So, here we are, just me, my hubby and our two miracles. Months of waiting is suddenly over and the minefield of being parents to twins is here. Will we bond with them? Will they bond with us? How will we sleep? Will they sleep?! Breasted, bottle fed, Moses baskets, cots, diapers, soothers, strollers, car seats, baby clothes and more; all things that are currently spinning around in our heads. It feels overwhelming, especially the thought of how we will cope financially and how much our lives will change. We sit and talk. We talk about money, the size of the car, routines, family help and work. We talk about everything, or so we think. We had no clue how having twins was going to really change us. I had no clue how I would be reinvented after having them.
Before twins, our lives were structured, organized, normal. My husband had a successful decorating company while I worked 9-5 in management, the go-to person for everyone in the company. We were comfortable; never having to budget. We had many, many friends; a great social life. Vacations galore and no worries.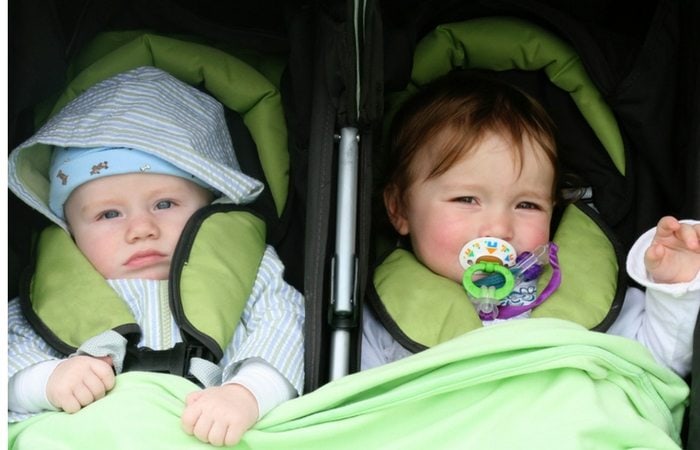 Fast forward 12 months…
We've done it, we've made it through the first year! And what's more, it was fun, we have laughed, cried and been amazed at times. We have survived sleepless nights, successfully negotiated weaning, even produced tiny humans that can smile, laugh, crawl and play! Like I said, they are our two miracles, just like all multiples; all babies are.
What now? I've been a stay at home MoM for a year and my husband has been my part-time sidekick outside his working life. We have a new routine, we've slipped into a totally different way of life, an awesome way of life where everything revolves around these tiny humans. We care for them and love them unconditionally. We put all of our efforts, and more, into their well-being. So much so, that maybe, could we, have lost sight of who we are?
When our twins passed the one year mark my husband and I discussed my going back to work. That's when it hit me, like I'd run into a brick wall. Who am I now? This momentous event in my life, the growth, and birth of two amazing babies has changed me beyond my wildest dreams. The once harsh, suit wearing manager at the big important company, who relished excelling at work, climbing the ladder and being able to say "I did it" when work targets were accomplished was gone. She had been replaced with someone with a new found admiration for stay at home moms. Women who give their everything to their children and look at life through the haze that is the miracle of having multiples. So, I said the sentence, to my husband, that I never thought would leave my lips… I told him I wasn't interested in being the high flyer at work anymore. I didn't think to fight for the next promotion was the most important thing in the world and that earning a fortune wasn't going to make me happy now. I joked and said that having twins had made me a softy; an emotional wreck. But deep down I knew that it had changed me, I was different and I loved the new me. Time to start the next phase of my life, something new for the new me.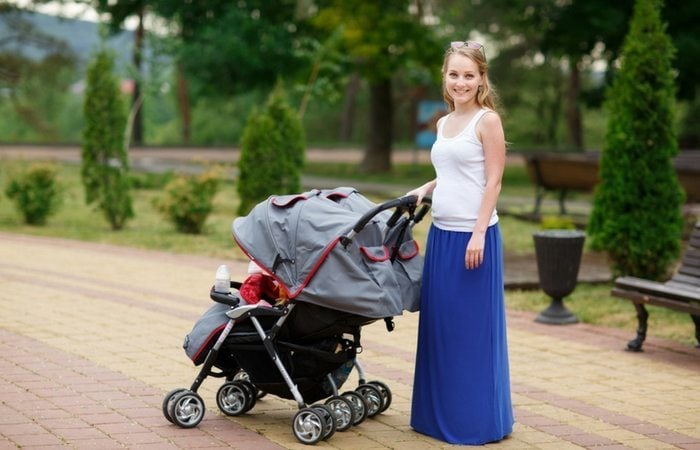 I spent months trying to work out where my life was going to go. No going back to a job that turned me into a work-obsessed monster, just to earn money, for me. No, the next phase of my life is going to be mine, a little bit of selfishness for me. I reinvented myself after having twins!
I had piled on the pounds with the multiple pregnancy, and spent hours every week trying to lose them again… they hadn't budged! Did I care? No… so, no problem to solve there. I made a promise to myself to embrace my new beautiful body, the one that created my wonderful children, hold my head high, buy larger clothes and totally rock my new style!
We had adjusted to being a one income family. It was very hard at first but now we were living within our means and having a lovely life too. So, why was I worried about going back to work? We have done this for over a year, we can carry on and we can be happy. With a quick budget check, I mentally ticked that off my list too.
I wanted to spend time with my children. I wanted to spend time with my husband. I didn't want to be completely distracted by how much I weighed, what others thought of my parenting skills, whether we had a huge pot of savings and what the world thought I "should" be doing next.
I found myself wondering if other mothers had felt this way, surely they have? Surely other people have felt that they have been changed, irretrievably after having multiples because it's life-changing, right? And that's OK.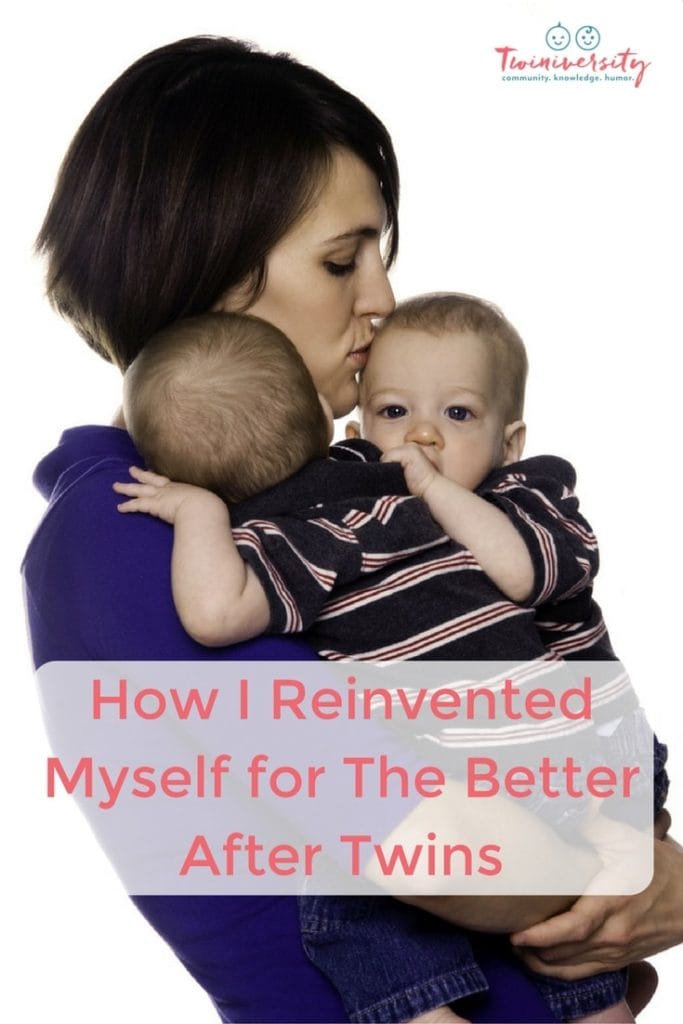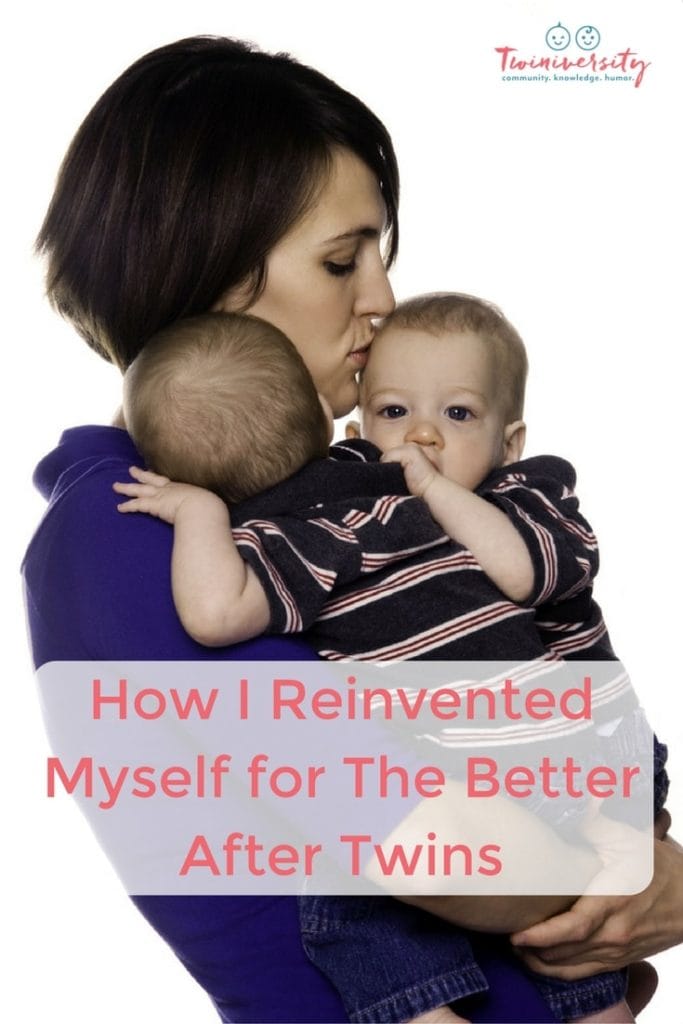 Now, one year later, I have taken a course and trained in Event Management. I have a job staging areas for events and facilities management. I work half the hours I used to and my twins go to nursery school so that they can socialize and have fun, rather than because they have to go so I can work all the hours of the day. I smile every day. I get dressed each morning in clothes from my new wardrobe, that I chose for my new awesome figure. We budget every month to make it work. But the days out, trips and meals we do get are luxuries and so all the more wonderful.
I am grateful every day that these two mini-mes came along and opened my eyes to the joys of life!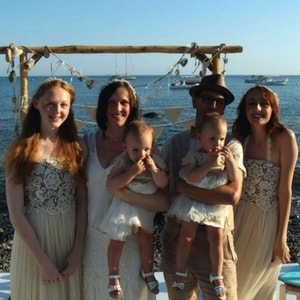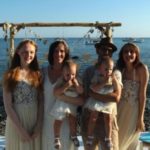 Rachael Rodgers is a 39 year old Mother of four girls; Alice, 18, a gifted photographer currently attending college. Holly, 15, a musically talented clever-clogs, and 2 year old twins Georgia and Harriet. She is married to Jay and they live in Nottingham, England with their giant, fluffball of a cat named, Angus. Life is good!
---
Related Articles
5 Tips for Returning to Work After Twins
5 Things You Didn't Know About Stay At Home Dads