Taking a flight with twins is daunting. You plan and plan and plan some more. To make things a bit easier here is a list of 10 essentials when flying with twins.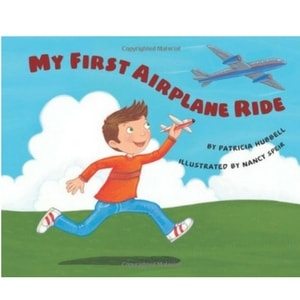 1. My First Airplane Ride book – You are going to need activities when flying with twins. Why not bring a book about going on the airplane? You could even read it the days before your trip to get them ready for the big day!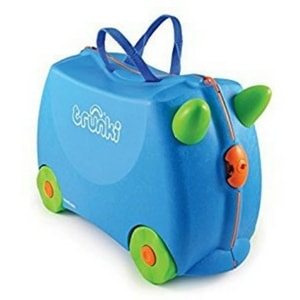 2. Trunki The Original Ride-On Terrance Suitcase – When your kiddos are a little older they will love having their own suitcase. The Trunki is roomie, easy to pull around the airport and fits nicely under your seat on the plane. Your twinnies can even sit and ride it! It even comes equipped with teddy bear seatbelts!

3. ZoLi On-the-Go Formula and Snack Dispenser – Whether it's powder formula or some snacks you need to bring to keep your twinnies happy, this dual-purpose container is your best bet and a Twiniversity favorite. Each section can be filled with whatever you want. The ZoLi On-the-Go Formula and Snack Dispenser is very durable and packable.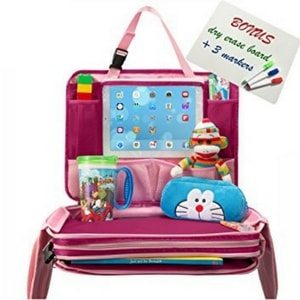 4. Kids Travel Tray – Turn your twins airplane seat into an activity center. This travel tray comes with a dry erase board and 3 dry erase markers, can hold a tablet, is lightweight and easy to carry. Your twinnies will be able to occupy themselves for your entire trip! You can also use it in the car for road trips and comes in a variety of different colors.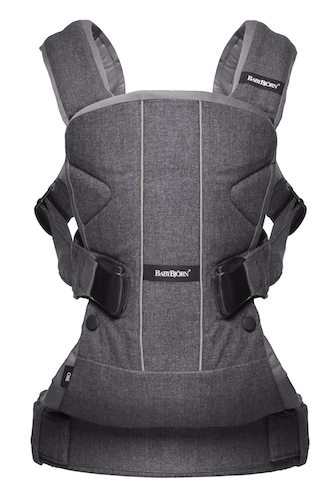 5. BABYBJORN Baby Carrier One – Babies can sit on your lap and fly for free until they are 2 years old. To make things easier for you and if you are traveling with another person, 2 baby carriers are a must. The Baby Bjorn Baby Carrier One is versatile and can be worn forward facing, rear facing, and on your back. It is great for the whole trip and will allow you to carry your babies and still have a free hand.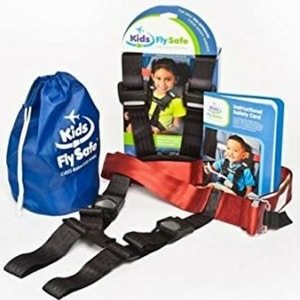 6. CARES Kids Fly Safe Child Airplane Travel Harness – After age 2 your twinnies will need their own seats on the airplane. You can choose to bring car seats on the airplane or you can get these harnesses to protect your twinnies. These harnesses are the only FAA approved child flying safety devices available. You can use them for children weighing 22 – 44 pounds and up to 40 inches tall. No lugging heavy car seats through the airport and onto the airplane.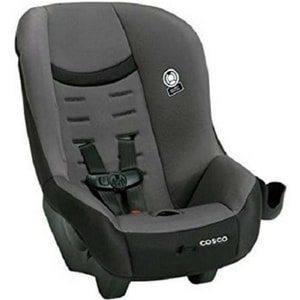 7. Cosco Scenera NEXT Convertible Car Seat – If you need a car seat once you get to your destination and don't want to bring your everyday car seats, or are nervous about using a rental car seat, then invest in the Cosco Scenera. It is a bare-bones convertible seat. It is also FAA approved for use on the airplane if your twinnies have their own seat and want them in a car seat on board. At only 11 pounds this is a must-have when flying with twins.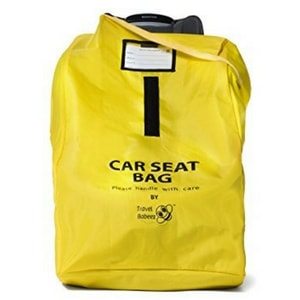 8. Travel Babeez Durable Car Seat Travel Bag – Many of us choose to check our car seat either at the gate or even at the check-in counter. Either way, this bag will protect your car seat and stick out with its bright yellow color upon retrieval. It's super durable and has backpack straps for easier carrying.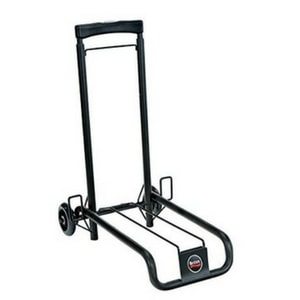 9. Britax Car Seat Travel Cart – Taking your car seat through the airport or on the plane is a process when flying with twins. This travel cart is compatible with all car seats. You can even strap your twinnies into their car seats and pull them through the airport with this cart. It straps your car seat in with a latch system and folds up small enough to store in the overhead compartment.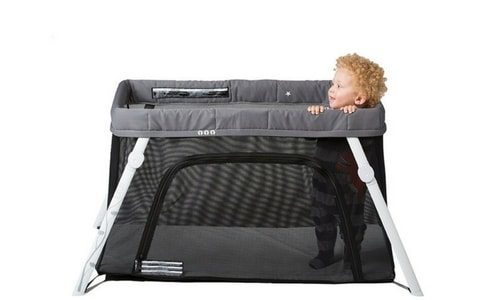 10. Lotus Travel Crib and Portable Baby Playard – Ok, so this is not for in flight but it is a must for travel. This travel crib comes with a backpack bag so it is easy to carry. It's lightweight and has breathable mesh walls. It's perfect when you are traveling with your twinnies and not sure there will be 2 cribs available at your destination.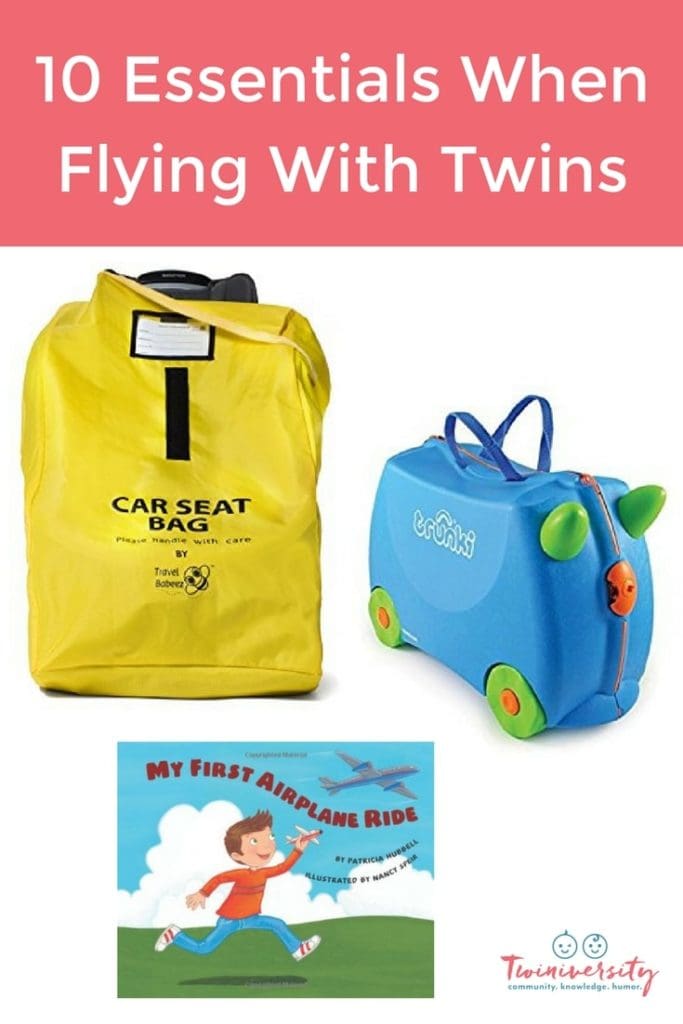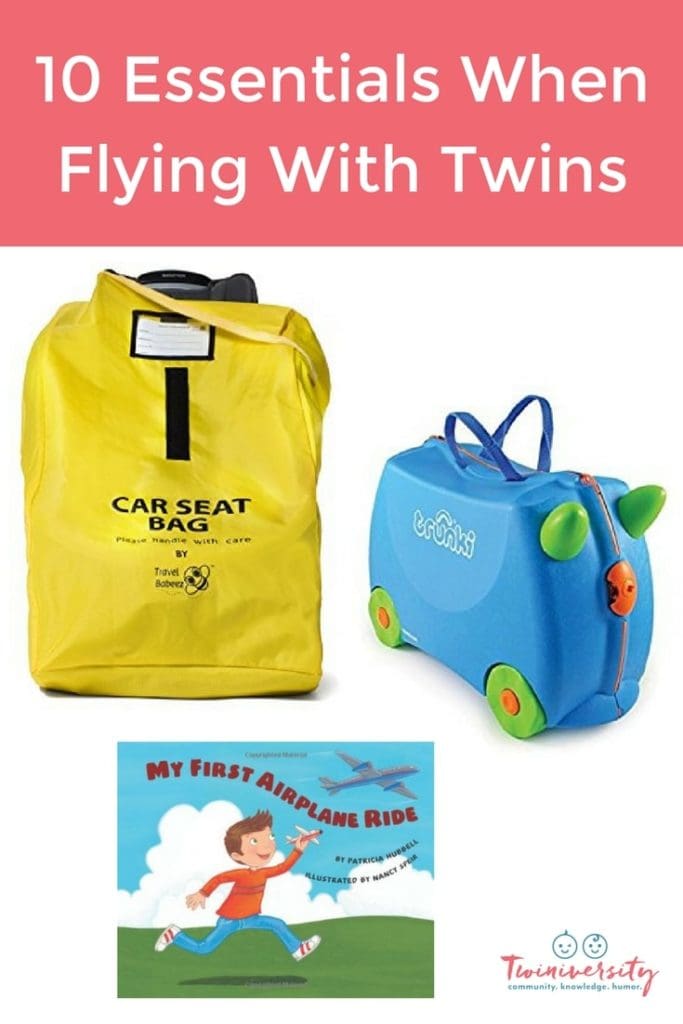 We hope with all these great suggestions you are fully prepared for flying with twins and enjoy your trip!
Jenifer Roth is a busy, busy mom to 1-year-old identical twin boys Jase and Evan, full-time High School driver ed teacher, and full-time finder of random information to help others! When not running around from work to home to errands she enjoys working on her blog, making piles of stuff and just hanging with her family! Trying to find the work-life balance has been a journey of its own but push on she must! You can read her blog here!
---
Related Articles
11 Must Have Supplies For A Road Trip With Twins
Flying Alone With Twins of All Ages