Making the most of a road trip can take a lot of planning and preparation. Here is Twiniversity's list of must have supplies for road trips with twins guaranteed to help you have an enjoyable time.
Car Top Carrier – This waterproof, lightweight car top carrier is the perfect way to store your luggage while on a road trip. It's super sturdy and easy to put on and take off of your vehicle. No more luggage blocking your view out the back window!

First Aid Kit – This go-to kit is perfect for your road trip. It has everything you need just in case your little one skins their knee while walking through the parking lot of your lunchtime pit stop. If dad gets a headache, no worries, there is Aspirin, Ibuprofen and Tyelnol!

Fix-A-Flat – You may have roadside assistance and think you don't need this if you get a flat tire, but sitting on the side of the road waiting for what could be hours with 2 or more little ones does not sound fun. Instead you can easily inflate your tire and drive to the nearest service station. Even if you are not mechanically inclined this is an easy temporary fix.

Kids E-Z Travel Lap Tray – This is a great way for kids to keep entertained and still stay organized. As a bonus it has plenty of storage for the kids toys and art. It's also a good way to have a snack in the car and keep messes at a minimum. A definite must for a family on the go.
Activities – Toddlers love sticker books, magnetic storyboards, and Magna-doodle drawing boards are great toys that don't involve lots of small pieces or make a gooey mess for younger kids. You can keep older kids entertained with travel versions of games such as Battleship or Scrabble.

Kids Travel Journal can keep kids busy and capture the days activities with this awesome journal. With this they will be able to remember their road trip forever!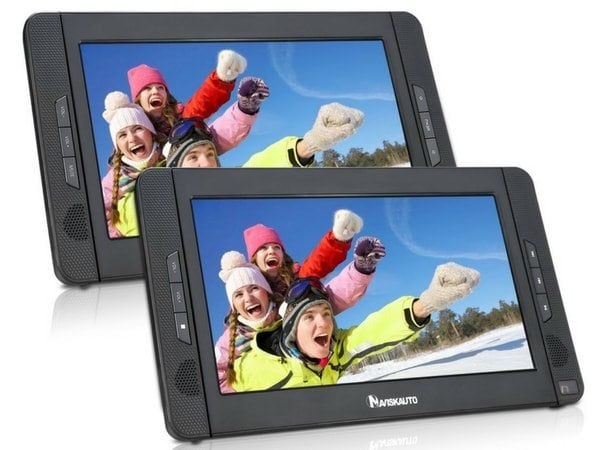 Dual Screen Portable DVD Player – Don't have a built in DVD player in your car, no problem! This system is all you need to make your kids happy. It's easy to setup, just hang over the back of the headrests and go! There are 2 screens so your twinnnies won't fight over who get to watch!

Small cooler for snacks – This personal sized cooler is perfect to pack snacks you need to keep cool on your road trip. It's smal enough that it won't take up too much space in the car and will ensure your chilled food stays cool.

neck pillow – Trying to sleep sitting up can be difficult especially in a car. With this great neck pillow you will be happily snoozing away while your better half drives. No more stiff neck when you wake up and it's your turn to drive.
Potty – If your twinnies are potty trained this is a must have on a road trip. Nowhere near a rest stop? No worries if you have a potty in the trunk!

Car Charger – With multiple people in a car with phones and tablets this is perfect for you. You won't hear complaints of "my battery is running out" or "when can I plug mine in?" Its long cord makes it so it even reaches the back seat!

Pampers Wipes – Even just for eveyday rides in the neighborhood wipes are a must have for all messes big and small. Kids have messy hands for eating lunch on your road trip? No problem, just wipe their hands clean. Did you have to pull over to use the potty and have no running water to wash your hands? No problem, just use these wipes.

Now that you have all the necessary supplies for road trips, go enjoy your ride!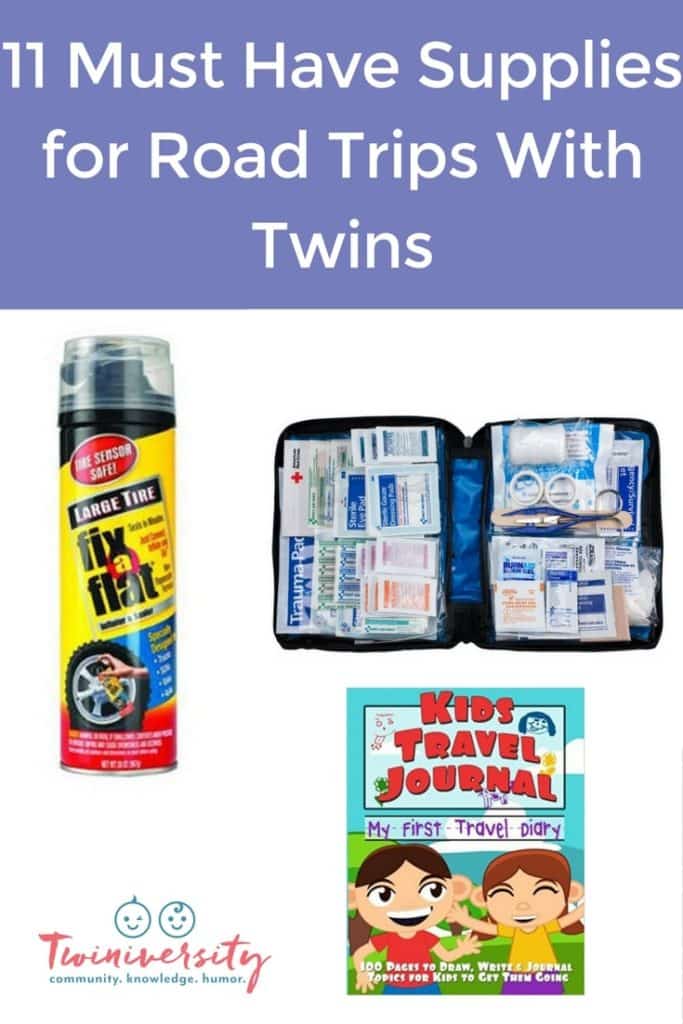 ---
Related Articles
11 Items You Must Have When Going To The Beach With Kids
10 Things Parents Often Forget to Pack For Sleep Away Camp