A parent of twins (plus a singleton) asks…
"I was wondering if by any chance if you had any information on child care expenses. I have a 21 month old daughter and the twins are 7 months old and I work, but unfortunately I do not qualify for any type of financial assistance because I make too much. But honestly, I cannot afford child care, mortgage, etc. Right now I have different family members, including myself and husband, rotating to take care of the children during the day and I feel its not a stable situation for them."
Here's what our community had to say…
---
Child Care Costs for Twins
– I live in a suburb of Chicago and pay $450 a week for the twins and my 4 year old at an in-home day care. I love the woman but it is EXPENSIVE and we are struggling financially because we make too much and a lot of our tax deductions phase out. We have actually considered divorce to save thousands on taxes.
– We have 8 month old twin boys and live in Orange County, California. I've been staying home with them but would like to go back to work at some point, however, in home child care would be realistically $2000 – $2500 per month.
– I didn't try and find a job after the twins were born, decided we were better off if I stayed home with them till they start school. I have taken in kids to watch and I recently took on a set of twins so their mom can go back to work. We live in a rural area, small town and I charge $3/hour/kid, so for the twins and their schedule it is about $55 a day.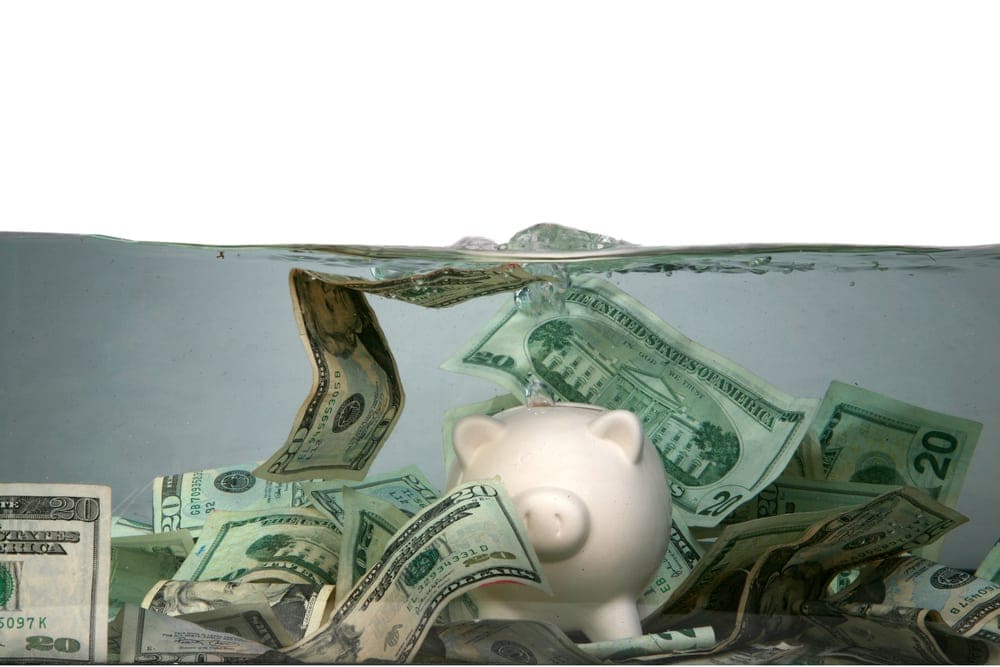 – In Brooklyn, NY it is $1900 per child per month ($3800/mo for twins). We can't afford it either for our 11 week old twins. My husband may stay home instead…not sure yet…
– Check with local church day cares. Some churches run big day cares and are expensive, but there are some where the daycare is more like an outreach ministry than for making a profit. We have our 7 month old twins in an excellent church daycare that is open to the public for $305/week for both which boils down to about $1281 a month. We would be paying about double that for most other daycares in Raleigh, NC.
– I live in the San Diego area and became a SAHM when the twins were born because day care is so expensive. We have an older daughter and then the twins. Last I inquired about day care our daughter was 2.5 yrs and the twins were 2-3 mo. *Note some of these prices include a 10% discount for siblings* For 2 days/week it would have been $2155/month for all 3, and for 3 days/week it would have been $2692/mo.
– I pay $15/hour for a nanny out of our home in Los Angeles. Best deal I could find. 3 month old twins.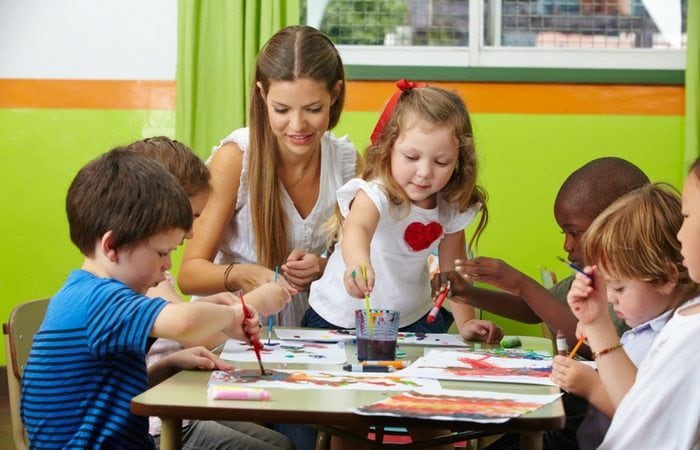 – Here in Denver, day care averages $2000/mo. for two kids. It's unreal. I don't know how anyone affords it. We pay $1600/mo. for 3 days a week and it still breaks the bank. I've found that a good nanny costs about the same (especially if you pay taxes). My career is important to me so I'm not going to quit. Just have to keep juggling and hoping it all works out.
– It would be $600 a week in the suburbs of Chicago for our two girls in day care. I ended up resigning because it didn't seem worth it but it is certainly hard to find what's right for your family and your finances. I still don't know if it was the best decision for us all but I am happy to be home with them and that they have the consistency too. I hear care.com is a great resource. Good luck!
– $740 per week for 1 year old twins plus a preschooler in day care in Northern Virginia. I have heard Au Pairs can be a cheaper option too.
– $14 an hour for in-home nanny for twins in San Diego. That is the cheap end of the range.
– Upstate NY. $400/week for two toddlers. Crazy expensive.
– It's insane, isn't it? I have no real advice for you, in that I have not found a solution. My husband and I both have evening hours, so traditional daycare isn't even an option. Our situation is complicated, but it sort of boils down to me not being able to afford to work full time. So I have opted for part time, but the childcare costs still are killing us. Out that on top of the hospital bills and "first year" type expenses… it's like a hole you can't get out of. Sometimes it feels like we are barely treading water.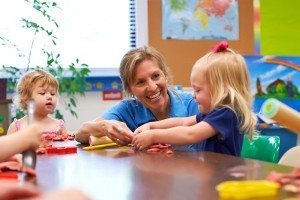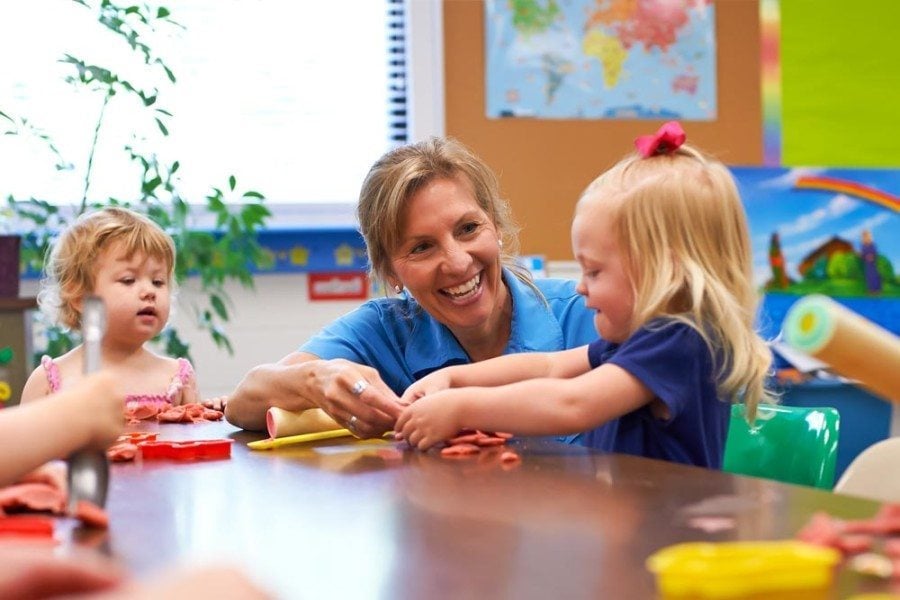 – In the metro Detroit area I paid about $425/week for child care. I had a nanny while I worked, then moved to PT nanny/preschool. It is definitely expensive! Just something that we planned for when we were deciding to have kids.
– $800 a month for both of my twin girls to be in day care in Louisiana.
– Also be careful with in-home nanny because it can trigger household employee taxes. These are additional taxes you pay and can add thousands to the cost.
– I'm an in-home childcare provider in West Tennessee and I charge $25 per day per child for drop-in and part time (2-3 days per week) and $100 per week for full time (4-5 days per week).
– I live in Tennessee. We have a lady that watches our twins plus after school care for our son and we pay $700 a month.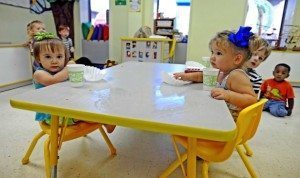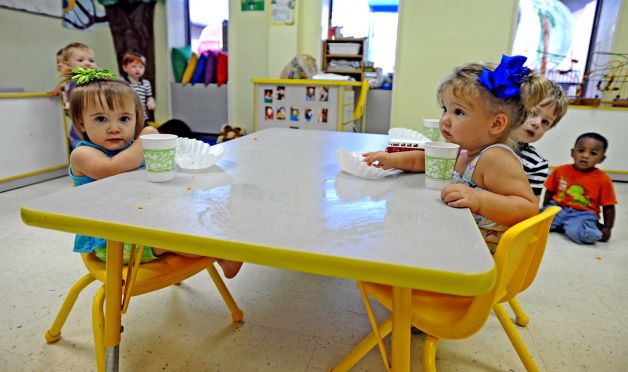 – We live in a small town in Southern Wisconsin. One of our day care centers in town charges $6.00 per hour per child. So full-time it is about $1920 per month. We found an in-home day care that charges $3.00 per hour per child. I only work part time so we don't need full time care. We have had day care since 6 months at this rate. The boys are 23 months now.
– I'm in Cleveland suburbs. Day care facilities run about $220/week (+/- $20ish) for infants, $200 toddler+ with 10% discount for additional kids.
– I live in a suburb of Philadelphia and I pay $600/week for my 5 month old twin boys at a day care. That includes diapers and wipes. There are a few others in the area that are $250-275/week per kid.
-I live in Chicago and I was looking into hiring an au pair. It was cheaper than a daycare center or a nanny, but the problem is we don't have an extra bedroom to host an au pair. You need to have a room that is just for the au pair or you can't consider it. The upfront cost was $6,000-8,000 to get started but the weekly fee was less than $300. If we lived in the burbs and had more space I would have seriously considered it.
In-home Care vs. Daycare Center
– I had a very brief time with a nanny and it was awesome because they would also help with keeping the house in order, baby laundry, etc. Plus, you aren't exposing your kids to weird things that aren't under your control that you would at a day care center.
– A nanny can be cheaper!
– Remember a lot of times when you do day care even if they go 2-3 days a week if you do an in-home day care you still are going to pay full-time rate because you are taking up spots. This comes in handy though for a day to yourself, to do errands, etc.
– I'd keep them at home. At least with a nanny they'll be in a familiar environment without a bunch of other kids.
– Our boys did great with a nanny full time when they were babies, but at 2 years old we switched to part time day care (3 mornings a week) and the rest of the time an in-home nanny. It's really working out great! They were having some slight speech delays by their 2 year checkup but within about a month you could really see the difference from being around other kids. They are also learning so much more at day care, but then they have the comfort of being at home. One issue was naps — they didn't nap well at the center because they weren't there often enough. Now they nap at home every day, leaving the center right after lunch.
– I'm there with you, but I have a 3 year old singleton, 16 month g/g twins, and one due in January. My husband is a stay at home dad, but I think we need to get our oldest in to daycare or preschool so she has some alone time. I know its gonna be crazy.
– I would have someone come to your home. They will probably do better at home then in daycare. Every kid is different. Mine did better at home.
Related Articles
How Hiring A Nanny Saved Our Sanity And Our Budget
The Ultimate Daycare Guide: Finding the Best Center for Your Twins
Hiring a Nanny: How to Select the Best Candidate for Your Family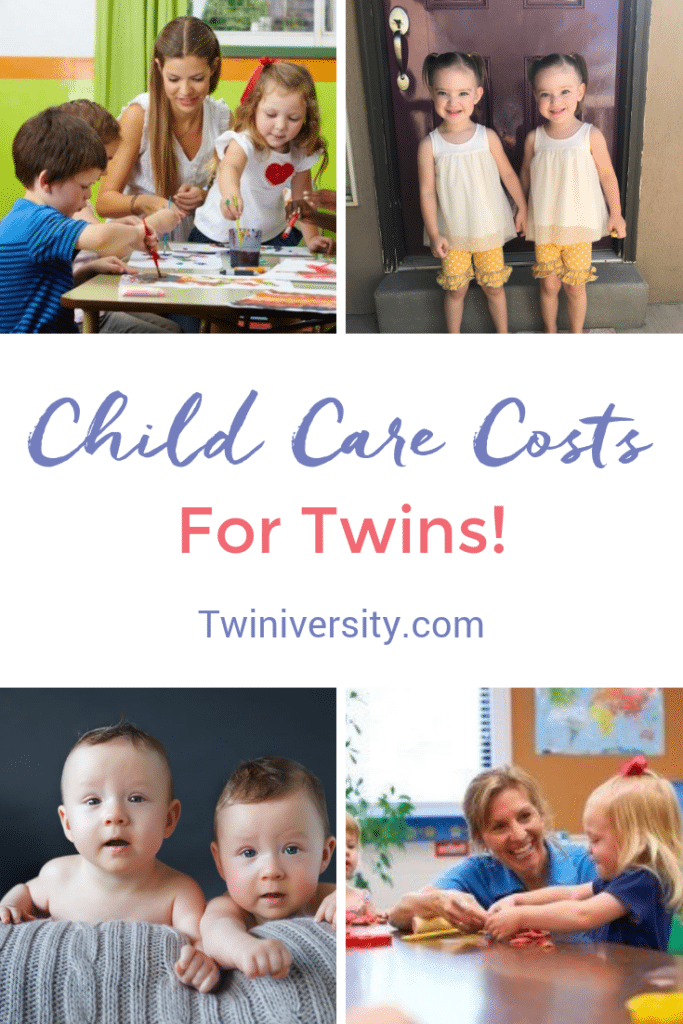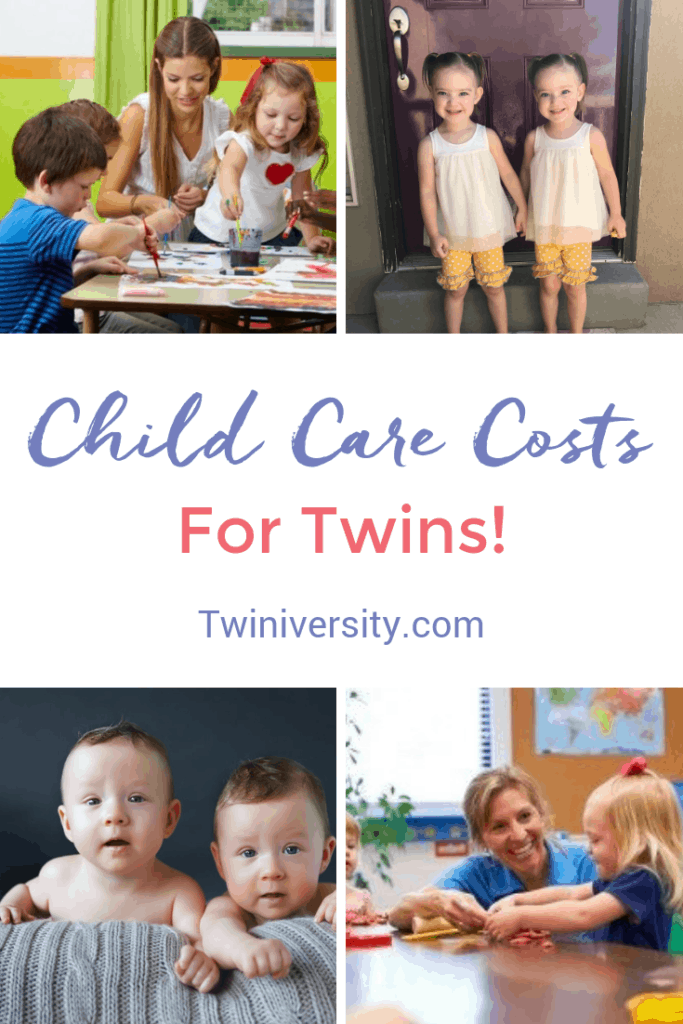 ---

Got twins? Us too! The Twiniversity Podcast with Natalie Diaz is created by parents of twins FOR parents of twins, from expecting times through the teenage years and everything in between. This podcast is all about parenting twins, offering plenty of tips, parenting hacks, and of course, humor. Just know that we are laughing WITH you every step of the way.
---

Are you looking to connect with an experienced parent of multiples who has been in your shoes? Do you want to feel supported, guided, and heard as a new parent of multiples*?
Or, do you love offering advice and tips to new parents of multiples*? Would you love to support, guide and listen to a soon-to-be or new parent the way you wish someone was there for you?
If you said, "YES!" to any of those questions, then the Twiniversity Parent-to-Parent Mentorship Program is perfect for YOU!
We are looking for parents of multiples from around the globe who want to be matched up with a parent mentor, or who want to BE a parent mentor. We'll be matching up moms with moms and dads with dads from all over the world to get personal support in this crazy life of multiples parenting!! All you have to do is complete a simple application form and we'll do the matchmaking! And the best part? The program is totally FREE! There are no fees to take part in this program.
---

The rate of twin births has risen 79 percent over the last three decades, and continues to increase. A mom of fraternal twins and a national guru on having two, Natalie Diaz launched Twiniversity, a supportive website with advice from the twin-trenches.
What to Do When You're Having Two is the definitive how-to guide to parenting twins, covering how to make a Birth Plan checklist, sticking to one sleep schedule, managing double-duty breastfeeding, stocking up on all the necessary gear, building one-on-one relationships with each child, and more.
Accessible and informative, What to Do When You're Having Two is the must-have manual for all parents of twins.