Halloween is almost upon us and if your kids are like mine, they're still narrowing down their costume choice. Chances are their choices include characters from some hit TV shows, movies and video games. Here's what you can expect to see running around screaming "Trick or treat!" this Halloween.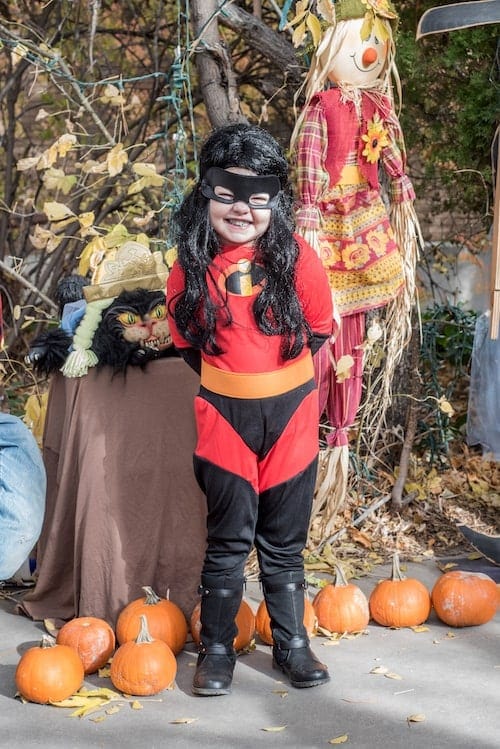 Trendy Halloween Costumes for Kids 2018
The Incredibles 2
This is the year of Incredible costumes. Seriously, with the mega-hit sequel, The Incredibles 2 hitting movie theaters this past summer, the Incredibles are one of the hottest costumes this season. Now how do you choose which super to be? Violet with her force field power, Dash with his super speed or Jack-Jack with his flaming personality and laser beam eyes? No matter who your child decides on, they are sure to be incredible.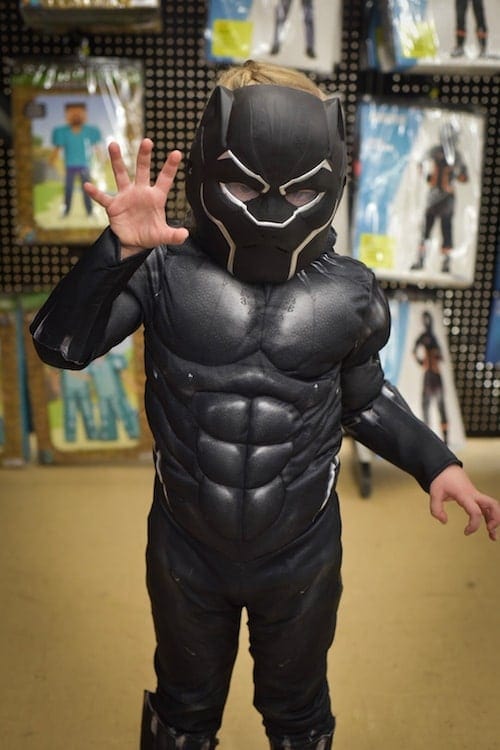 Black Panther
Kids love the Avengers, so it's no surprise that Black Panther is a top pick this Halloween. King T'Challa is a righteous king, noble Avenger, and fearsome warrior ready to lead the country of Wakanda and other children right to your door for some trick or treating.
Fortnite Characters
The very popular video game, Fortnite looks set to dominate Halloween 2018. Be prepared to hand out candy to a bunch of Skull Troopers, Brite Bombers, and Bunny Brawlers.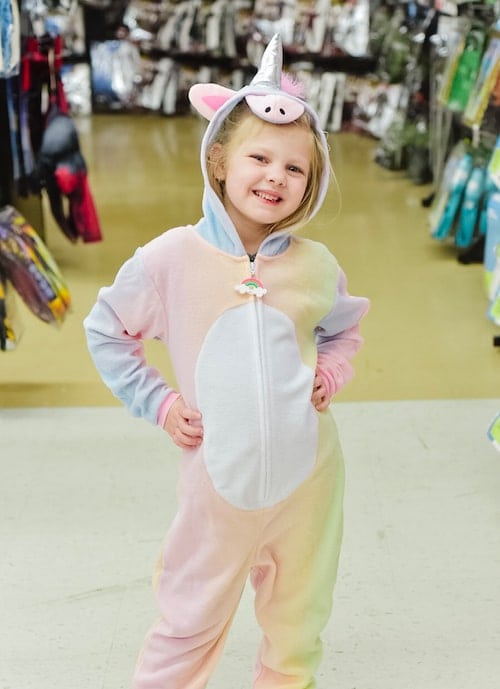 Unicorns
There are memes covering social media and t-shirts saying, "Be yourself, unless you can be a unicorn, then be a unicorn"…..there are plenty of children that will take this advice and be a unicorn for Halloween. From horned headbands or full hooded jumpsuits to an inflatable air blow-up suit, unicorns are sure to come trotting to your door.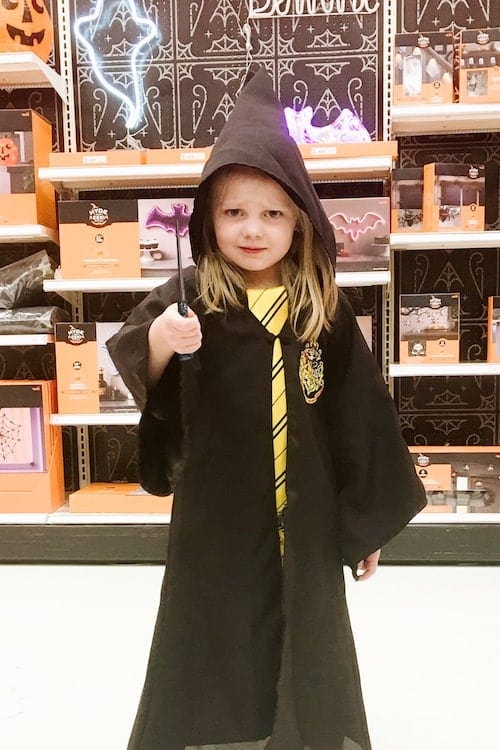 Harry Potter
In celebration of the 20th anniversary of Harry Potter and The Sorcerer's Stone, U.S. release, don't be surprised if you open your door to see Harry, Ron or Hermione standing there (or any other Hogwarts character for that matter). They are sure to cast quite the spell this All Hallows' Eve.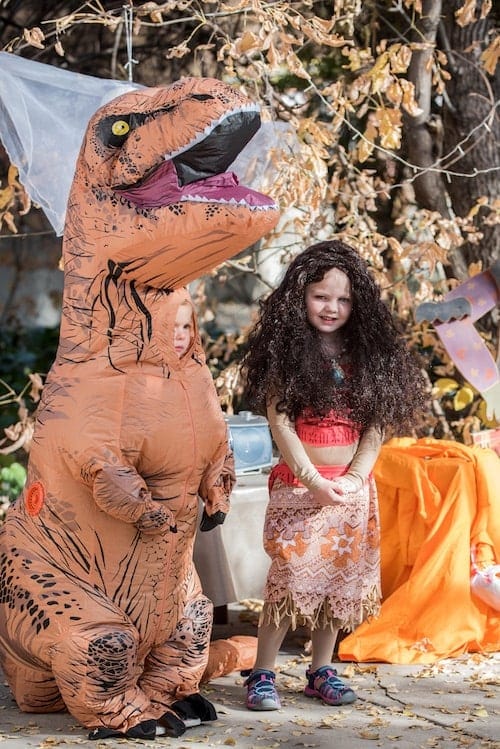 T-Rex
Let your littles roar this Halloween while wearing an inflatable T-Rex costume. Thanks to blockbuster movies such as Jurassic World‬ and just a general love of dinosaurs, there will surely be plenty of dinosaurs stomping about.‬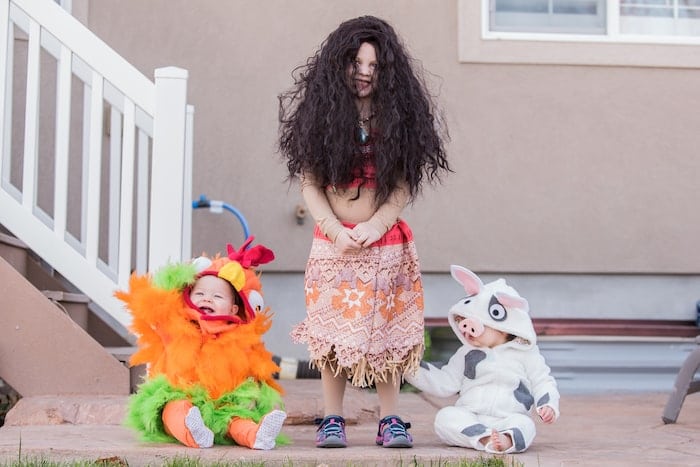 Moana
Strong women costumes are very popular this year as well. Moana seems to be heading up the princess franchise, with her ambition, courage, and proof that you can do anything you put your mind to.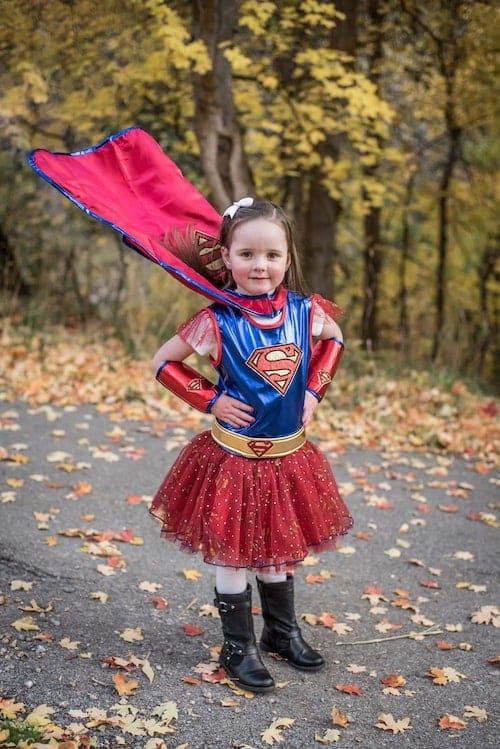 Supergirl
Supergirl is also very popular with her mission to save all mankind from evil villains. It also doesn't hurt that she wears a cape (accessories make the outfit) and can fly!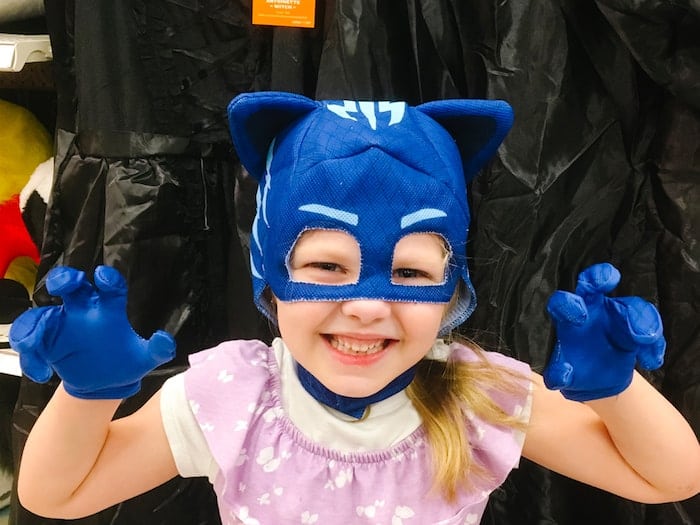 PJ Masks
If you've got a younger kid in the house, you are most likely very familiar with the PJ Masks, a brave band of heroes. Owlette, Gecko and Cat Boy continue to increase in popularity and are a great hero alternative to all the DC/Marvel characters. The PJ Masks will definitely be going into the night to save Halloween from fiendish villains messing with your day!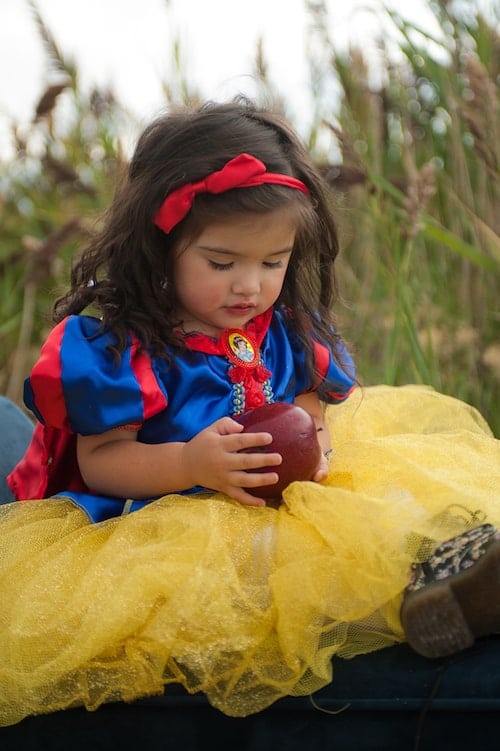 Princesses
Disney Princesses are always on the popular list. Moana may be at the top this year, but you're sure to see plenty of Rapunzel, Ariel, Snow White, Belle, Elsa and Princess Elena. For most little girls, Halloween it's just another day to play princess dress up, but don't expect to see their charming fellows standing next to them, Disney Princes are not nearly as popular!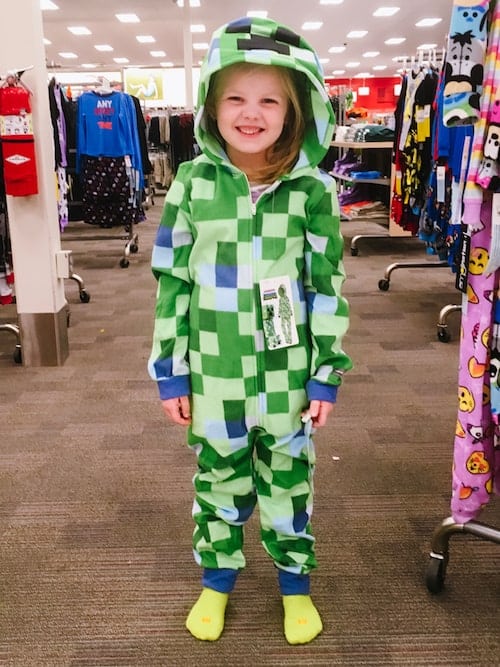 Minecraft
Minecraft mania shows no signs of slowing down, so if your kid is obsessed, you mine as well feed the obsession with a Minecraft Armor, Zombie or Creeper costume. This might just entice them enough to turn off the game and go trick or treating.
Vampirina
Vampirina, the newest hit Disney show, is a fang-tastic costume choice this HalloVeen! "V" is a vampire from Transylvania now living in Pennsylvania with her vampire family. With her batty pigtails and spider web dress, this ghoulish girl is shining a new light on the classic vampire costume.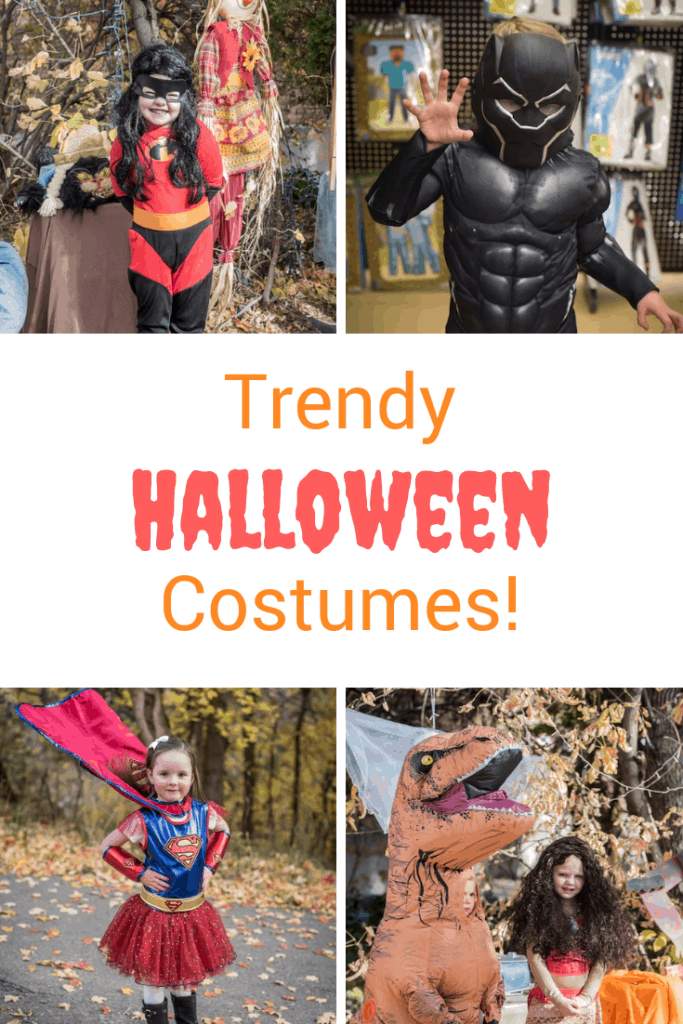 Star Wars
Thankfully your kids don't have to go to a galaxy far, far away to battle the empire, they just need to be one with the force and choose a Stars Wars character to dress like. Topping the list this year, and keeping with the strong women theme, is Rey. Finally a girl Jedi! Next on the list is the beloved, Han Solo. You won't get a light saber, but you did do the Kessel run in less than 12 parsecs! So there's that! May the force be with you as you battle your children to stop eating all the Halloween candy!
Paw Patrol
If you don't know who Chase, Marshall and Rubble are, well then you are clearly my hero and no longer have tiny littles in your house! Chase and friends are always a good choice for Halloween, and I promise your kids will love dressing as their favorite character, because let's face it, there's no job too big for the Paw Patrol!
The best part of these popular costumes is that you can make it a family themed costume or, for my MoM friends, a twin themed costume. Seriously, how cute would it be to have a T-Rex and Velociraptor stomping (waddling) from house to house trick or treating! I, myself, will be dressing as a black cat, yet again, despite my 5 year's old disapproval. So whether you plan to DIY your costume, online shop it, or Target run it, may your Halloween be absolutely haunting!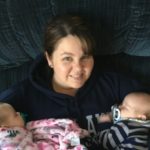 Amanda Hadley is a part-time photographer and full-time dishwasher, cook, maid and financial assistant to her 5-year-old daughter, one-year-old twins, and husband of 8 years. She loves to travel, take naps and Atlanta Braves baseball. Most days you will find her at home sifting through the massive piles of laundry and dishes, and getting as many cuddles as possible before the kiddos are too cool to hang out with mom.
Related Articles
2017 Trendiest Kids Halloween Costumes
Perfect Halloween Costumes for Twins and More!