When I was a kid we didn't have electronic devices of any kind. My imagination was the only thing that I had to entertain myself during long waits at the doctor's office, car rides, and long winter days stuck inside. Now we have an overabundance of electronic devices, handheld games, and other items to reign in our unruly children. My oldest son had his back-to-school assessment last week and I found myself giving each of my three-year-old twins an iPhone to play games or watch cartoons during that half-hour period to keep them from getting into mischief, being too loud, or running up and down the school hallways. It wasn't just me either. All the younger children waiting for their brothers and sisters were on a tablet, phone, or handheld device. All of them.
Afterwards, I wondered to myself when this idea started to take over, when I started moving towards electronics to entertain my children during these times that require more patience than a three-year-old has, rather than trying to engage them in some creative play activity.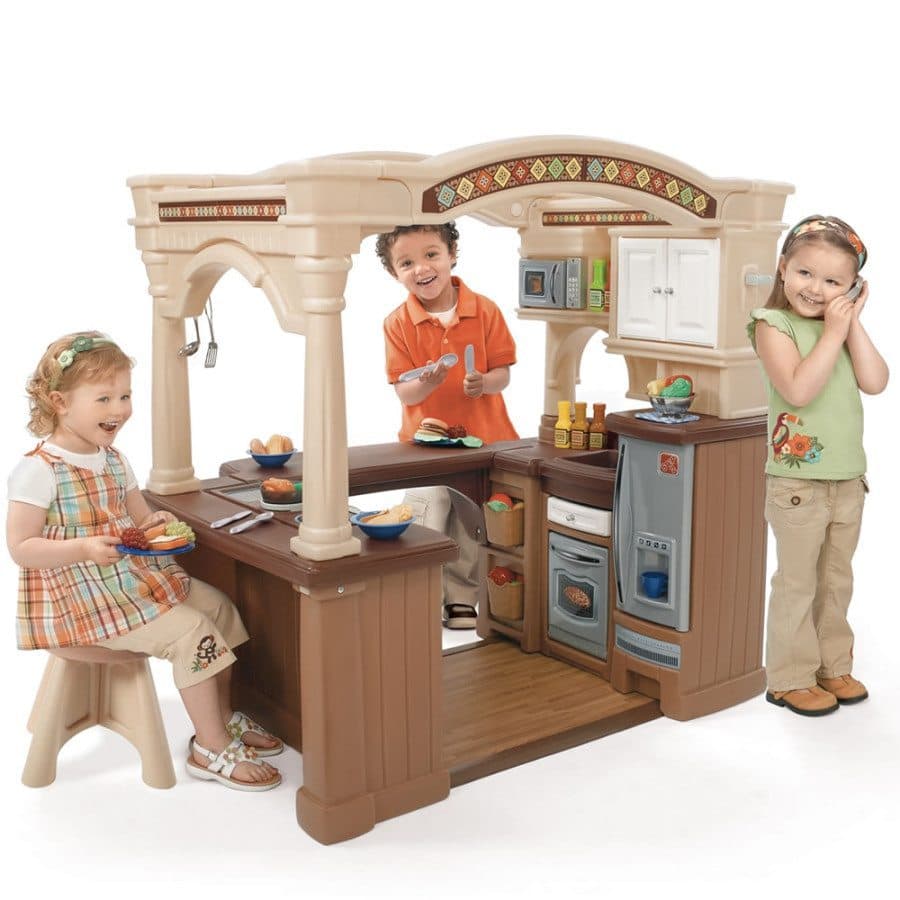 Cutting Out Electronics and Bringing Back Creative Play
At home, we have more of these options. We have a large Step2 play kitchen where my kids pretend to cook me a variety of imaginative and disgusting sounding ingredient combinations. We have a tool bench, easel, and a sand/water table; but I still have found myself turning on a cartoon to entertain them and keep them out of mischief if I need to take my shower after they have already gotten up.
After the revelation at my oldest's assessment, I decided to try another tactic. At the beginning of the week, I took them all into the playroom and started cooking with them at our play kitchen. After just a few minutes we were having a blast. I explained to them that whoever cooked or baked me the most interesting and imaginative concoction while I was taking my shower would win a prize when I came back downstairs. I don't know what it is about the promise of a prize, but it sure does light a fire under children.
They immediately set to work; arguing over who got which pot, mixer, or baking pan. I chose this moment to make my exit. When I came back downstairs they didn't even notice when I came into the room. They were still cooking away and talking about it with each other. It was one of those precious moments that you store and hold onto during particularly difficult days. After a week of this, I realized that by engaging them in a creative play activity before stepping out, that they were far less likely to get into mischief than they had been with a cartoon; and my kids really know how to get into mischief.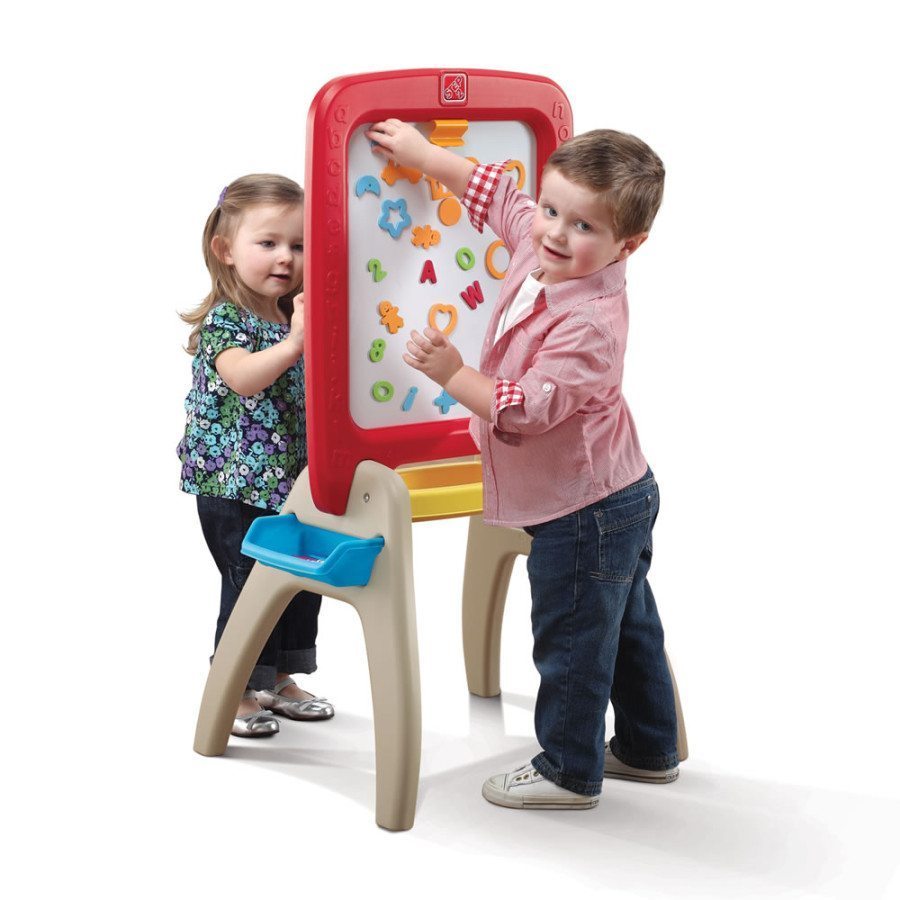 Kids love to engage in pretend play. This kind of activity is great for language development as well as learning how to interact with others in social situations. They get to use their imagination to create you interesting — if not delectable — food dishes, work on home improvement projects, or pretend to fill a variety of roles like working in a grocery store, being a mommy or daddy, bakery owner, or famous artist. The Step2 All Around Easel For Two is ideal for twins as they can both use it at the same time. It comes with a set of letters, numbers, and symbols for them to practice their letter and number recognition or for your more advanced or older children; word formation.
Next time you are reaching for that cartoon or iPhone to entertain your child while you mop your floor, take a shower, or are waiting at the doctor's office, remember that creative play can be a rewarding and valuable experience for you both. You will find that your children can be just as engaged and distracted by training to be an explorer, an engineer, or a cupcake baker as they can with playing Star Wars Angry Birds or watching that episode of Word World for the 28th time.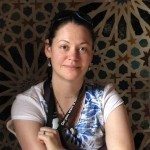 Destiny Effertz is a stay at home mom to 3 boys under 5. Prior to having children she worked as a paralegal in a large civil litigation firm. Now she uses those research and organizational skills formulating new pie recipes and planning family vacations.
Related Articles
Thinking Outside the Sandbox: Backyard Play for Toddler Twins
15 Awesome Toys to Encourage Independent Play
Creative Ways to Support Preschool Learning