It's the most wonderful time of the year! If your kids are anything like ours, they are already counting down the days until Christmas. Our schedules are full with school Christmas programs, family gatherings, and holiday activities!
Maybe it's because of all the extra hustle and bustle that comes with this season that makes it even more important to slow down have some family time. Make some Christmas cookies, drive around and look at some beautiful Christmas lights and of course, make some Christmas decorations together!
A few quick tips for doing crafts with your children:
Choose age-appropriate crafts! Toddlers will lose interest quickly if all the steps are so complicated that they are unable to do anything themselves.
Have everything prepared ahead of time. Little kids have short attention spans so have all your supplies laid out and shapes cut out before you begin.
If there are adults only steps have a coloring page for them to work on or another step they can do while they wait.
Let go of perfection! In the end, it doesn't matter if they do the craft 'correctly' – it's just for the fun and memories!
Let them display their projects for all to see! Encourage their creativity!
---
Christmas DIY Decorations to Make With Kids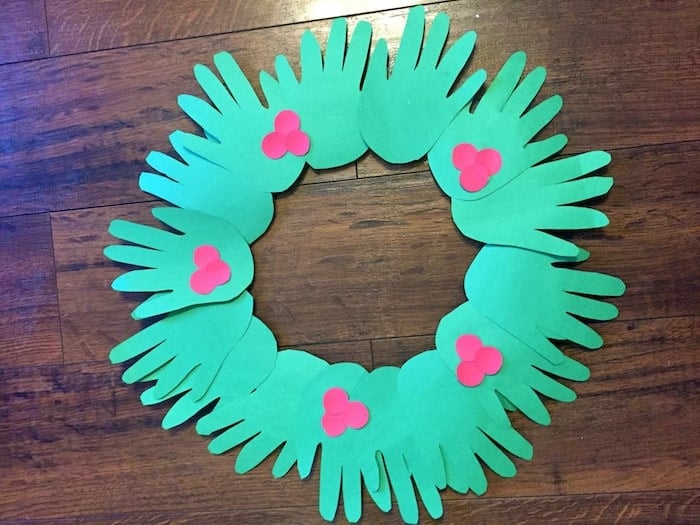 Handprint Wreath
You need:
Green and red construction paper
Paper plate
Green paint & paint brush
Glue
Scissors
Little hands!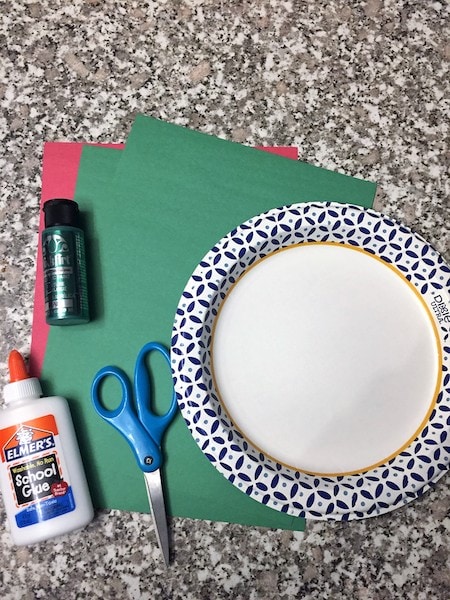 Cut the center out of a paper plate so only a ring remains.
Trace hands on green construction paper and cut out. You can trace as many as you want to have a fuller wreath but for reference, we used 15 handprint cut-outs.
Cut red paper into small circles to use as berries on your wreath.
Glue hands around wreath and glue on your red berries.
Display!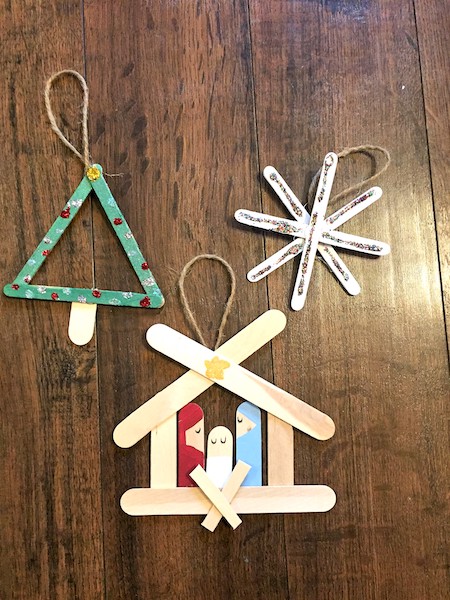 Popsicle Stick Ornaments
You need:
Popsicle sticks
Fine tip Sharpie
Glitter
Various paint colors
Hot glue (or craft glue, it will just take longer to dry)
String or yarn for hanging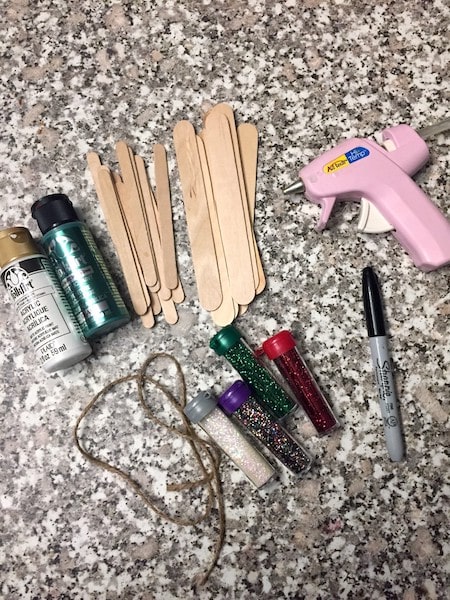 Using hot glue (or your craft glue), glue your popsicle sticks into various shapes. We chose to do a star, a Christmas tree, and a Nativity scene. Let dry.
Paint your popsicle stick creation and let dry. Decorate with glue and glitter!
Put a dab of hot glue or craft glue on the back of your ornament and press two ends of your string into it to form a loop.
Hang your ornament on your tree and enjoy!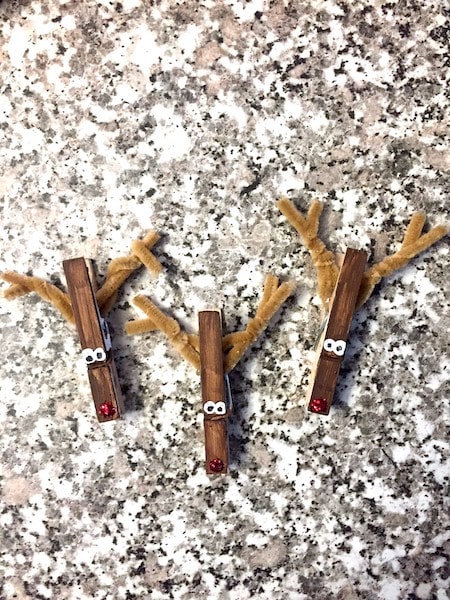 Rudolph Clothespins
You need:
Clothespins
Brown and white paint
Fine tip sharpie
Red Glitter
Glue
Brown pipe cleaners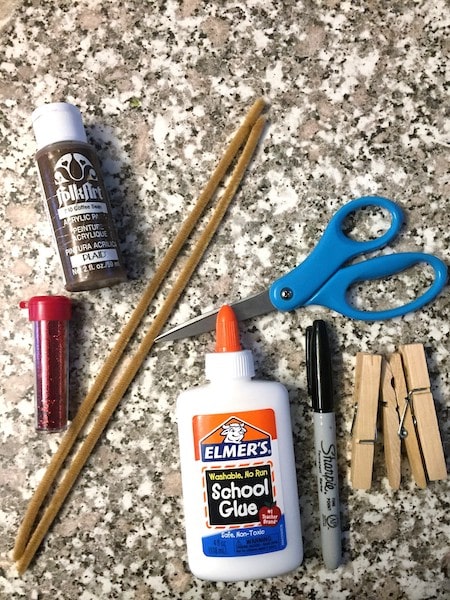 Paint your clothespins brown and let dry.
Fold a piece of your pipe cleaner in half and wrap one side around the other. Cut to form the antlers. (See photo)
Glue antlers to the clothespin.
Add a dot of glue for Rudolph's nose and cover with red glitter.
Add dots of white paint for Rudolph's eyes and color in with the sharpie.
Clip to your tree, garland, other décor or even add a magnet to the back and use on your refrigerator!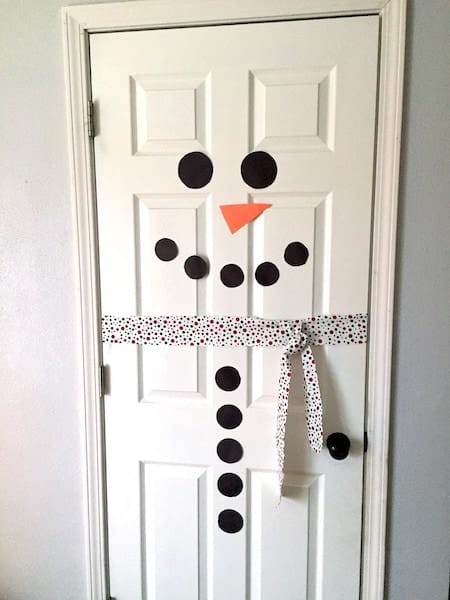 Snowman Door
You need:
Black and orange construction paper
Scissors
Round items for tracing
Wrapping paper or thick Christmas ribbon
Painter's tape (so you don't strip the paint off your door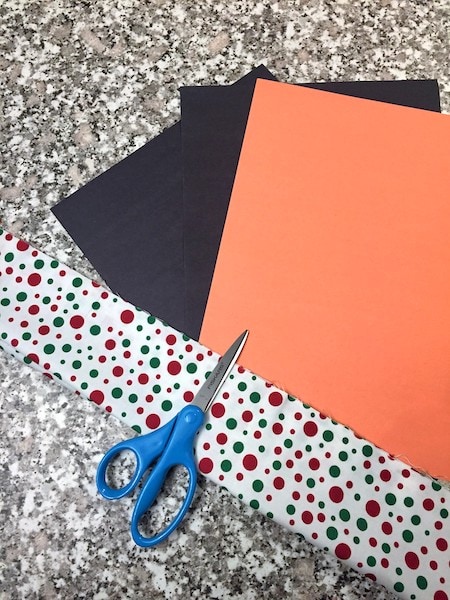 Trace round items onto black construction paper and cut out 2 eyes, 5 circles for the mouth and 5 for his buttons.
Use orange construction paper to cut out a carrot shaped nose.
Stick all your shapes to the door with painter's tape. Add your snowman's scarf!
Happy Holidays!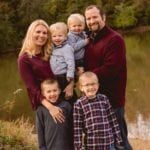 Amy Cook is a Midwestern wife and mom to four boys ages 6, 4 and 2-year-old fraternal twins. She has a degree in Biochemistry and worked in research for 8 years before becoming a SAHM when her twins were born. She loves to bake, design prints for her Etsy shop, and spend time with her family. She writes her personal blog, Loving Our Messy, to encourage new moms, share DIY renovations of their home and adventures as a boy mom. You can also find her on Instagram.
Related Articles
25 Christmas Traditions Your Kids Will LOVE!
Christmas Candy Recipes to Make Your Mouth Water
Snowy Day Crafts for the Holidays and Beyond