I have many great memories of being in the kitchen with my mom and eating her yummy food and goodies. Around Christmas each year she would make fudge and divinity just like her mother and grandmother before her. The tradition will some day be passed on to me. I loved having her as a guest host in this episode to show us how to make theses delectable holiday candies. Candy making can be tricky but when you know the secrets it can help. We hope you try making these recipes with your loved ones and make unforgettable memories in the process.

Chocolate Fantasy Fudge
INGREDIENTS
3/4 c butter
3 c sugar
2/3 c evaporated milk
12 oz semi-sweet chocolate chips
1 tsp vanilla extract
7 oz jar marshmallow creme
1 c chopped pecans
1. In a saucepan, melt 3/4 cup butter, 3 cups sugar and 2/3 cup evaporated milk over medium high heat. Stir to combine.
2. Stir constantly to prevent burning. Once the mixture starts to boil reduce the heat to medium.
3. Still stirring, bring to a full rolling boil for 4 min or until a candy thermometer reads 234 degrees.
4. Remove from the heat and add 12 oz semi-sweet chocolate chips and stir to combine.
5. Then add 1 tsp vanilla and a 7 oz. jar of marshmallow creme. Stir, stir, and stir until it becomes smooth and glossy.
6. Add 1 cup chopped pecans and stir again. Stir until the mixture has cooled a little.
7. Line a pan with foil and press the fudge evenly into the pan with a spatula.
8. Allow to cool completely and cut into cubes. Store in a foil lined tin.

Microwave Peanut Brittle
INGREDIENTS
1 1/2 c Spanish peanuts
1 c sugar
pinch of salt
1/2 c corn syrup
1 tsp butter
1 tsp vanilla extract
1 tsp baking soda
1. In a glass bowl add 1 1/2 cup Spanish peanuts, 1 cup sugar, a pinch of salt (or use salted nuts) and 1/2 cup corn syrup. Stir to combine.
2. Microwave for 4 min at 80% power, remove and stir, then microwave again for 4 min at 80% power.
3. Remove and stir in 1 tsp butter and 1 tsp vanilla and microwave a final time for 2 min at 80% power.
4. Spray a cookie sheet with cooking spray and set aside.
5. Add 1 tsp baking soda and stir until light and foamy and immediately turn out onto the grease pan, spreading as thinly as possible.
6. Allow to cool and break into pieces.

Divinity
INGREDIENTS
1/2 c water
2 c sugar
1/2 c corn syrup
pinch of salt
2 egg whites
1 c chopped pecans
1 tsp vanilla extract
2 Tbsp powered sugar
1. In a saucepan over medium high heat combine 1/2 cup water, 2 cups sugar, 1/2 cup corn syrup, and a pinch of salt. Bring to a boil the reduce the heat to medium (the syrup should continue to boil)
2. Meanwhile, beat 2 egg whites to stiff peaks
3. Bring to syrup to soft ball stage, using a candy thermometer. (10 min or so)
4. Slowly beat 1/2 of the syrup mixture into the egg whites.
5. Put the remaining half of the syrup back on the stove and bring to soft crack stage
6. Slowly beat the rest of the syrup into the egg whites
7. Add 1 cup chopped pecans and 1 tsp vanilla and continue to beat.
8. Add 2 Tbsp powered sugar and continue to beat until the mixture is no longer glossy.
9. Spoon onto wax paper and allow to cool. Store in a tin.
For more recipe video demos, visit countrykitchenapproved.blogspot.com.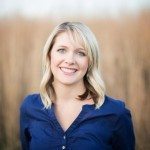 Courtney Hill is a wife and mother of twins. She is 30 years old. She has her Master's degree in Family and Consumer sciences and taught high school FCS for 4 years before deciding to stay home. She grew up in a smaller MO town and learned to cook mostly from her mom who learned from her grandmother. She is a midwest girl through and through and her style of cooking is simple and country kitchen approved. Ever since she was a kid she wanted to have her own cooking show. Cooking with Courtney" was the name and she even had a theme song all written out. She provides an entertaining and educational view on cooking and loves helping others learn to cook and enjoy the process. Her blog is her version of "Cooking with Courtney." She love the 50's and anything vintage/retro as you can see by the theme of her blog. She is taking you back to the basics of cooking, where real ingredients and plenty of love are in every dish. So pour on some more gravy and keep it country kitchen approved! Follow her on Twitter, Facebook, and Instagram. Click here to see more of Courtney's posts on Twiniversity.