Are you getting ready to have your twins but you're worried about breastfeeding? Well, we've got you covered! Twiniversity is now offering virtual twins lactation consultations with Certified Lactation Counselor (and Twiniversity founder) Natalie Diaz. Nat will provide 3+ hours of virtual lactation consulting for twins over video calls (Zoom, Skype, or Facetime) from the comfort of your own home.
What's included in your twins lactation consulting package:
30+ minute virtual expectation discussion during pregnancy
30+ minute virtual consultation in your hospital room
1-hour virtual session when you get home
30+ minute virtual session in Week 2
30+ minute virtual session in Week 3
Includes unlimited texting
Services Nat provides:
Feeding observation and how to spot a good latch
Nursing holds for single and tandem feeding
Scheduling help
Pumping instruction
Assessment of your breastfeeding relationship
Suggestions for creating confidence and calm
Assessing nutritional needs
Getting your partner's support
Troubleshooting
My husband and I met Natalie through reading her book and taking her live online class. I was struggling with formula, lack of results with breastfeeding, how to fit in pumping, sleep, etc. during our first week home with our twins. I contacted Nat and she immediately responded and jumped in to assist. My twins both started breastfeeding successfully that evening thanks to some great tips and support from Nat!

Anna P., twin mom and client of Nat's
---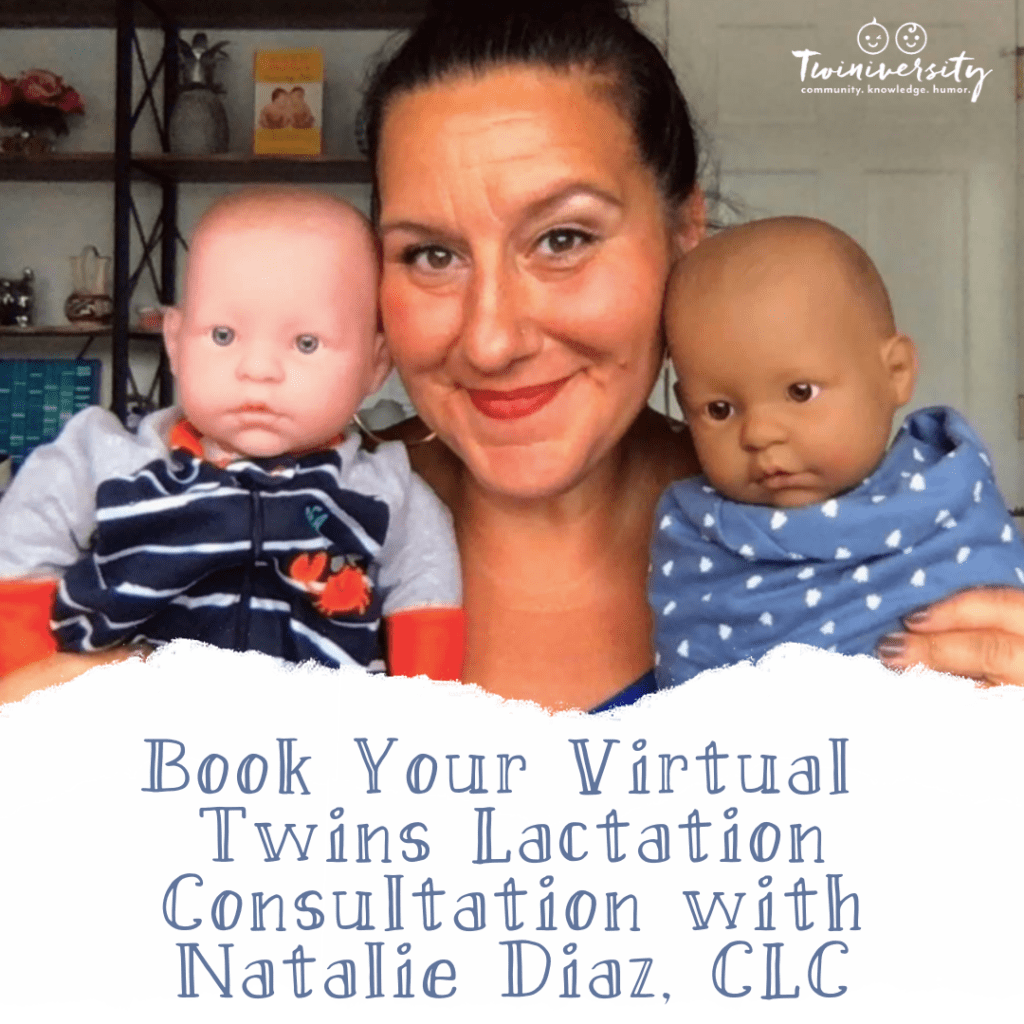 Consulting Fee
Cost for 3+ hours of consulting: $325*
*The cost of lactation care may be covered under your HSA or FSA. Let Natalie know if you need documentation to submit your claim to your HSA/FSA provider.
Consulting is limited to 2 moms per month and only between the hours of 9 am – 9 pm Eastern Time Zone.
After you complete your purchase, you'll receive an email with instructions on how to book the month when your twins are most likely to be born.
Once your twins are born, you will need to reach out to Natalie to set up your consultation schedule.
If you have any questions or concerns, feel free to reach out to Natalie directly at natalie@twiniversity.com or 917-442-2020.
Want to learn more about breastfeeding twins? Take our on-demand online breastfeeding twins class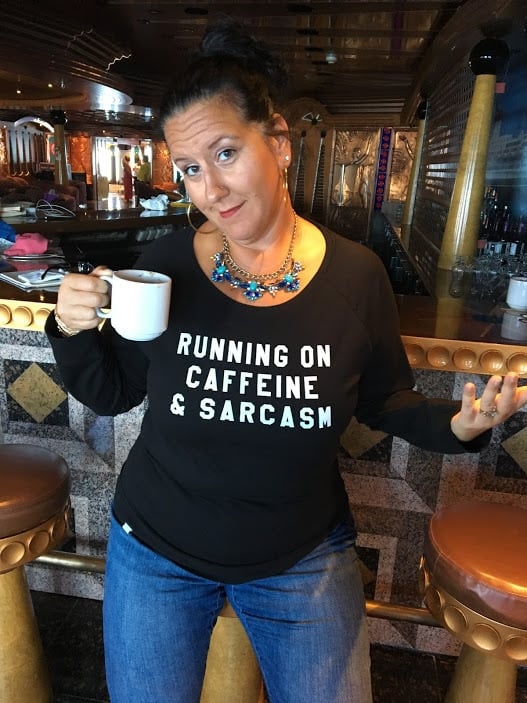 Who is Natalie Diaz?
Natalie Diaz, CLC, CPST is the Pied Piper of twin families around the globe. As founder of Twiniversity — the world's leading resource and support network for multiple birth families — Nat is the world's #1 twin parenting and twin gear expert, serving as a twin consultant for top brands and worldwide recognized foundations. Natalie is a Certified Lactation Counselor and a Child Passenger Safety Technician.
After Natalie Diaz had her twins in 2004, she was shocked by the lack of resources available to families of multiples. Magazines, websites, and television shows all seemed to focus on "singleton" families. As a full-time mom, Natalie vowed that once her twins started Kindergarten, if no one had started giving twin families access to more information, she would do it herself. So proudly in the fall of 2009, after no one had organized twin parents, Natalie got on a soapbox and started a twin parenting revolution called Twiniversity. She wanted to make ONE website that parents of multiples could turn to for information and community. With the mission of connecting, educating and making parents see the comical side of having twins, Twiniversity succeeds tenfold.
Now reaching over 2 million families a year in over 150 countries, Twiniversity is the largest global resource for all things "twinnie". With worldwide recognition in her field, Natalie Diaz brings her twin parenting expertise to our online resource, our live and online expecting twins classes, our social media channels, and her bestselling book "What To Do When You're Having Two", the #1 bestseller on Amazon for Twins & Multiples Parenting.