Hey gang! Listen up, today we have a great article on 5 features to look for in a sippy cup along with a giveaway from ZoLi! Five lucky families will win 2 of the brand new BOT2.0 cups!
THIS CONTEST IS CLOSED.
Who says you can't teach an old BOT new tricks? The BOT2.0 cup is a 10 oz. straw sippy cup that is both BPA & Phthalate free. It can now handle warm or cold liquids and even milk! Made with the same weighted straw you love, this sippy is good to the last drop. Go ahead, fill it with your toddler's favorite liquid and sip away.
ZoLi is also offering a 10% discount on all orders placed on their website with the code TWINIVERSITY10. Valid from 3/30/17 to 4/15/17. Be sure to follow ZoLi's Facebook and Instagram pages to get all the latest updates on their new products and giveaways!
---
5 Features to Look For In A Sippy Cup
Introducing your babies to sippy cups can be stressful at first. It will take them a while to get the hang of holding it in their hands and learning how to suck from it. Since they've only ever had liquids from your breast or a bottle, it's a huge transition! Here are five features to look for in a sippy cup to help transition your little ones a lot more smoothly and with less stress for you.
1. Leak Proof
This is a given. Leaky sippy cups are the WORST! You want to make sure it doesn't have a top that pops off easily (screw-on tops are better than snap-on) and that it doesn't leak when tilted in any direction. Fill it up with water and test it out before you throw away the packaging and receipt. Throw it on the floor, into the air, let it land on the ground, and THEN see if it still holds all the liquids inside.
2. Handles that can be removed
When you are first introducing sippy cups to your little ones handles are a great feature to have. It makes it easier for them to hold and control the cups. When they get bigger those handles aren't as necessary and can be taken off. This will allow for a much longer period of use. Even after your kids are drinking from normal cups, you can still use their sippy cups on-the-go and at nighttime in bed.
3. Weight at the bottom of the straw
If your babies are just starting out with straw sippy cups they might not understand that they need to lift the cup up to get the liquid out. A weighted straw allows your babies to be able to get the liquid regardless of the orientation of the cup.
4. Ease of cleaning
When there are too many parts or nooks and crannies to clean, the issue of mold comes into play. Look for cups with parts where you can see everything. There shouldn't be any hidden compartments in the lids where bacteria can get trapped. A sippy cup that is easy to clean will make your life easier and give you peace of mind.
5. Soft spout or straw
If the spout or straw is too hard when your little ones are first starting to use a sippy cup, they may not like it, and therefore not want to use it. Having a soft spout or straw will help them get used to using a sippy cup. As they get older and are comfortable with using them you can buy sippy cups that have the harder spouts and straws.
---
THIS CONTEST IS CLOSED.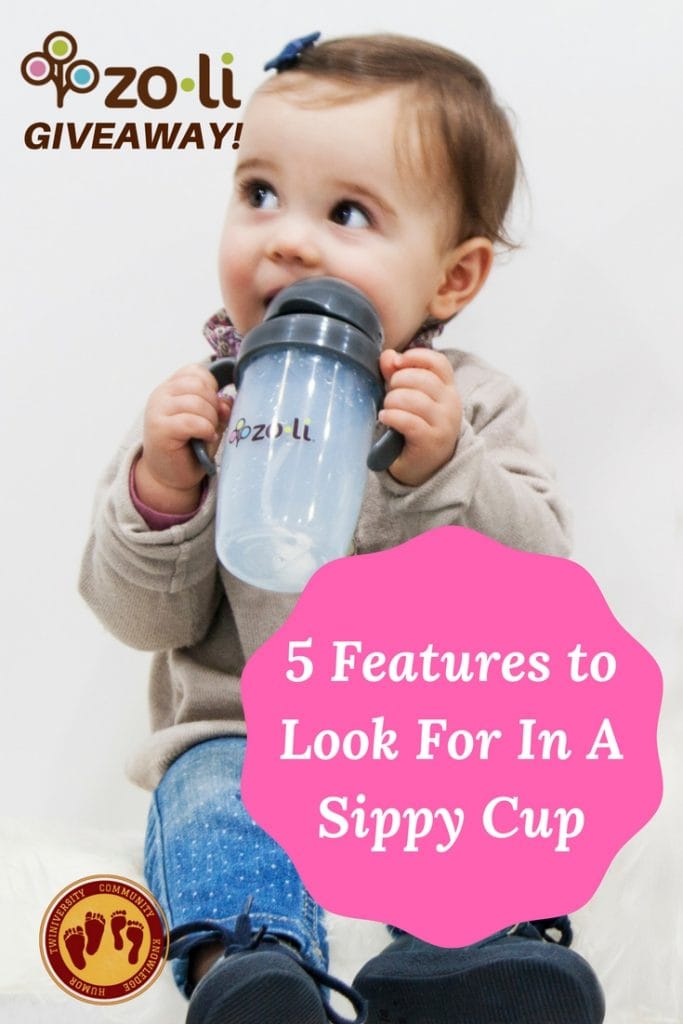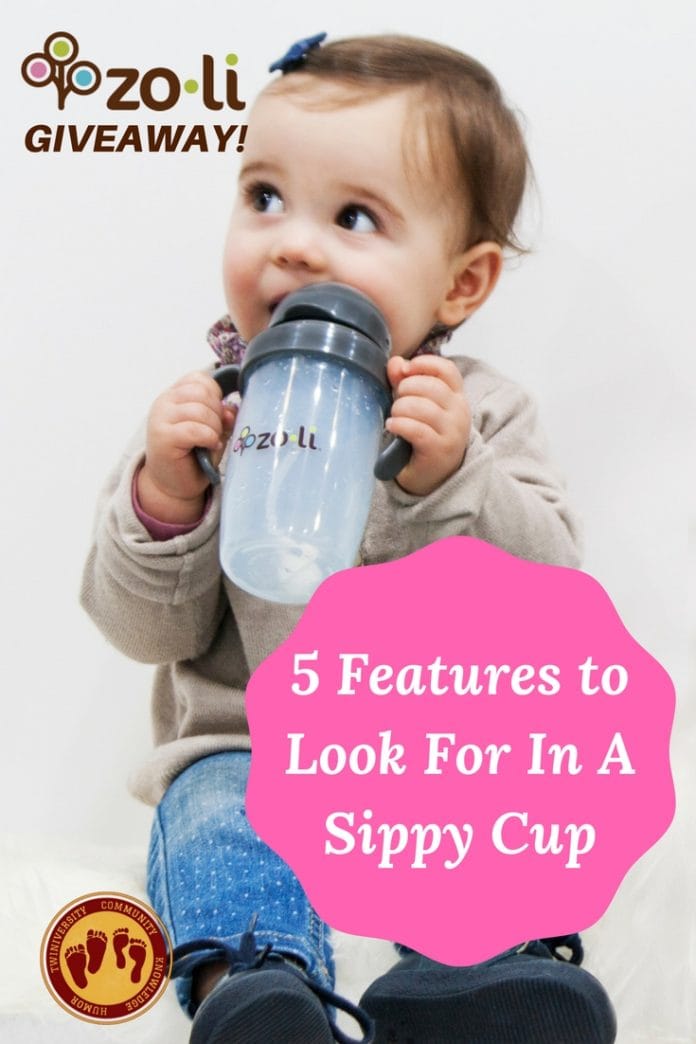 ---
Expecting twins? START HERE! Check out our ultimate list of the most important articles for expecting twins and managing your newborns!
---
The rate of twin births has risen 79 percent over the last three decades, and continues to increase. A mom of fraternal twins and a national guru on having two, Natalie Diaz launched Twiniversity, a supportive website with advice from the twin-trenches.
What to Do When You're Having Two is the definitive how-to guide to parenting twins, covering how to make a Birth Plan checklist, sticking to one sleep schedule, managing double-duty breastfeeding, stocking up on all the necessary gear, building one-on-one relationships with each child, and more.
Accessible and informative, What to Do When You're Having Two is the must-have manual for all parents of twins.
---
Whether you're a twin parent in the big city surrounded by scores of resources, or a triplet parent out in the country with no one around for miles — our multiples parenting forums are for YOU! Sign up for FREE and connect with people who are just like you — parents of multiples looking for advice, parenting tips, or even just people to chat with who will understand what you're going through. Our forums are open to people all over the world and we offer scads of specialty rooms to find others who are going through the exact same thing as you. Check it out today!
---

Twiniversity is the #1 source for parents of multiples and we are growing faster every day!
Find us all over the web: