Last updated on August 18th, 2023 at 04:36 pm
At 19 weeks, my darling wife had an emergency cerclage put in place while we lived in China. It was a wild time and we had a communication barrier to boot. Both understanding the foreign doctor's explanation of the cerclage and communicating our questions in return was difficult.
For guidance, we phoned her uncle in the United States, who is an excellent OB/GYN and who has two sets of twins with his wife (who also had cerclages herself). From his recommendations and explanations, as well as our own experiences throughout the pregnancy, my wife and I believe these five questions should be on everyone's list before they leave the hospital.
1. What are the risks?
This one should be expected with any surgical procedure, big or small. Is there a risk of infection? Is there a risk of the procedure or the sutures stimulating a weak cervix or irritable uterus into having increased contractions? Along with this question, explore the topic of success rates of cerclages with multiples. Your doctor may shed light on the status of multiples research in this area (which is usually less voluminous than research on singletons) or may share her/his personal experience.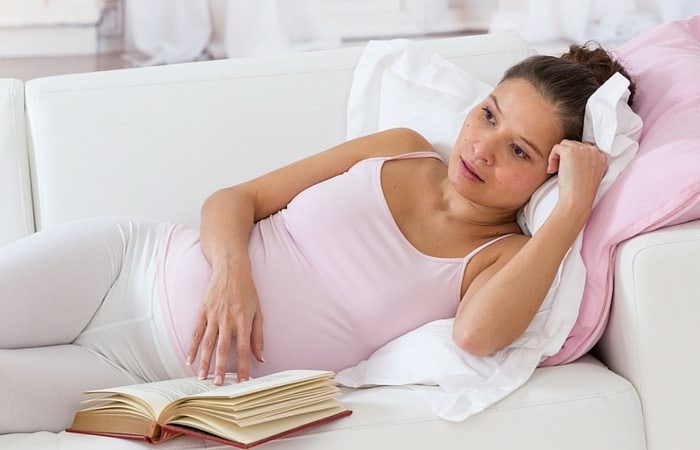 2. What restrictions will you face?
Maybe you can go back to work tomorrow. Maybe you'll be stuck in bed with your legs up. Any quick glance at pregnancy forums throughout the internet will show you a variety of stories and doctors' orders. Every woman, baby, and pregnancy is unique. Our Chinese doctor said my wife needed to lay flat in bed until delivery (21 weeks away); our American doctor said my wife needed to take it easy, but could fix herself a meal, shower, and enjoy a low-key dinner or movie date. Make sure you also ask about any restrictions on sexual activity that you and partner might need to follow.
3. How many stitches were used?
My wife went into labor in a different country and with a different doctor then the person and place that installed her cerclage. In case you end up in an unexpected labor; it is good to know how many stitches to tell the doctor to look out for during the removal.
4. What kind of cerclage is it?
Similarly to the above point, this is good information to know just in case of emergency. There are several different kinds of cerclages. Some require more invasiveness than others both when getting them put in and removing them. Truth be told, our Chinese doctor was unable to name what kind of cerclage we received. Upon returning to America later in the pregnancy, we visited a high-risk specialist who said it looked like a normal cerclage from what he could see. However, he didn't want to poke and prod too much.
When it came time to deliver, we had a surprise. Post-delivery, the doctor told us that he had never seen a cerclage like the one we had. In fact, he wasn't sure that the cerclage was really serving an obvious function. Luckily, it presented no problem to him, even during our frantic, emergency C-section.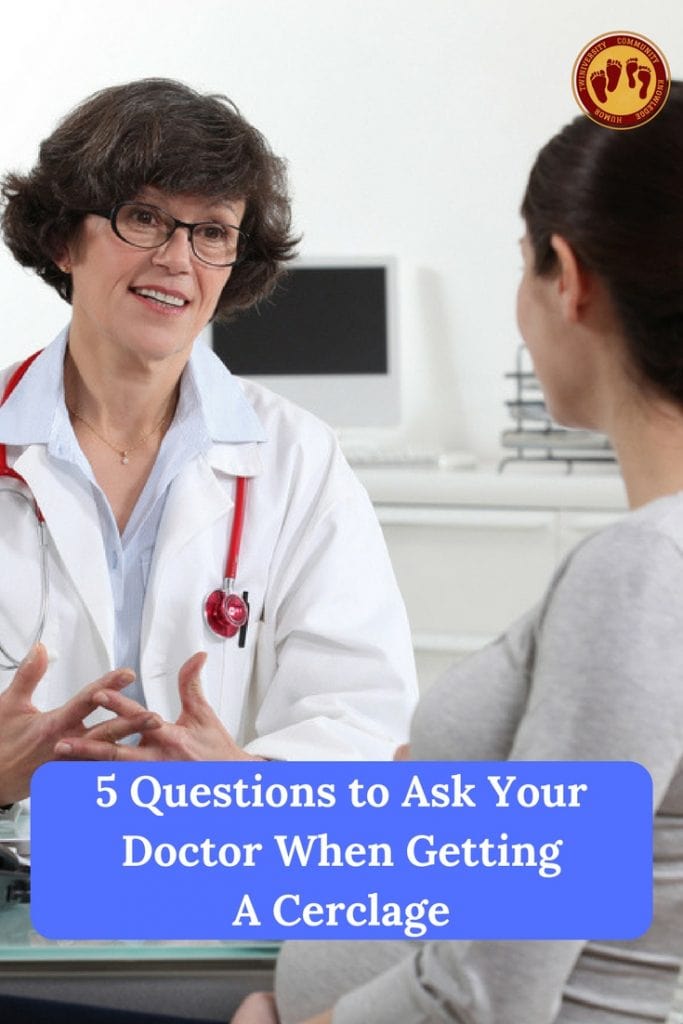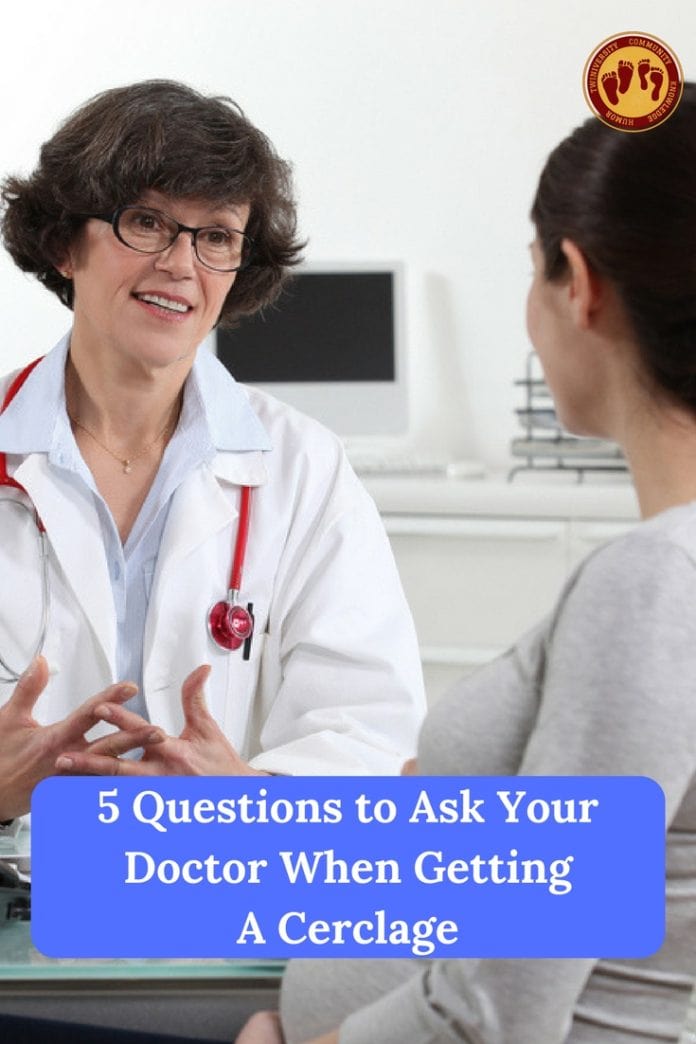 5. How and when will it be removed?
Reassure yourself that the removal is simple and common. My wife was worried she'd need a spinal injection of anesthesia all over again. In my opinion, it is really important to review what will need to happen when you go into labor. Pre-cerclage, my wife and I were advised to hang out at home when labor starts and only to come in once the contractions were coming more frequently. Post-cerclage, our doctor said that we should come in immediately when labor starts because the stitches should be removed quickly. If you are truly in labor, the stitches could rip through the cervical tissue as it dilates.
Knowing what questions to ask your doctor if you need to have a cerclage may help ease any anxiety you may have about the procedure.
All content on this Web site, including medical opinion and any other health-related information, is for informational purposes only and should not be considered to be a specific diagnosis or treatment plan for any individual situation. Use of this site and the information contained herein does not create a doctor-patient relationship. Always seek the direct advice of your own doctor in connection with any questions or issues you may have regarding your own health or the health of others.
---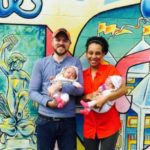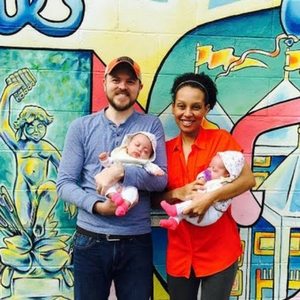 Corey Mudd had been travelling the world and working in Asia with his wife for several years when they decided to have a baby abroad. It turned out they were having two! In need of a higher level of care, the "working honeymoon" finally ended as they returned to America in a dizzying rush. He is rediscovering home in Louisville, KY and enjoying his new role as father to two fraternal twin sisters. As the stories of wanderlust end, the stories of biracial babies in Bourbon Country begin.
---
Related Articles
---
Check out our ultimate list of the most important articles for expecting twins
and managing your newborns!
---
Are You a New Twin Parent?
Check out Natalie Diaz's book:
"What To Do When You're Having Two
The Twin Survival Guide From Pregnancy Through the First Year"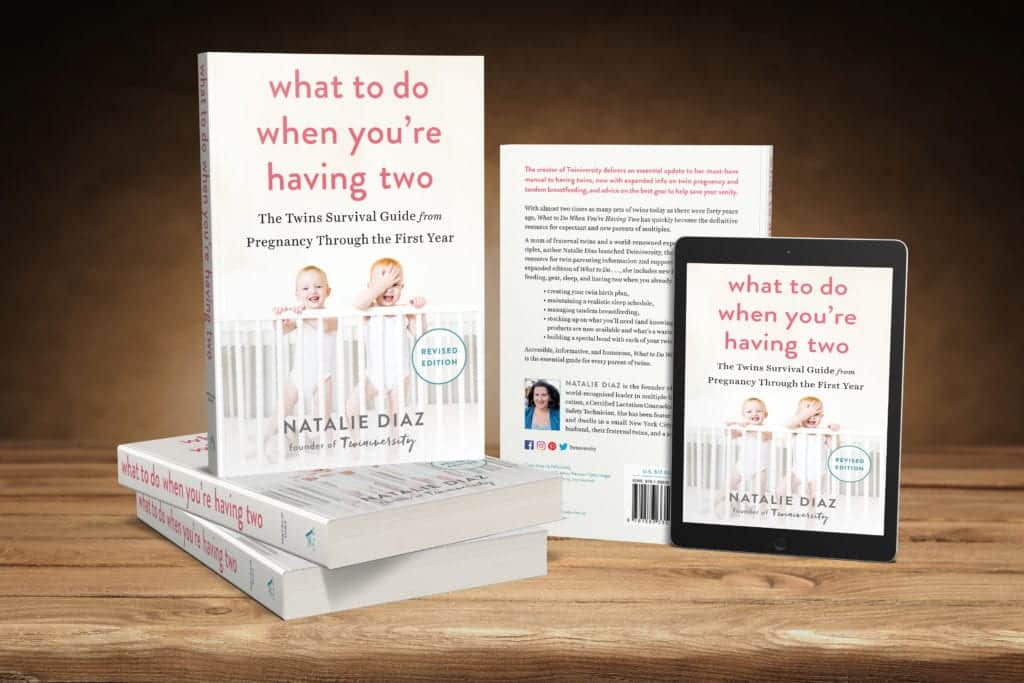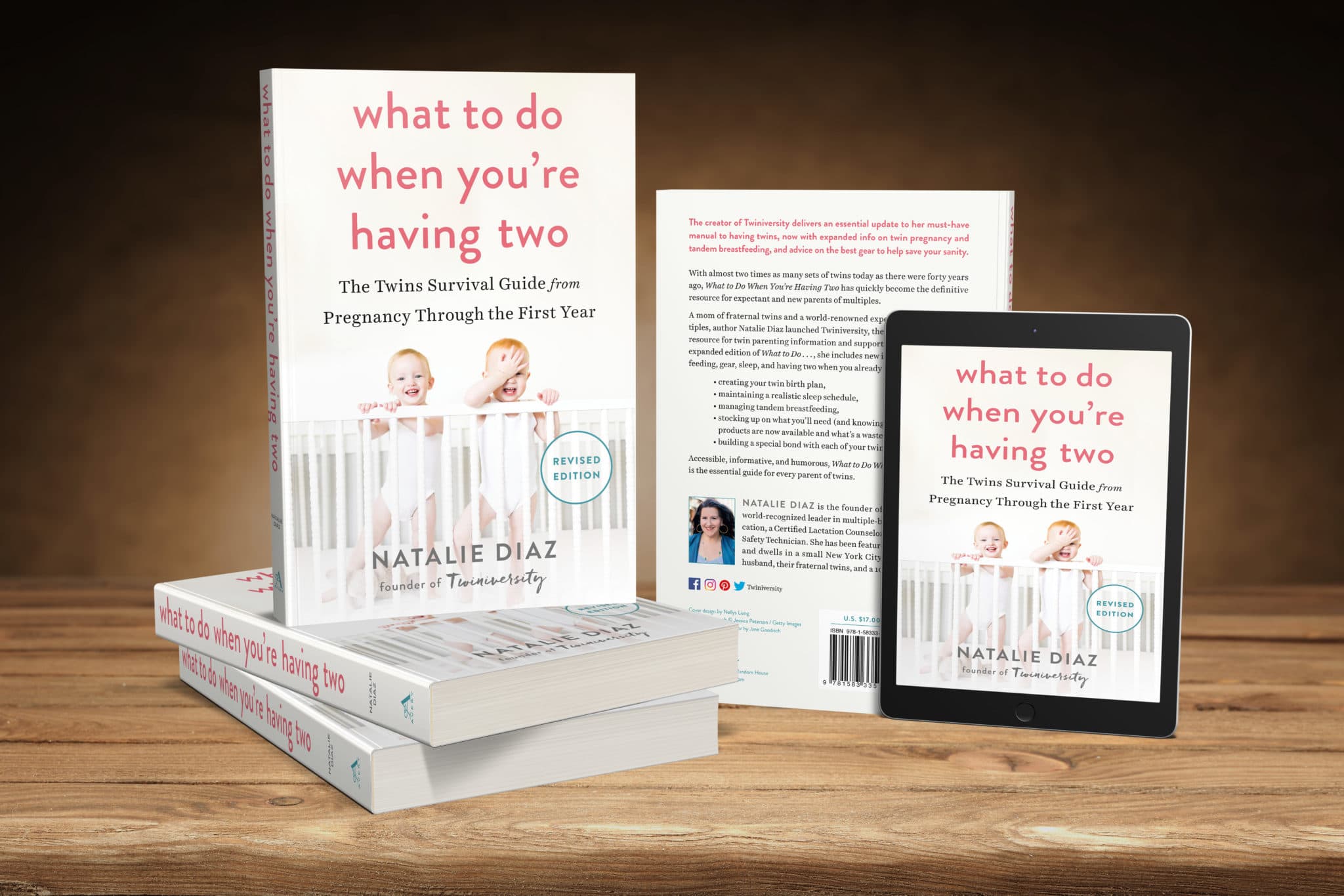 In What to Do When You're Having Two: The Twins Survival Guide from Pregnancy Through the First Year, national twins guru and founder of Twiniversity (and twin mom herself!) Natalie Diaz provides a no-holds-barred resource about life with twins, from pregnancy and birth all the way through your duo's first year of life.
---
Have you taken your expecting twins class yet? We offer a great class on demand so you can take it on your own schedule! There are so many video modules covering everything from your twins' baby registry to your first week at home with twins! Sign up today to get started before your twins arrive.
---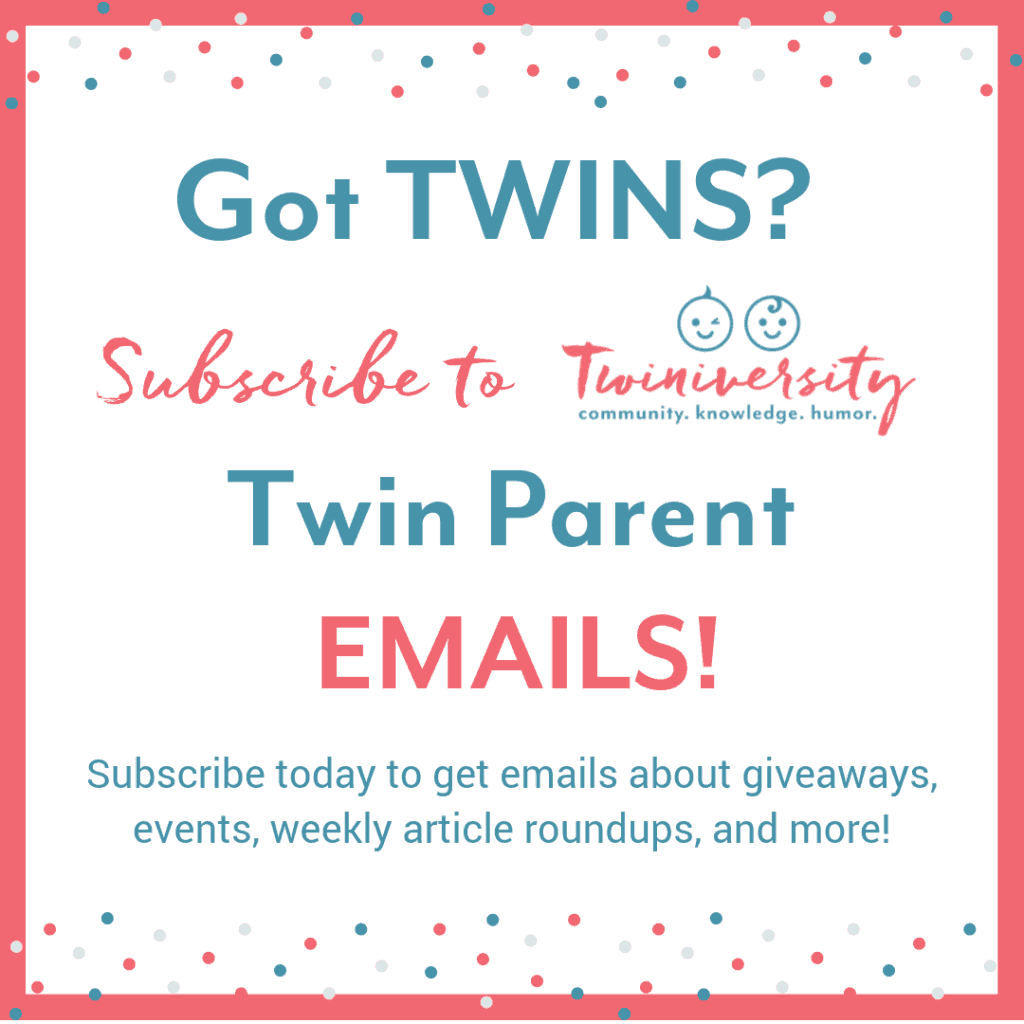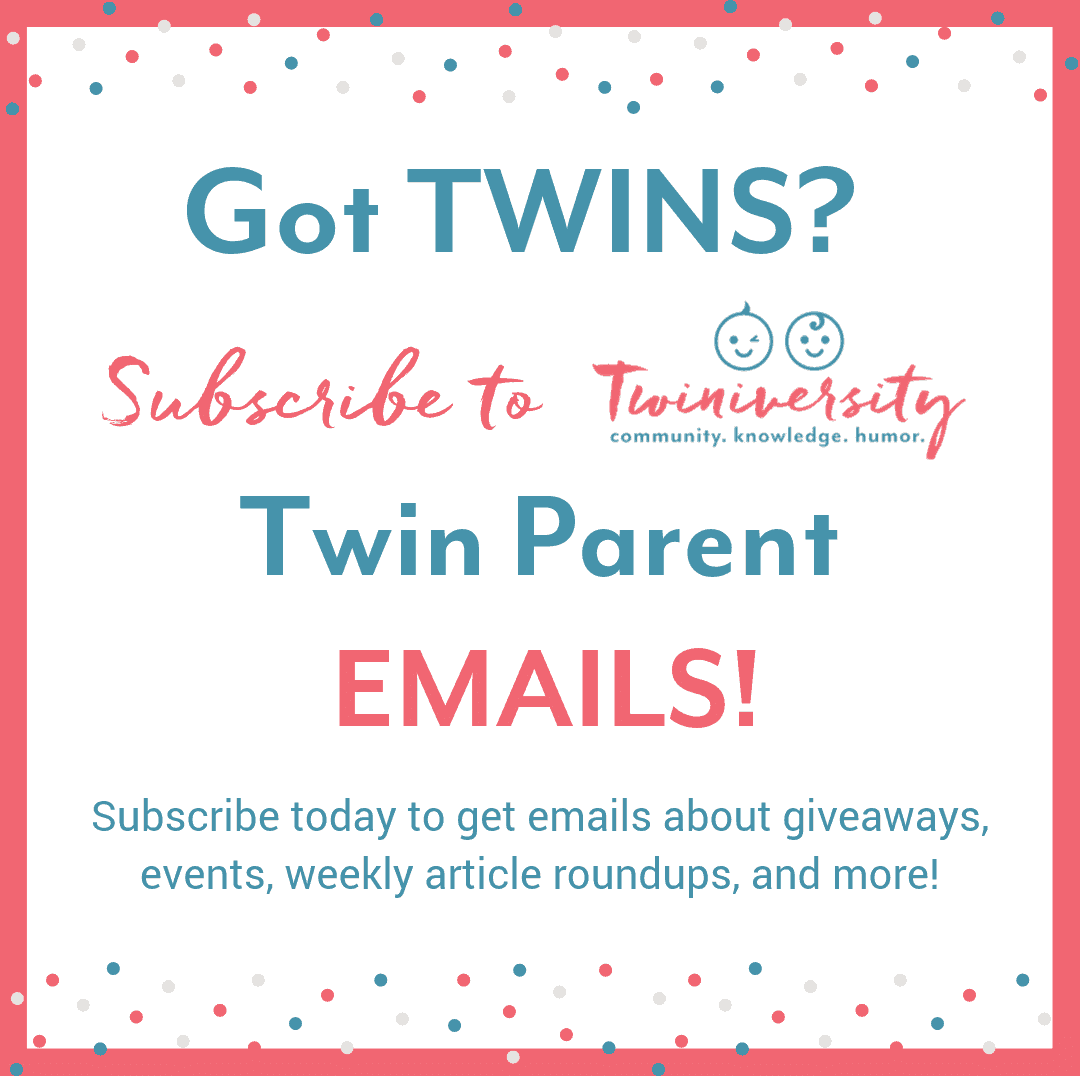 Want to be the first to know about giveaways, deals, and more just for twin parents? Sign up for the Twiniversity email list! Subscribe today to get emails about giveaways, events, weekly article roundups, and more! Pregnant with twins? We'll be sending you a weekly twin pregnancy email to keep you on track with your pregnancy to-do list! Click here to learn more… and while you're at it, check out our Complete Baby Safety Course and Twin Parent Memberships.
---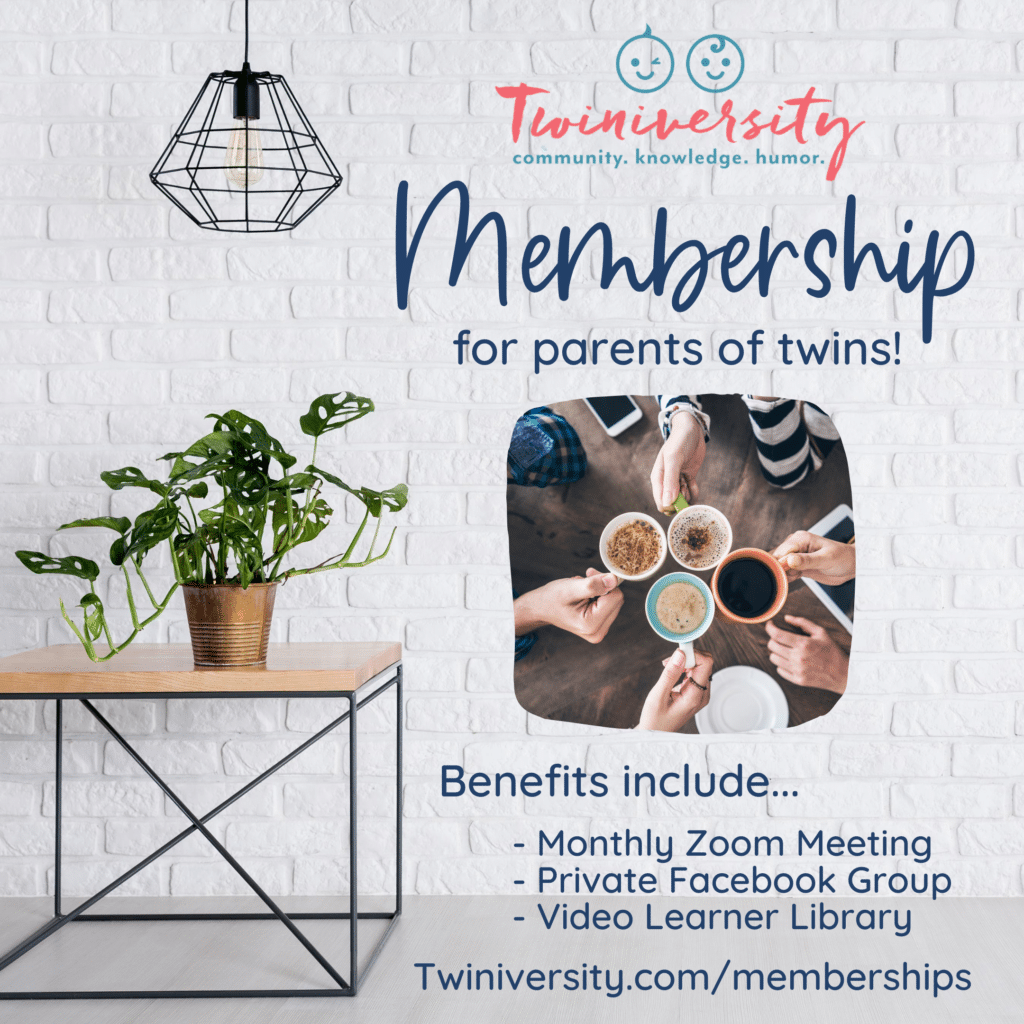 Need some twin parent friends? Get the support you need with a Twiniversity Membership. Benefits include a monthly twin parent club meeting on Zoom, access to a private Facebook group just for twin parents, and a video library of twin parenting lessons. Visit Twiniversity.com/membership to join today!
---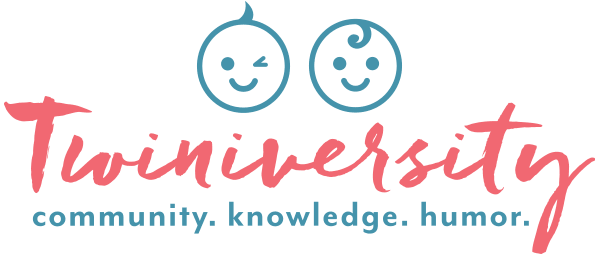 Twiniversity is the #1 source for parents of
multiples, and we are growing faster every day!
Find us all over the web:
Or contact us by email at community@twiniversity.com