Twin dads can expect to go above and beyond the call of duty for their kids and most importantly your wife. Put your beer down, shut off the game, and say goodbye to your buddies. It's time to buckle up your boot straps and prepare for war. Your wife shouldn't have to do this alone, so help her wherever you can. Here is what you can do to help.
1. Learn to cook, clean, and to shop
Dinners need to be made quick and eaten quicker. Thumbs up if you can get someone to make you frozen dinners that you can just throw in the oven. Another helpful tool is the slow cooker. Set your dinner before work and – BAM! – something hot to eat when you get home and have a minute. You will need to help clean, especially dishes and laundry because they add up quickly. We invested in a new dishwasher with a top rack for bottle parts and an extra large washer and dryer so we didn't have to do as many loads. Totally worth it, even when we are still paying them off over the next 5 years. Shopping is something I know most dads despise but it needs to get done. Having lists will help and go when your kid free if possible. The wife especially loved when I picked her up her favorite foods when she was breastfeeding.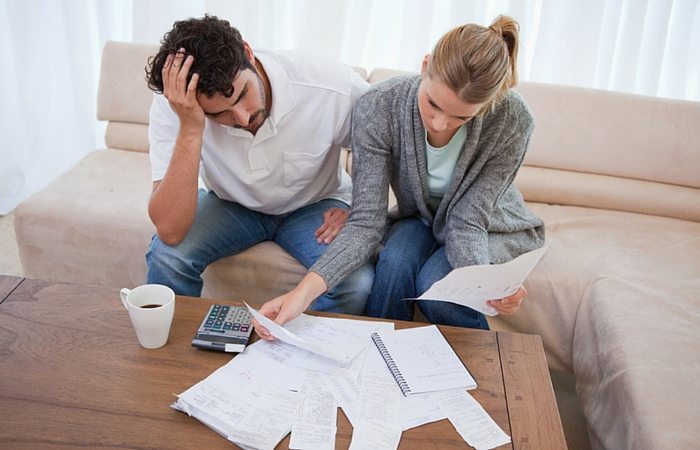 2. Manage the budget or it can get out of control quickly
The budget is what keeps working families going. It's a big machine that needs plenty of oil and maintenance and that's where you can come in. It carries a lot of unnecessary stress for momma so step in and keep the ship afloat. If you're doing most of the grocery and clothes shopping it will help you keep a better grasp on it, because your kids will never have enough of anything, and it will feel like you're endlessly spending money if you're not watching it.
3. Learn to bathe them, change them, and dress them
Bath time can be fun, especially when done together. Two crazy babies in a bathtub will require extra hands. Change them. Momma can only change so many poop filled diapers before she goes insane. If you're having a girl, wipe front to back to avoid urinary tract infections. This was an invaluable lesson that as a dad I never thought about, so you are welcome. Dressing them can be a handful so get good at this early on, because when they start wiggling and twisting you don't want to have to fix their shirt because you put it on backwards. Doh!
4. Be prepared to do all the stereotypical dad duties
Build toys, baby proof the rooms, and change batteries — lots of batteries. You have heard the basics before on what dads are expected to do when they bring a baby into the world. Build the baby's room, assemble the crib, and so on. Just do not forget your other duties like landscaping, snow removal, taking out the trash, power washing the house, changing light bulbs, killing bugs. You will have a lot on your plate now and it is your job not to get overwhelmed and be the rock your family needs.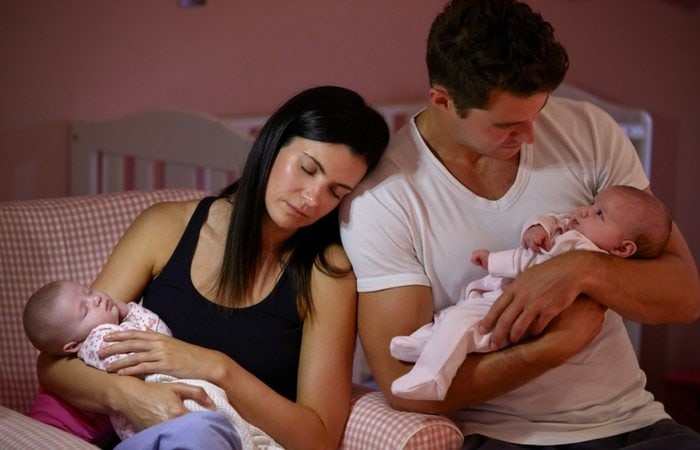 5. Learn to work with the Momma
It's different than when it was just the two of you, and it's a whole new kind of teamwork. Figure out what needs to be done and how you can do it either together, or make a plan and then divide and conquer. Sometimes, just to get things done you learn to enjoy a cold meal and warm beer so babies can be fed on time.
6. Be the advocate for your family
Step up and ask people for help and do not be scared to tell people NO. Say no to visiting them and instead have people visit you. It's your family and people need to follow you and your wife's rules; do not hesitate to enforce them. When you come home from the NICU and you want everyone to use hand sanitizer before touching your preemie babies, you make sure it happens. Even if your wife has to ask people 100 times, you back her up and tell people the next 100 times.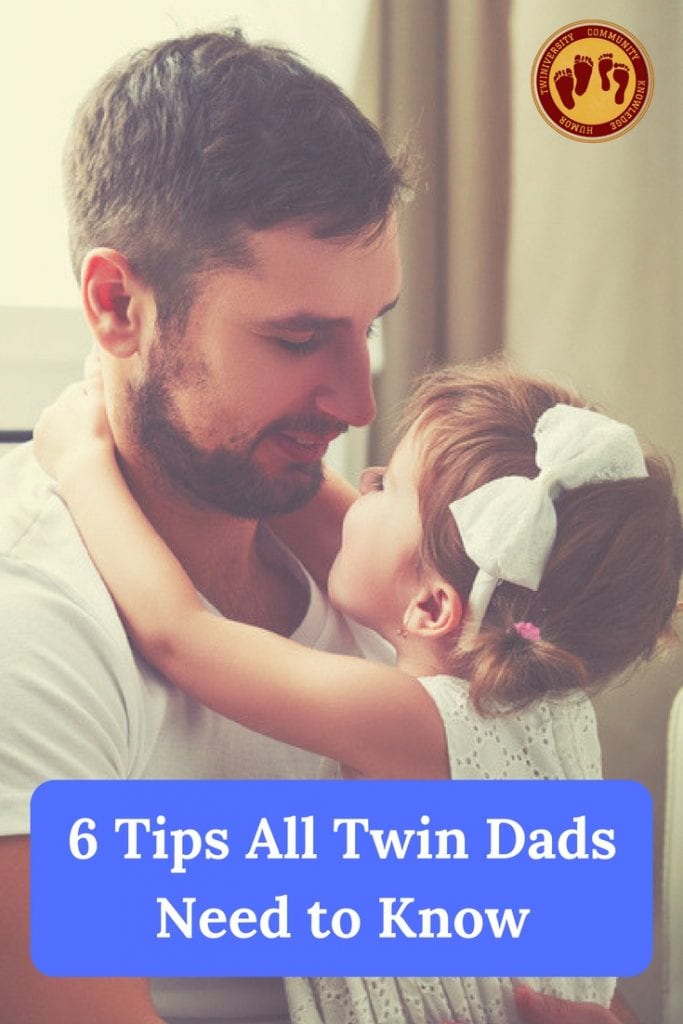 Remember the more you help your wife, the fewer burdens she has to carry and the happier she'll be. She deserves your help after the pregnancy, the birth, and now providing food for them through breastfeeding, as she will be exhausted. You will also be exhausted, but don't complain – man up! No, DAD up, and be who you said you could be when you wanted to be a dad. Join team mom and get ready for battle because you're needed.
I am not trying to scare you off the ledge, you'll just need to adjust your lifestyle early on and be prepared for what you're about to endure. As bad as it sounds it is all worth it. To watch your kids grow and interact and develop a bond with each other that very few people will understand. It will make any dad's heart melt. Just be prepared for war.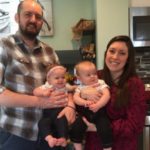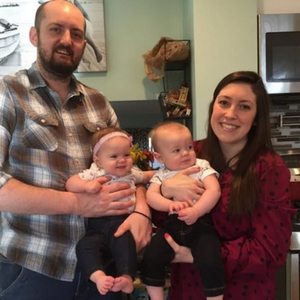 Michael Ackerman is married to a loving, hard working momma bear and has 10 month old twin boy/girl cubs. He works full-time as a Gas Leak/Boiler Technician in NYC schools. He has a love for sports, video games, and chimichanga's. He spends most of his time now chasing around his two maniac children and his two dogs Link and Sabre. You can follow him on twitter @twinnadodad
---
Related Articles
---
The rate of twin births has risen 79 percent over the last three decades, and continues to increase. A mom of fraternal twins and a national guru on having two, Natalie Diaz launched Twiniversity, a supportive website with advice from the twin-trenches.
What to Do When You're Having Two is the definitive how-to guide to parenting twins, covering how to make a Birth Plan checklist, sticking to one sleep schedule, managing double-duty breastfeeding, stocking up on all the necessary gear, building one-on-one relationships with each child, and more.
Accessible and informative, What to Do When You're Having Two is the must-have manual for all parents of twins.
---
Whether you're a twin parent in the big city surrounded by scores of resources, or a triplet parent out in the country with no one around for miles — our multiples parenting forums are for YOU! Sign up for FREE and connect with people who are just like you — parents of multiples looking for advice, parenting tips, or even just people to chat with who will understand what you're going through. Our forums are open to people all over the world and we offer scads of specialty rooms to find others who are going through the exact same thing as you. Check it out today!
---
Twiniversity is the #1 source for parents of multiples and we are growing faster every day!
Find us all over the web:
Or contact us by email at community@twiniversity.com