If you are expecting twins, there are a few realities you should be prepared for. One, prematurity is a possibility – which means time in the NICU is a possibility. Two, bed rest or hospitalized bed rest is a possibility. Unfortunately, I experienced both of these obstacles during my pregnancy.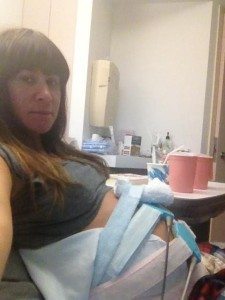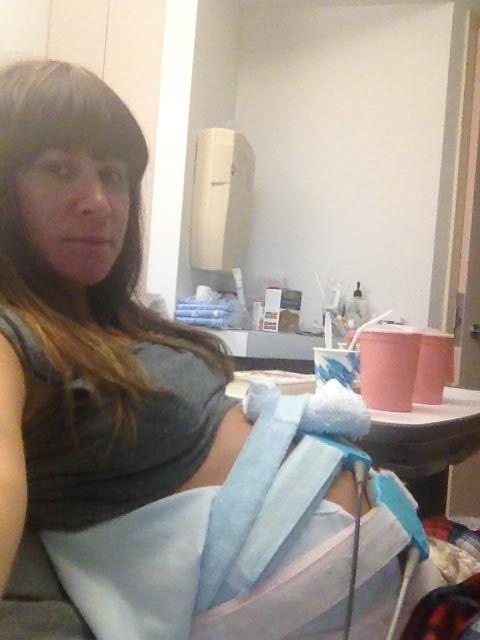 When I was admitted to the hospital at 26 weeks, we had two cribs – that's it. We had nothing else for our babies. We thought we had plenty of time to set up a nursery, organize our things, and have a baby shower. I was stunned when my doctor told me I would remain in the hospital for the duration of my pregnancy. This information was frightening for many reasons. One, I was worried for my babies. They still had so much growing to do. Two, I was worried for me. How was I going to handle living in this hospital bed indefinitely?
Time passed slowly. Each day was a blessing (as it meant my babies stayed inside longer) and a nightmare (as I stared anxiously at the same four walls). My life was like the movie Groundhog Day, only it wasn't cute or funny. My privacy and dignity vanished, and my life was consumed by fetal monitors, medications, IVs, gross hospital food, TV, nurses, perinatologists, neonatoalgists, and my OB.
As my baby shower date quickly approached, it became apparent to everyone that a shower would no longer be in the plans. In fact, the only plan was to stay put and keep the babies inside as long as possible. Nothing else mattered.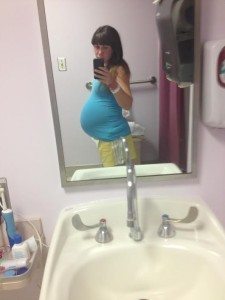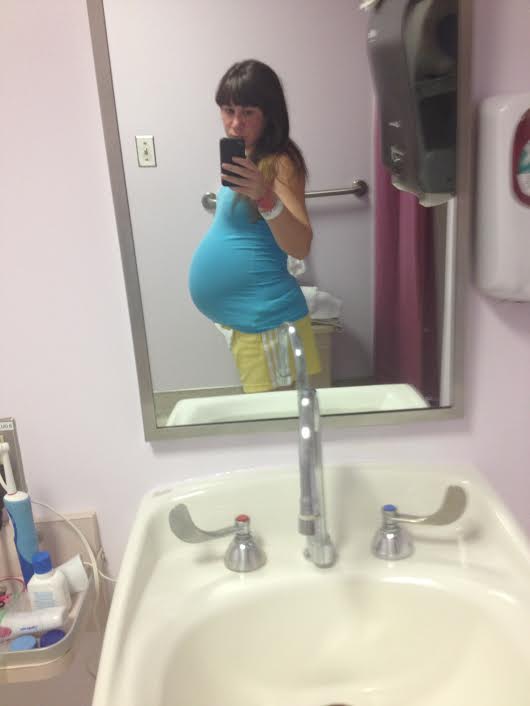 This was not how I pictured my first pregnancy: stuck in bed, a cancelled baby shower, and an empty nursery. A lot of people told me to go online and buy things for the babies – that it would be fun and would pass the time. During my almost two month hospital stay, I didn't buy one thing for the babies. I was so terrified that they would come too early, or something would be wrong. I couldn't bring myself to imagine my life with them, or prepare for them. And so I waited. Each week that passed was a triumph; every day counted.
A few people, trying to cheer me up, pushed for me to have a baby shower in the hospital, but that just sounded too depressing to me. I decided to wait until after the babies came home to have a "welcome baby" shower. I realized that all I truly needed was two car seats, somewhere for the babies to sleep at home, diapers, wipes, and some clothes. Everything else I could wait for.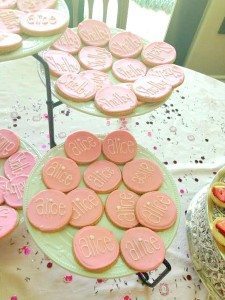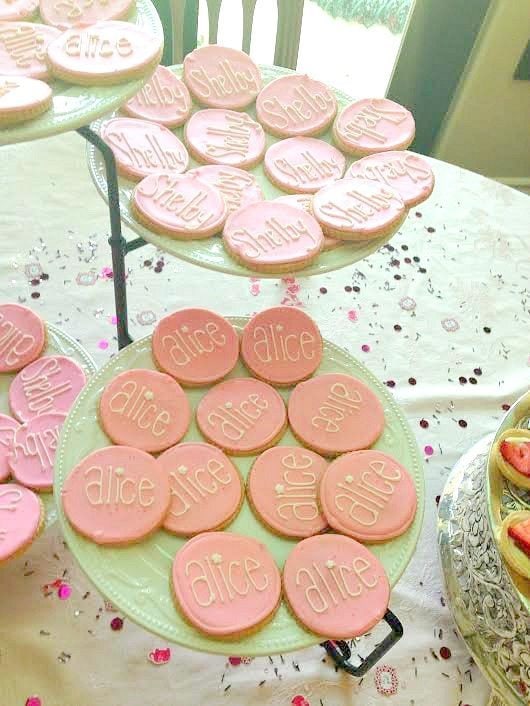 Thank G-d those little babies stayed inside much longer than everyone anticipated. The moment they were born the entire dreadful experience was made worthwhile, and I began to feel like a mother. We set the date for our "welcome baby" shower for a few months after the babies came home from the NICU. When the day finally arrived, it was so incredible to be celebrating these amazing healthy little miracles with our family and friends. My husband and I each wore a baby in Moby wraps (to keep the germs away, and keep our hands free). Although at this point we had already bought a good amount of baby items, we were showered with beautiful gifts for the babies. Our shower was a lovely outdoor brunch that we also combined with a baby naming, where we gave our daughters their Hebrew names and their first connection to Judaism.
I can't tell recall how many times during my bed ridden days I thought I might rip off the monitors and walk out of the hospital. I was so desperate and delirious to leave, that I sometimes lost sight of why I was there in the first place. My doctor calmly encouraged me by saying, "at this exact time next summer, you will be building sand castles on the beach with two beautiful babies. Your time here at the hospital will be a distant memory."
Fast forward over seven months later, and here we are. Not quite beach weather yet, but enjoying every day and every new experience with two gorgeous babies. Although the pregnancy was filled complications, including a cancelled baby shower, none of that matters now. All that matters is my two happy, healthy babies. I am so lucky to have them.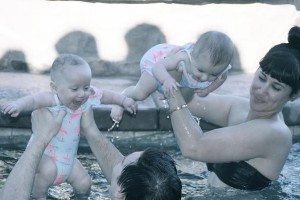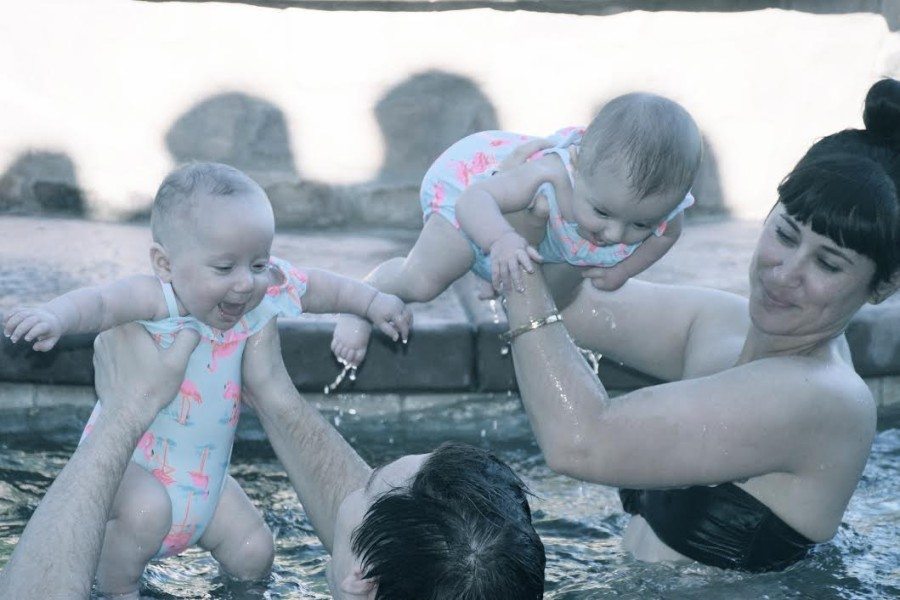 Rachel Brehm, mother to 7-month-old fraternal twin girls, blogs regularly on eating disorder awareness and insurance denials for eating disorder treatment. Brehm writes for an Insurance Law Blog as well as an Eating Disorder Law Blog (rated as one of Top 25 Eating Disorder Blogs of 2012) focusing her writing on insurance advocacy, insurance coverage, body image, eating disorder recovery, and weight stigma. As a new contributor to Twiniversity.com, Brehm plans to shift her writing on body image issues in the insurance world to include body image issues in the mommy world. Brehm's writing will address navigating pregnancy and postpartum with eating/body image issues as well as her experiences raising twin girls-and all the "twin moments" that go along with it.
Related Articles
* * *
The rate of twin births has risen 79 percent over the last three decades, and continues to increase. A mom of fraternal twins and a national guru on having two, Natalie Diaz launched Twiniversity, a supportive website with advice from the twin-trenches.
What to Do When You're Having Two is the definitive how-to guide to parenting twins, covering how to make a Birth Plan checklist, sticking to one sleep schedule, managing double-duty breastfeeding, stocking up on all the necessary gear, building one-on-one relationships with each child, and more.
Accessible and informative, What to Do When You're Having Two is the must-have manual for all parents of twins.
* * *
Check out the latest issue of Multiplicity Magazine! Twiniversity's quarterly online magazine is FREE and features all the hot topics and new trends for parents of multiples, as well as great coupons and product reviews!
* * *
Whether you're a twin parent in the big city surrounded by scores of resources, or a triplet parent out in the country with no one around for miles — our multiples parenting forums are for YOU! Sign up for FREE and connect with people who are just like you — parents of multiples looking for advice, parenting tips, or even just people to chat with who will understand what you're going through. Our forums are open to people all over the world and we offer scads of specialty rooms to find others who are going through the exact same thing as you. Check it out today!
* * *
Twiniversity is the #1 source for parents of multiples and we are growing faster every day!
Find us all over the web: