While going through infertility treatments I decided to document my experience through journaling. I knew it would be therapeutic even if I never became a Mom. I recently included a letter to my twins about their birth. Someday we will look back on those early days as a family with fondness and gratitude.
Dear Little Ones,
It all began with soufflé. I planned to make a chocolate soufflé after your Dad and I caught up on "So You Think You Can Dance". During the second dance, my water broke. I thought I would have more time to prepare. I assumed you would arrive via the scheduled C-section. I shouldn't have skipped that birthing class.
Your Dad grabbed the extra large suitcase filled with things I never actually used as we hurried to the hospital. I imagined what meeting you would be like. I pictured a quick labor with soft lighting, my 80's hits birth playlist humming in the background. A few pushes to the beat of "Billy Jean" and I would hold both of you in my arms as I tandem breastfed you. Your Dad and I would beam with pride as we snuggled each of you without interruption.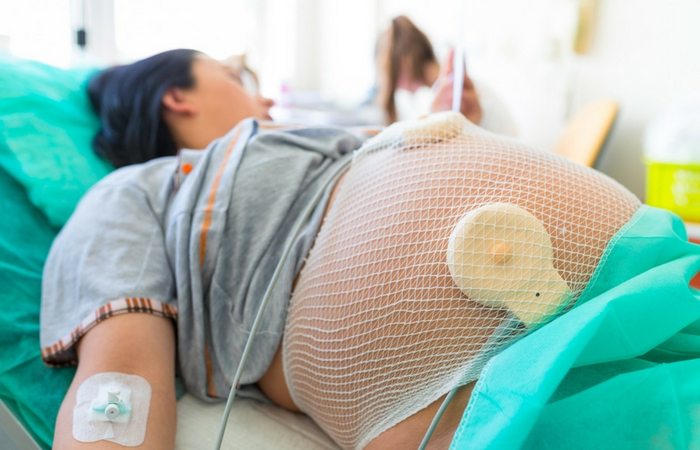 Our first stop was a tiny room with curtain walls. I was hooked up to monitors to track your heart rates and the nurse left to get equipment to do a sonogram. Behind the curtain on the left, we could hear a young Mom-to-be groaning from intense contractions. Her groaning cemented my decision to get the epidural. Thankfully, I couldn't feel anything but excitement yet. So many thoughts raced through my head. Will someone please get that woman an epidural? Why is it so hot in here? Can this room get any smaller? The sonogram looked good. Finally, it was show time.
I was wheeled into a labor and delivery room. The anesthesiologist prepared me for the epidural and asked if I was in a lot of pain. Not yet! The plan was to stay in my current state of birthing bliss before I could experience any real pain. Eighteen hours later, snacking on nothing but popsicles and ice chips, it was time to push. My lower left abdomen felt like it was on fire. I told the new nurse to crank up the epidural. She chuckled as she reminded me that I was tapped out. No more pushing the magic button. She warned me about the bright lights in the OR as she wheeled me through the narrow hallway. She was not kidding! Tan while you birth, anyone?
After thirty minutes of pushing and a large amount of blood loss, you made your debut. Liam was first. You gave me your signature pout and began to cry. Clara arrived eight minutes later. The doctor said something about a cleft. You were just perfect to me with your cute button nose and lips like a tiny, pink bow. It felt as if the four of us would live in those first moments together forever. Tears streamed down my face as I watched your Dad hold and kiss each of you. I fell more in love with him and you.
A whirlwind of activity surrounded me as the doctor stitched me up. Two NICU nurses bombarded me with questions as your Dad tried to keep up with all the tests and procedures. This wasn't exactly what I envisioned when I wrote my birth plan. I was finally wheeled into a recovery suite. The lactation consultant helped me master the football hold. The three of us were in tandem feeding bliss, until milk began flowing out of Clara's nose. I called a nurse over. This isn't supposed to happen, is it? She explained more about your cleft. You would need a special feeder and surgery to repair it. This wasn't supposed to be your story. The lactation consultant helped me express colostrum to feed both of you. I felt like a failure as a Mom and it was only my first day on the job.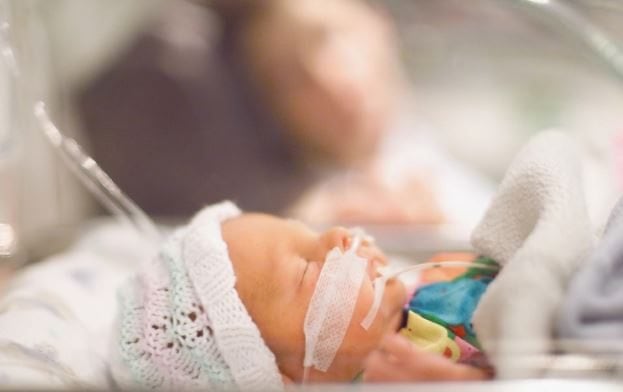 The colostrum wasn't enough. Both of you had to be observed in the nursery for low blood sugar. I ended up alone with nothing to eat and no babies to snuggle. Your Dad followed you to get more information. I didn't even get a chance to see what color your eyes were. Your Dad finally returned with a NICU nurse. Clara was on her way back from the nursery, but Liam needed to be monitored. I held your tiny, beet colored body to my chest. You looked up at me with blue eyes just like mine. I didn't know what else to say or do, so I made your name into a little song. Another NICU nurse returned with Liam. There had been a mistake. You were the one they needed to monitor. I could come visit you later after getting some rest. How could I rest without my baby girl?
The night nurse held my hand as I sobbed. She scrambled to find a turkey sandwich for me when I told her I was starving. She told me I could visit Clara in the NICU if I could get up to use the restroom. A piece of cake. I steadied myself on the edge of the bed. The nurse wasn't sure my epidural had worn off enough. I assured her I was just fine. I stood up and peered over at the bathroom door. I woke up a few minutes later on the cold, hard hospital floor. The cold floor felt good. I looked up to see Liam sleeping peacefully in his bassinet. A nurse I didn't recognize softly urged me to stay on the floor. She gently wiped my face with a cool washcloth. I decided to try to get into a wheelchair. I woke up sitting on the floor again.This time, there were more nurses and a doctor. I watched a nurse wheel Liam's bassinet to the nursery. I wanted to tell her not to take my baby, but I knew neither of us was in any condition to care for you. I was terrified of leaving you. I prayed and begged God not to take me from you yet.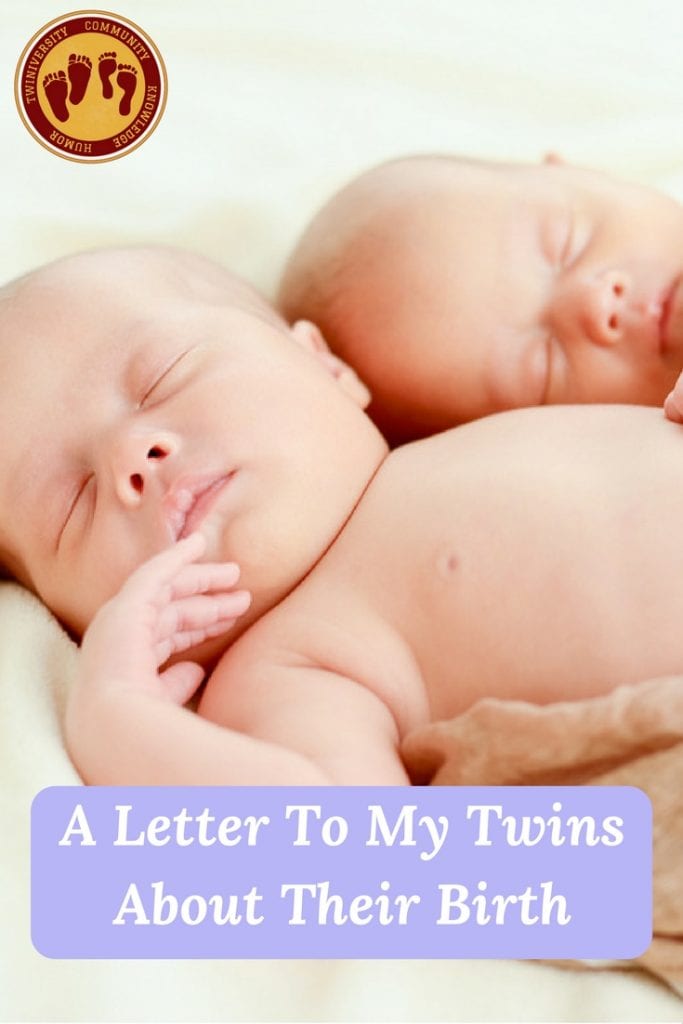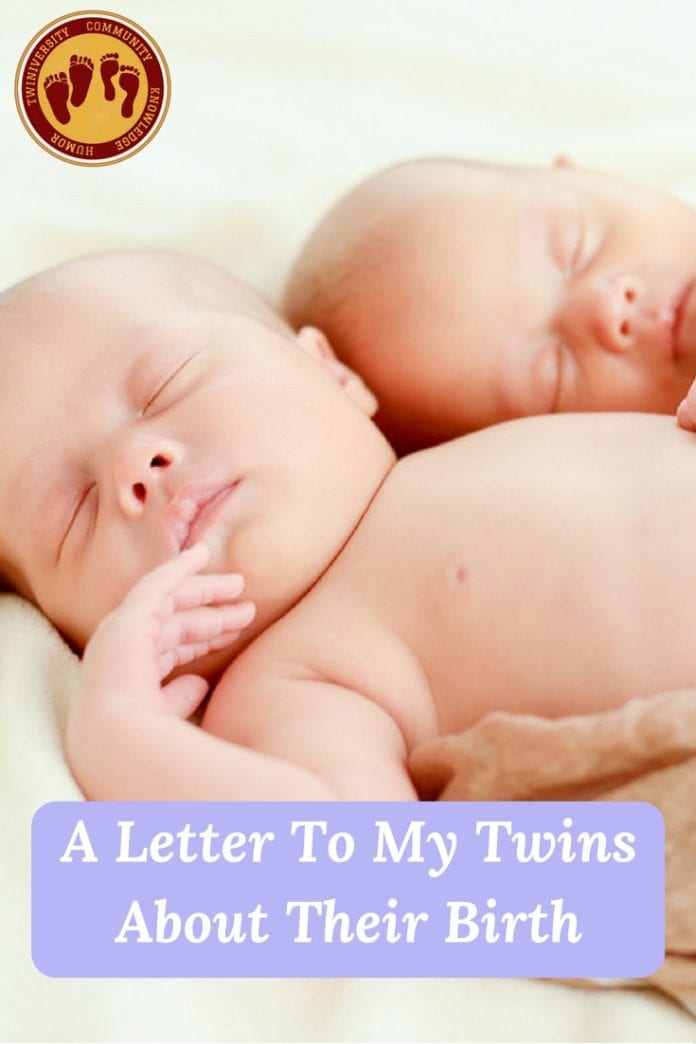 After a few minutes of rest, I decided to try again. I woke up on a large blanket and watched as several male nurses used the blanket to lift me back onto the bed. I was certain I had made it this time. A doctor stood over me as the night nurse hooked up an IV. I was asked to sign a consent for a blood transfusion.
Later that night I felt good enough to visit Clara. I fought back tears as I saw your feeding tube and the reality of the long road ahead began to sink in. I told you to be brave. I promised you I would be brave, too. When life gives you lemons, you're supposed to make lemonade. What if you feel like life gives you something worse than lemons? You make something resembling lemonade. Feeding Clara with the special feeder and finding a way to visit her in the NICU every day was not easy, but I found a way. We reminded ourselves of all those times we longed for perfect, beautiful babies like you. You were finally here!
Melissa Titus taught Kindergarten and 2nd grade in the public school system for ten years. She is taking a break from the education field to begin her new adventure as a SAHM to her boy/girl twins due any time now. When she's not spending time with her husband or preparing for the twin's arrival, she loves to write, bake using her great grandmother's recipes, support others still in the midst of infertility, and explore the great outdoors while attempting to photograph it. You can follow her on Instagram, Twitter,
and Pinterest.
---
Related Articles
---
The rate of twin births has risen 79 percent over the last three decades, and continues to increase. A mom of fraternal twins and a national guru on having two, Natalie Diaz launched Twiniversity, a supportive website with advice from the twin-trenches.
What to Do When You're Having Two is the definitive how-to guide to parenting twins, covering how to make a Birth Plan checklist, sticking to one sleep schedule, managing double-duty breastfeeding, stocking up on all the necessary gear, building one-on-one relationships with each child, and more.
Accessible and informative, What to Do When You're Having Two is the must-have manual for all parents of twins.
---
Whether you're a twin parent in the big city surrounded by scores of resources, or a triplet parent out in the country with no one around for miles — our multiples parenting forums are for YOU! Sign up for FREE and connect with people who are just like you — parents of multiples looking for advice, parenting tips, or even just people to chat with who will understand what you're going through. Our forums are open to people all over the world and we offer scads of specialty rooms to find others who are going through the exact same thing as you. Check it out today!
---
Twiniversity is the #1 source for parents of multiples and we are growing faster every day!
Find us all over the web:
Or contact us by email at community@twiniversity.com