Last updated on September 30th, 2021 at 10:09 am
Hey gang, listen up! We've got a great article on getting your kids back into a healthy sleep routine for back to school.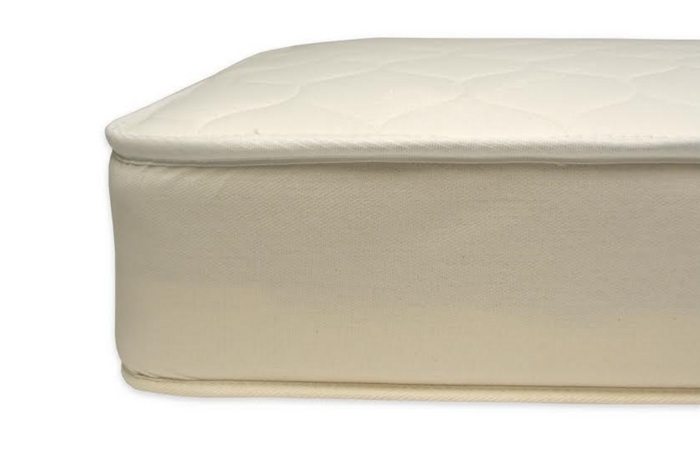 The Naturepedic 2 in 1 Organic Cotton Ultra Mattress – available in twin, twin XL, and full size – is highly versatile, combining waterproof and quilted sides for an ideal children's mattress. Use the waterproof side when they first come out of the crib and while they're training (the waterproof side also functions as a dust-mite barrier!) When your twinnies get older, flip the mattresses over for a more luxurious comfortable feel.
The top side is made with organic cotton fabric with an easy-to-clean 100% polyethylene waterproof surface, which is great for training toddlers and bed wetters. This provides the ultimate non-toxic and stain resistant waterproof mattress cover that also functions as a dust mite/bed bug barrier. The bottom side features a luxuriously quilted organic cotton fabric for a more mature mattress feel as your kids get older.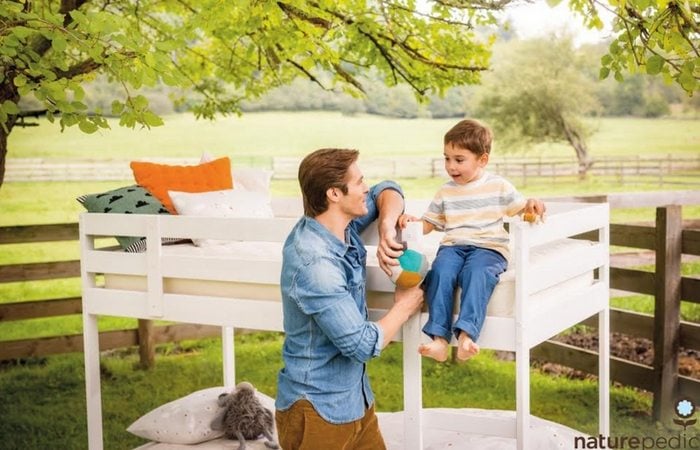 The finished mattress is certified organic to ensure that all components meet a healthy non-toxic standard. Certified by OTCO to the Global Organic Textile Standard (GOTS). All Naturepedic products are tested for chemical emissions and certified according to GREENGUARD® Gold certification standards. Click here to learn more about this fantastic mattress!
---
Back to School Sleep Routines
We all know that sleep is very important, especially for children who are going to school. Getting back into the swing of things when the school year begins can be difficult for some children, especially if your kids have finally mastered the fine art of "sleeping in" during summer break. For those of us who have kids like this, a routine of getting up and out the door for school in the morning with minimal issues can be tricky, especially the first week back.
Here are some simple routines to help the transition go smoothly:
• A week prior to school beginning, start putting your kids to bed earlier and waking them up earlier. Start off slowly, making them go to bed about 15 minutes earlier than they did the night before and wake them up 15 minutes earlier. Gradually move the time until it's at the ideal spot for the school year, based on your kids' ages.
• Get back into a bedtime routine before school starts. In our house we have a basic before bedtime routine of brushing teeth, laying out the next day's clothes, and reading for 10-20 minutes in bed before lights out. Getting your kids back into a routine a week before school starts will make the transition to school starting a lot smoother.
• Set a consistent bedtime and stick to it during the school year. I find that my kids strive for consistency. They know what to expect and are better behaved and easier to awaken in the morning when the routine is followed.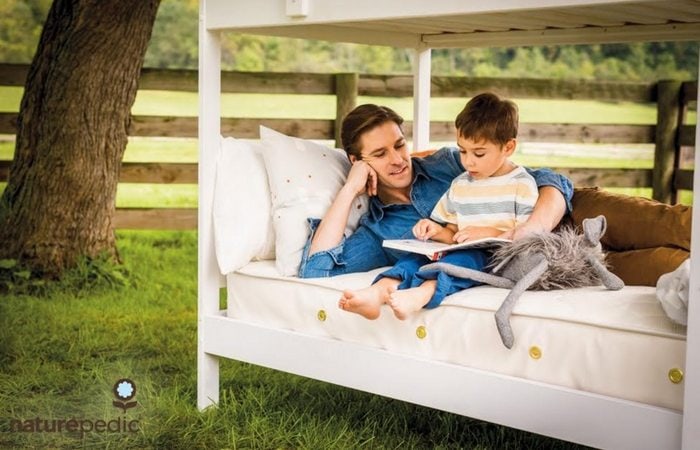 • Cut out screen time prior to bedtime. Having a television blaring or bright lights on will not allow your child to get a good night's sleep. Cutting out any screen time at least an hour before bedtime will let your kids fall asleep faster and stay asleep.
• Set the scene for sleep. If you find that light from outside the window is keeping your kids up there are great black-out shades that can be used. If noise from other rooms or outside of the house keeps them up, a white noise machine might help as well. The temperature of the room is also important. If your child is always hot, a fan can help out a lot and can also double as a noise machine.
• Limit stimulation, caffeine, and sugar prior to bedtime. This will help calm everyone down for the bedtime process. Reading with your child in a calm atmosphere can help settle them down as well as provide for some nice family time.
• Talk to your kids about the importance of sleep. When my kids don't sleep enough it shows. They are very grumpy and moody, which doesn't make for a good school day. I try to point it out to my kids when they are acting grumpy because they didn't get enough sleep the night before.
• Mom and dad should also start going to bed earlier. You guys need a good night's sleep too!
Making sure that your kids get a good night's sleep is just one of the key factors they need to succeed in school. A good routine for them (as well as for you) can make a huge difference in whether or not your adjustment back into the school schedule is a success.
---
[gravityform id="271″ title="true" description="true"]