Leaking? Missing parts? Too big? Too small? Too heavy? Broken seal? Stuck valve? Missing straw? These are all issues when it comes to water bottles. But what can we do? Our kids need to stay hydrated especially during the warmer weather, so how do we find the best water bottles? The Twiniversity team has tested dozens of water bottles and we've come up with the best water bottles for kids that you should pick up today.
The Kid Kanteen Kid Classic Sport 12oz is made of durable stainless steel. It has a leak resistant cap which keeps your water/beverages inside while the soft silicone spout doesn't hurt your kiddo's teeth. The best part about many of Klean Kanteen products is that you can swap the top out with others as they grow or if they get worn out, allowing one water bottle to last many years.
This 16oz stainless steel water bottle is BPA, phthalate, and lead free allowing it to maintain it's temperature for a LONG time. Featuring assorted Tokidoki characters, your kids will LOVE having this in their backpack and lunch box and will be showing it off as much as possible. The one downside is that they are pricy and hand wash only, but we've been using them for months (and yes, hand washing them) and they look as good as new.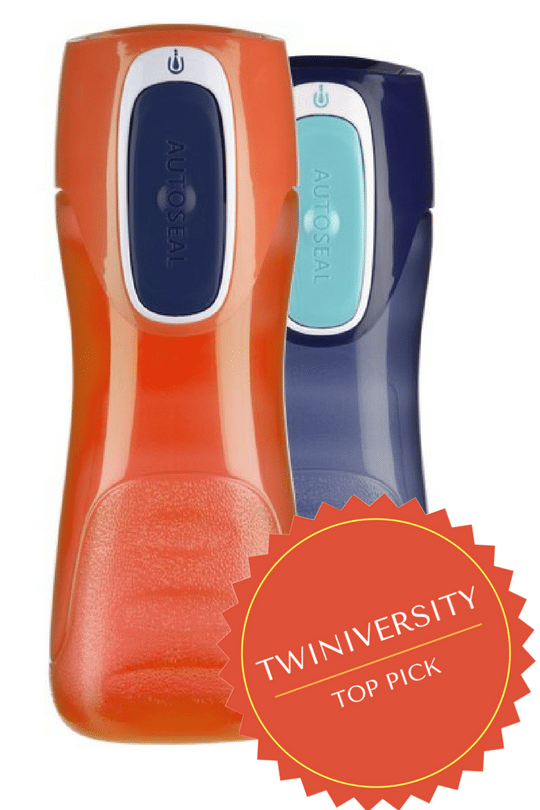 TWINIVERSITY TOP PICK
14oz BPA free plastic bottle, it's autoseal will stop every single leak! The kids just press down on the button which releases the water valve. This is PERFECT for taking some water to bed. Even if they lay the water bottle next to them, it will stay dry all night. The shape also makes it very easy for tiny hands to hold. Top rack dishwasher safe.
This 12oz bottle was created with your kiddies in mind. This straw water bottle is every easy for kids to use and is small enough to fit in pretty much any lunchbox. All parts are easy to remove and wash and you can even buy replacement straws if they should get lost (although in a jam, we used a large Starbucks straw cut to fit. This is just our #parenthack and not recommended by the manufacture of course.) Your kids drink the water by not only pulling the water from the straw, but from "biting" the straw top to release their beverage. All parts are dishwasher safe.
You'll be pleasantly surprised by how cold your water/beverage stays in this sweet little FUNtainer! Hey, it's made by Thermos after all! These 12oz cups have an amazing variety of licenses like Paw Patrol, Barbie, Hello Kitty, Finding Dori and what feels like a thousand more. Your kids will love seeing their favorite characters on these durable stainless steel cups which can take a beating and still look great. A flip top lid hides a straw inside to keep the silicone straw clean. It even has a flip up loop that will help tiny fingers hold it and you can even attach it to a backpack. And yes, it's dishwasher safe.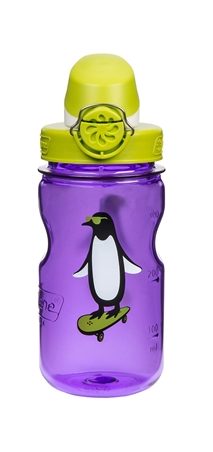 If you want to skip the straw all together, take a look at the Nalgene Kids 12oz cup. It has the same features as their popular grown up version with one handed opening, leak proof design and it odor resistant too. It's also carabinieri friendly making it great for attaching it to the outside of backpacks or attaching it to lunch boxes so it never gets lost.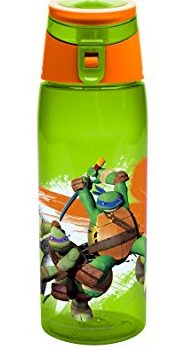 If you are looking for a larger bottle, this is it! 25oz of break proof BPA plastic, this bottle is great for the tween crowd. This locking lid opens to a large drinking spout which might be a problem for smaller kids, but perfect for those super thirsty kiddos. Holds enough water to hydrate you through a whole sports even and don't be surprised, if you find yourself picking up one for you too.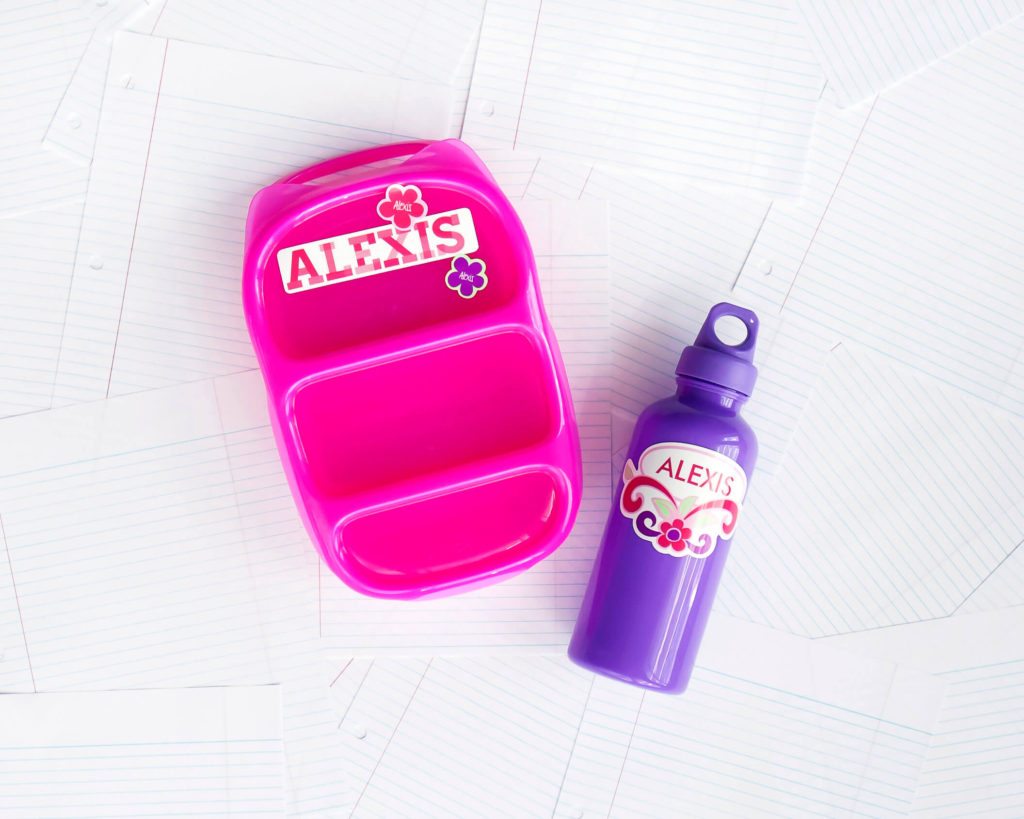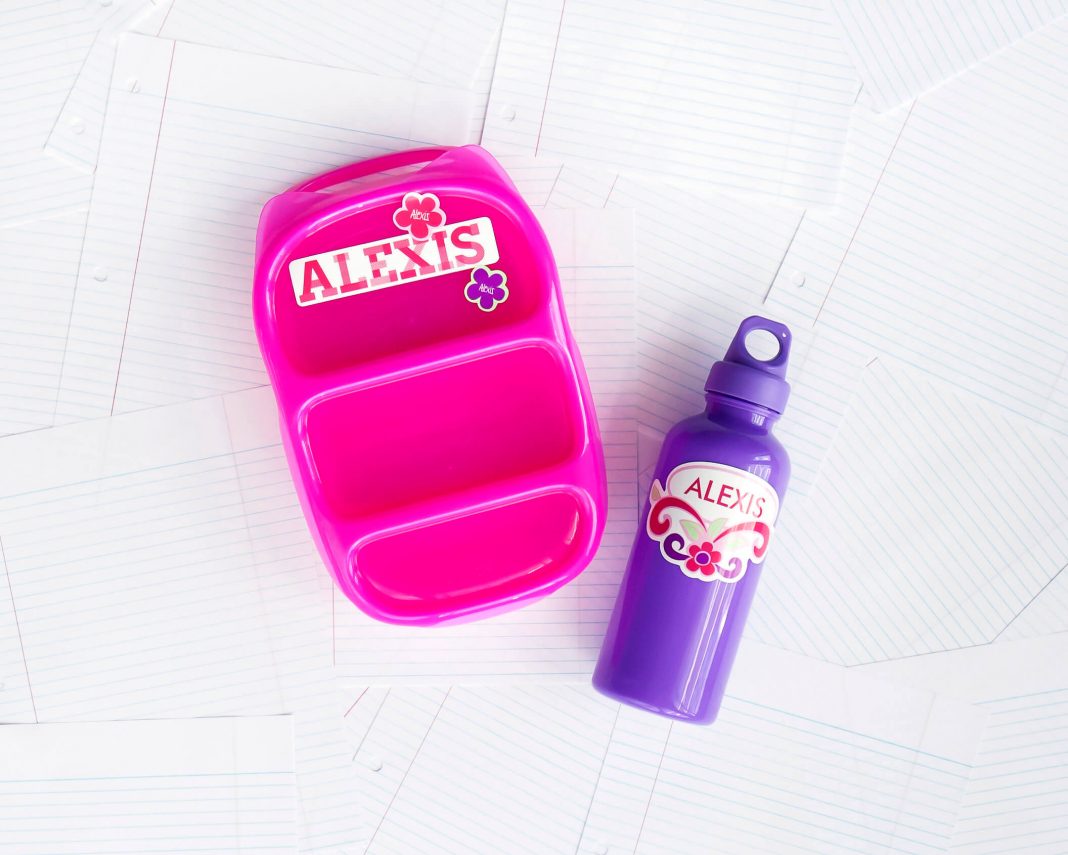 BONUS TIPS!
No matter which cup you choose, since there are at least two in your home, consider purchasing some labels! That way even if you have the SAME cup, each kid knows which one is theirs. They are also great since they provide ID for your bottles when they get left around school extra labels. (The ones we linked you to are dishwasher safe too!)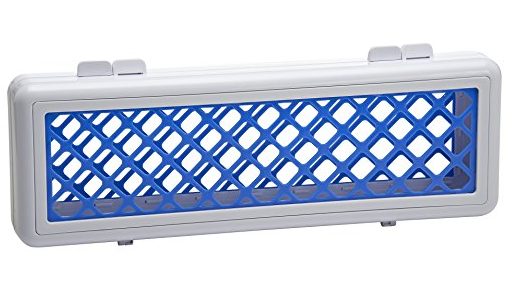 If you've kept the dishwasher baskets from when the littles were….well, littles, then use them to hold all the accessories that are alongside your water bottles. Tops, sleeves, clips, rings, straws and the like, can all be contained in a dishwasher basket so they don't get tossed around the washer.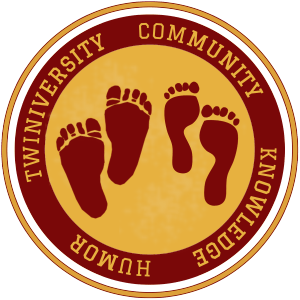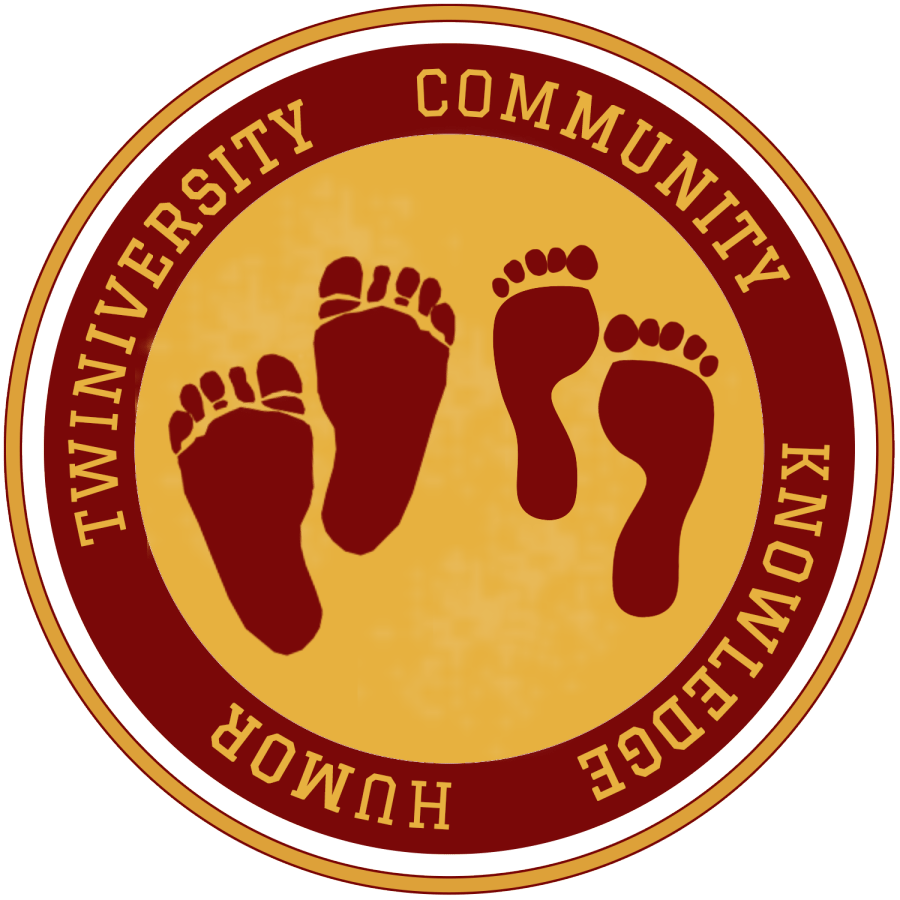 This post contains affiliate links. Thanks for supporting Twiniversity!
---

Expecting twins? START HERE! Check out our ultimate list of the most important articles for expecting twins and managing your newborns!
---
The rate of twin births has risen 79 percent over the last three decades, and continues to increase. A mom of fraternal twins and a national guru on having two, Natalie Diaz launched Twiniversity, a supportive website with advice from the twin-trenches.
What to Do When You're Having Two is the definitive how-to guide to parenting twins, covering how to make a Birth Plan checklist, sticking to one sleep schedule, managing double-duty breastfeeding, stocking up on all the necessary gear, building one-on-one relationships with each child, and more.
Accessible and informative, What to Do When You're Having Two is the must-have manual for all parents of twins.
---
Whether you're a twin parent in the big city surrounded by scores of resources, or a triplet parent out in the country with no one around for miles — our multiples parenting forums are for YOU! Sign up for FREE and connect with people who are just like you — parents of multiples looking for advice, parenting tips, or even just people to chat with who will understand what you're going through. Our forums are open to people all over the world and we offer scads of specialty rooms to find others who are going through the exact same thing as you. Check it out today!
---

Twiniversity is the #1 source for parents of multiples and we are growing faster every day!
Find us all over the web: