Expecting moms and dads, listen up! Twiniversity is now offering a 60-minute twins post-delivery strategy session on a video call with Lauren Oak, Twin Expert and Certified Postpartum Doula (and mom of twins!), to create a customized game plan for you and your twins when they come home.
Lauren will help you with whatever is most on your mind: feedings, scheduling, partner issues, postpartum challenges, whatever will be most beneficial to you! The ideal time for this call is the week your twins arrive home from the hospital.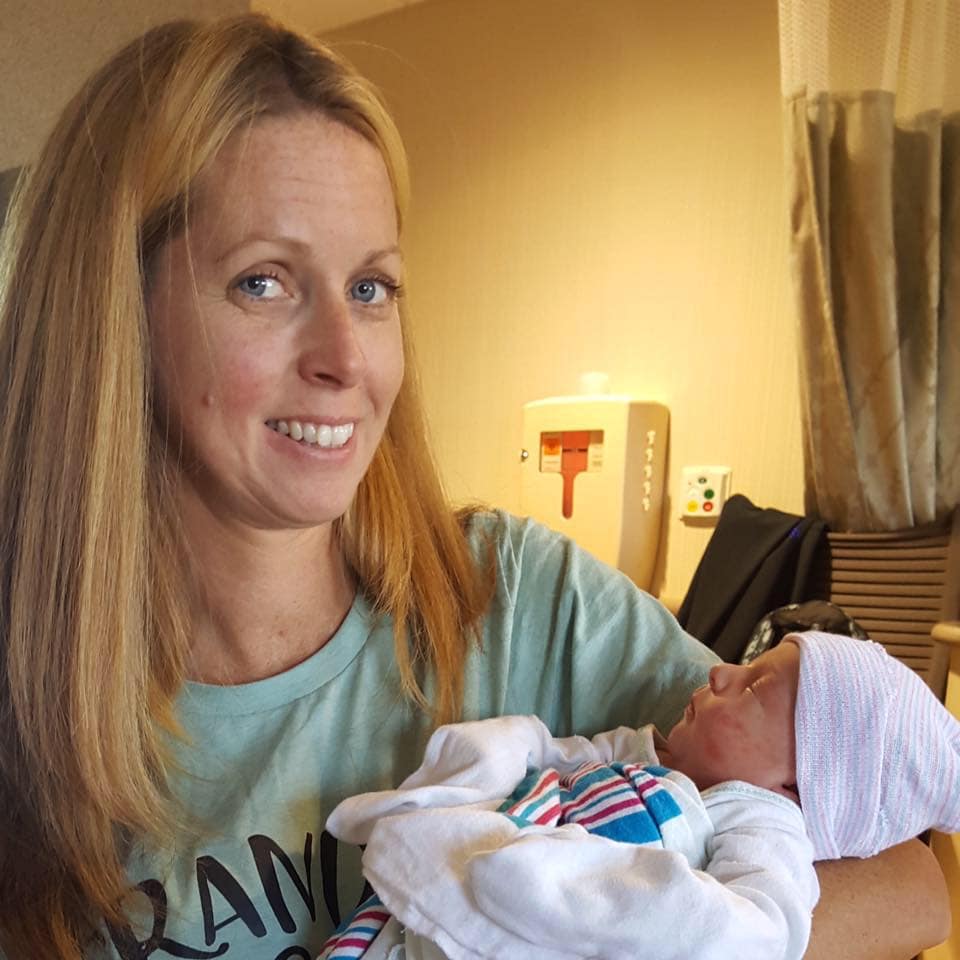 Lauren Oak is one of the premier twin expert Postpartum Doulas in the United States. Lauren has been working with and for Twiniversity since 2012. Lauren has brought expertise and peace of mind to dozens of twin families around the globe.
Lauren brings a unique attribute to the table; not only is she a twin expert doula, but she's also a twin mom herself. A twin mom plus two more kids actually!
Lauren is based right outside of New York City and has been supporting families both in and outside of the major metropolitan area. Lauren has worked with twin families with both 24-hour shifts right after delivery, as well as more specific support items, like scheduling the first week with family upon their return home from the hospital.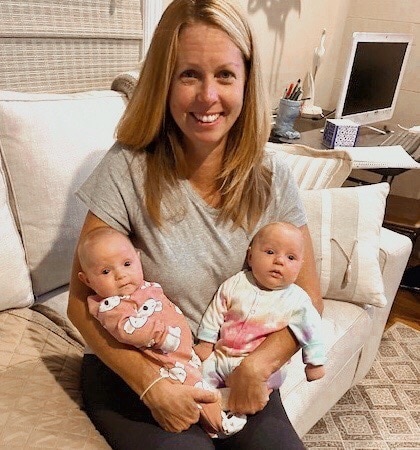 Here's what twin parents are saying about Lauren…
Thank you Lauren, we had a wonderful time talking to you. What you do is a great help to new twin parents! We reached out to a couple doulas we found in the area and are in the process of setting up some interviews. We will also reach out to the one that you just sent us! Thanks again and we will be reaching back out to you for future needs, I'm sure!

Erin and Mike, twins strategy session clients
---
Lauren Oak is incredible and one of the best decisions we made after having our babies. She helped us immensely with our newborn twin baby girls. We were first time parents and Lauren was such a knowledgable, easy to get along with presence in our family when we needed it most! She helped with breastfeeding and healthy sleep schedules. We hired her in a pinch when the girls were older and she even helped greatly in the toddler phase. She has a very calming presence and kids just melt around her. She's the "baby whisperer" and my go-to when I need any family advice. My whole family adores Lauren! Hire her as your postpartum doula now. You won't regret it!

Kristin W., twin mom and Lauren's former client
---
From the first time we interviewed Lauren we knew that her calming presence would help balance our first time parent vibes. When she met us at our apartment, straight from the hospital, she took such great care and taught us everything we needed to know. She was always there to listen to me all through the night and help navigate my stress and concerns. Lauren still is today, even though our girls are over seven months old, a friend to call. We miss Lauren and she is definitely part of the family. We can't imagine going through this twin journey without her by our side!

Ashley L., twin mom and Lauren's former client
I spoke with Lauren over Zoom the first week after my twin girls were born and it was extremely helpful! She is so down-to-earth and helped me make a game plan for my new life with twins. I also scheduled a follow-up strategy session at 8 weeks to discuss naptime, bedtime, and feeding schedules. Being a new mom is stressful!—Lauren helped to ease my concerns and provided me with so much useful information and tools to be my best!

Jill V., twin mom and Lauren's former client
As a grandmother, I'm so happy my daughter, Jill, has a resource like Lauren. She is honest and extremely knowledgeable on all things twins!

Cynthia W., grandma to twins
---
Lauren will be able to help you with the following issues:
Scheduling your twins
Postpartum recovery
Bottle feeding, pumping, and breastfeeding
Creating an equal division of labor between you and your partner
Strategizing how to manage overnights
During your session, you and Lauren will discuss:
Setting up realistic goals to get through the day and week
What is typical newborn behavior to expect for sleeping and eating
Breastfeeding support; how to get tandem feeding started, if desired, or how to pump and build up supply.
Basic baby care
Setting up a schedule
Whatever else is on your mind!
Lauren is available for hire beyond this 60-minute session. If you enjoy working with Lauren and want to book future dates, Lauren can set that up for you easily! Lauren Oak can be reached at laurenoakdoulaservices@gmail.com.