Last updated on July 8th, 2023 at 05:54 pm
I struggled to breastfeed my twins and exclusively pumped for over 3 months. It was a challenging experience that taught me a lot about myself. I'm sharing my story because I know how meaningful it is to be able to breastfeed your baby, and letting go of nursing is difficult. This isn't a commentary on the merits of breastfeeding, but it is a slice of truth about how many women feel when facing challenges with nursing. Breast is best for baby and mom: new moms have received this message loud and clear. For those of us who have nursed babies we also know how special it can be and we know the health benefits are incredible. I once read a piece about breastfeed being the ultimate equalizer – no matter who you are, what your socioeconomic background is, or what continent you live on…breast milk is what babies need and women are built to provide it for their babies. Yes. Amazing. Sign me up. It seemed so simple.
Except in many cases breastfeeding babies can be difficult to achieve. The pressure to nurse can be debilitating especially when we're sleep deprived and hormonal. When I went into labor at 34 weeks/2 days with my twin boys, Sawyer and Grayson, I was ready for the very long, hard pregnancy to be over. Our daughter Sadie was born 6 weeks early too, so we knew what to expect with premature babies at this gestational age. We weren't strangers to the NICU experience, and we even had nurses who had also cared for our daughter 3 years ago. Getting to 34 weeks in my twin pregnancy was a huge deal because we knew that babies delivered at this age have fully developed lungs and organs and have NICU stays on average 2-3 weeks.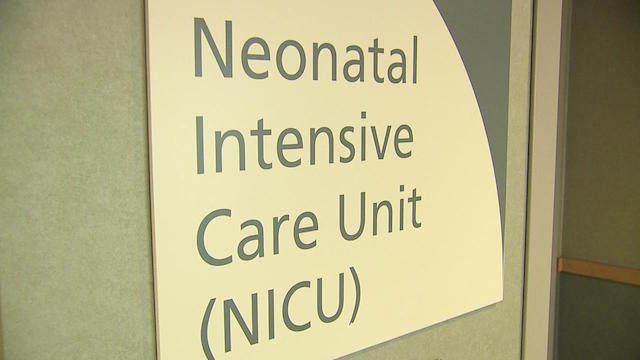 I had a very easy breastfeeding experience with my singleton daughter and I really wanted to nurse my boys. In San Francisco we have progressive and well trained lactation specialists. Through my experiences delivering babies here (and that of many friends who have shared their stories with me) I can confidently report that in the Bay Area breastfeeding support is accessible for most women. It's truly amazing. For the twins' arrival I was prepared with two different twin nursing pillows, nursing tea, nursing pads, a pump and accessories…the works. It didn't even cross my mind that I wouldn't end up successfully nursing my twins.
In the NICU the boys were perfectly healthy, and they were working on feeding before they could come home. Their main challenge was synchronizing sucking and swallowing, and that made nursing difficult. As they were small (under 5 lbs) nursing also tired them out so we had to do a delicate dance with the need to get them breast milk and their need for nourishment, which they more successfully accomplished through bottle. For over a week we also had Gavage feedings, which is a way to provide breastmilk or formula directly to your baby's stomach through a tube placed through your baby's nose. They were unable to take full meals at the breast though, tried and tried we did. We had a toddler at home this time around and I couldn't be at the hospital all day and evening. They were taking many meals by the bottle and my "Lactation Station" as I fondly called it, was open for business – pumping, storing, transporting…repeat. With much care and attention, we improved our nursing slightly, and the twins' weight gain was enough to be cleared to go home, where the next breastfeeding chapter started.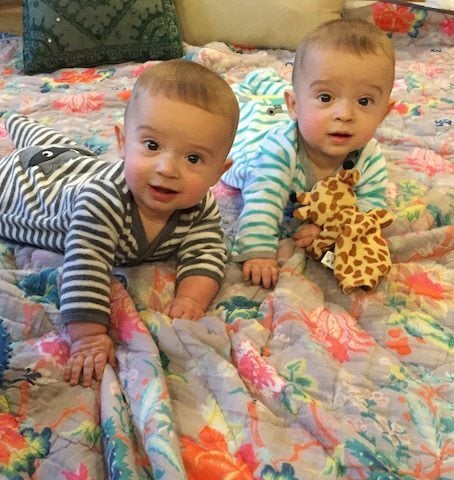 As parents of multiples know, twin infants means little sleep for mom and dad. Yes, yes, I know, singleton infants don't sleep for long either…but with multiples you get even less sleep, and it hurts. Long-term sleep deprivation is a harsh and unrelenting reality and it became our routine to nurse, then top off with a bottle feed, then pump after each feeding. Around the clock – on repeat – twilight zone – salty tears…if you're a parent of multiples you get it, you've been there. At my peak I was pumping about 20 oz of breast milk a day which shakes down to be about a pint glass of pumped milk per baby, every day. It was exhausting…and just when I thought I was getting the hang of it my twins became COLICKY. I won't go into the whole colic story again; needless to say it made things much more difficult. At almost 4 months, the twins were 99% bottle fed and my body was in need of solid, replenishing sleep without pumping around the clock. Pumping isn't all that pleasant (UNDERSTATEMENT) and those months were LONG. So I made the really hard decision to stop pumping and I never got to really breastfeed my boys.
I'm thankful that I got a lot of encouragement from my husband, family, and friends, about being OK to let nursing go. I knew I did my best. I tried so hard to make nursing work, and I gave every ounce of energy I had to get our boys the liquid gold they needed. When I transitioned them fully to formula it was a sad day for me, but over the last few months I've watched my boys thrive. They are nice and chunky and are developing beautifully. I've seen my friends struggle with breastfeeding and they have tortured themselves because they feel guilty giving formula. That's hard for me to reconcile because the most important thing I gained was that I learned my limit. It gives me pride to feed my babies and watch them grow. I loved nursing my daughter and even the limited nursing I did with my boys was so sweet. I wish all new moms the opportunity to nurse. But if it doesn't work out don't torture yourself worrying about what other people think. Feed your baby formula, watch them grow, and love yourself for doing exactly what you needed to do for your family..
---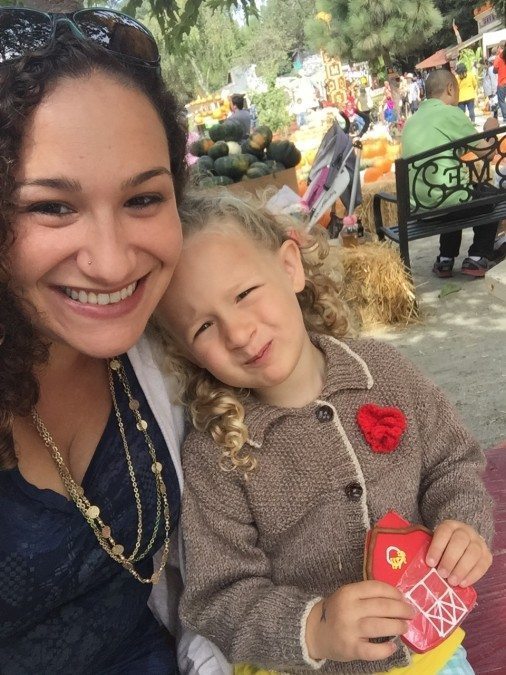 Caroline Poland lives in San Francisco and works in the nonprofit sector as a youth educator. She is a proud M.O.M. of three beautiful littles – Sadie a happy toddler, and her 5 month old twins Sawyer, and Grayson. She and her husband have an interfaith family, and love to explore and develop new traditions with their growing family
---
Related Articles
---
Are You a New Twin Parent?
Check out Natalie Diaz's book:
"What To Do When You're Having Two
The Twin Survival Guide From Pregnancy Through the First Year"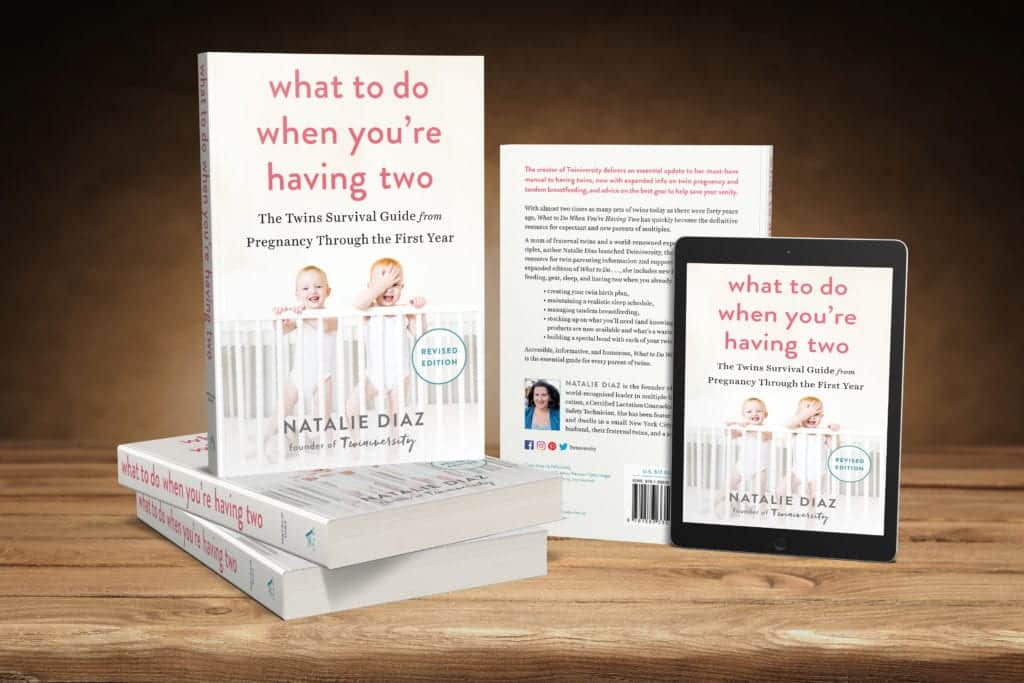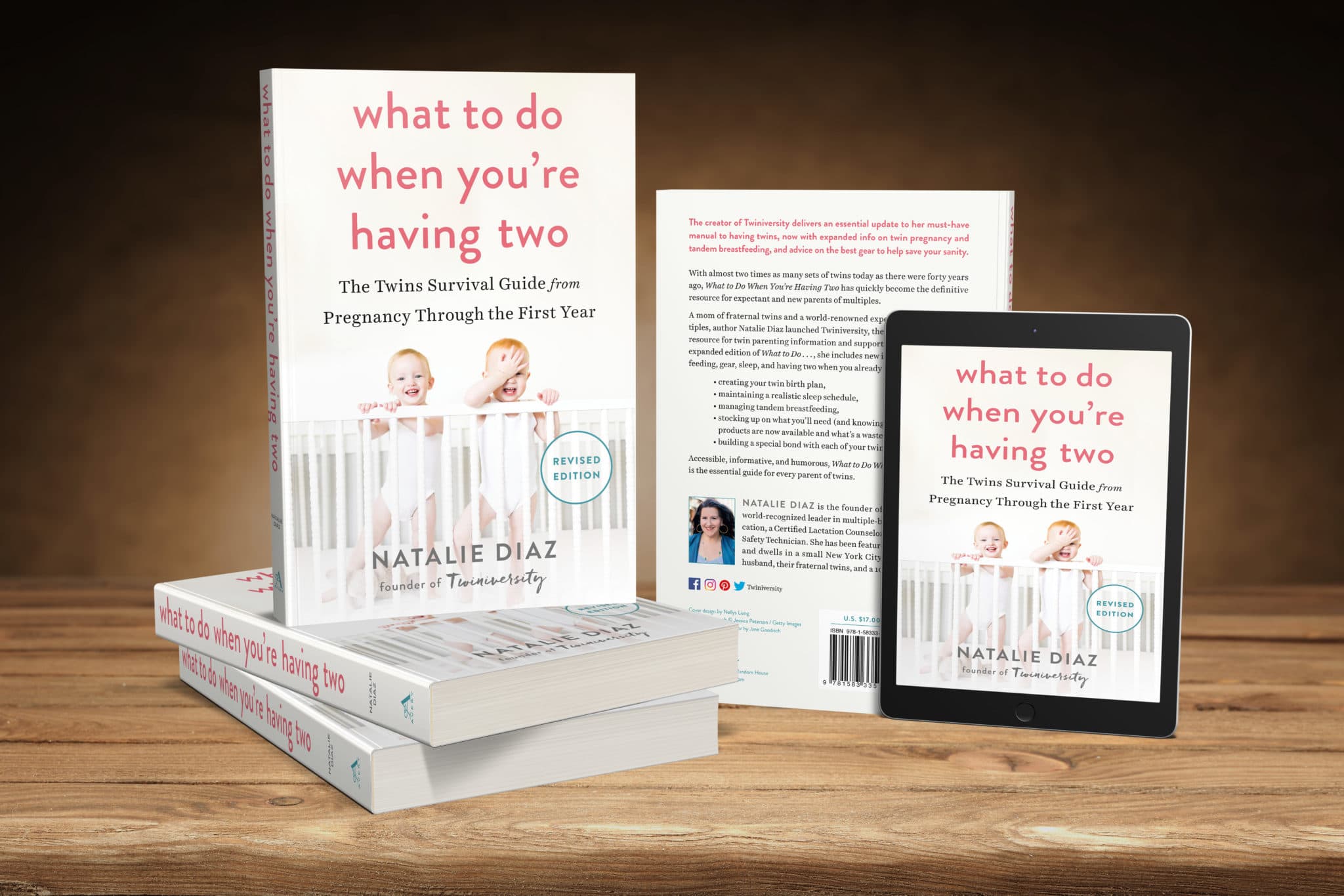 In What to Do When You're Having Two: The Twins Survival Guide from Pregnancy Through the First Year, national twins guru and founder of Twiniversity (and twin mom herself!) Natalie Diaz provides a no-holds-barred resource about life with twins, from pregnancy and birth all the way through your duo's first year of life.
Have you taken your expecting twins class yet? We offer a great class on demand so you can take it on your own schedule! There are so many video modules covering everything from your twins' baby registry to your first week at home with twins! Sign up today to get started before your twins arrive.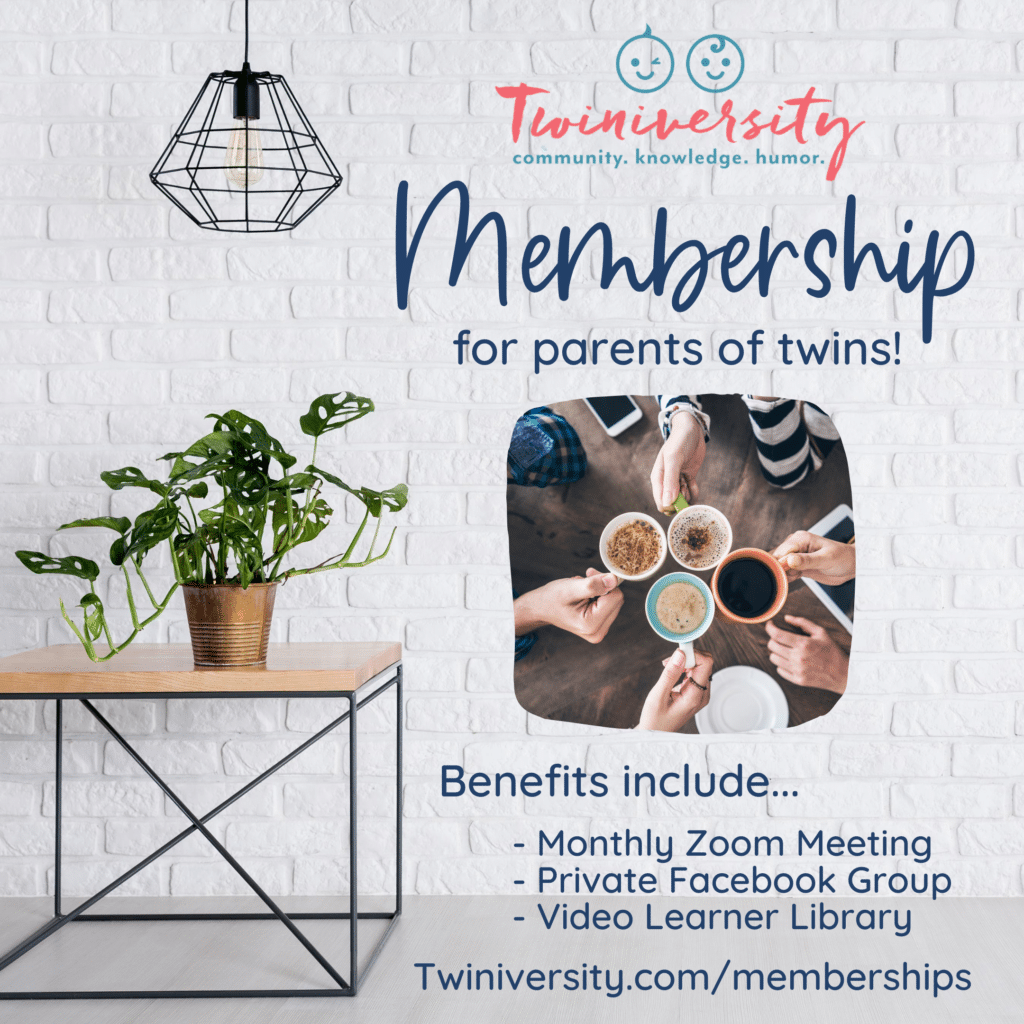 Need some twin parent friends? Get the support you need with a Twiniversity Membership. Benefits include a monthly twin parent club meeting on Zoom, access to a private Facebook group just for twin parents, and a video library of twin parenting lessons. Visit Twiniversity.com/membership to join today!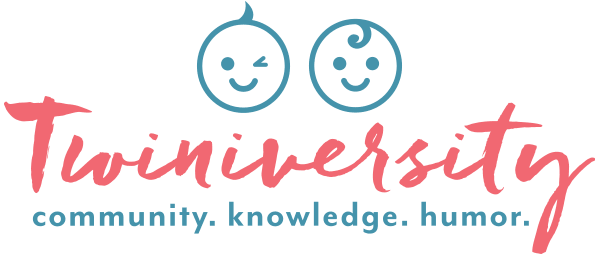 Twiniversity is the #1 source for parents of
multiples, and we are growing faster every day!
Find us all over the web:
Or contact us by email at community@twiniversity.com