Do you love wings, but hate waiting on the delivery driver on a busy weeknight night? You have to try out this amazing bucket list chicken wings recipe today!
Once upon a time, my family and I stubbed upon a small pizzeria in South Florida. As a New Yorker to say that I'm picky about my pizza is the understatements of understatements. I'm used to a thin crust cooked to perfection in a coal oven (I'm spoiled!) with the right cheese/sauce/crust ratio. So, what does this have to do with wings? Well, on the menu of this pizza place they had Coal Fired Chicken Wings. Opting out of the pizza which I was worried would disappoint me, I went for the wings and a salad.
The wings were one of the most delicious foods I have ever eaten! I'm talking five-star quality taste and texture with flavor for DAYS!
When I came back from the trip, I deemed those wings Bucket List Chicken Wings because I officially added them to my bucket list to go back before I kick the bucket. I'll admit I've been there a few dozen times over the years, and I think I have the recipe down perfectly. Thanks to my connection with Perdue Farms, I've mastered it! I've tried this recipe with other chicken wings, and honestly, my family can tell the difference. Perdue Farms is, by far, the most superior wing I've had in my life. Tender, juicy, flavorful, absolutely delish!
So, because I don't think I want to live in a world where these wings DON'T exist, I've hacked the recipe and perfected it to make it at home.
Looking for a great weeknight dinner recipe? Check out this 20-minute Chipotle Ranch Chicken Quesadillas Recipe.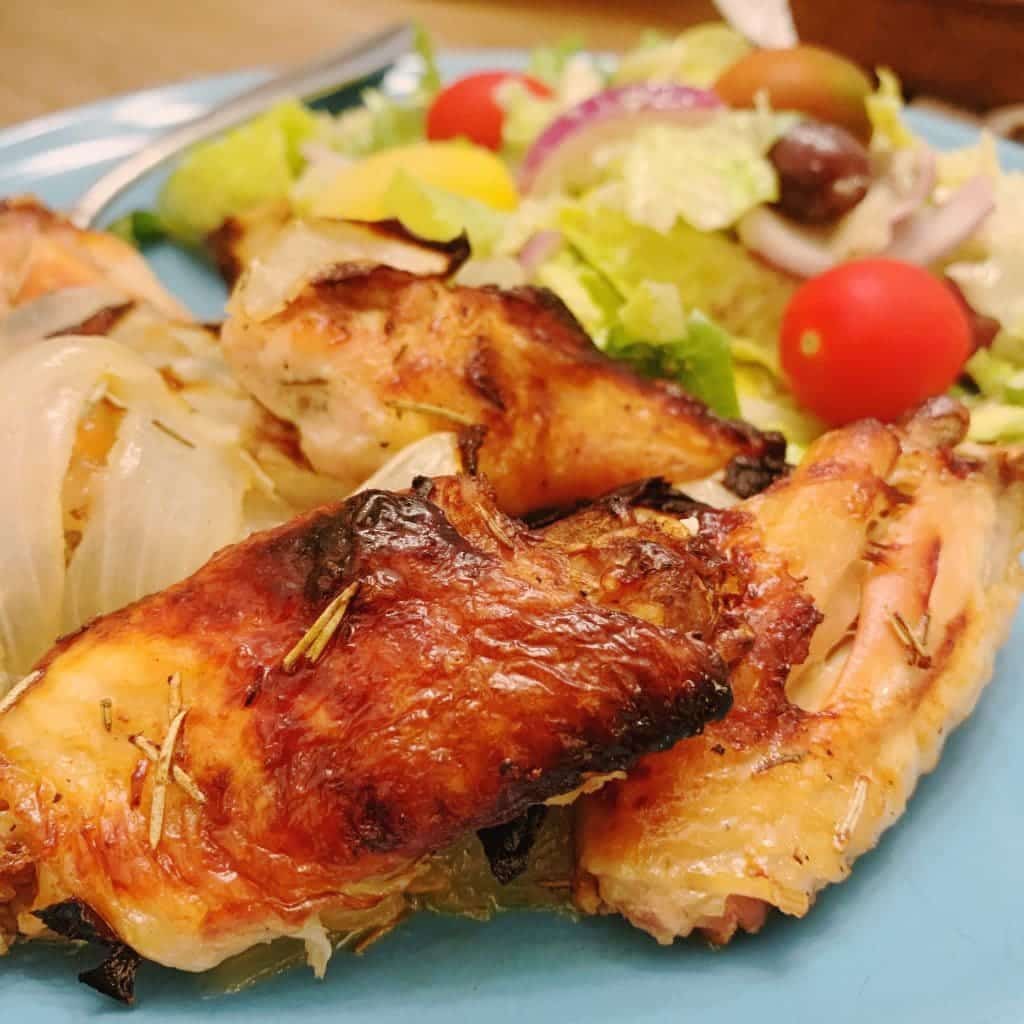 Bucket list chicken wings recipe
First, cut your wings into flats and drumsticks. They will cook so much better. I used four pounds of wings.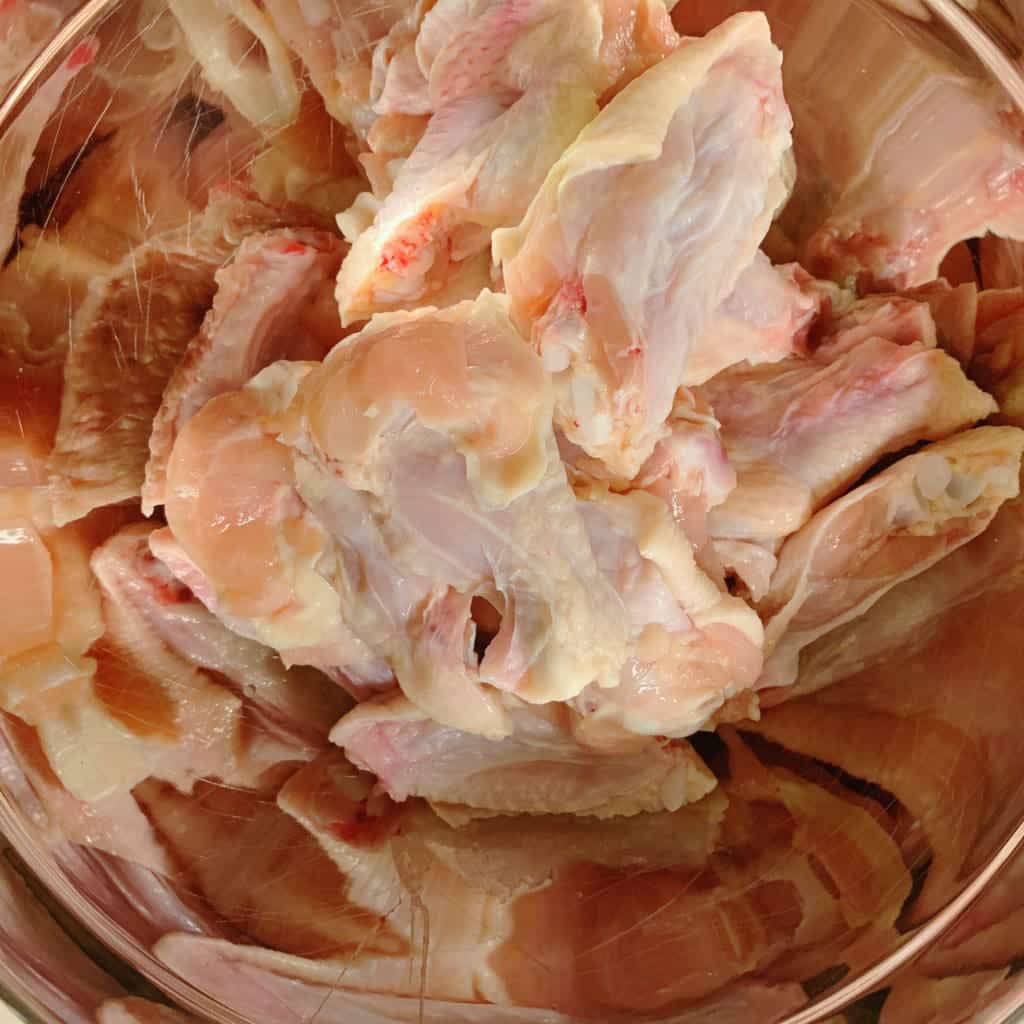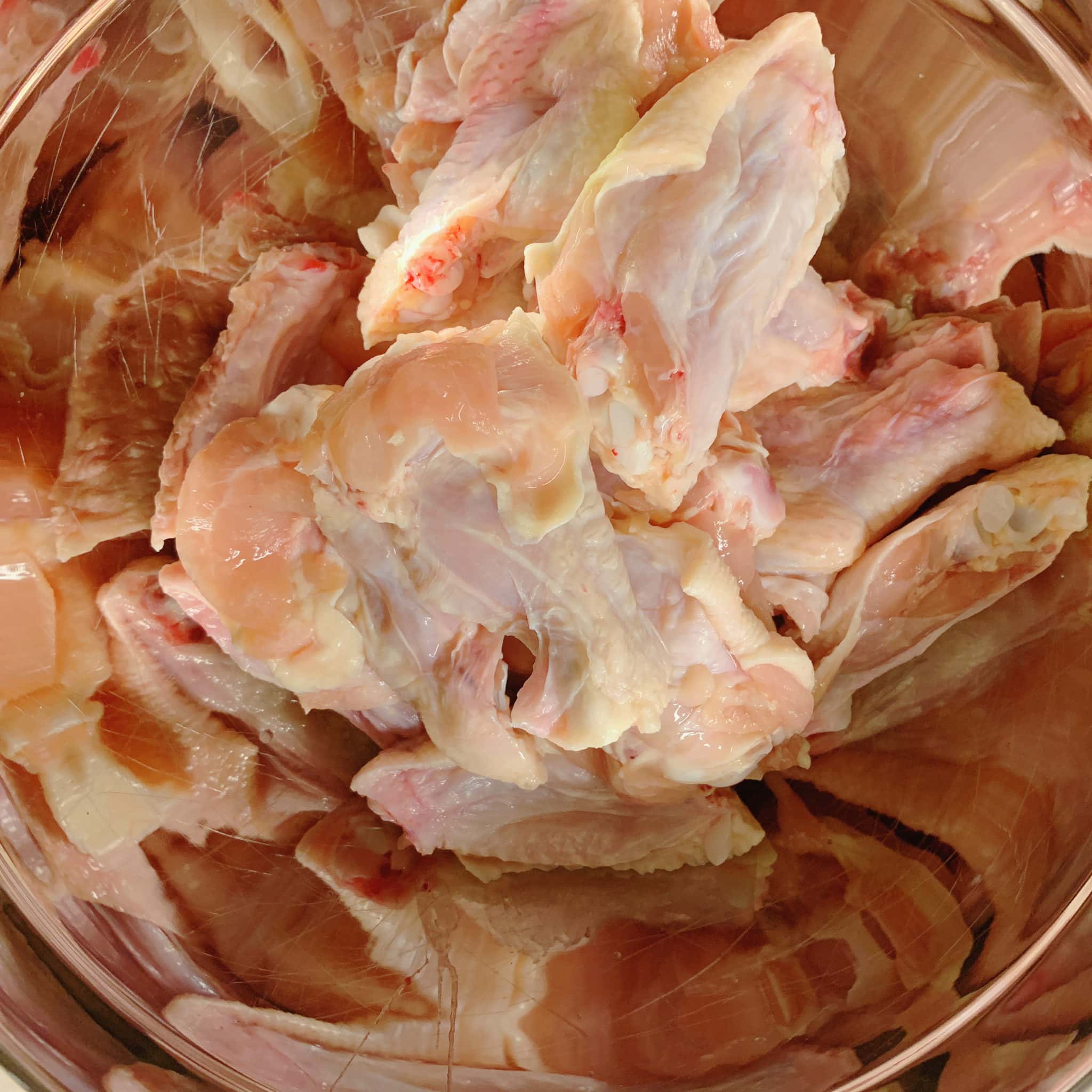 In a large bow, toss with 3 tablespoons of Rosemary.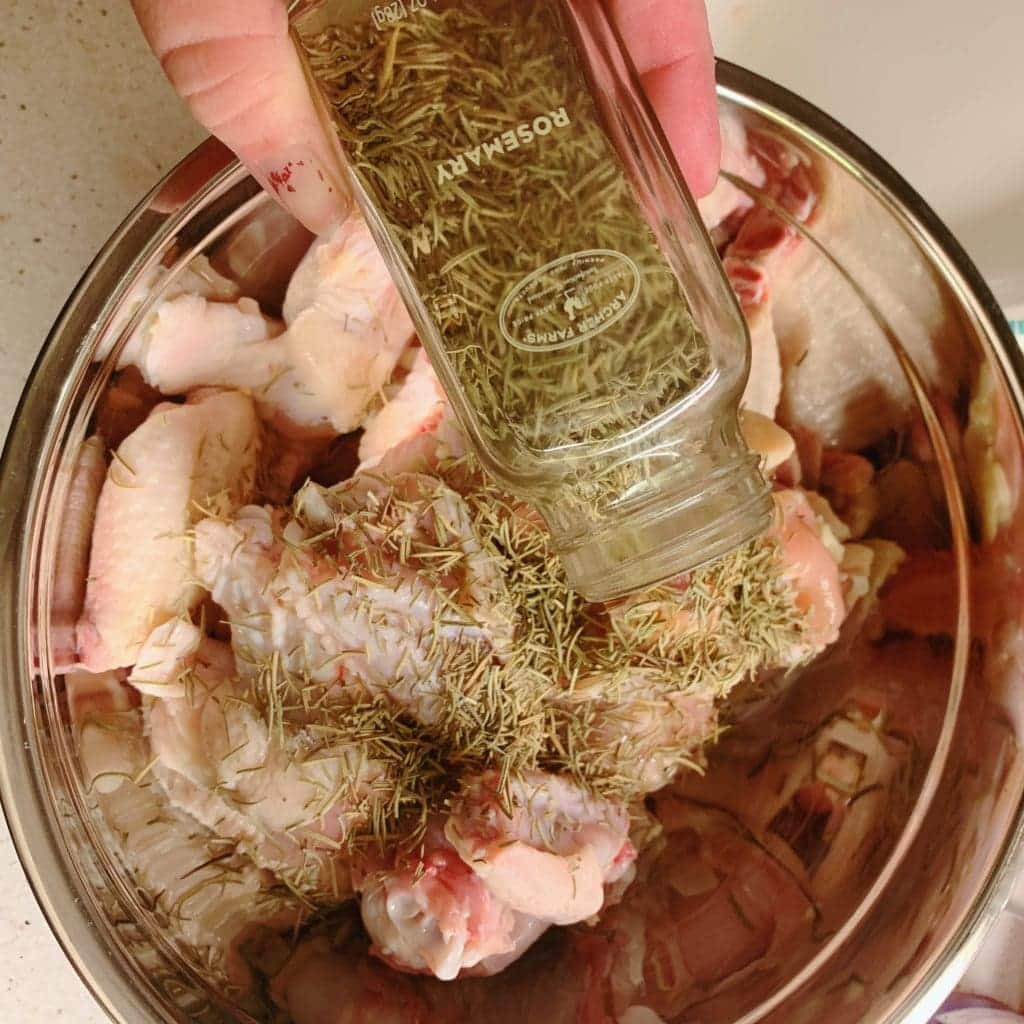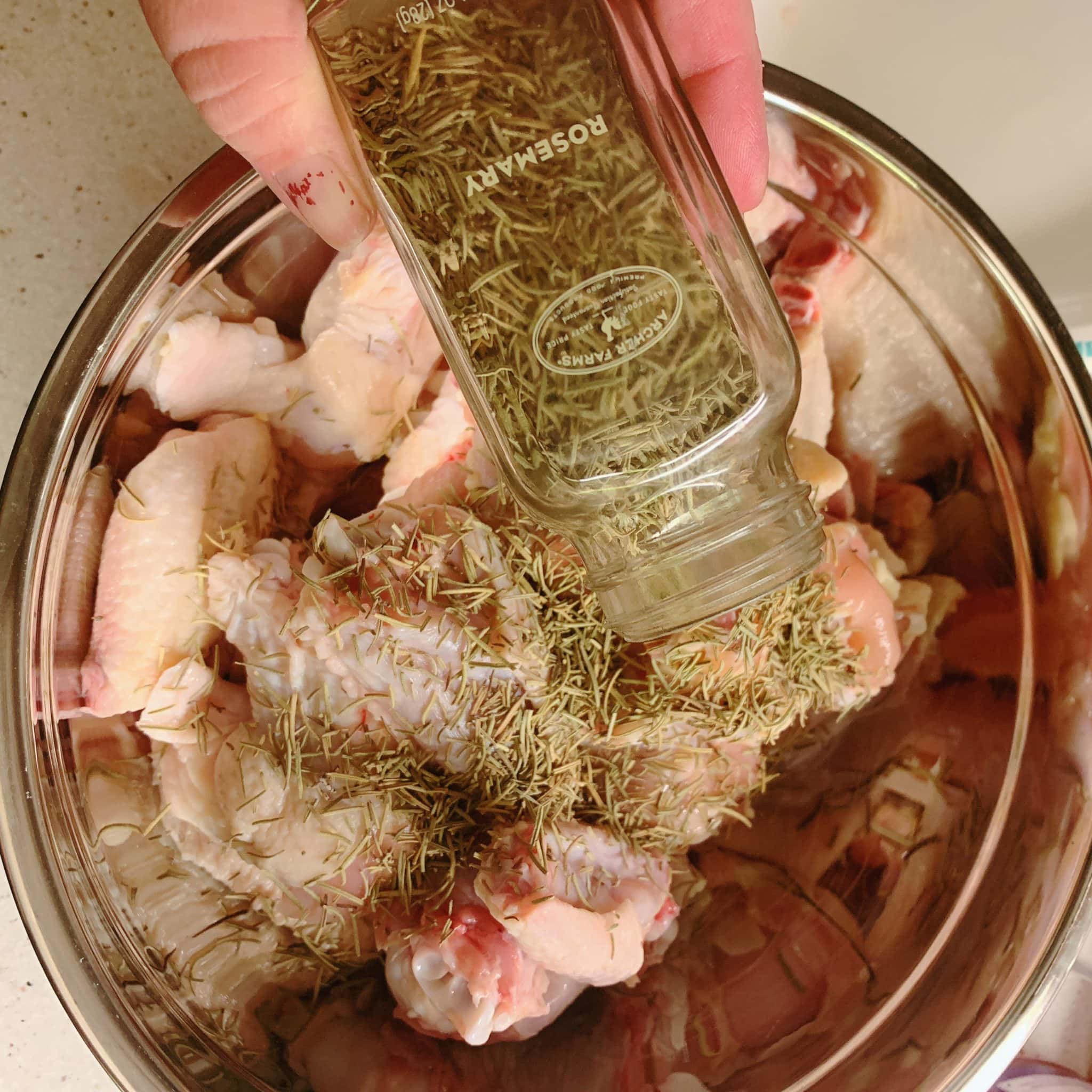 Add enough olive oil to cover the wings so the rosemary can really stick.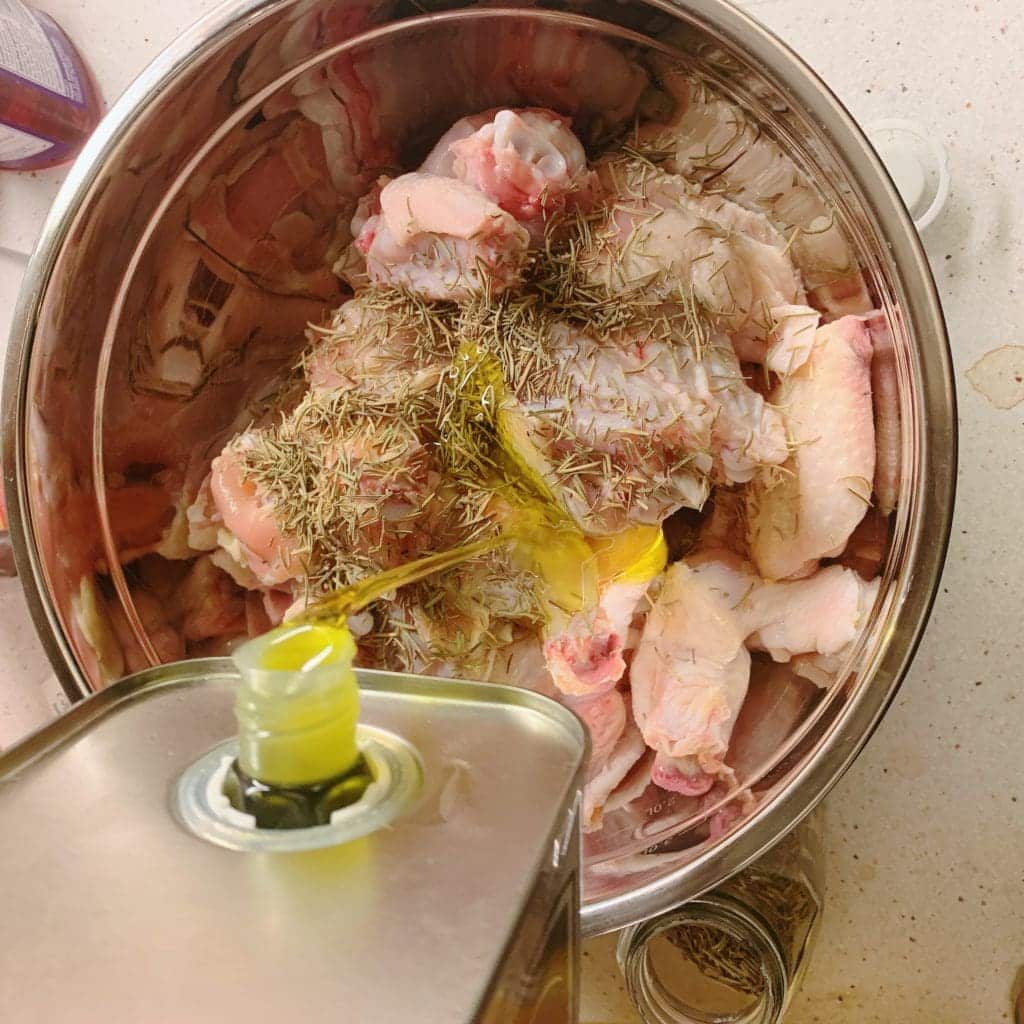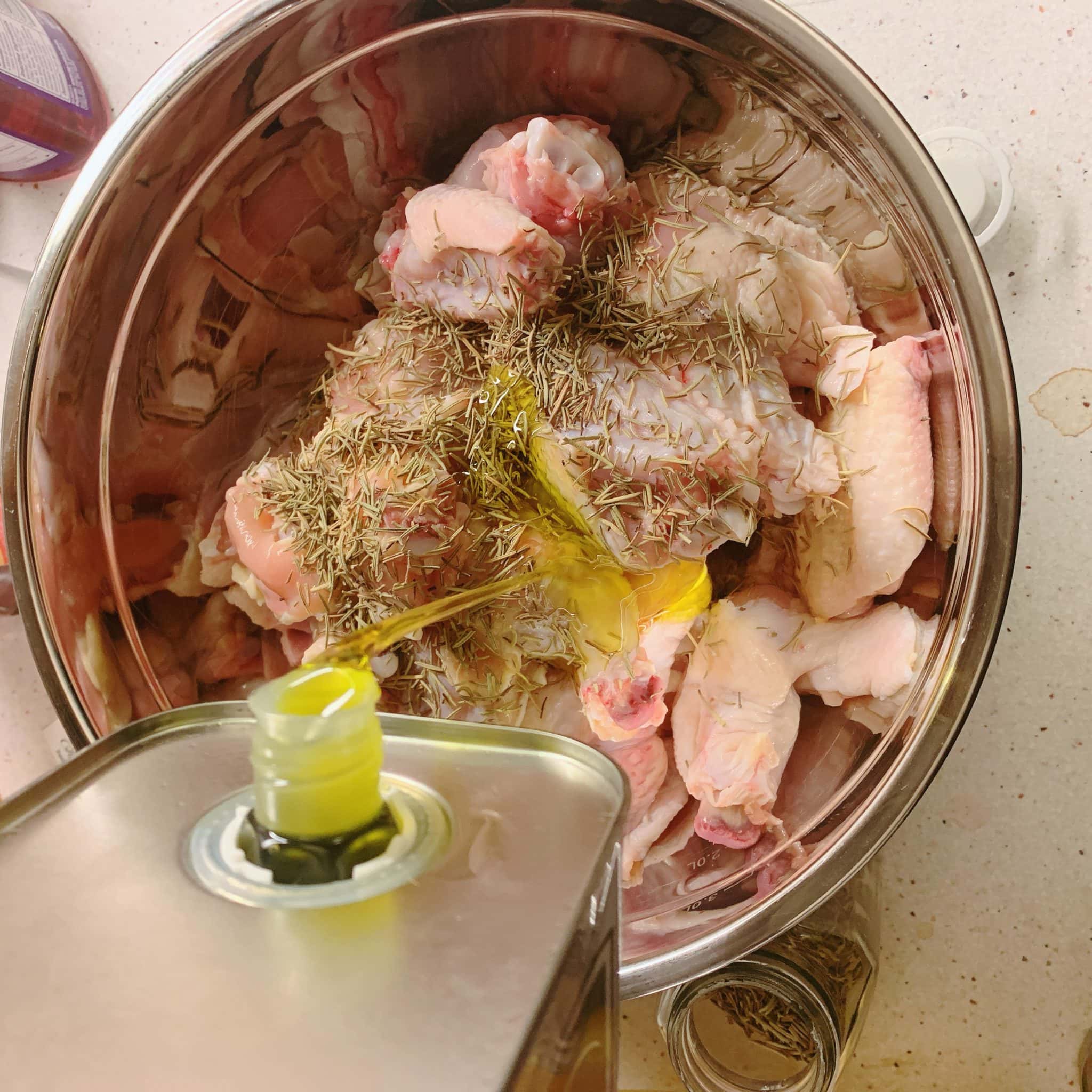 Then, add salt to taste.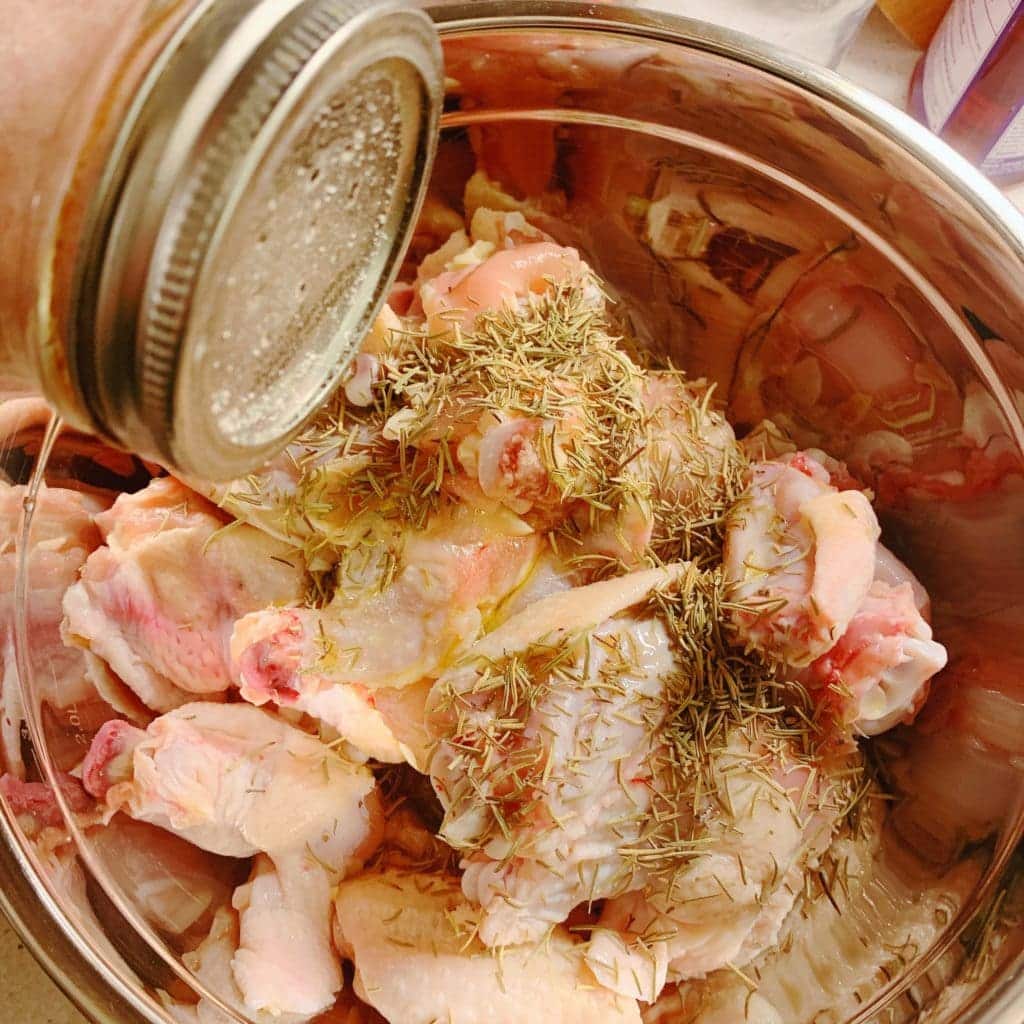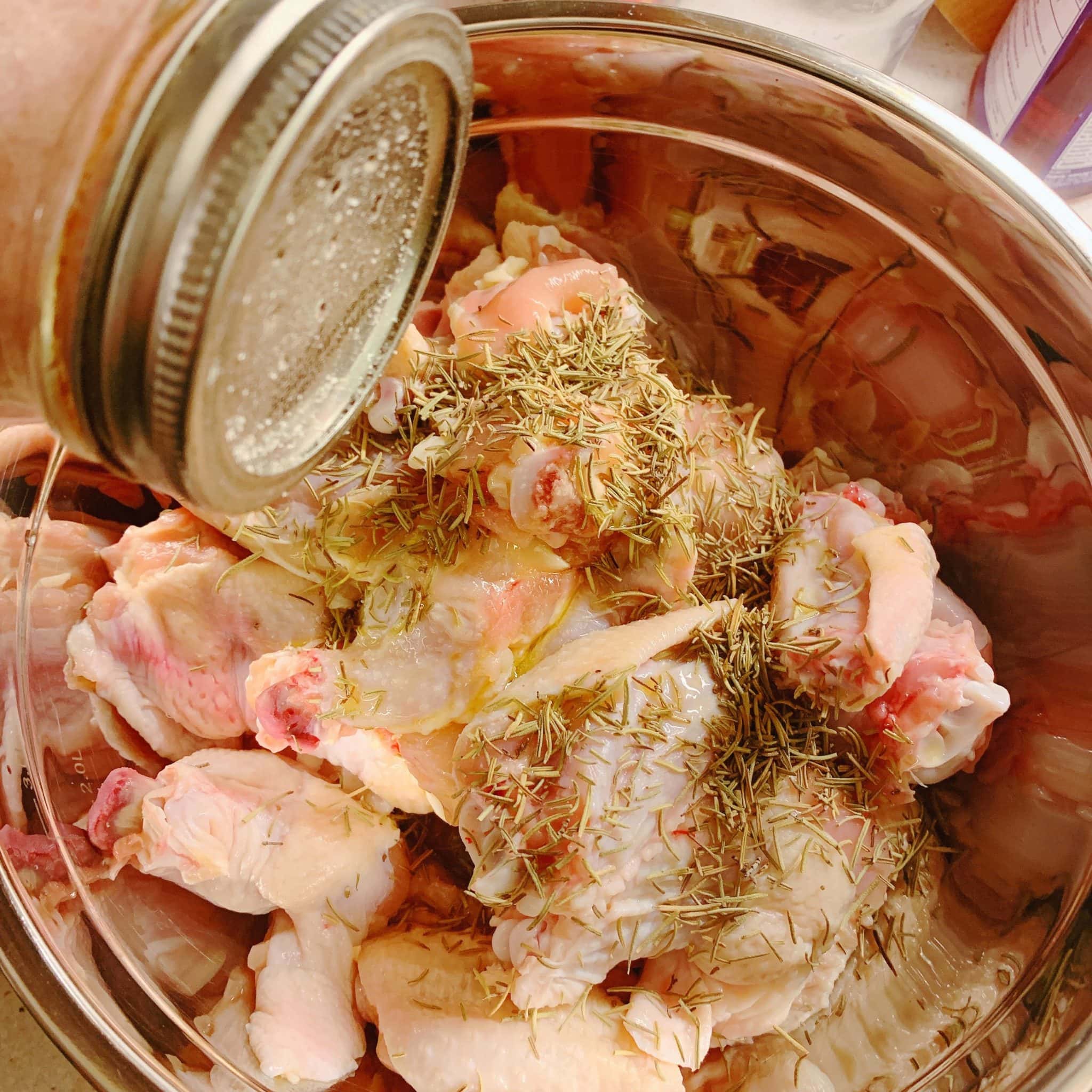 Add pepper to taste.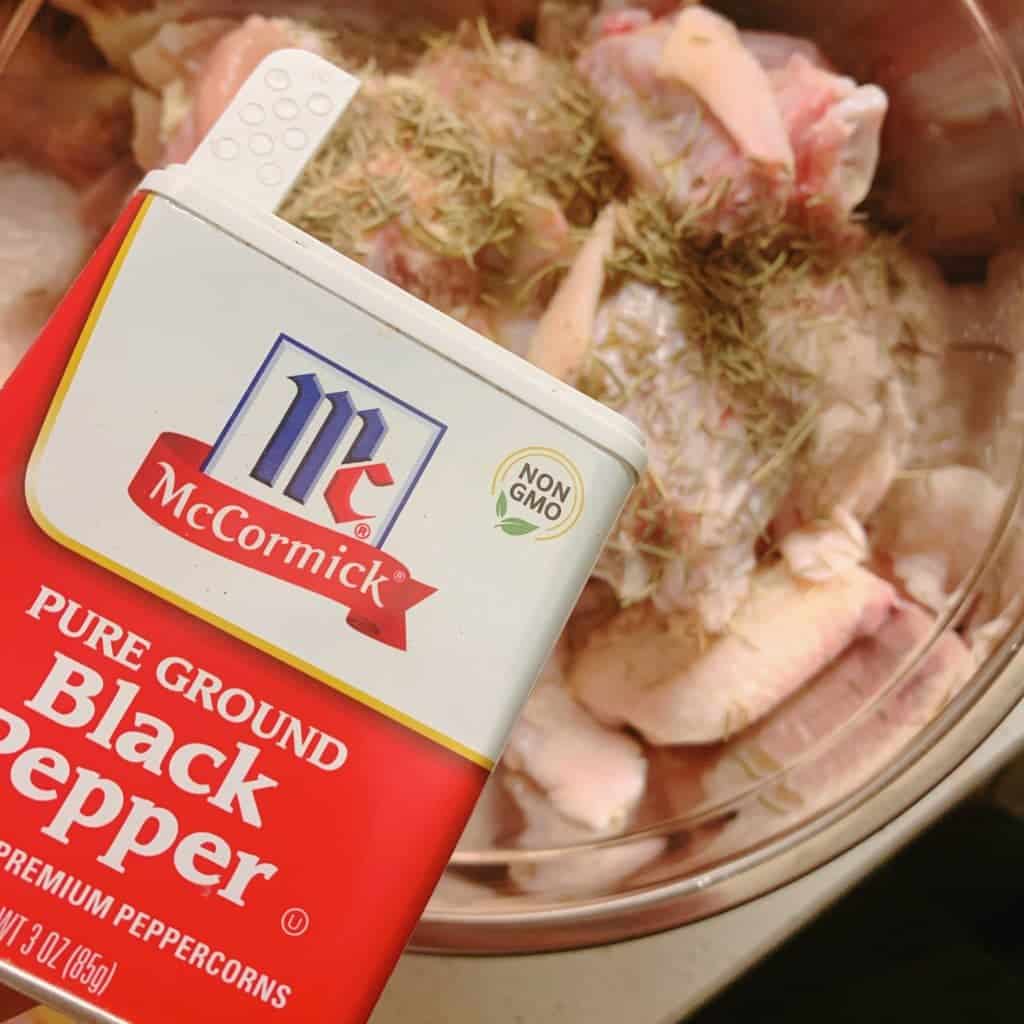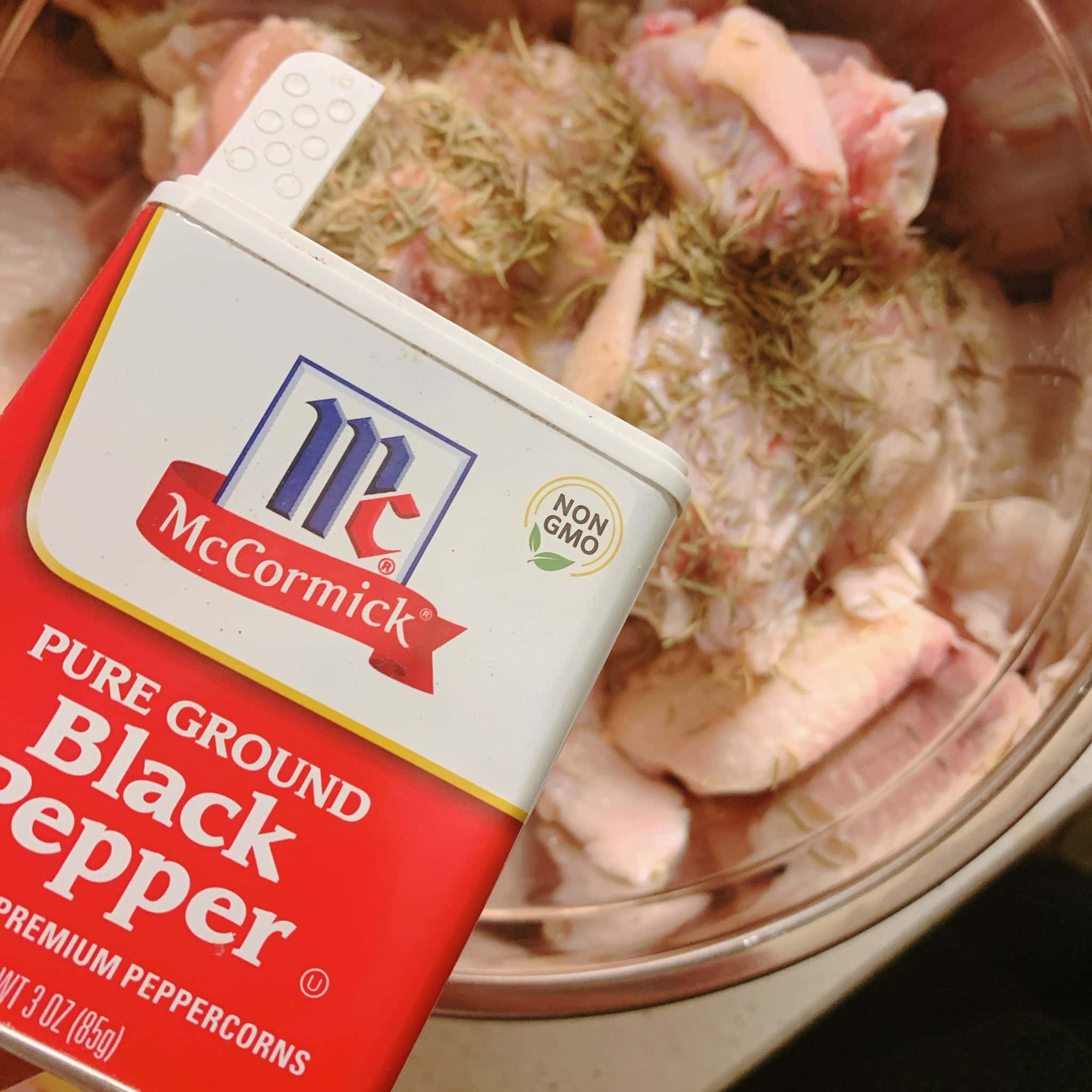 Lay flat on a baking dish (bonus points if it's stone) alongside fresh-cut onions.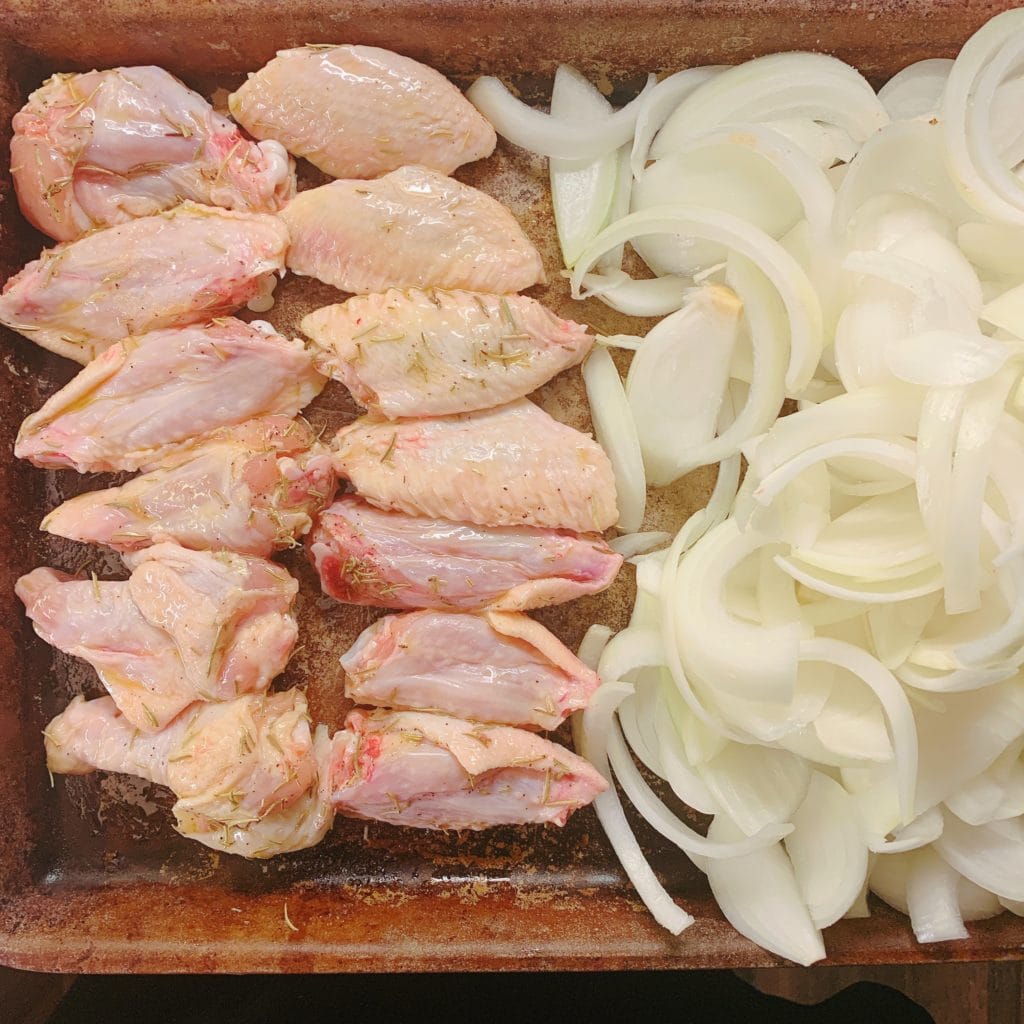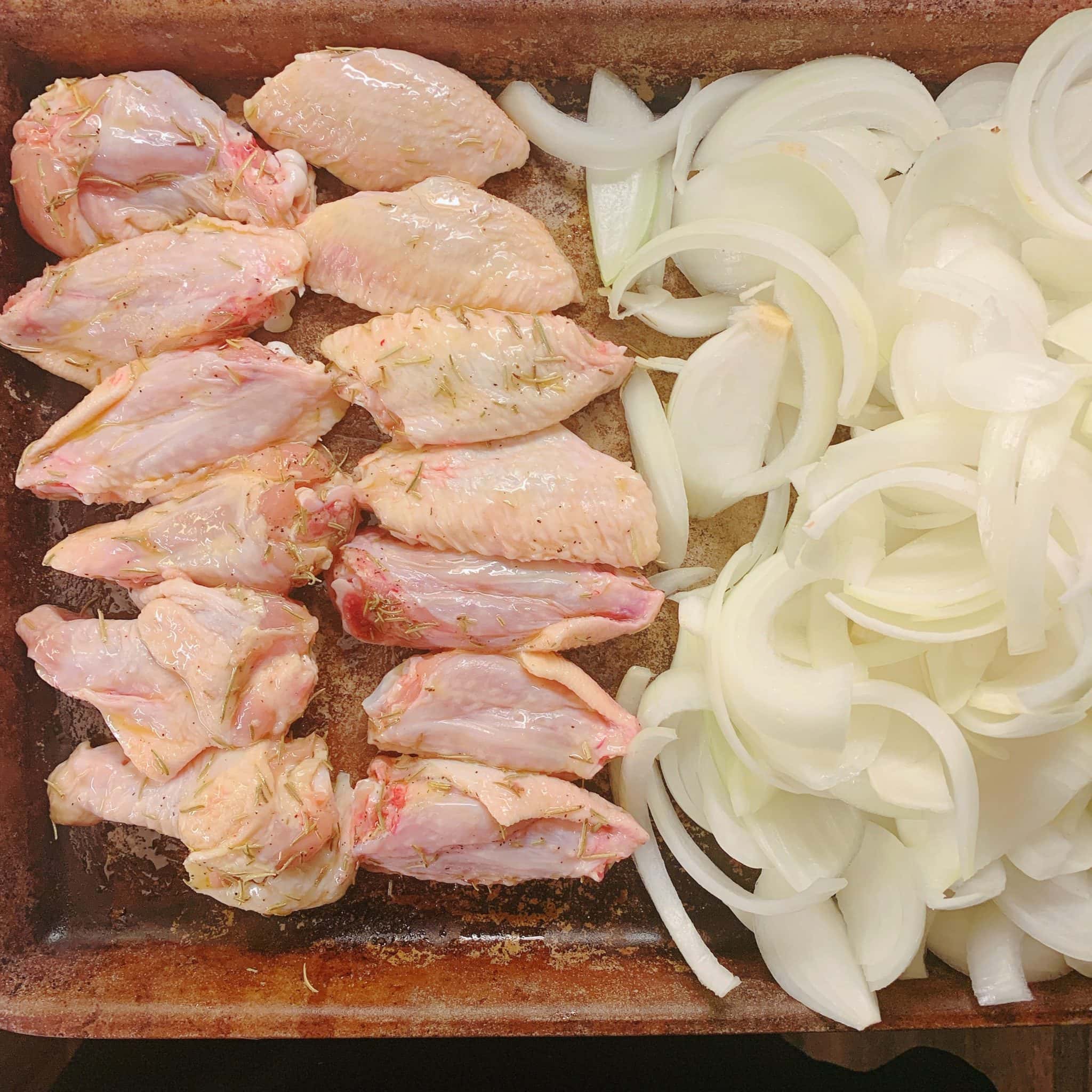 I like the onions a little crisper so I often place them ON TOP of the wings.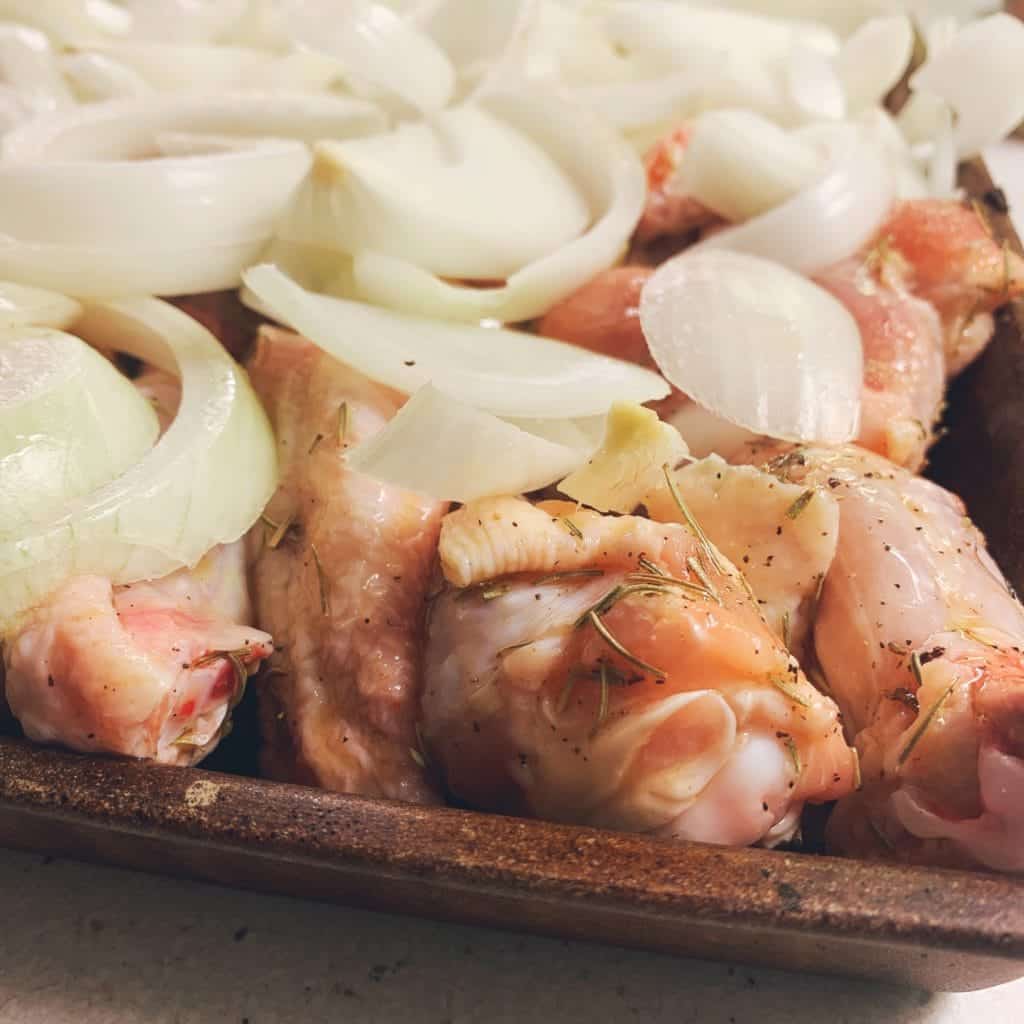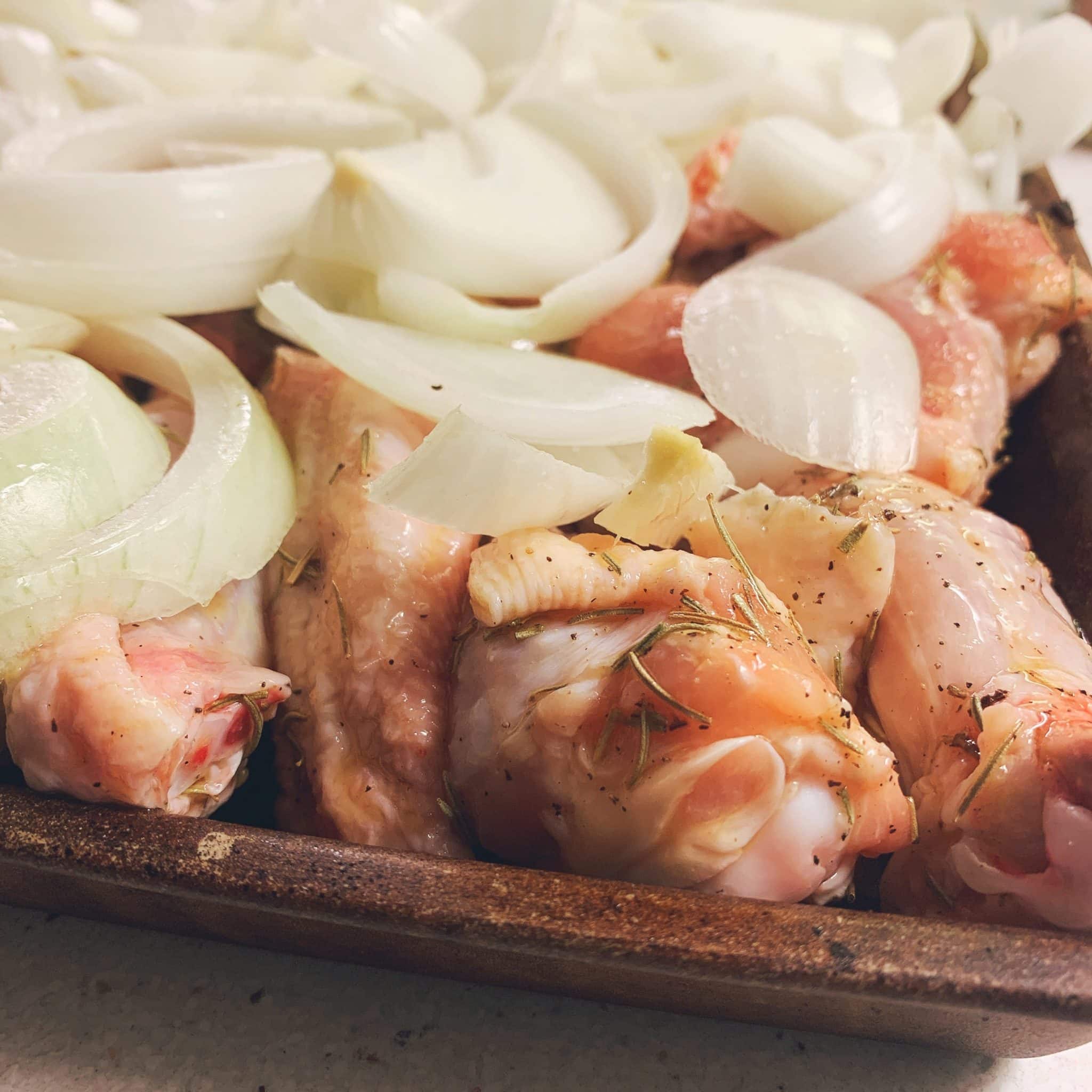 Bake at 375 until the onions start turning crispy! (Usually about 40 minutes)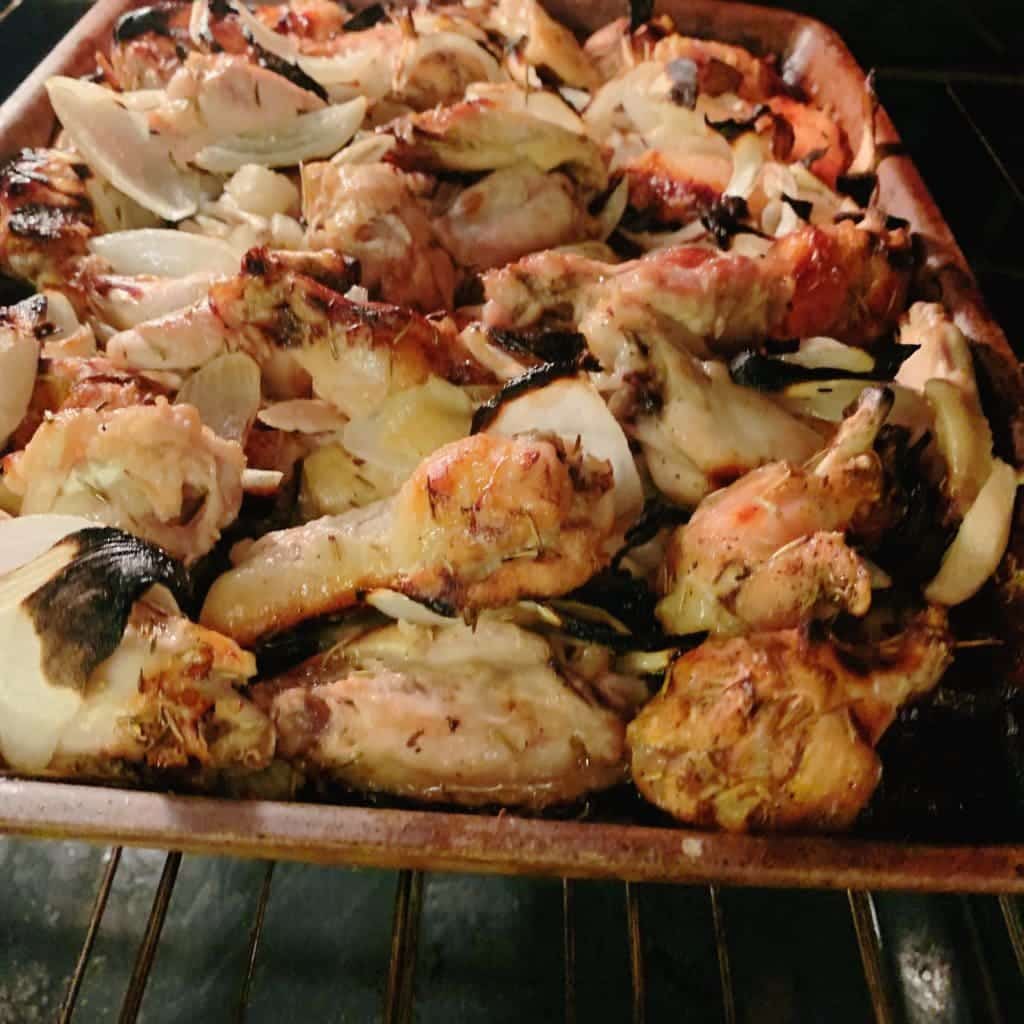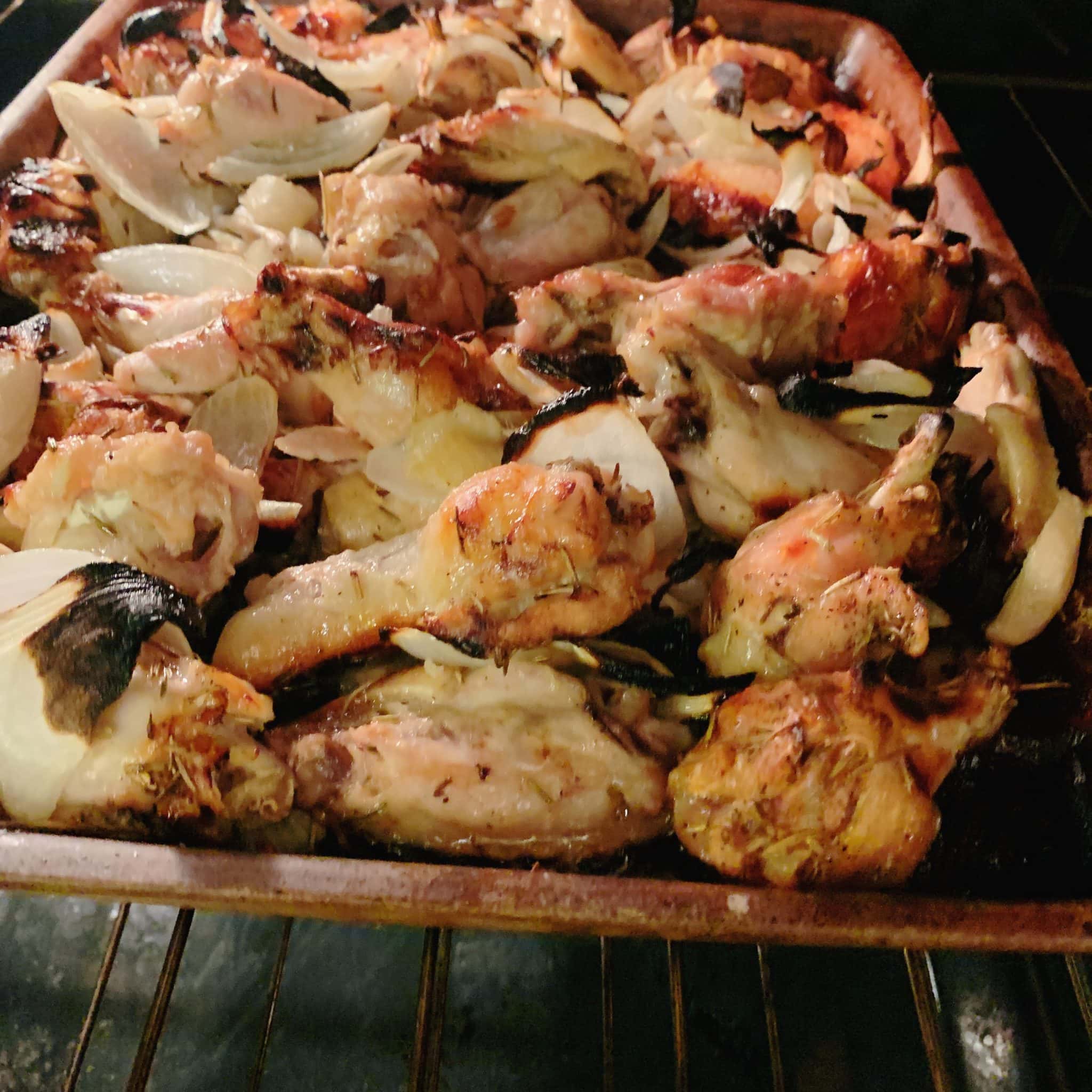 As they cook, toss onions and wings together so the flavors will blend even more.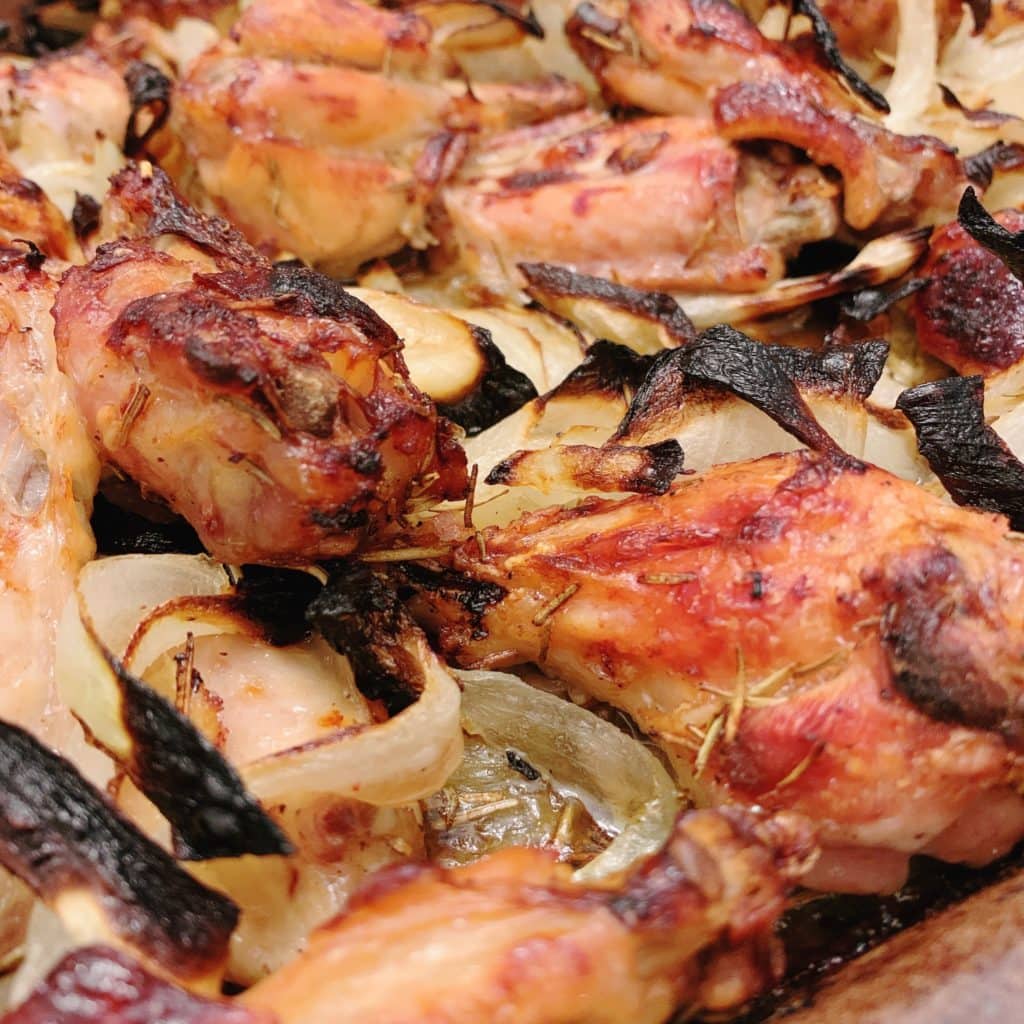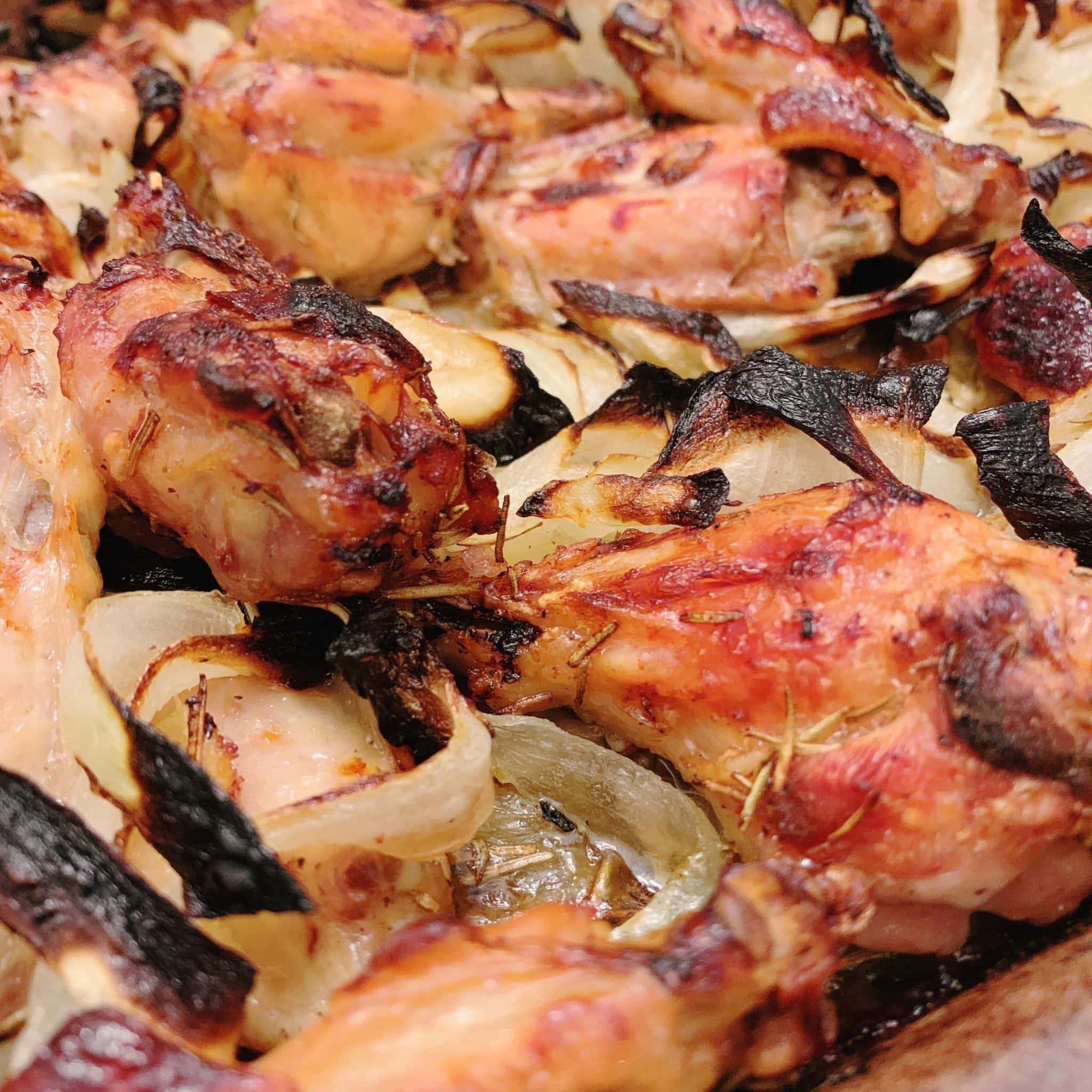 Once the meat starts pulling away from the bone, you're ready to eat.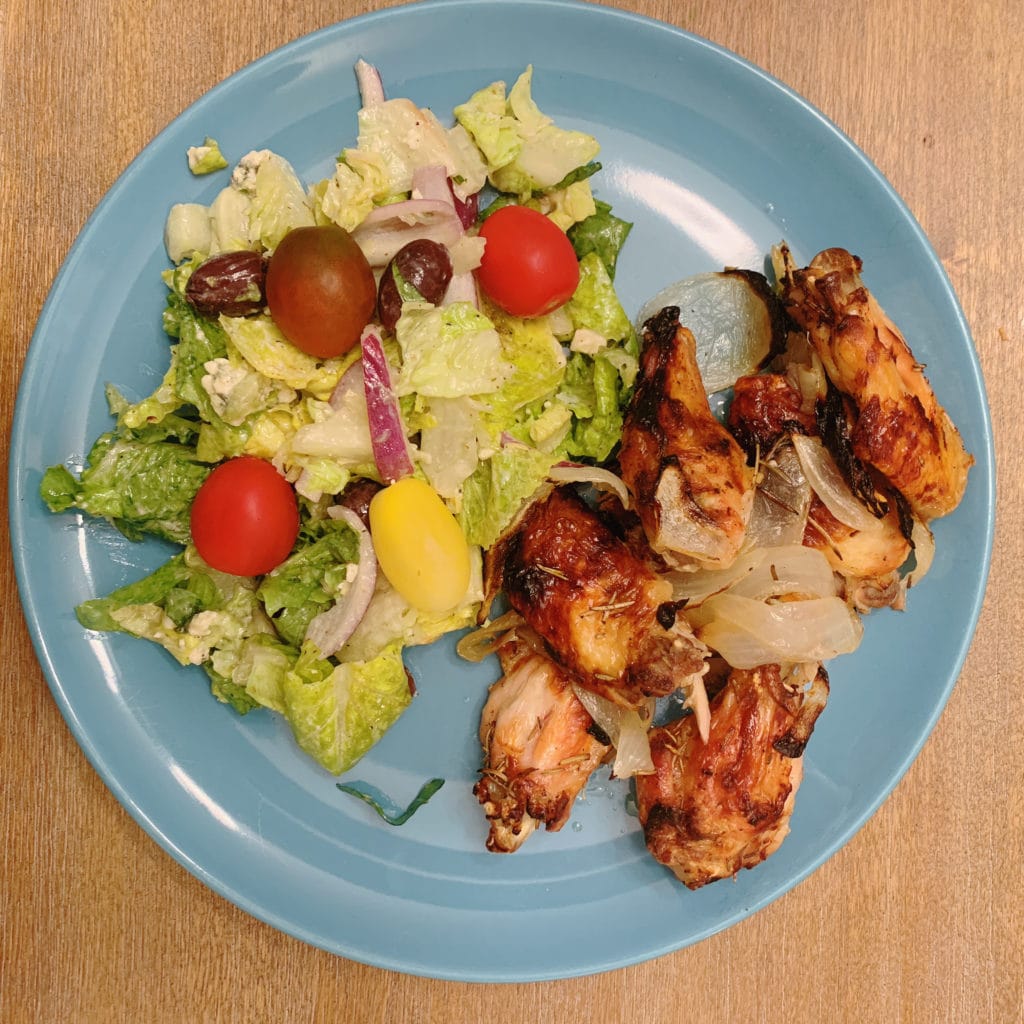 At the restaurant, they always serve with a salad that has olives, hardboiled egg, and fresh red onion, so we always serve it that way, too.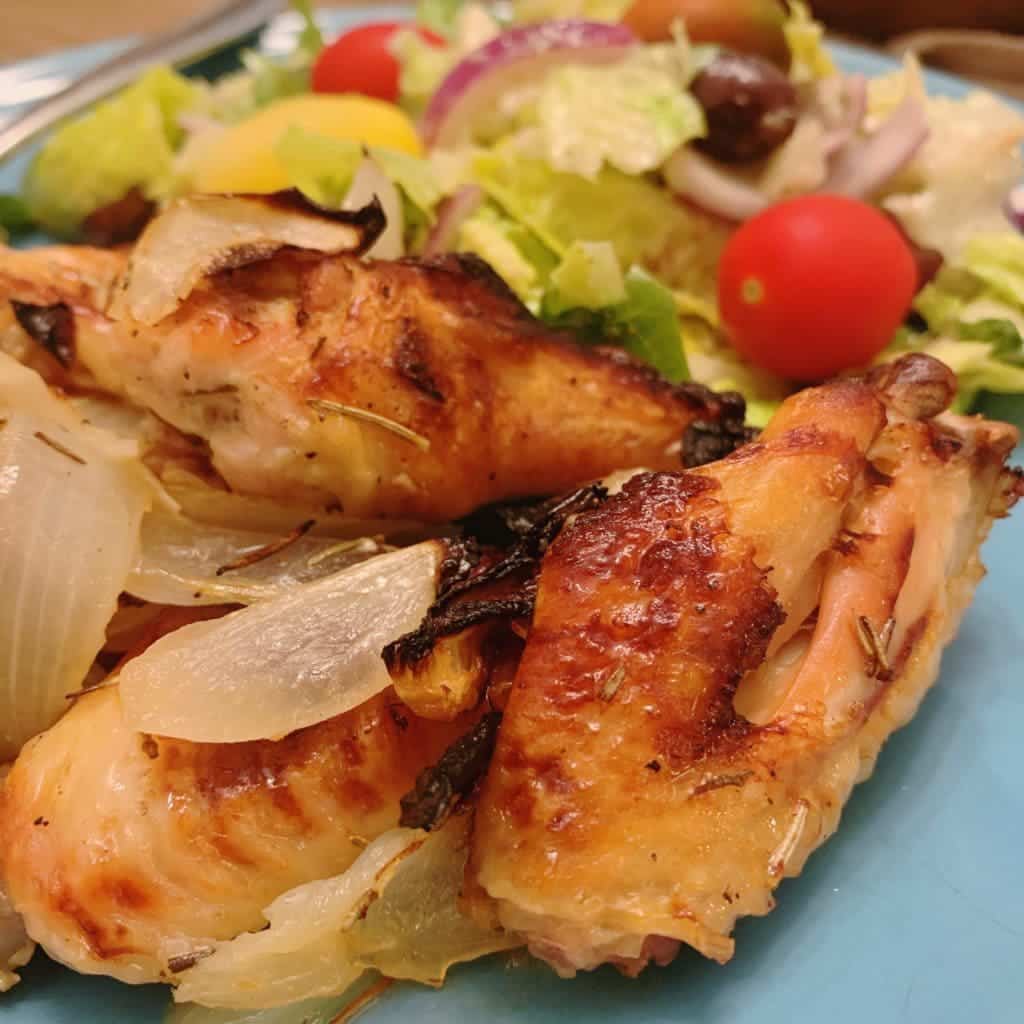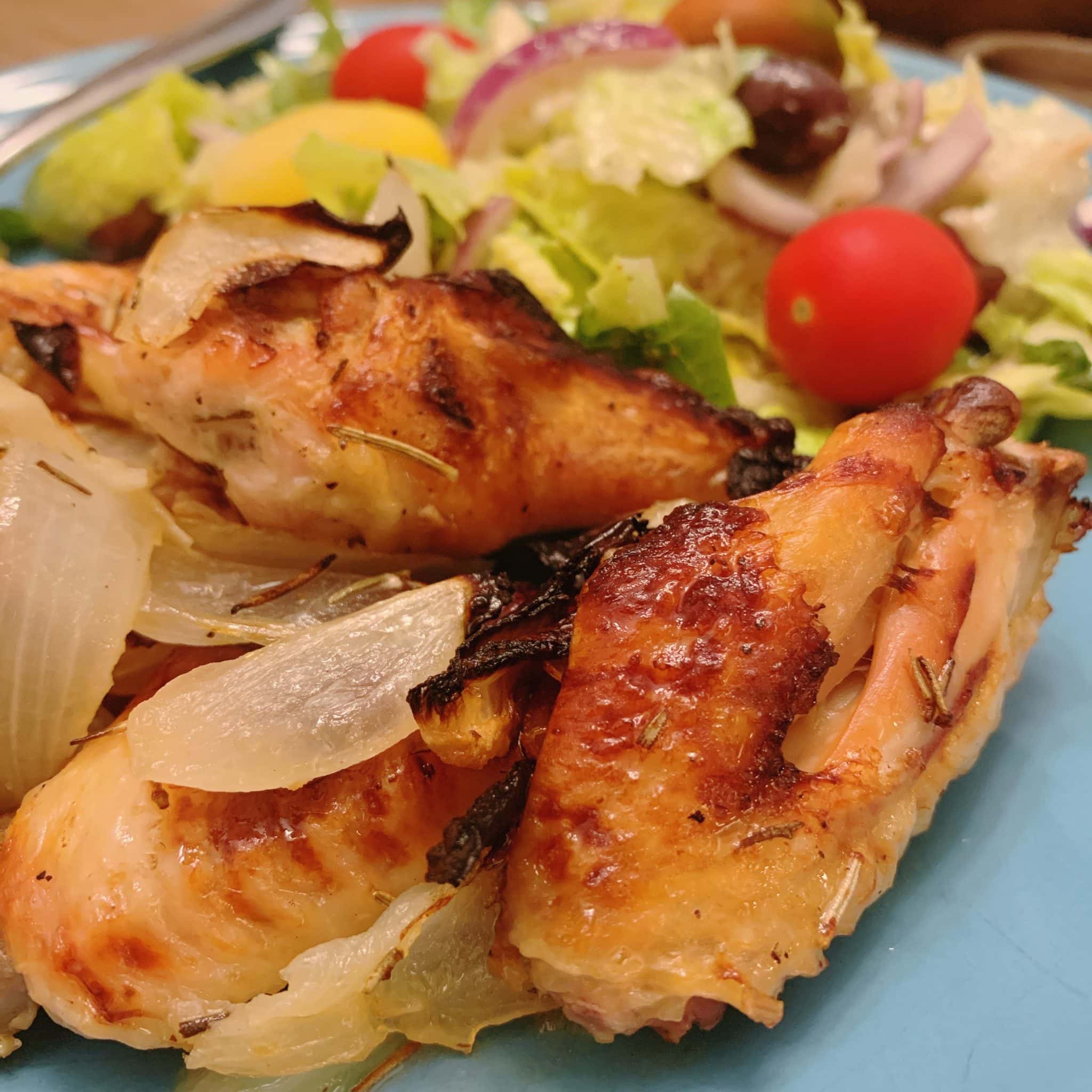 Sit down and enjoy your bucket list chicken wings!
Yield: 4 servings
"Bucket List" Perdue Chicken Wings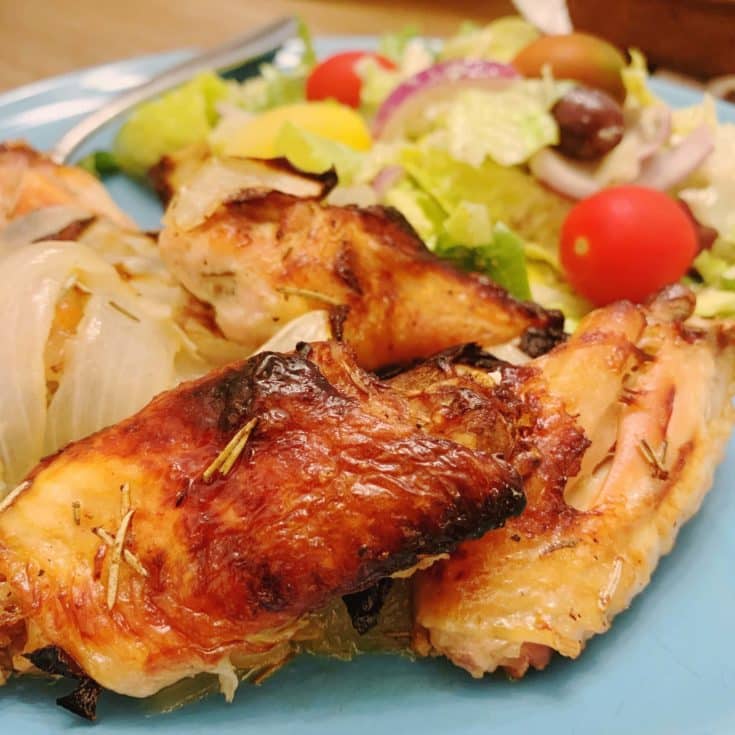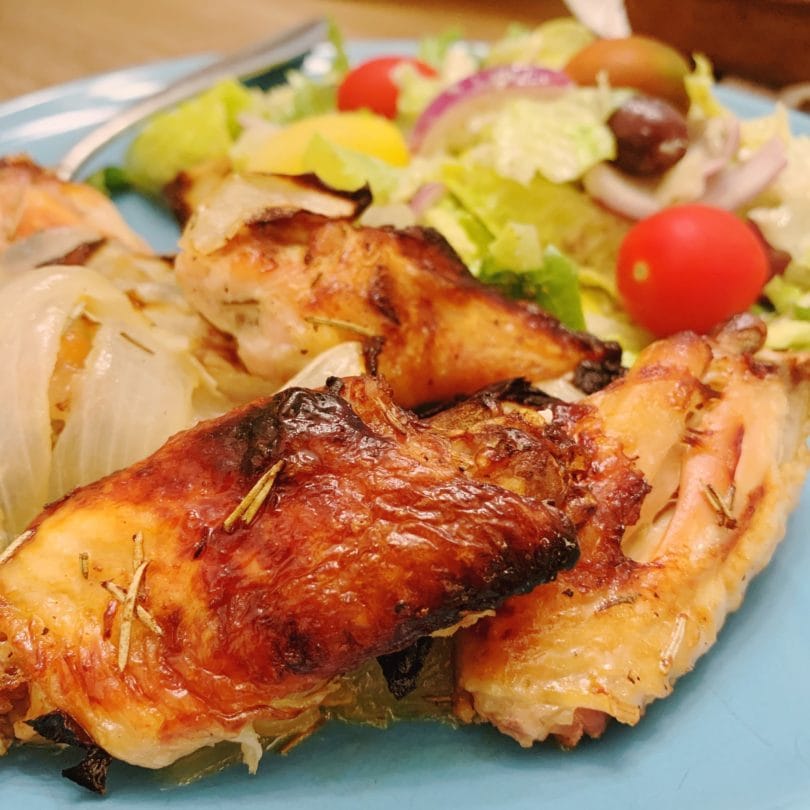 Easy Weeknight Baked Wings that will make the kids cry for more.
Ingredients
Perdue Chicken Wings
Rosemary
Onions
Salt
Pepper
Olive Oil
Instructions
Cut 4lbs of chicken wings, Perdue is my strong reccomendation, into flats and drumsticks. Remove tip if necessary
Toss in bowl with 3 tablespoons of olive oil
Add 3 tablespoons of rosemary
Toss all ingrediants in large bowl
Add salt and pepper to taste
Cut four medium onions, toss with enough olive oil to cover
Place wings, lined up on 1/2 of stone baking sheet.
Place cut onions on other 1/2 of stone baking sheet.
Bake at 375 until meat pulls away from the bone and chicken temperature is 165.