Nat took the Bumbleride Indie Twin double stroller for a spin and she reviews it all here for you. This model is a fantastic option for twins! Check out all the details below and you can purchase it here on Amazon.
Hey, guys. It's Natalie Diaz from Twiniversity. Today, we are here in the beautiful New York City hanging out in Soho and checking out the brand new Bumbleride Indie Twin stroller. Let's take a look.
This infant compatible double stroller will work with newborns. These seats do fully recline. However, if you feel a little bit more comfortable feel free to buy the car seat adapters. This is one of the only double strollers on the market that can accommodate two separate car seats at the same exact time.
Bumbleride has always been a Twiniversity favorite. Do you know why? Please, I'll stop the suspense. Let me tell you. It's because it has real air tires. Not air light tires. Not air free tires. I mean, these are legitimate air tires.
When you have twins, especially fraternal twins (not that it's not an issue with identical twins), but when you have paternal twins odds are that your twins are going to have a size discordance. It's also known as having one larger baby versus the other. If you have a stroller that has true air tires you basically just take it to the bike shop, have them adjust the pressure and you can push straight 100% of the time. If not, often, you'll veer to the side of the heavier baby.
This stroller is full of features. For example, the five-point harness system. This is not your typical five-point harness system because it has a quick release and it ensures that your baby is never going to get their skin caught in this little clasp. It has a cover for below and a cover for above making sure that these little guys don't irritate your baby's skin.
Now, let's talk about these canopies for a second. These canopies have built-in 45 SPF. They are extraordinarily long. But, wait, there's more. There's an additional pop-out that gives you just a little bit more sun protection, which is perfect especially if you are going to be using this stroller with newborns.
If you want to take a look at your babies, open up this little peek-a-boo magnetic flap, so it's not going to blow in the wind, and this little mesh insert is going to allow you to see your babies totally uninterrupted.
If you want to keep the flap open, Bumbleride has gone one step further and they've added a little attachment so I could roll it up and click the flap open so that the babies have ventilation and I could see them 100% of the time without this ever blowing closed.
Want even more access to the babies on the Bumbleride Indie Twin? When the seats are in the reclined position unsnap the back panel, you'll have an air vent and access to the baby right there.
I'm pretty sure that I can leave the house for the day because this stroller has storage galore. Take a look at all these different storage options. We have storage in the little back pocket. Sure, these are little pockets, but they will hold the tons of pacifiers or the keys to your house and you'll find them easy. Next, we have two huge storage pockets on the back of each seat that's plenty, plenty, plenty of room to hold diapers, wipes, and whatever else you need.
But wait, there's more. There's one more little sneaky pocket right here on the side of each chair perfect for sippy cups or snacks. Need yet more storage? No worries. Bumbleride makes an additional parent pack that is an add-on accessory. This is great for holding two sippy cups and it also has a phone storage with a headphone jack so that you could put your phone here and your headphone's there and you're well on your way.
Wait, there's still more. There's yet another outside pocket for holding whatever you like. The parent pack is an additional upgrade and can be found nationwide on Bumbleride.com.
Now did you know that this stroller can be used for jogging as well? Because it has the availability to lock the front wheels and it has this wonderful parent strap! You attach the strap to your wrist and you are able to jog and go and never worry that the babies are going to be on the loose.
Bumbleride uses 100% recycled polyester in all of their strollers. Did you know that 44 post-consumer water bottles are used per stroller and they are providing an ultra-soft texture? It's PVC and phthalate free, never using fire retardants, never using polyurethane foam.
The Bumbleride Indie Twin is available in many different colors like dawn gray, maritime blue, tourmaline, red sand, and camp green.
These seats recline really easily. With one touch, you squeeze the lever, pull down, and the seat drops down flat.
Many companies force you to buy the additional attachments. Bumbleride gives you two bumper bars right in the box. These are totally foldable and they're actually removable. The bumper bar cover also comes off and is machine washable. If your babies want to chew on this, let them chew away you could throw it in the machine and clean it right up.
How do you fold the Bumbleride Indie Twin?
It's a few steps. Step one, you fold the bumper bars down. Second, you make sure that the wheels are not locked into place. Third, you lock the foot break. Fourth, fold the triggers up and you fold the stroller over. Grabbing the handles that are back here, the stroller will lock into place.
Worried that the stroller isn't going to fit in your home or doorway? Rest assured it is only 30 inches wide so it will fit through every standard doorway. It is a little bit on the heavier side though, weighing 36 pounds. Kind of empty, it is heavier. But before you think that's an argument against this stroller? Let me tell you that weight is adding the stability and the security, making it significantly better ride for your babies.
Worried that the stroller won't last you long enough? Do not worry. Each seat could hold 45 pounds or a combined weight of 90 pounds, definitely making this stroller the one that's going to last you well through pre-school.
Alright, guys. That was a look at Bumbleride Indie Twin stroller. With a retail price of $739 it is a little bit on the pricey side but if you listen to all the features we talked about today it is well worth the price.
Where do you find this puppy? You definitely want to visit Bumbleride.com. Go to your nearest retailer or of course, you could visit online websites throughout the world.
Can you run with Bumbleride Indie Twin?
Yes, you can run with the Bumbleride Indie Twin. It is the perfect compromise for parents who want a stroller that's safe for jogging yet convenient for everyday use. The Bumbleride Indie Twin is an all-terrain stroller designed with specific features and capabilities that enable versatility, durability and multi-use functionality, including light jogging.
How wide is the Bumbleride Indie Twin?
The Bumbleride Indie Twin is 30 inches wide, making it one of the more narrow side by side strollers on the market. You won't have to worry about fitting through a standard doorway with this stroller.
What is the best double stroller?
As far as which is the best? That's hard to say because each family will choose one based on price, features, width, travel ability and other factors that aren't universal. What's best for a trip to Disney may not be best for a trip to the zoo. So (and I hate when people say this) there isn't a "best"; the best one is the one that's right for you.
Do you really need a double stroller?
Are you having twins? Then yes, you really need a double stroller. Parents of twins rely on their Bumbleride Indie Twin to get out of the house and into the world! If you just have one baby, well, we can't help you, LOL! But for twin parents, it's a necessity. Especially when it's one parent caring for two babies or toddlers; then your stroller is your lifeline to getting out into the world with your kids. You will definitely want to include the best quality double stroller on your baby registry for twins. And a twin stroller with car seats is the best of both worlds — you'll be covered for both infant and toddler stages.
---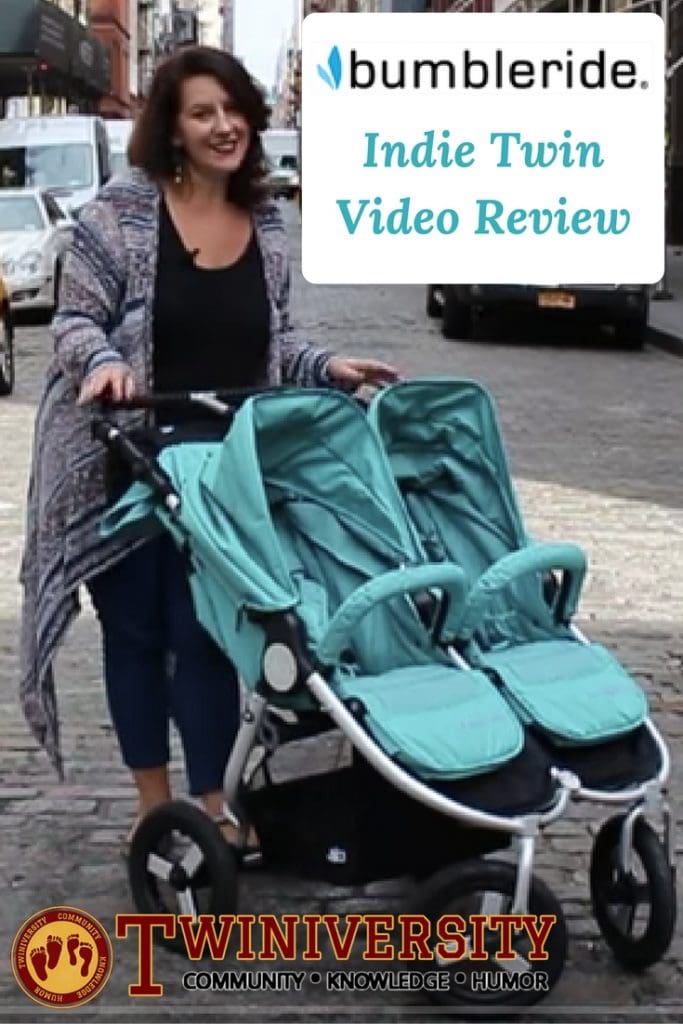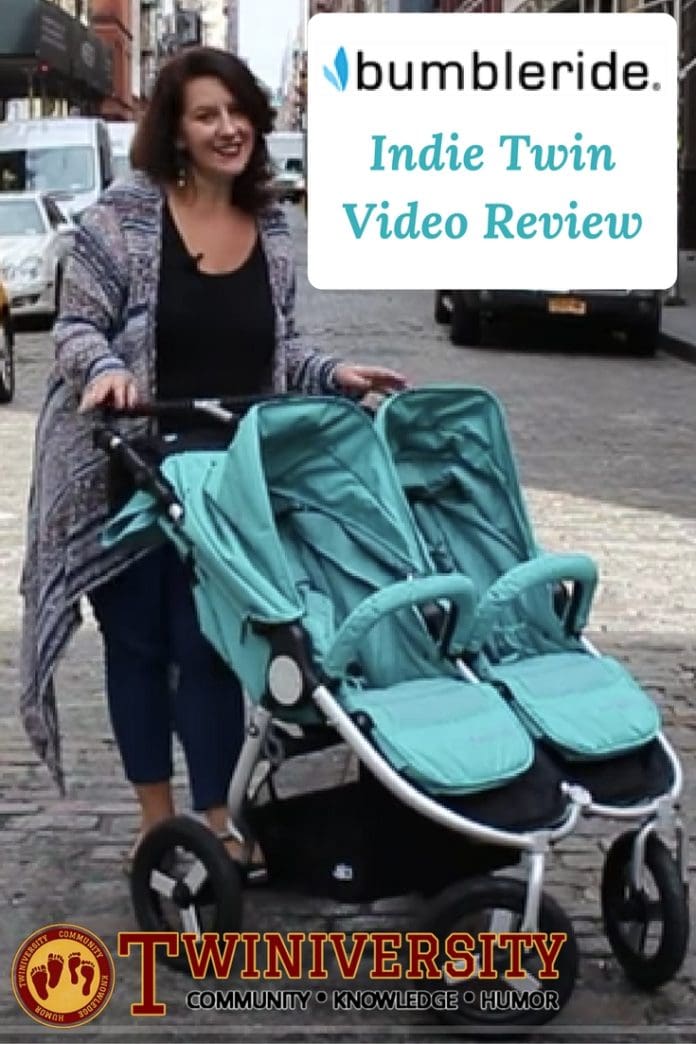 bumbleride indie twin 2019 bumbleride indie twin 2018 bumbleride indie twin fold bumbleride indie twin accessories bumbleride indie twin 2012 bumbleride indie twin bassinet bumbleride indie twin 2018 review bumbleride indie twin infant mode bumbleride indie twin car seat adapter air filled tires indie twin double twin double stroller maxi cosi mico indie twin car seat bumbleride indie double stroller maxi cosi matte black double strollers car seats filled tires 100% recycled air filled seat adapter twin double recycled pet baby jogger cosi mico nuna pipa cybex aton city mini stroller twin seat indie baby bumbleride double views love open strollers seats first black free about infant loading fold email