Last updated on November 29th, 2023 at 04:18 pm
Does your Christmas shopping list make your head spin? Put simplicity back into your holiday and see how one mom says you can still Christmas when you're broke.
If you're anything like me, you're probably wondering where the year went?! I would normally chalk it up to the blessing/curse that is twin parenting. But, this year, like the two before it, we still seem to have the post-pandemic curse hanging over our heads. I think it's safe to say we are all wondering, "How is it already freaking Christmas?!" That being said, I think it's an appropriate time as ever to make some modifications, if we want, to the way we Christmas.
Let's be honest, having twins alone will give us this pass — so let's take it. Yes, this is my permission to change the way we celebrate Christmas forever! Let's take away the stress, guilt, tight budgets (overspending), long lines, and just treat Christmas differently from now on. If all of this sounds exciting to you or just frankly something new in a couple of years full of monotony, here are my suggestions, which I have experienced and implemented myself and can confirm will lead to a happy, memory-filled Christmas. And isn't that the very purpose of the holidays?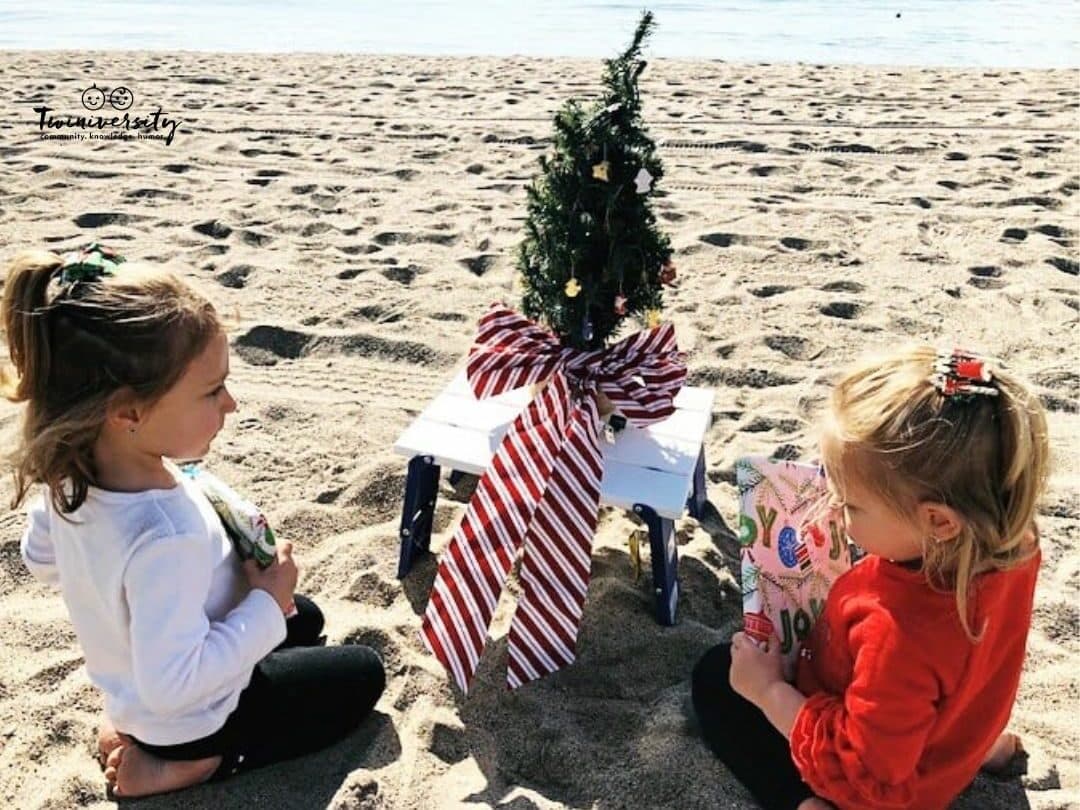 Who says you need a tree to Christmas when you're broke?!
This might be my favorite, practical tip of them all, and will be making a comeback in my household this year! When I was 20-years old, I came home from college for Christmas break. My family missed that time period that makes it worth purchasing a Christmas tree but still wanted some festive cheer around the house. So, what did we do?
We took our nearby plant, nicknamed Elvis, and decorated him with lights. We even managed to fit a few of our favorite ornaments! I am not exaggerating when I say, Elvis was the talk of the town that year and inspired a few other homes to pursue this alternative Christmas tree idea. If you do this, please, please, tag me in your photos (@dearmoomoos) so that I may show my mom what influence she has made in the world of holiday decor.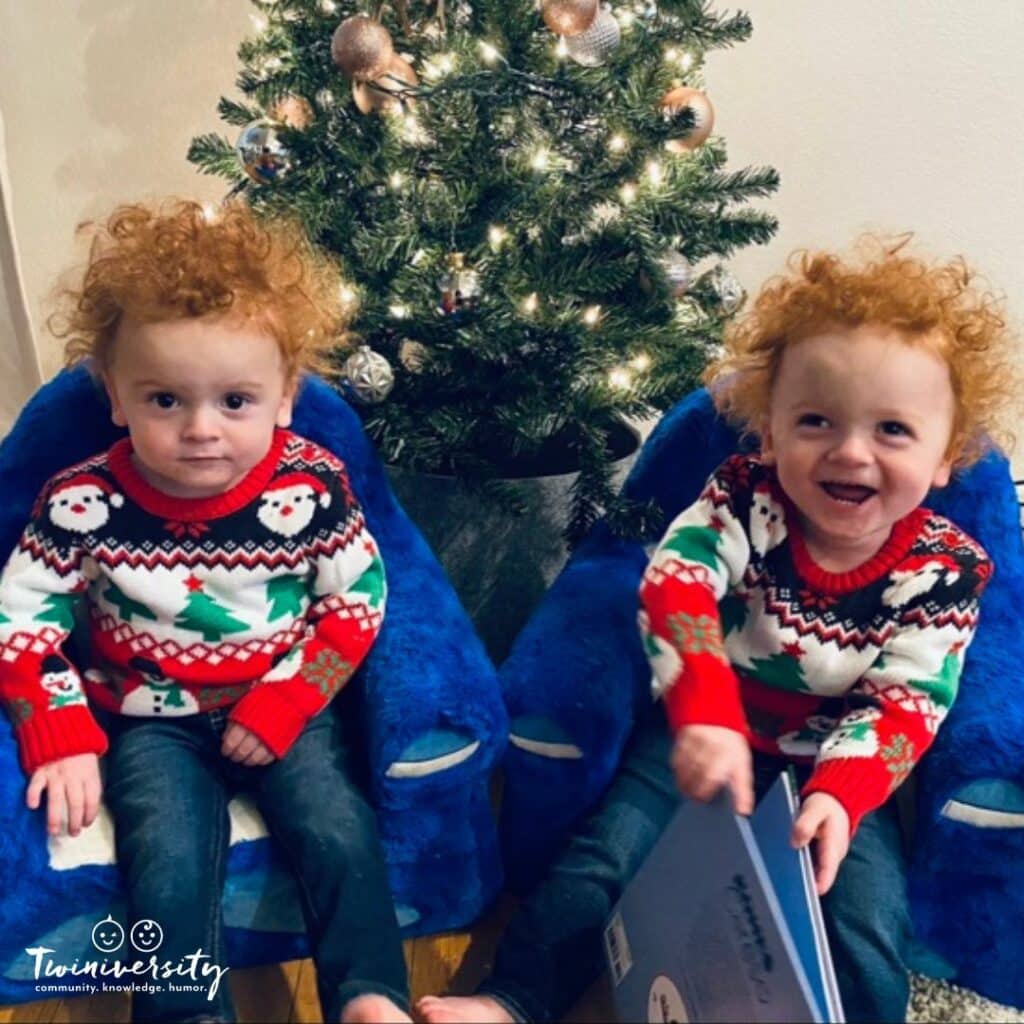 Use old toys as new presents for Christmas when you're broke
There are few (twin) mom hacks that I feel as though I've truly invented, and this is by far my best one. If you have also done this, great minds absolutely do think alike! For the past two Christmases and this one coming up, I have taken the twins' toys around the house, put them in leftover cardboard boxes, wrapped them, and put them under the tree.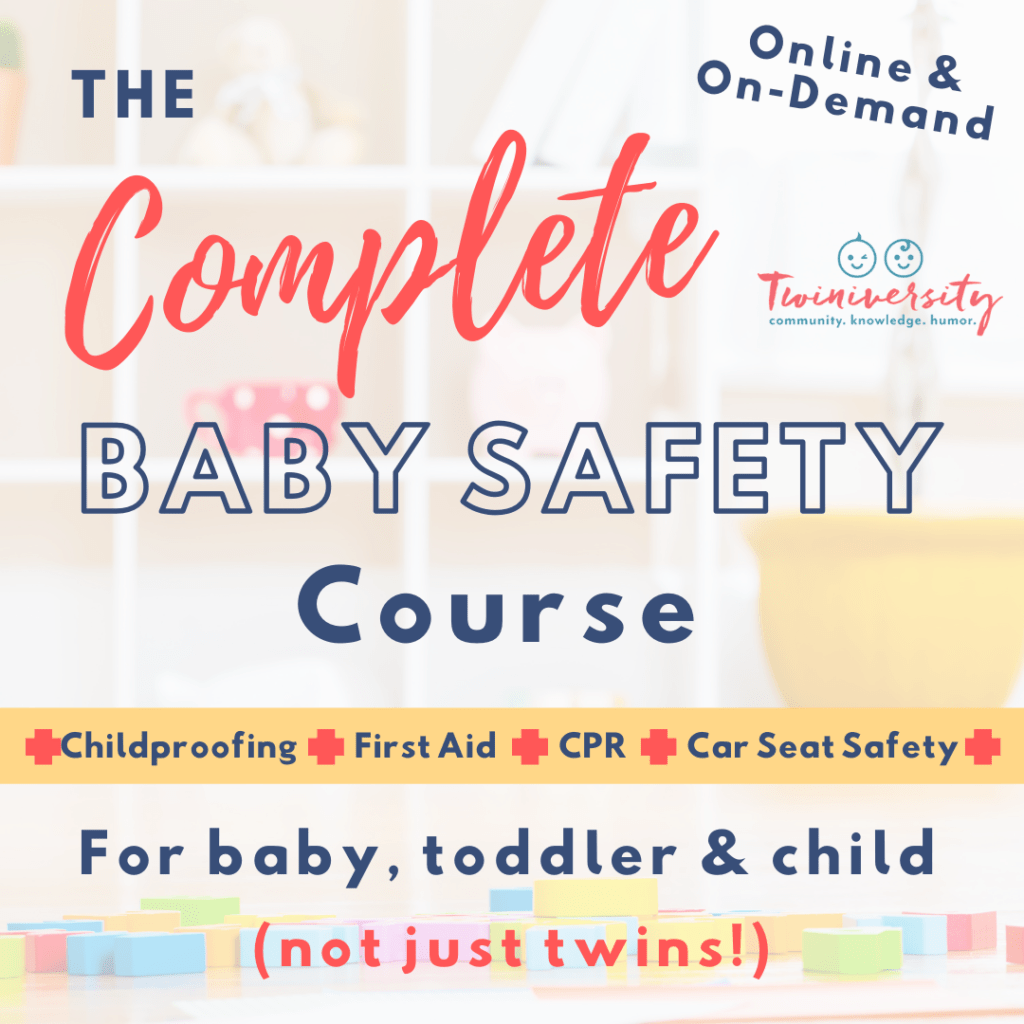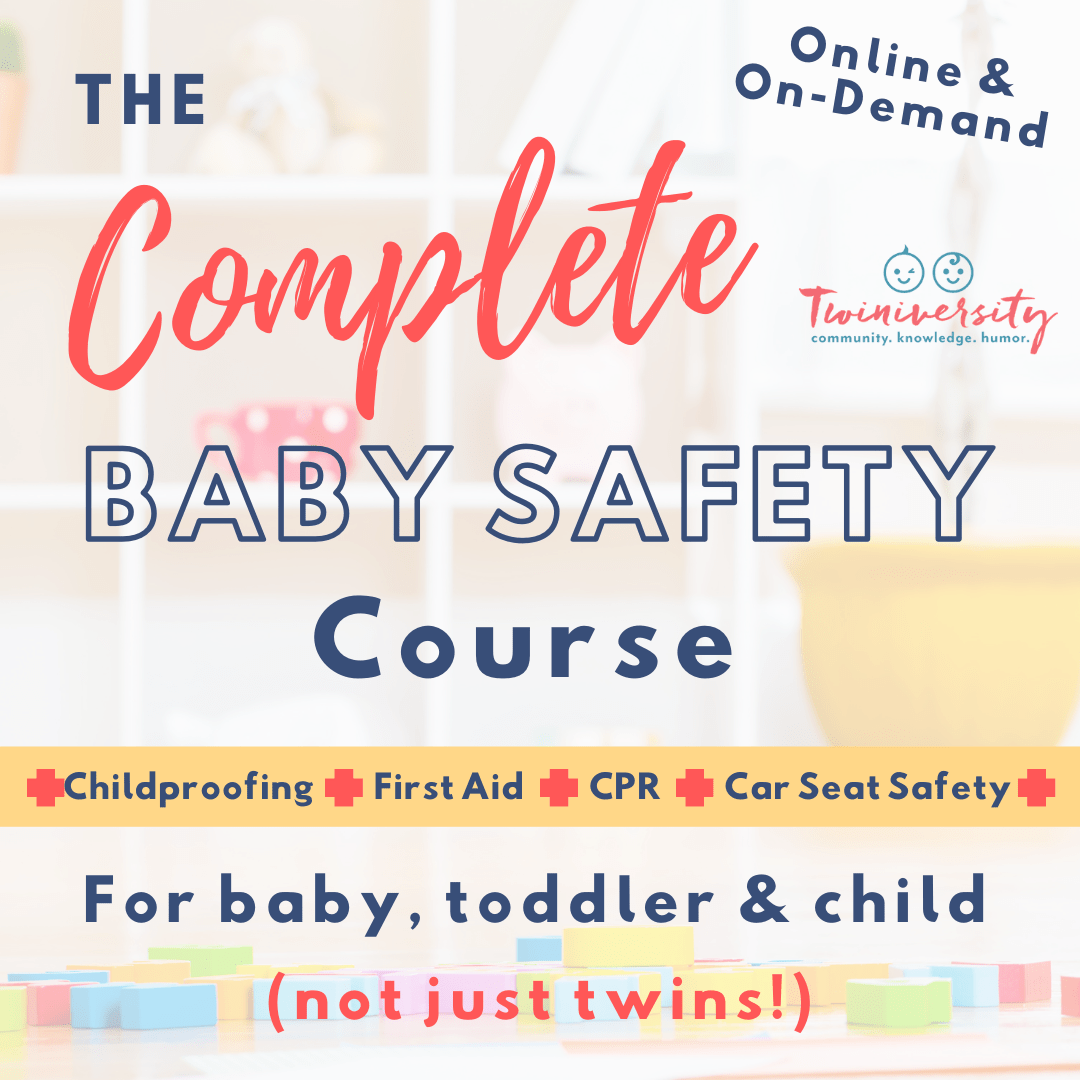 Need some baby safety training? Take the Twiniversity Complete Baby Safety course, offered on-demand. Includes video modules on infant, toddler, and child CPR, first aid, and common medical ailments, plus car seat installation and safety and childproofing your home. Click here to learn more!
You might be thinking – "I could never do this — it would ruin the meaning of Christmas morning," and I am here to ask you, "Would it really?." If you haven't already noticed, the excitement in a young child (and average adult) lasts for maybe 12 minutes if it's something really amazing and new.
So, if you can take toys around the house today, by the time Christmas hits, they will be brand new in your child's eyes. Trust me on this one, take advantage of the fact that your children do not yet know what to expect from Christmas. If I'm lucky, I'll be able to use this hack next year. It's a great idea to help Christmas when you're broke.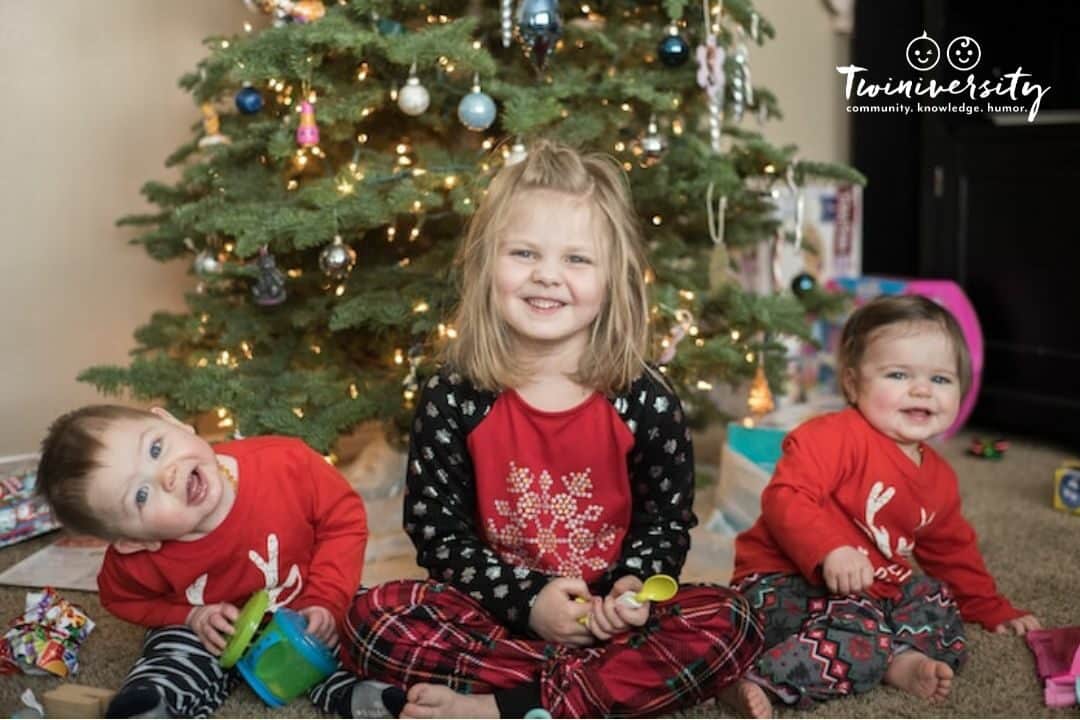 Use food as stocking stuffers for Christmas when you're broke
I'm seriously getting hungry just thinking about this little tip. My mom used to buy these delicious, topping-covered, caramelized apples to go into our stockings for Christmas morning, and it's honestly the one thing I remember from every Christmas we have had. Yes, I'm very food driven. We would bust out of our bedrooms and run to the apples like they were the golden ticket to life (or weren't they?) and devour them as we opened presents.
If you're like me, food is absolutely the best part of the holidays! I would recommend picking something that is truly a treat. We ate those apples one day a year, and by the way, my mouth is currently salivating, this tradition has had an impact. Bonus points if you're able to pull it together and make these treats yourself — again, send pictures :).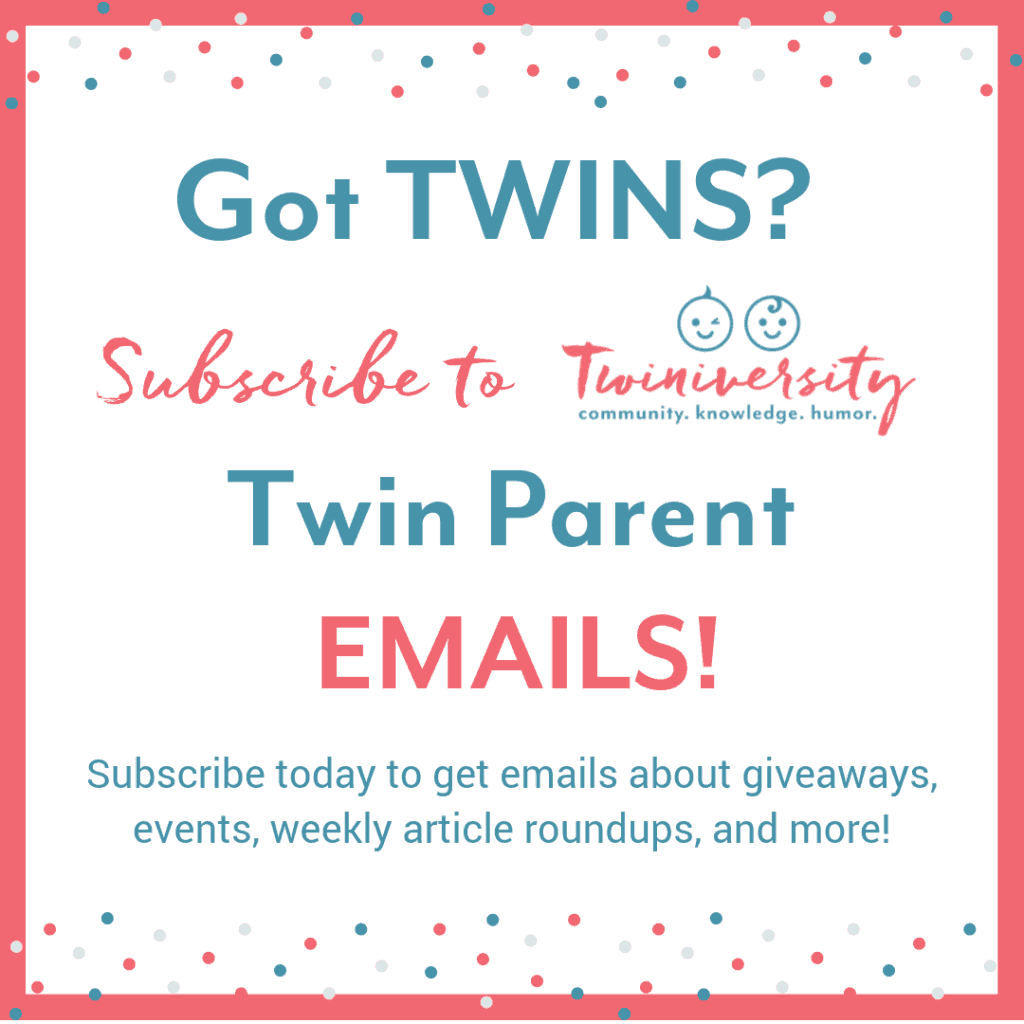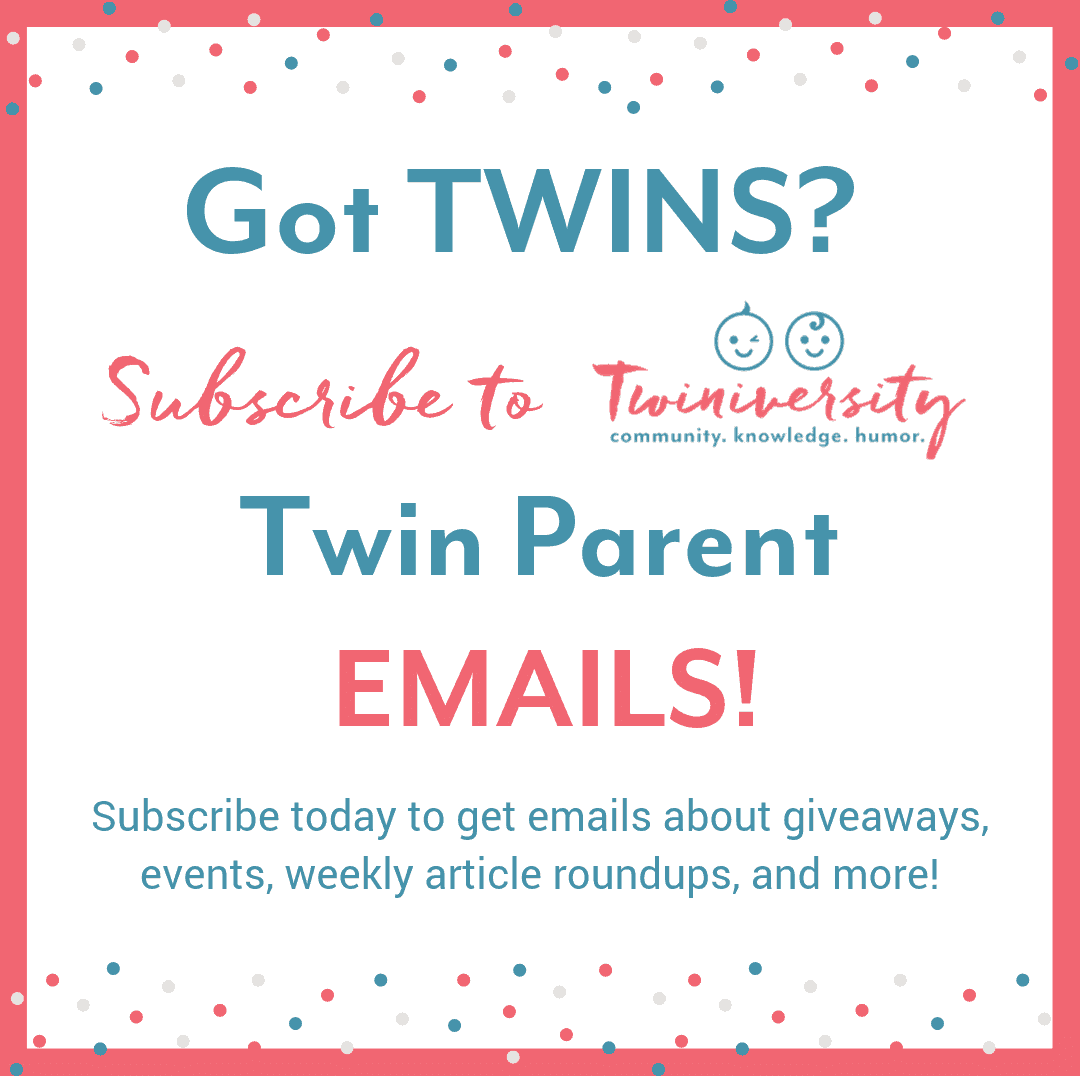 Want to be the first to know about giveaways, deals, and more just for twin parents? Sign up for the Twiniversity email list! Subscribe today to get emails about giveaways, events, weekly article roundups, and more! Pregnant with twins? We'll be sending you a weekly twin pregnancy email to keep you on track with your pregnancy to-do list! Click here to learn more… and while you're at it, check out our Complete Baby Safety Course and Twin Parent Memberships.
Create traditions that are full of memories – bonus if they are free!
I was recently digging through our Christmas gear, getting ready for Elvis, when I found jingle bell bracelets from my fifth birthday party (yes, I have lovingly confronted my mother about her potential hoarding tendencies). Apparently, this memorabilia was from a time when all party attendants were coerced into Christmas caroling up and down our neighborhood streets.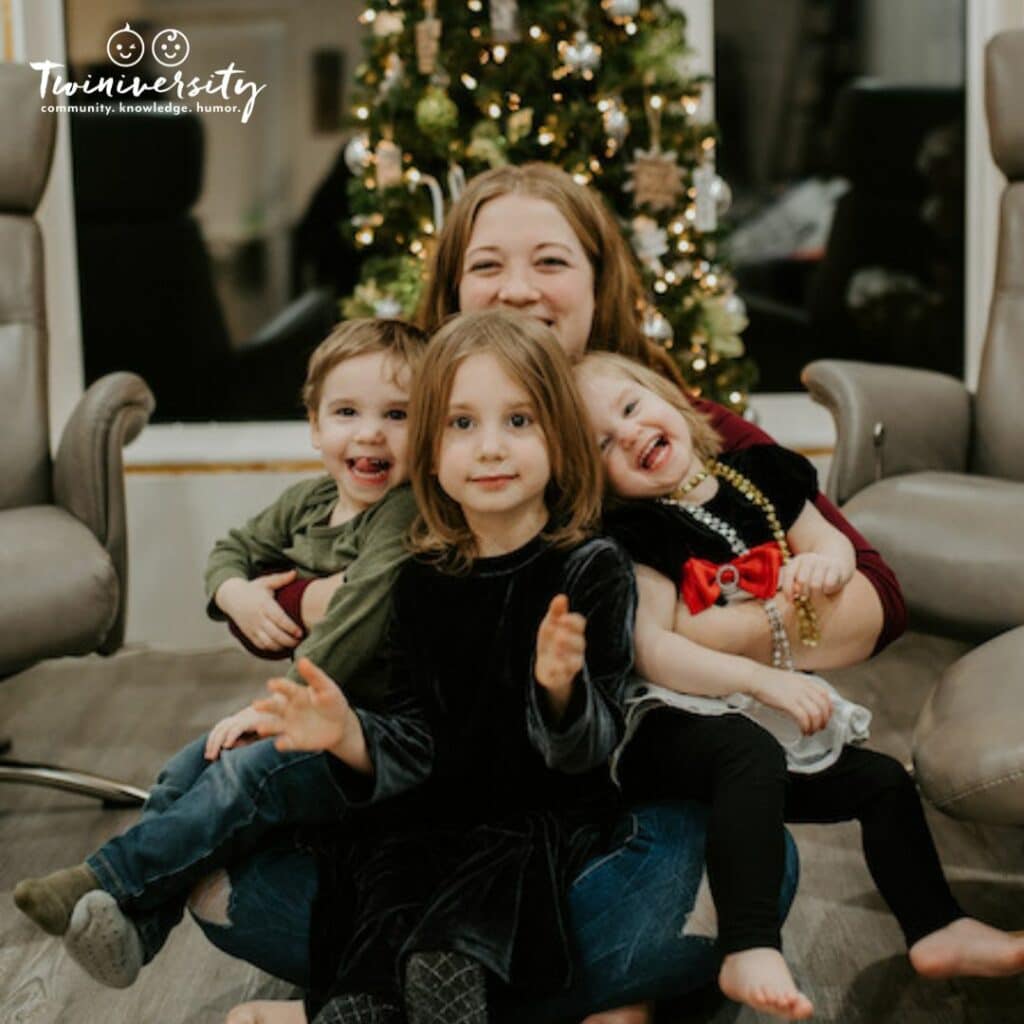 Which made me think of this year in particular. The best part of the holidays (besides food) is getting together with family and friends. Sharing memories, catching up, and holding onto those sweet feelings that you only get when you're actually face-to-face with someone you love. Since this year will be very different, I think it's the best time to bring back some of the OG social distancing-friendly Christmas activities. The best part is that these ideas work well for Christmas when you're broke!
Christmas caroling – please do this! Our community needs to see friendly faces, sharing in the holiday spirit, and with a cell phone, megaphone, or karaoke machine, the whole street/world can hear your beautiful voice.
Drive-by Christmas lights – For as long as I can remember, my family would always make a huge deal about going to see them. We would bake cookies, bring lots of snacks and blankets, and cozy up in the car to see all the lights downtown and on houses. We would rate our favorites and make sure to write down new areas where people went "all-out" for next year.
Home activities – there are so many to do, but this year, making some special homemade ornaments for care homes or assisted living facilities would be awesome. It's never too early to teach kids about the beauty of giving.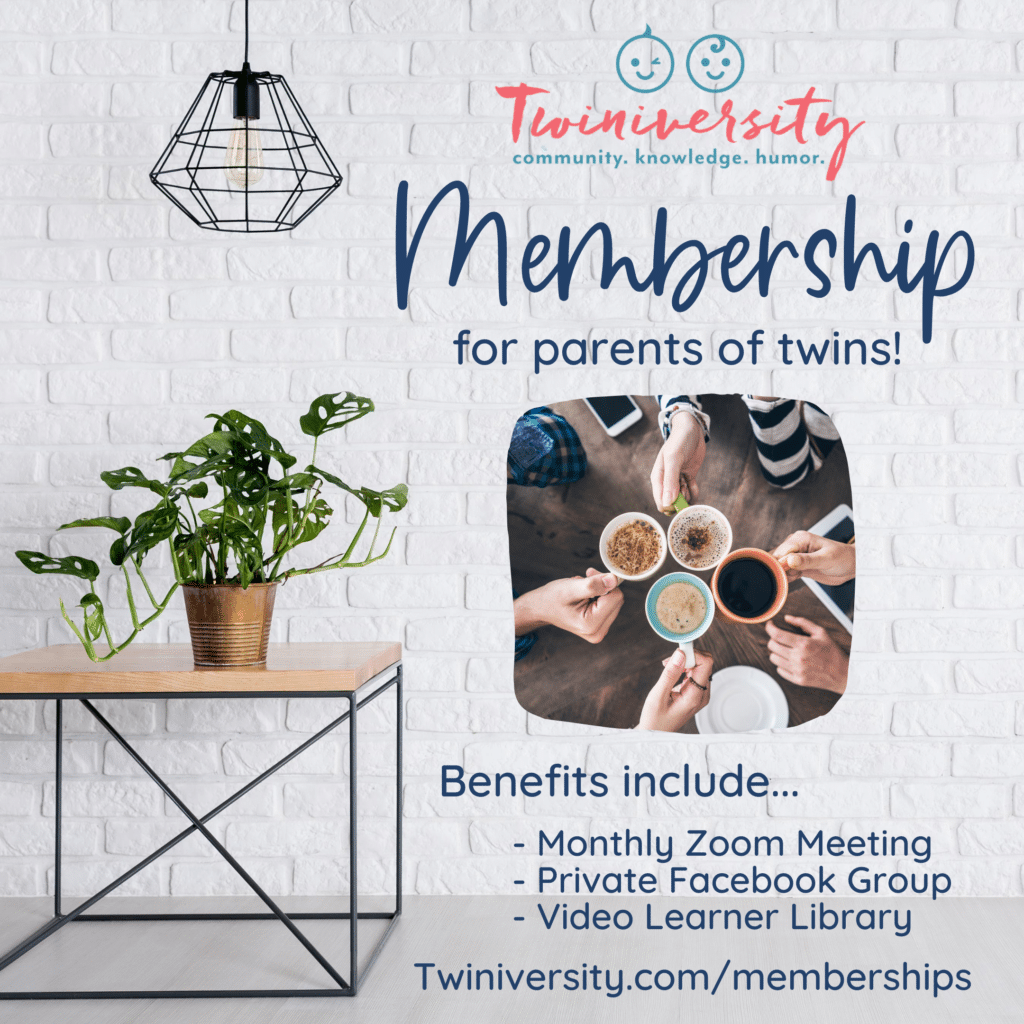 Need some twin parent friends? Get the support you need with a Twiniversity Membership. Benefits include a monthly twin parent club meeting on Zoom, access to a private Facebook group just for twin parents, and a video library of twin parenting lessons. Visit Twiniversity.com/membership to join today!
Secret Santa!
Okay, stay with me here. We've all been through it. You open a gift from someone who knows you, well, at least you thought they did until you open a Christmas gift from them. Your face is smiling and joyful, but inside, you're thinking, "How can I re-gift/return this item without them knowing?" We all know how the rest of this story goes, and to be honest, we've probably been that person giving that gift a few more times than we care to admit.
So, unless you are crafty or just love to buy a gift for everyone you know (and don't mind the re-gifting/return of your gifts) — I highly recommend Secret Santa for all of your groups! Here's the argument to sell your friends/family on this idea: You can spend more money on one meaningful gift, AND with online ordering, it's 100% COVID-friendly! BOOM! You can bet that I'll be doing this with everyone I know, and honestly, I'm already so relieved to avoid all the random nonsense that comes with obligatory gift exchanges.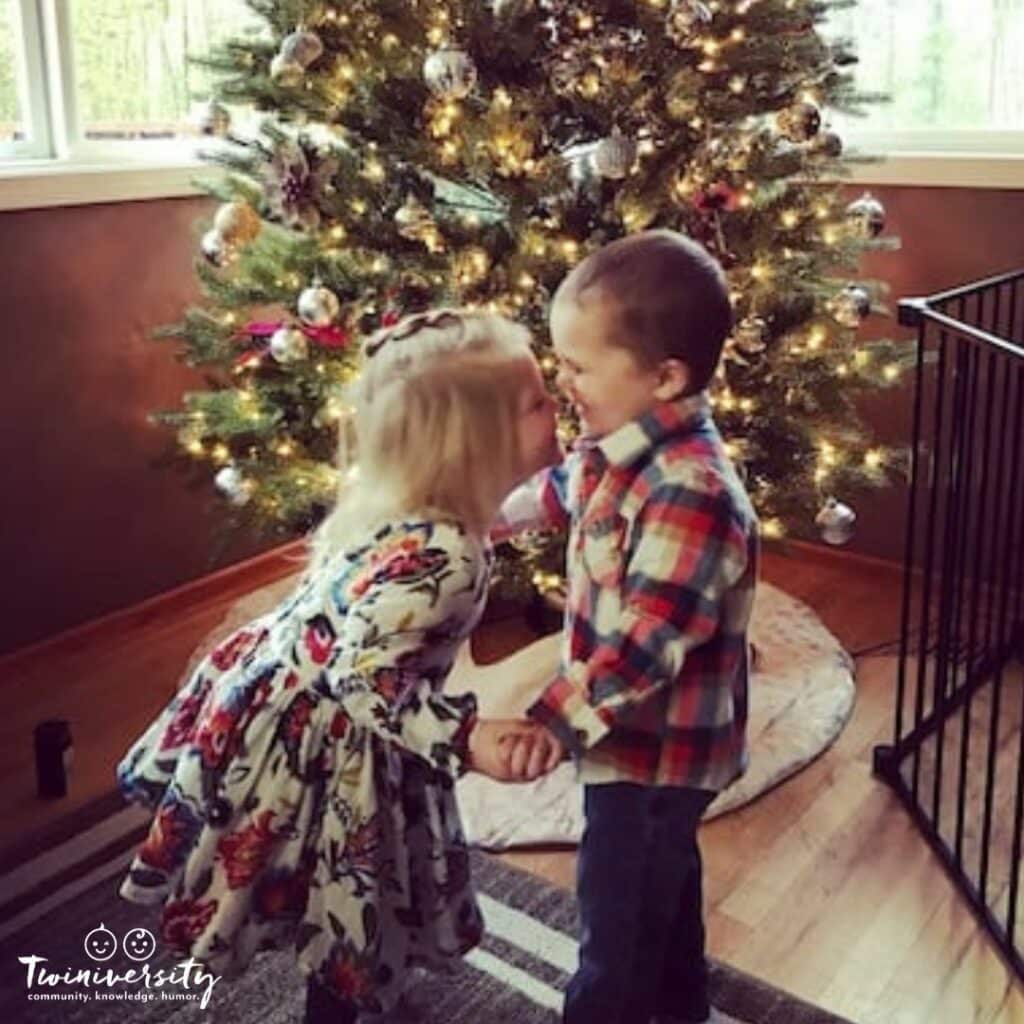 No matter what you end up doing this holiday season, remember it's all about having fun, making memories, and enjoying those we love. This year has been an amazing lesson in showing us how precious life is and that there are no guarantees. Let's create a new version of Christmas, and maybe one day, our twins will be parents, writing an article about the awesome Christmas traditions their parents started in 2020. You might just forget that some of this is necessary for Christmas when you're broke because you're having so much fun!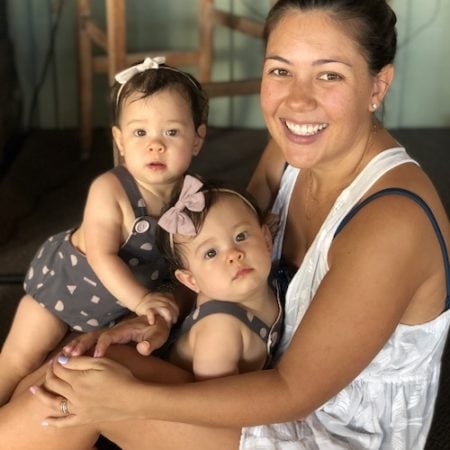 Shaolin lives in beautiful Honolulu, HI, with her identical twin girls, husband, and dog. Besides writing for Twiniversity, Shaolin is a home stager, interior designer, event producer, and studying to be a life coach. Feel free to follow her motherhood journey on Instagram @dearmoomoos.