Last updated on August 23rd, 2023 at 10:38 pm
Cruising with Disney Cruise Line is like visiting the happiest place on Earth and having it move around from one dream destination to another. There is really nothing better than that! There are a wide variety of destinations. There are endless activities for the kids from character meet and greets, kids club, themed days, special live performances and movie showings are all sure to spark the interest in even the most Disney-skeptic individual. There are also adult only dining and activities. Here are my 5 tips for taking your twin toddlers on a cruise and getting the most out of it!
Be sure to plan ahead!
Book your cruise as soon as possible. Itineraries are often available nearly a year and a half in advance and you will find the best pricing at that time. Upon booking, you can choose your stateroom. I suggest picking something mid-ship so you will be the least affected by the ships movement. At this time, you can also choose your dinnertime, and if you have little ones, securing the 5:45pm dinner is key because who wants to sit down for dinner at 8:30pm anyway! Once your cruise is paid in full, and it becomes 120 days prior to your departure date, you can book all port adventures, spa appointments, adult dining and childcare. Do your research ahead of time so that you know what you want to do at each port or what you want to do while on the ship for the days at sea. Being prepared and well informed will have you ready to book everything as soon as it becomes available so you won't risk missing out on your first choices. When at a port, there will not be any character meet and greets and limited activities on board so don't feel like you will missing out on anything. Get off the ship and go explore!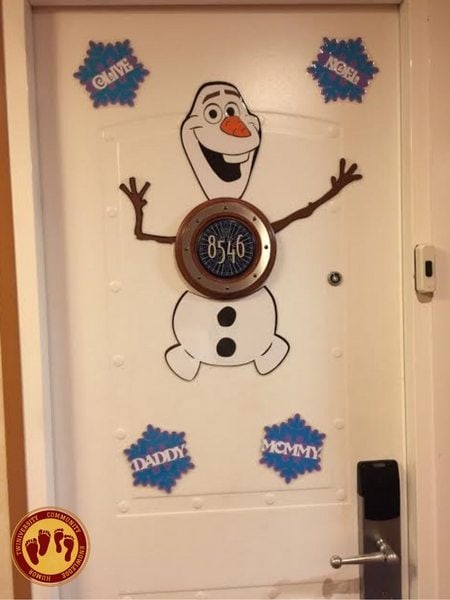 Be sure to participate!
Bring costumes for the kids. All the opportunities for photos with characters are just plain cute when your little princess or superhero is in costume. Depending on the length of your cruise, there will also be a few themed nights, so come prepared. There is usually a dress-up or formal night on all cruises as well as a pirate night. These are fun and there are plenty of opportunities to get some cute family photos taken. Most people will participate at some level, and I say go big or stay home. Bring the tuxedo and pirate costumes and have fun! Other cruises also now have Star Wars or Marvel Days so be sure to pick an itinerary that offers something that everyone will enjoy. If you really want to get in the spirit, plan on decorating your stateroom door too! Most doors on all cruises (with the exception of some concierge suites) have a magnetic door as the entry into your stateroom. Bring your own decorations, buy them on board or purchase ahead of time. Your kids will be able to easily recognize their room and know where to stop when running down the long halls!
Use the App and stay connected
The Disney Cruise Line App will allow you to text friends and family on board so you can avoid roaming charges but still touch base with loved ones. The app also will let you know where and when character meet and greets will occur as well as the evening show and movie times, and dinner menus.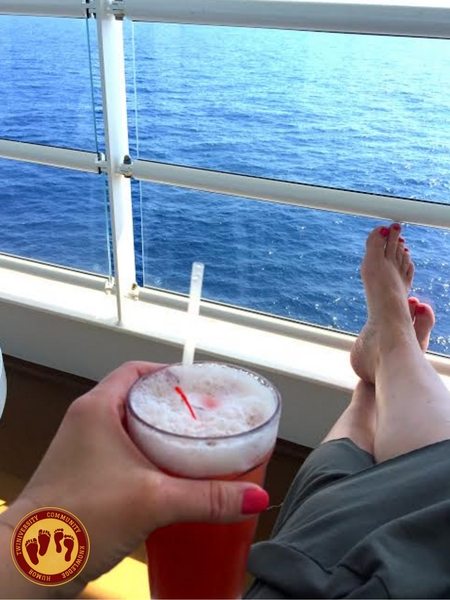 Give your kids time to rest
The excitement and non-stop activities can be a lot for you and the kids. Your normal routine will not happen so don't force the nap unless the kids really need it. Who can sleep after finding out that Mickey Mouse is on your floating hotel? Spend some time in the middle of your day relaxing in your stateroom, watch the water go by from your balcony with a drink-of-the-day in hand or enjoy one of the non-stop Disney movies on the ships' television. Bring a few quiet toys for the kids to play with in your stateroom like coloring books and crayons or play dough. The downtime will be worth it for everyone to re-charge. Planning your day ahead of the cruise will also help you plan out the quiet time. A late nap might be best on days when there are late night activities on the schedule such as on Pirate Night when there are fireworks.
Celebrating a special occasion?
The space inside a Concierge stateroom will make you never want to leave. With 2 bathrooms, a sleeper sofa, separate bedroom, plenty of storage space and a large veranda. You will have the room to relax, play and eat all in your room, very important for those kiddos who may need a little space away from all the excitement on board the ship. Your concierge team will absolutely take care of you with treats in the private lounge where a character may even make a special appearance and leaving surprise gifts on the bed for you and the kids. Having the concierge room offers many special perks including priority boarding and booking of port adventure prior to your cruise. It also allows you to book tickets to princess gatherings, a private lounge when waiting to board the ship, as well as on board with nightly cocktail hour and 24 hour snacks. If you can afford it, splurge for the Concierge room.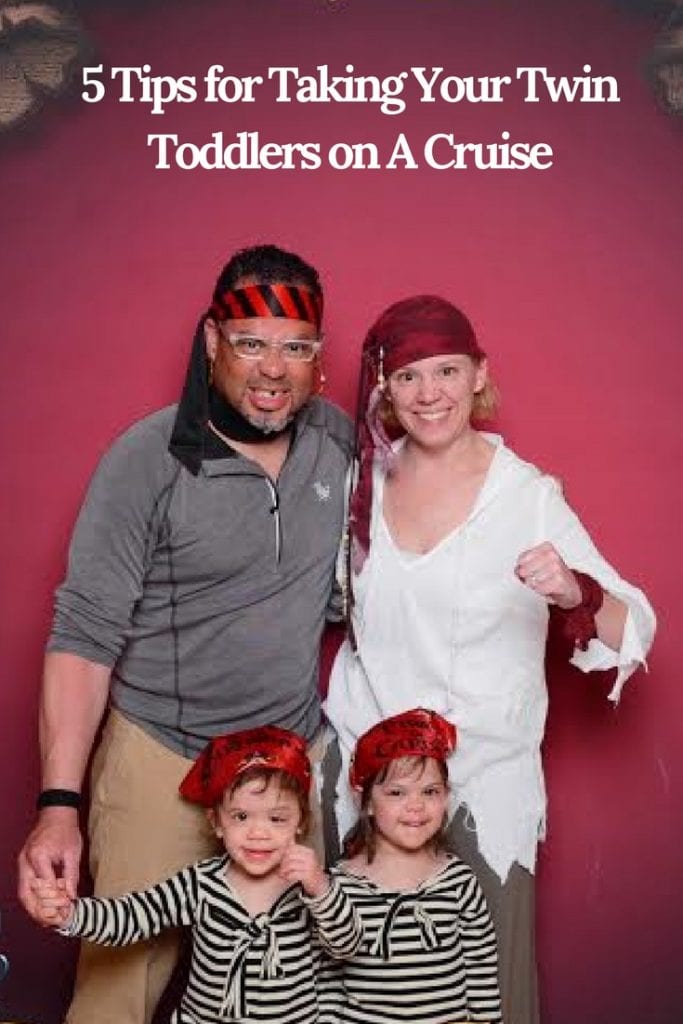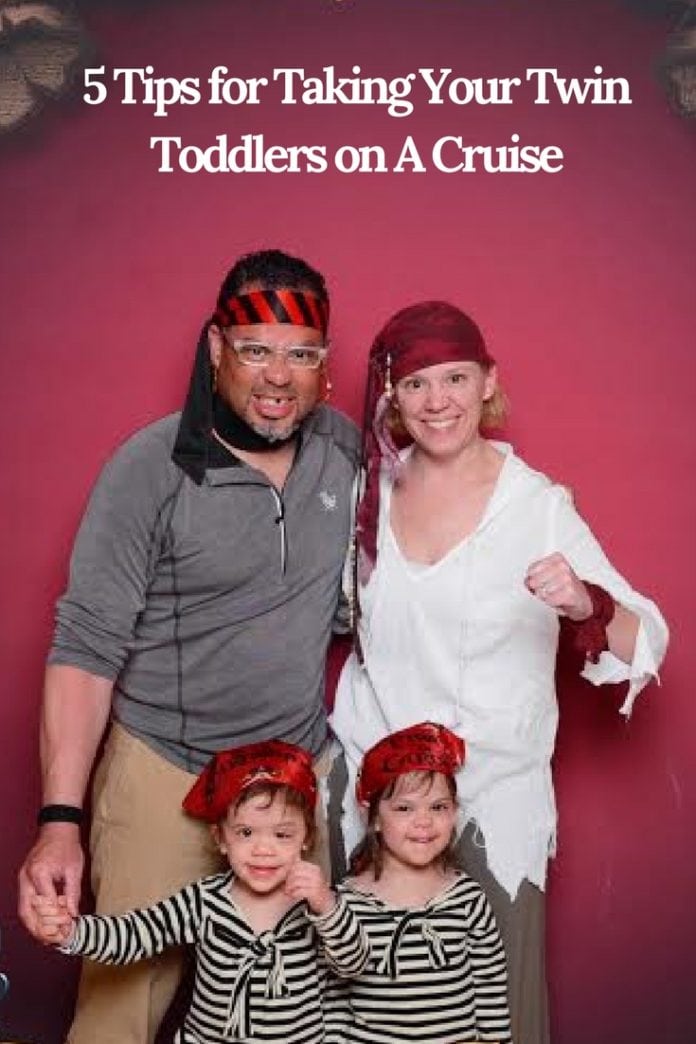 No matter how you do it, a Disney Cruise will not be cheap, but it will be fun! Pick a budget that you are comfortable with but leave a little wiggle room for the extra magical experiences that you can't resist once on board. To be safe, you should also pack an extra duffle bag or make sure you have plenty of space in your suitcase to bring all those extra magical things you purchase back home with you.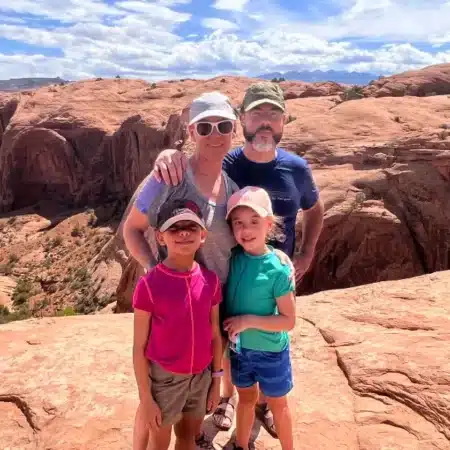 Mandy Sullivan attended Northern Illinois University for Kinesiology with an emphasis in Athletic Training. After working for years in a physical therapy office and traveling every chance she got, Mandy decided to leave the medical field and pursue her interest in food and travel. She and her husband have instilled a love for travel in their 9-year-old twin girls, and they all love to explore new places and try new things. Check out her website and blog at www.vacationfoodtours.com or on Facebook, Twitter, and Instagram.
---
Related Articles
---
Check out our ultimate list of the most important articles for expecting twins
and managing your newborns!
---
Are You a New Twin Parent?
Check out Natalie Diaz's book:
"What To Do When You're Having Two
The Twin Survival Guide From Pregnancy Through the First Year"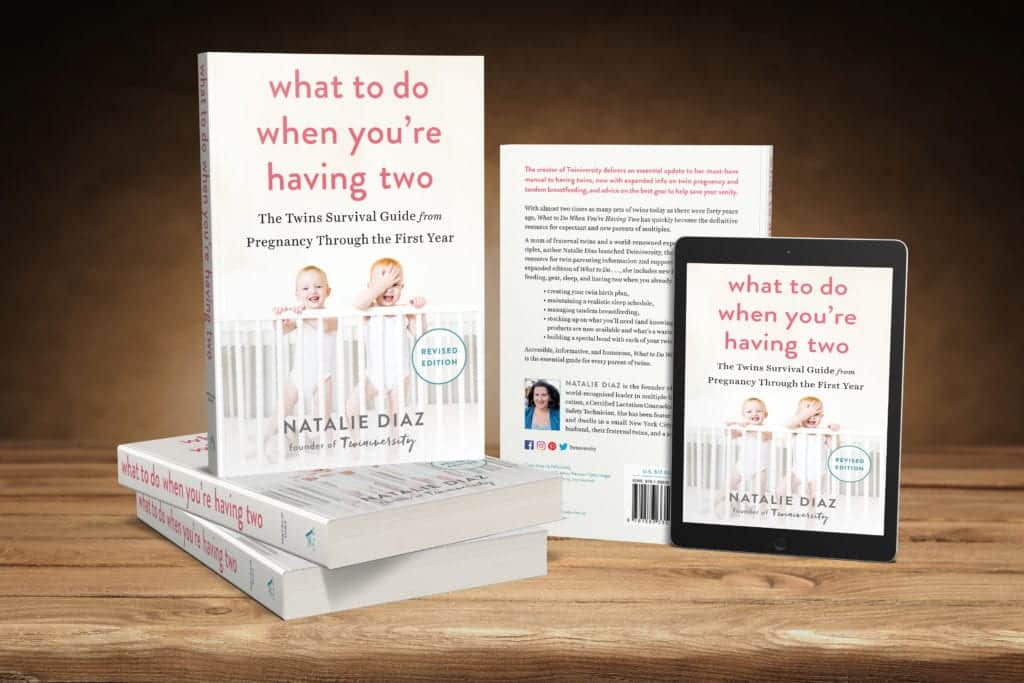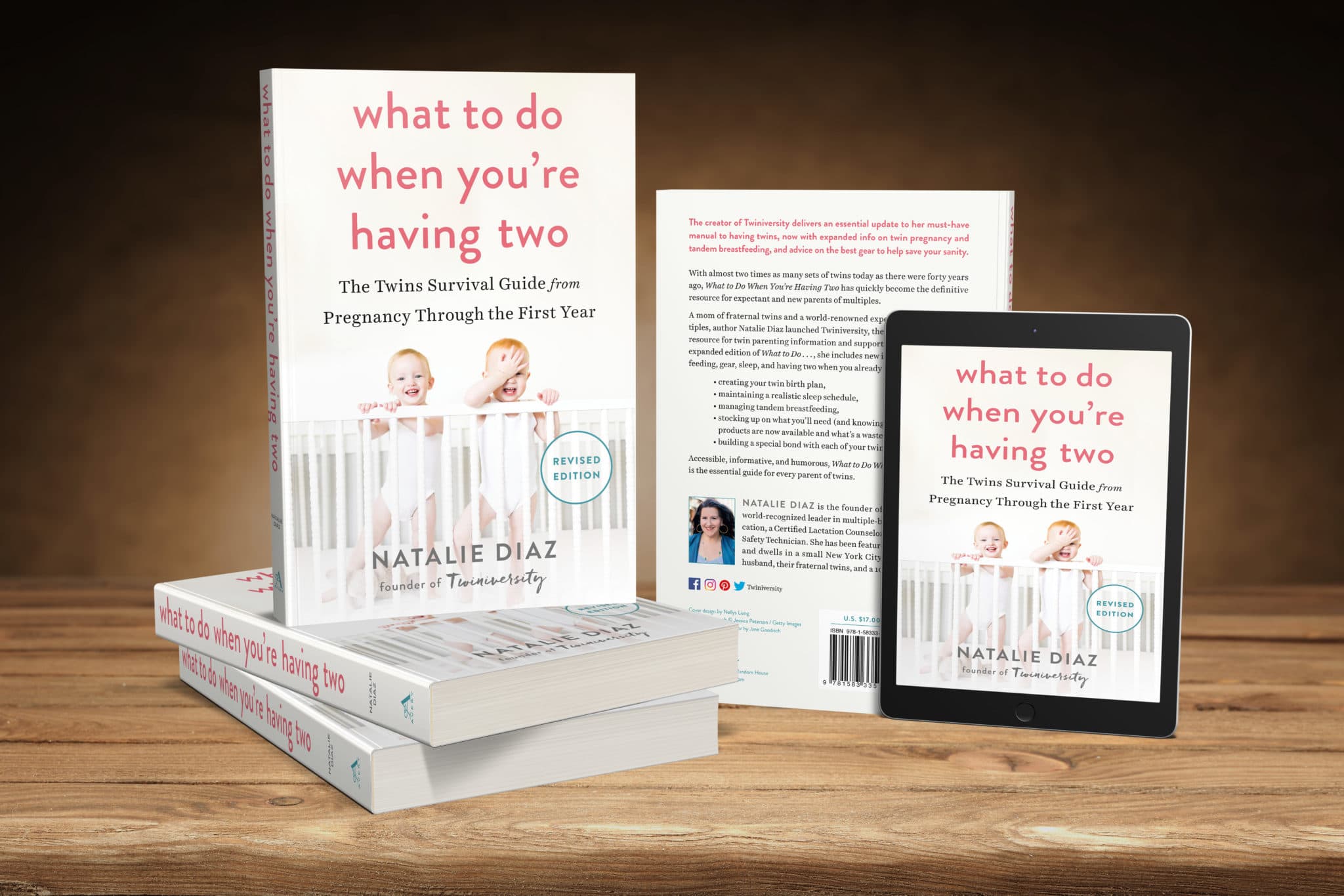 In What to Do When You're Having Two: The Twins Survival Guide from Pregnancy Through the First Year, national twins guru and founder of Twiniversity (and twin mom herself!) Natalie Diaz provides a no-holds-barred resource about life with twins, from pregnancy and birth all the way through your duo's first year of life.
---
Have you taken your expecting twins class yet? We offer a great class on demand so you can take it on your own schedule! There are so many video modules covering everything from your twins' baby registry to your first week at home with twins! Sign up today to get started before your twins arrive.
---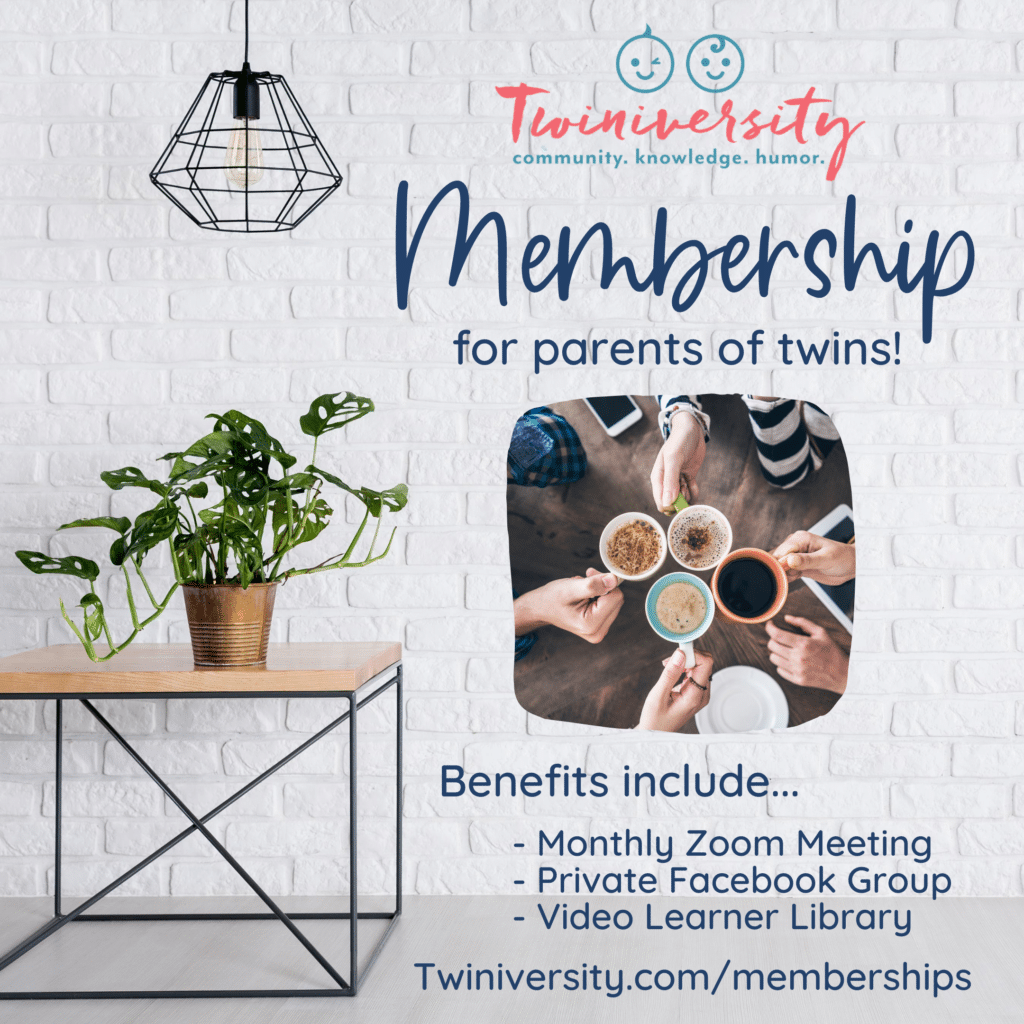 Need some twin parent friends? Get the support you need with a Twiniversity Membership. Benefits include a monthly twin parent club meeting on Zoom, access to a private Facebook group just for twin parents, and a video library of twin parenting lessons. Visit Twiniversity.com/membership to join today!
---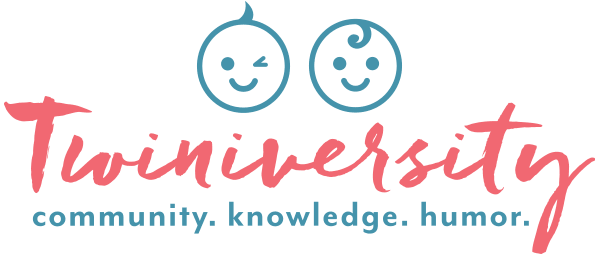 Twiniversity is the #1 source for parents of
multiples, and we are growing faster every day!
Find us all over the web:
Or contact us by email at community@twiniversity.com