I look back on the days when our kids were under the age of two and we could fly them for free with great fondness. I wish we had traveled more when they were younger. Now our four children are ages 11, 10, 8, and 8 and no one travels for free. This has required us to get creative in how we save for and plan our family vacations.
Here are several things that we've done to cut the costs of travel and save for the trips we still love taking.
Saving Each Month
Even when the budget is tight, we try and save money each month for vacations. In our monthly budget, we'll set aside a specific dollar amount into savings for our vacation goals.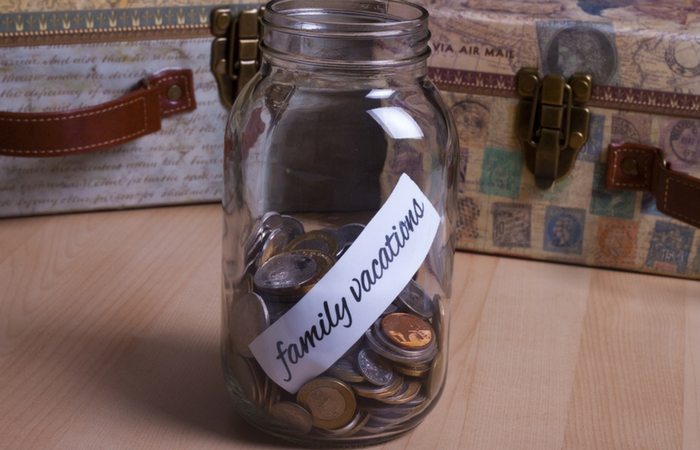 Windfalls to Vacation
We have also used unexpected windfalls to help fund family vacations. These could be tax returns, work bonuses, birthday cash, etc. When you get a windfall, throw it at your vacation savings.
Don't Pay Full Price
Saving for vacation is just one piece of the puzzle. If you can reduce the cost of the trip in the first place, you obviously don't have to save as much.
Cutting costs is where the creativity and flexibility comes in. If you can be flexible, you can save significantly on your family vacations. Let's talk about some things that we've found helpful in saving money on trips.
Travel in the Offseason
We love to travel in the offseason. Why? Because the offseason means less people and significantly lower costs.
We homeschooled our children for many years and our favorite family vacations were beach trips the first week of public school. After Labor Day in the United States (early September), the weather is still like summer but the costs and crowds are like winter. Awesome!
If you have flexibility with your children and when they do or do not have to be in school, consider vacationing when everyone else is back at school and work.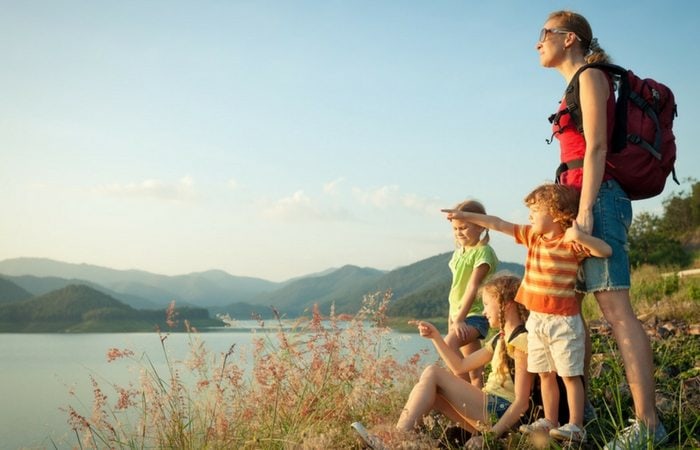 Day Trips
Family vacations don't have to be multi-day, cross-country excursions. What could you go do and see near where you live in one day? Pack a picnic and go explore. You'll be back that night so you don't have to pay for a hotel.
Piggyback Business and Family Trips
Another favorite way we travel is subsidized business travel. We've taken several family vacations where I was attending a work conference in San Diego or Orlando. My employer was already paying for my travel, lodging, and food so we just had to make up the difference for the rest of the family. This ends up being a huge "discount" on paying for everything ourselves.
If you travel for work, see how you can take the family along to make it a subsidized family vacation.
Visit Family
We all know that visiting family isn't really a vacation. It's more like a trip. However, if you can stay at a family member's house, it is free lodging. That's a win!
When you stay with family you get a free bed, home cooked meals, and often built-in entertainment with grandparents and cousins. Plus you get all of this for little or no cost.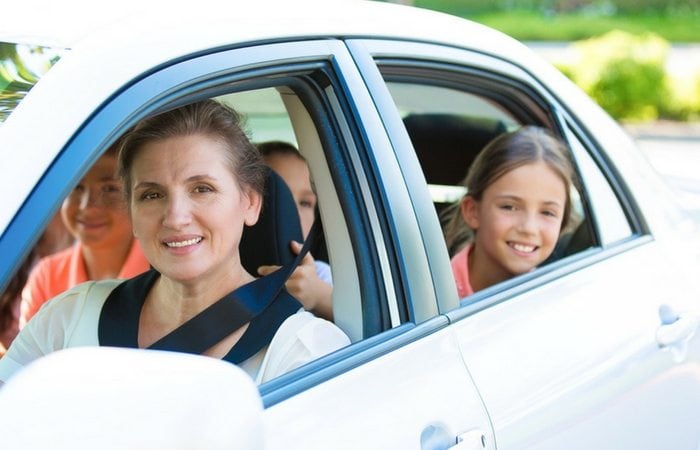 Driving vs. Flying
Air travel continues to be more and more expensive. Flying our family of six across the county could cost upwards of $2000 or more. Yikes! This is the main reason I miss those days when my kids were under age two and could fly for free.
When we reached the tipping point of air travel being a bit too much for our budget, we started driving for family vacations. Yes, it takes longer to get there but you do get to see parts of the country than you'd simply miss if you flew.
Hotels vs. Rentals
We have found that as our family has grown, it is more and more difficult to fit all six of us into a hotel room. If we will be staying at our destination for more than a few days, we'll look at getting a HomeAway, Airbnb, or similar vacation rental.
There are several advantages for staying at vacation rental homes:
The kids have space to run around without disturbing hotel guests. Yes, we've gotten calls from hotel front desks that our kids were too loud. Oops!
We as parents get our own room away from the kids.
We can cook our own meals and save money by not eating out three meals a day.
All this is often for the same price or less than a hotel for the same amount of time.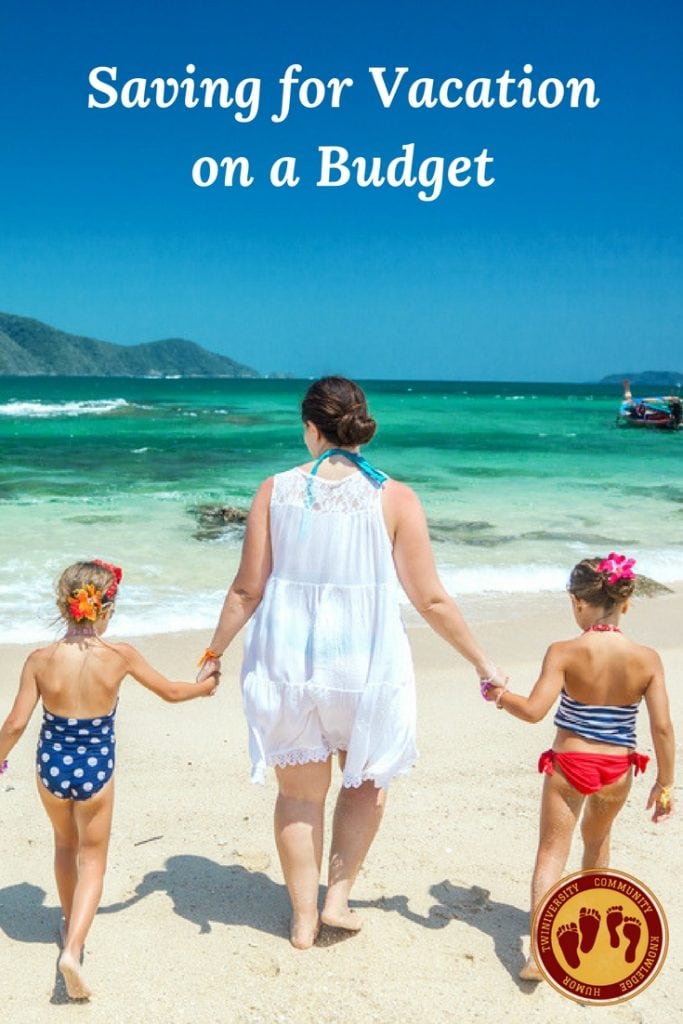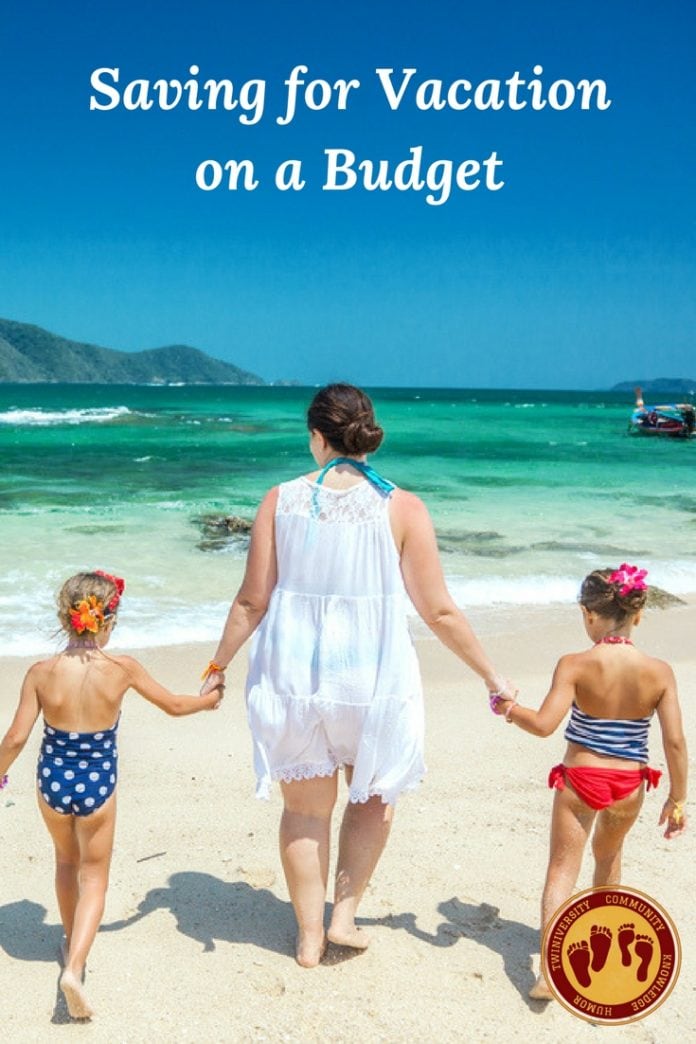 Travel Hacking
The ultimate way we've found to save for family vacations is to travel hack our way using credit card reward points. Basically you can earn free or significantly reduced travel through points you accrue with travel credit cards. (If you're new to this, TravelMiles101.com has a great introduction.)
If you are able to pay off your credit cards each month, then travel hacking could help you save thousands on family vacation travel. For example, this past summer we took a 22-day family road trip and only had to pay for 2 nights of hotel stays. We used reward points to pay for the other hotel stays.
Be Flexible and Creative
Using some of the tips above, you should be able to both cut the cost of your travel and save more effectively for that upcoming family vacation. Happy travels!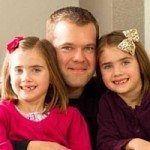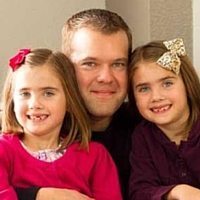 Joe Rawlinson is the father of four children, two boys and identical twin girls. He is the author of two books for fathers of twins, "Dad's Guide to Twins: How to Survive the Twin Pregnancy and Prepare for Your Twins" and "Dad's Guide to Raising Twins: How to Thrive as a Father of Twins." Joe also makes unique t-shirts for parents of twins at the Twin T-Shirt Company. You can find more tips and tricks for preparing for and raising your twins at dadsguidetotwins.com.
---
Related Articles
---
The rate of twin births has risen 79 percent over the last three decades, and continues to increase. A mom of fraternal twins and a national guru on having two, Natalie Diaz launched Twiniversity, a supportive website with advice from the twin-trenches.
What to Do When You're Having Two is the definitive how-to guide to parenting twins, covering how to make a Birth Plan checklist, sticking to one sleep schedule, managing double-duty breastfeeding, stocking up on all the necessary gear, building one-on-one relationships with each child, and more.
Accessible and informative, What to Do When You're Having Two is the must-have manual for all parents of twins.
---
Whether you're a twin parent in the big city surrounded by scores of resources, or a triplet parent out in the country with no one around for miles — our multiples parenting forums are for YOU! Sign up for FREE and connect with people who are just like you — parents of multiples looking for advice, parenting tips, or even just people to chat with who will understand what you're going through. Our forums are open to people all over the world and we offer scads of specialty rooms to find others who are going through the exact same thing as you. Check it out today!
---
Twiniversity is the #1 source for parents of multiples and we are growing faster every day!
Find us all over the web:
Or contact us by email at community@twiniversity.com