Last updated on August 4th, 2023 at 12:21 am
I tend to refer to it as "divide and conquer", and my husband prefers to say we're "playing zone defense". But whatever you call it, leaving the house to go pretty much ANYWHERE with twins can be challenging. I should know – I have two sets of twins, so almost every move I make needs to be carefully thought out and executed. Whether I'm by myself with the kids or our entire family is together, I need to always be prepared for an adventure of some sort whenever we leave the house.
From lots of experience over the years, my husband and I have come up with a list of places and events we consider "doable" while flying solo — meaning that both of us feel comfortable taking the kids ourselves without a second set of hands to help. We've also learned (the hard way!) that there are many places and events we consider impossible to go it alone. These lists have been modified over time depending on the age of our kids, because we all know that taking two 8 year olds to a grocery store is a lot easier than taking two 3 year olds! Usually.
The toddler age tends to be the time period when our list of "impossibles" grows. My twin boys just turned 3, and to say that they're precocious and spirited is being far too kind. They're crazy, fast, loud, rough, volatile… you get the picture. So the places I feel comfortable taking them by myself at this age are few. Yet my older twins, who are 8 years old, have become much easier to take places (thankfully they outgrew the tantrum phase a few years ago!)
Speaking in general, here is a list of places I consider doable to take my kids by myself:
short shopping trips (grabbing a few items at one store)
most play dates
the library (assuming no one screams or throws a fit, and they can keep fairly quiet!)
fenced-in playgrounds
organized birthday parties or gatherings, where there is an activity planned to grab their attention and keep them in one general area
enclosed play places, where I can see where they are and know they can't easily escape or leave my range of view
You probably noticed that every place on the above list has some sort of structure to it. My kids NEED structure, in every sense of the word. They need to know what they're doing and why they're at a certain place, and more importantly they need a physical boundary – or might I say enclosure – so that I know they're safe, can't get lost, can't run off, and I can find them at any moment. Especially at a young age, two children (or four, in my case!) is a lot to handle and keep track of, so knowing you're somewhere safe when you're solo with the kids helps with peace of mind. I've also learned to realize that we can't always stick around certain places for too long. Our time (and their attention span and patience) is limited, so I've learned to recognize cues from my kids when they've had enough and it's time to go.
OK, so here's my personal list of "NEVER go it alone!" places. These are places or events that my husband and I know we couldn't safely and effectively handle it on our own, and we need each other or a second adult helper there to "play zone defense" (and remember, we have two sets of twins):
the beach, a pool, or a water park
airplanes, movie theaters, plays, or anywhere that the kids need to sit still for a length of time
open spaces, such as a soccer or baseball field/outdoor sporting event, an unenclosed playground, etc.
restaurants (WAY too much can go wrong, and usually does!)
a time consuming shopping trip, where I need to hit several stores and get many items
museums and amusement parks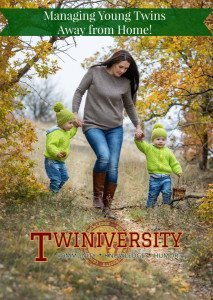 I feel that these places are pretty self-explanatory. Unless my husband is with me, I tend to steer clear of places where things can get too hectic, crowded, hard to juggle, or unsafe for my kids. As a family, we LOVE the beach. We spend full days there in the summer as often as we can. But my husband and I know we could never do it alone without the other one there to help. The same goes for places where we know our kids may get restless and antsy, like theaters, planes and restaurants. It's too much for one of us to try to keep each kid sitting, paying attention, occupied and behaving all on his or her own. And having a second set of hands is key for open spaces where kids could possibly run out of view (my 3 year olds are runners, I've already discovered!), get lost, or lose track of their whereabouts. Safety is the overall concern in many of these examples.
This is how we feel about our family. You might feel differently about yours. And that's OK. But if taking your toddler multiples to certain places on your own scares you, just know that you're not alone. And it's OK to avoid certain places when you're flying solo — trust your instincts and go with it. Taking the entire brood out and about doesn't have to be overwhelming or frightening. And knowing ahead of time that you can handle what's in store makes for much smoother sailing. Thinking it through, knowing whether you'll be dividing and conquering or playing a little zone defense, and having a plan in place before heading out the door with twins is helpful to both them and you.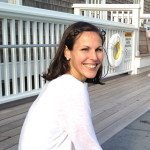 Caroline Todd is a stay-at-home mom of two sets of twins: Eliza and Zachary, 8, and Henry and William, 3. She and her husband Erik live on the south shore of Massachusetts. When she's not up to her elbows in the chaos and excitement of daily life with 4 young kids, Caroline enjoys running (for her sanity's sake!), reading, spending time with her family, and enjoying adult conversation with friends once in a while.
---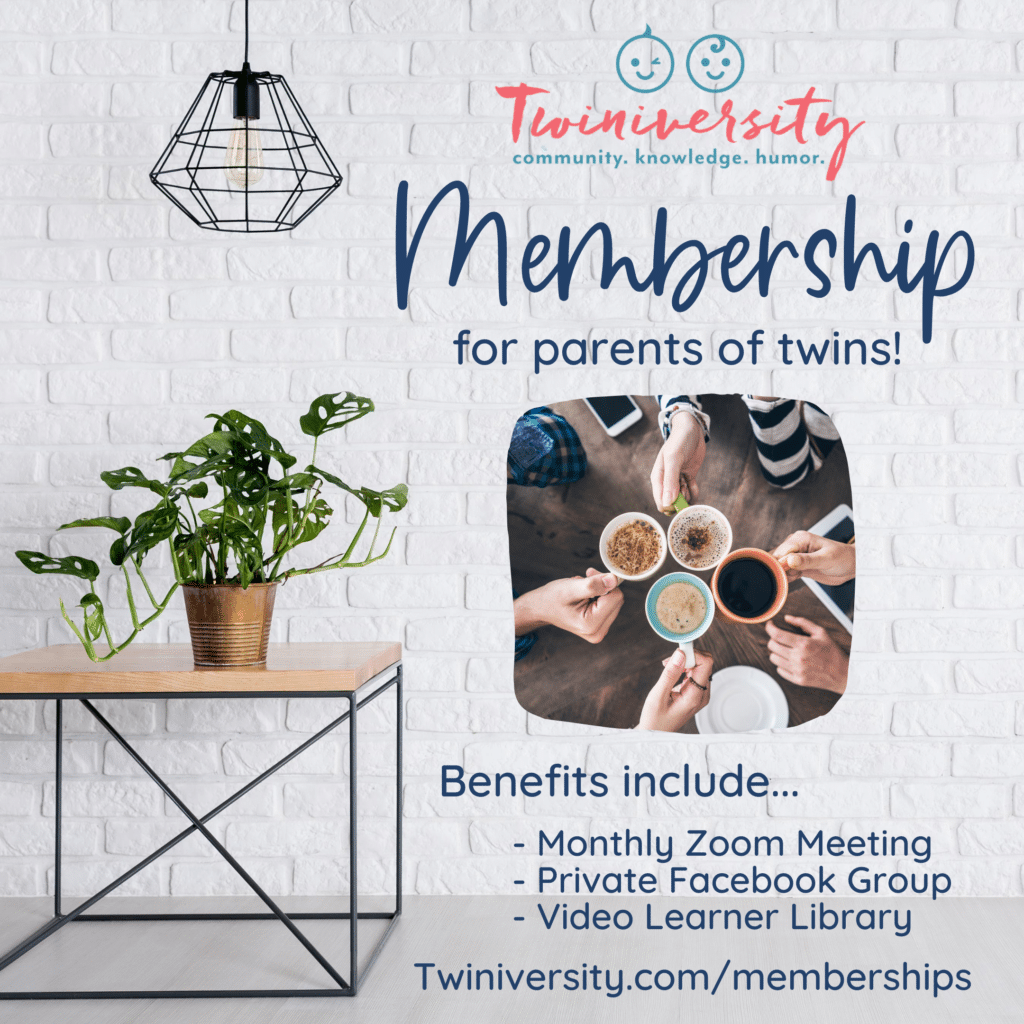 Need some twin parent friends? Get the support you need with a Twiniversity Membership. Benefits include a monthly twin parent club meeting on Zoom, access to a private Facebook group just for twin parents, and a video library of twin parenting lessons. Visit Twiniversity.com/membership to join today!