Read below about the do's and don'ts of bottle feeding, sponsored by Dr. Brown's for more information on their awesome bottles, scroll to the bottom.
*The preceding tips should be taken as mom-to-mom advice. Always check with your pediatrician before changing any feeding routines.
Nothing compares to the joy of holding your newborn for the first time. Whether you have one baby or multiples, it is natural to worry about feedings. Be prepared for plenty of advice, the good and the not-so-good. The best advice will come from your pediatrician, lactation staff, and hospital nurses. Don't worry, you'll get a lot of time to practice before you're discharged from the hospital. You'll also learn plenty just by observing your babies' cues.
After reaching full term gestational age, newborns are typically fed 2 to 4 ounces of formula or breastmilk every 2 to 3 hours 'round-the-clock'. Your pediatrician will advise on when to increase the volume of feedings, when to start stretching out your feedings, and when it's OK to start sleep coaching. When in doubt, ask!
If you plan to breastfeed, you should also plan to get your twins used to taking a bottle now and then. This will allow you to get more help with feedings from others and make for an easier transition if/when you return to work. Good news! Bottle feeding is known to help family members bond with baby. And, we're here to guide you through it!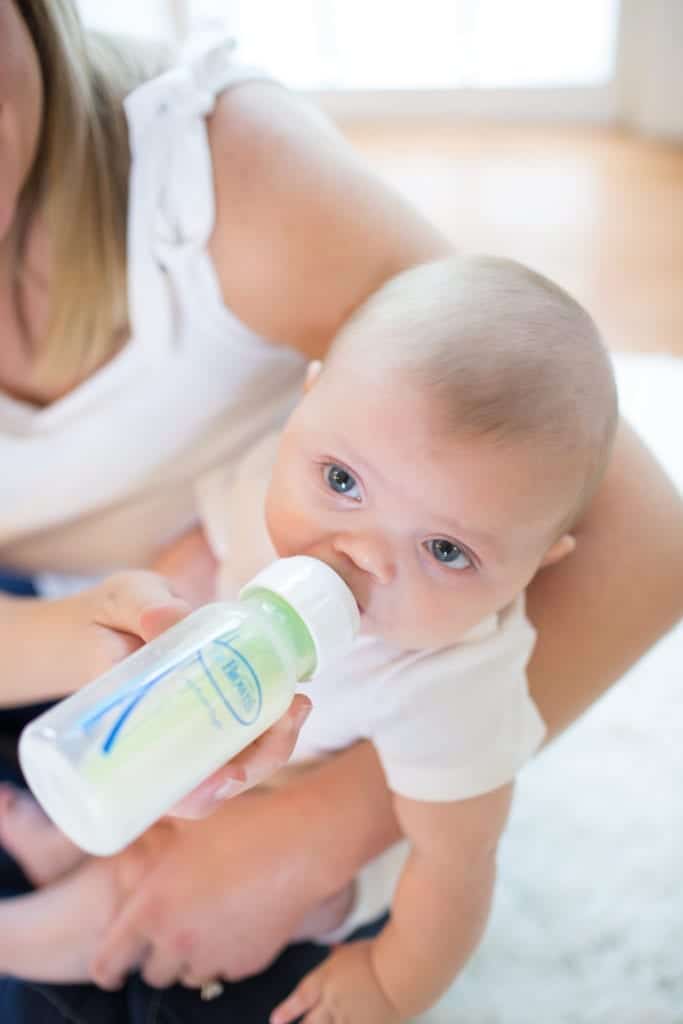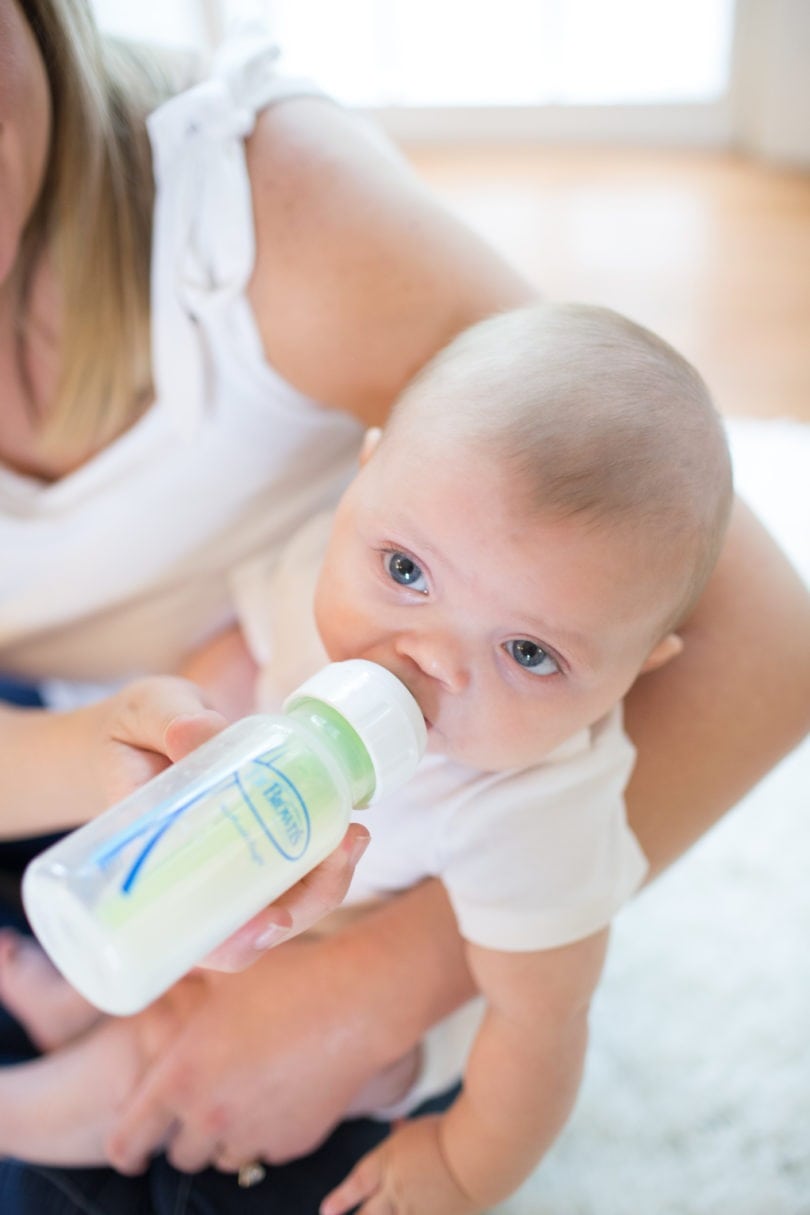 The Do's of Bottle Feeding
• Follow doctor's orders regarding frequency, volume, and transitions, such as when changing formula brands/stages. Switching things up too fast may upset tummies.
• Avoid fatigue and pain by using good posture. Keep your back straight, shoulders down, and alternate arms. Footstools and feeding pillows really help.
• Keep supplies in a basket next to you for easy access during feedings. Fill this with burp cloths, bibs, hand sanitizer, baby wipes — anything you might need during a feeding. Don't forget a bottle of water for yourself!
• Use room temperature water to mix your formula from the very start and you can skip warming bottles, which is a huge timesaver. You can fill up all your bottles with water for the day and add formula when baby is ready to eat (reminder: check expiration dates).
• Dry baby = happy baby! Change your babies' diapers before each feeding to ensure maximum baby comfort.
• Soak bottles, nipples, and bottle parts in warm soapy water after use. This will make washing so much easier at the end of the day. Keep a small bin in your sink to collect them all throughout the day (those pink plastic tubs from the hospital are perfect for this.)
• During feedings, hold the bottle at a 45 degree angle or higher. Milk should completely fill the nipple to prevent air from getting into baby's tummy.
• Use a paced bottle feeding technique. All babies can benefit from this technique, which helps them learn to slow down and eat at an appropriate, natural flow. This will help baby to better transition back and forth between bottle and breast and avoid the dreaded "nipple confusion". Learn more about this technique here.
• Burp baby halfway through and after feedings to eliminate gas. Firmly pat the lower back for best results.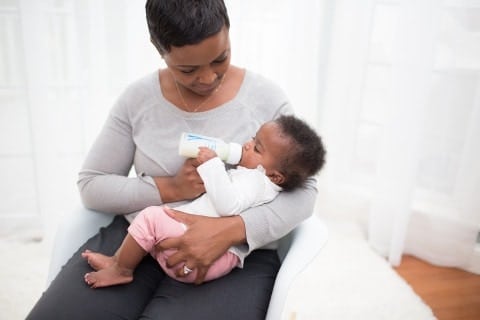 The Don'ts of Bottle Feeding
• Don't save unfinished bottles. Saliva mixes into the bottle and contaminates it if stored.
• Don't ignore formula directions. Follow the directions on the label, use the included scoop for measuring, and make sure you're not leaving any clumps that can clog the nipple.
• Never cut a nipple to increase flow. Pieces can break off, causing choking or injury. Buy the next level up.
• Don't overstimulate the babies during nighttime feedings. Use dim/soft light and minimal noise. You want them awake just enough to eat so you can get them right back to sleep.
• Don't force-feed a baby who doesn't want to eat. If your baby refuses a bottle or stops way before they should be full, they may be suffering from reflux or swallowing issues. If you're worried your baby isn't eating enough or is struggling with eating, make an appointment with your pediatrician.
• Never leave baby on an unsafe surface, such as a counter, table, or couch. Even if they are in a bouncy chair and you think he/she is asleep, babies can roll or grab items at only a few months old. If you must step away for a moment, place your babies in a safe spot on the floor in a seat or on a blanket.
• Don't microwave formula. Microwaves heat unevenly and create 'hot spots' that can burn the baby. If you choose to warm your bottles, use a bottle warmer, place bottles in hot running water, or heat in a pot of water on the stove top. Always check the milk's temperature on the inside of the wrist to make sure it's room temperature (you shouldn't feel drops) before feeding.
Whether you have one baby or multiples, if you follow doctors' orders, your baby's cues, and these simple guidelines, you can put your feeding worries aside. Enjoy these special moments as you watch your baby(ies') eat and grow. Happy Feeding!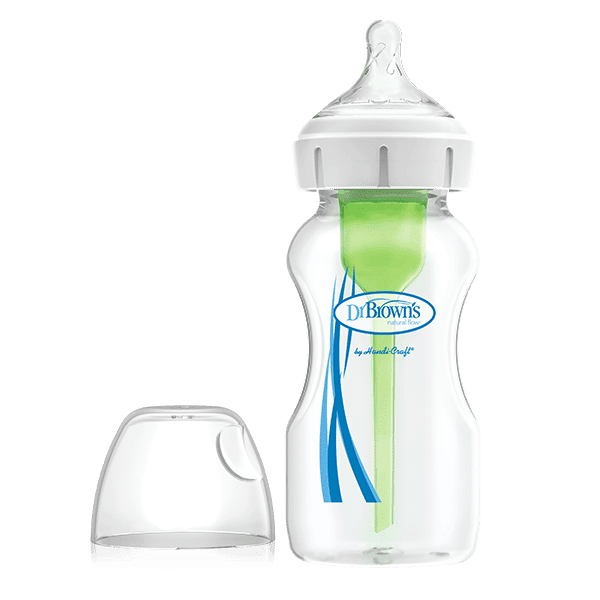 Your options have never been better with Dr. Brown's Natural Flow® Options+™ Wide-Neck Bottle. From nipple to base, the Options+ Wide-Neck Bottle makes for a comfortable feeding experience for baby and eases the transition from breast to bottle and back again. Starting at the top, each nipple is specially engineered to offer the same consistent, natural flow, so you and baby know what to expect in every feeding. The NEW breast-like nipple shape is correctly contoured for a proper latch and a more natural bottle-feeding experience – perfect for switching from breast to bottle and back again! Together with the anti-colic internal vent system, baby feeds without fuss.
But it doesn't stop there. The anti-colic internal vent system features an enhanced design to improve an already innovative feeding experience:
Clinically proven to reduce colic
Decreases spit-up, burping, and gas
Shown to better preserve nutrients in breast milk and formula
Aids in digestion for a good night's sleep
Offers a flow rate that supports breastfeeding.
Their bottles work best with the vent system in place – but it's great to have options when baby's feeding develops. Just remove the vent when you feel it's time – no need to introduce a different bottle. See, the vent system isn't the only means of venting in the Options+™ bottle. Their bottle nipples feature their own venting system that offers a feeding experience similar to most nipple-vented bottles.
Options+™ is dishwasher (top rack) and sterilizer safe. BPA free. 0m+.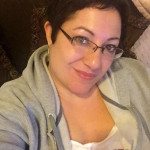 Lorraine Conforti is a proud new mom of twin boys and pet-parent of two cats and a dog. Being both conservative and artistic, she describes herself as "a little bit country and a little bit rock and roll." She enjoys the arts, music, writing, and had performed in a Blues/Rock band with her Husband for several years. She is also passionate about health and fitness and has held certifications for nutrition and Personal Training, and has earned a BS Degree in Healthcare Management.
Related Articles
Starting a Bottle Feeding Routine for Twins
Baby Basics: Bottle Feeding Twins