Last updated on September 3rd, 2023 at 07:38 am
"Wow! There's two of them in there!"- the first words my doctor uttered during our initial ultrasound with our twin boys. Immediately my mind started to race. 'What does a twin pregnancy look like? How big am I going to get? How the heck am I going to deliver TWO babies?!' As I went through these multiple stages of panic, my doctor remained calm and quickly answered all of the questions my husband and I threw her way.
Eventually we arrived to the topic of delivery. Now, as a reminder, this was my first pregnancy and I was only 8 weeks along, but I was terrified at the thought of delivering two babies vaginally. To all of the Moms who have delivered their babies using no medication, I bow down to you! However, I knew that this would not be our story. I have always held the mantra: 'take meds if you need them!' I knew my delivery story would follow this logic, and involve some type of pain block to ensure that I felt nothing. Some may say this makes me 'less of a woman.' To those who fall into this camp, I say to you: 'Happy Mommy = Happy Babies.'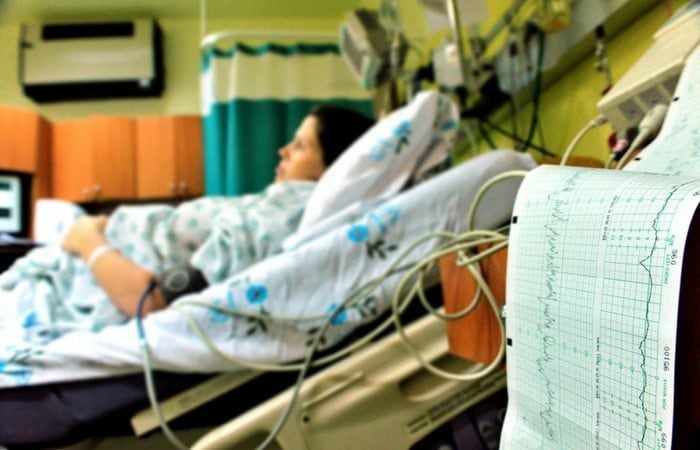 As my doctor went through the various delivery scenarios for twins, she explained the circumstances that would help lead us to a vaginal delivery. She also explained to us that all twin deliveries at our hospital take place in the OR in case of complications. About halfway through the conversation, I stopped her. I was replaying scenes from the movies and TV shows where an emergency Cesarian Section was deemed necessary. "What if I want a planned Cesarian Section? Is that a possibility?" Again, I remind you, this was my first pregnancy and I didn't know how much I would be allowed to dictate. My doctor looked at me, and before she could respond, I started rattling off my reasoning, "I just am so nervous about having one vaginally and one needing an emergency C-section! What if some monitors start beeping and I have an anxiety attack during the delivery?! Are you equipped to handle a panicky mom while she's trying to push out one of her babies? What if I…" She looked at me again, smiled and cut me off: "You don't even have to explain yourself. Of course we can schedule a C-section."
From this point, I was lucky. Much of my pregnancy came without complications. I had a few bouts with high blood pressure towards the end, but I now look at that as my boys way of saying, 'We're almost ready Mom!' About two and a half weeks before my scheduled C-section, I woke up and began to brush my teeth. As I was standing there, my water broke! We went straight to the hospital and that evening my healthy twin boys were delivered via Cesarian Section. Planned, yet unscheduled.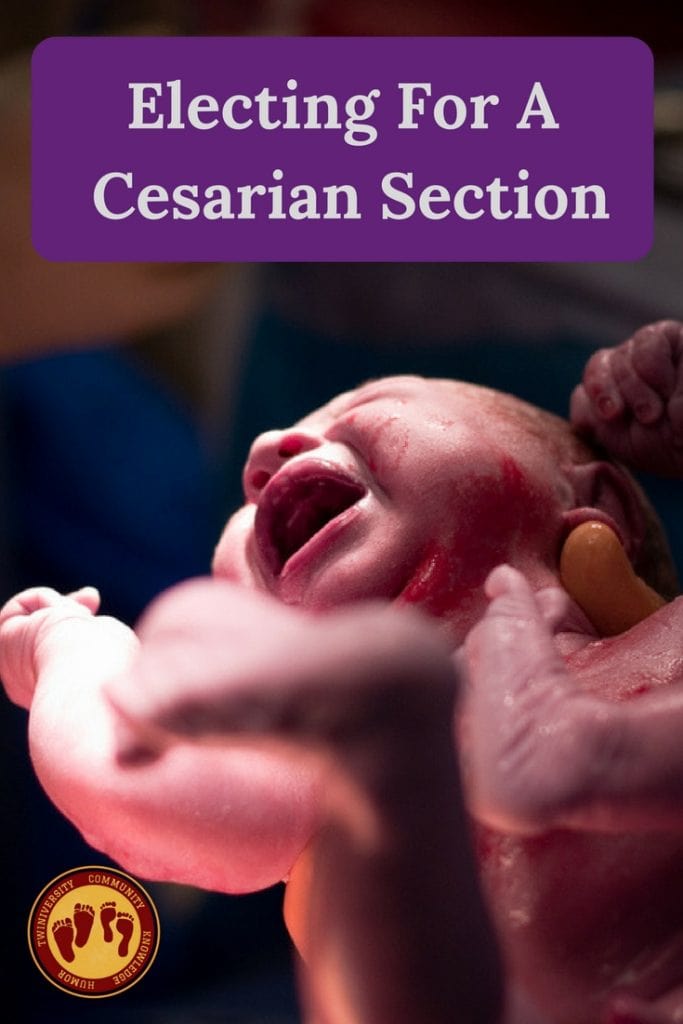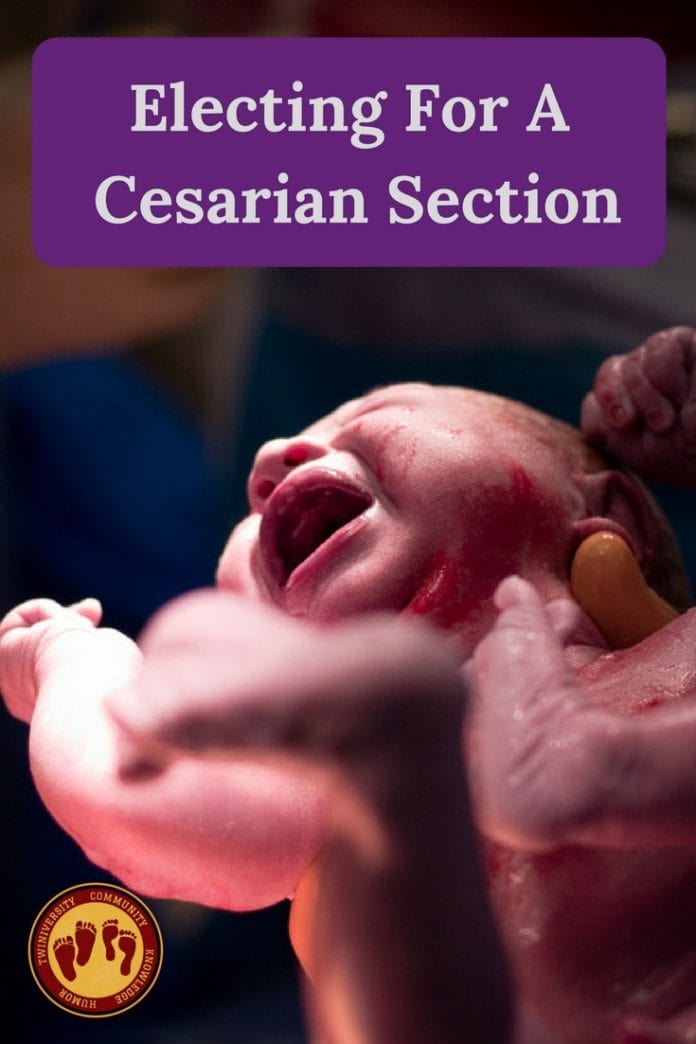 As a Mom of multiples who chose to have a Cesarian Section, I have already endured the eye rolls and the sighs. I have even heard, "Didn't you want to at least try to push them out? How do you know you couldn't do it if you didn't try?" on a few occasions. I am quick to respond with a smile, often a shoulder shrug, and the following: "It doesn't matter how they got here, what matters is that they are here and that they are healthy."
All content on this Web site, including medical opinion and any other health-related information, is for informational purposes only and should not be considered to be a specific diagnosis or treatment plan for any individual situation. Use of this site and the information contained herein does not create a doctor-patient relationship. Always seek the direct advice of your own doctor in connection with any questions or issues you may have regarding your own health or the health of others.
---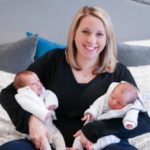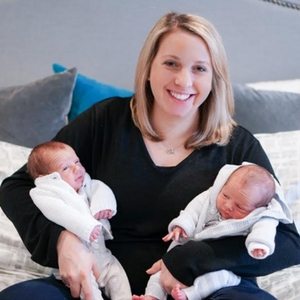 Abby Ludwig is a work-from-home mom (Baby Registry Consultant with Gugu Guru) to 6-week-old twin boys and lives in the Chicagoland area with her husband. She is quickly figuring out how much time it takes to do three loads of laundry a day while running the dishwasher twice. In her spare time she likes to…ha! There isn't any spare time with 6-week-old twin boys! Most of her days are filled with cuddles, diapers, and tummy time. She is so excited to be writing for Twiniversity as she ventures through her crazy and exciting new life as a mom!
---
Related Articles
---
Check out our ultimate list of the most important articles for expecting twins
and managing your newborns!
---
Are You a New Twin Parent?
Check out Natalie Diaz's book:
"What To Do When You're Having Two
The Twin Survival Guide From Pregnancy Through the First Year"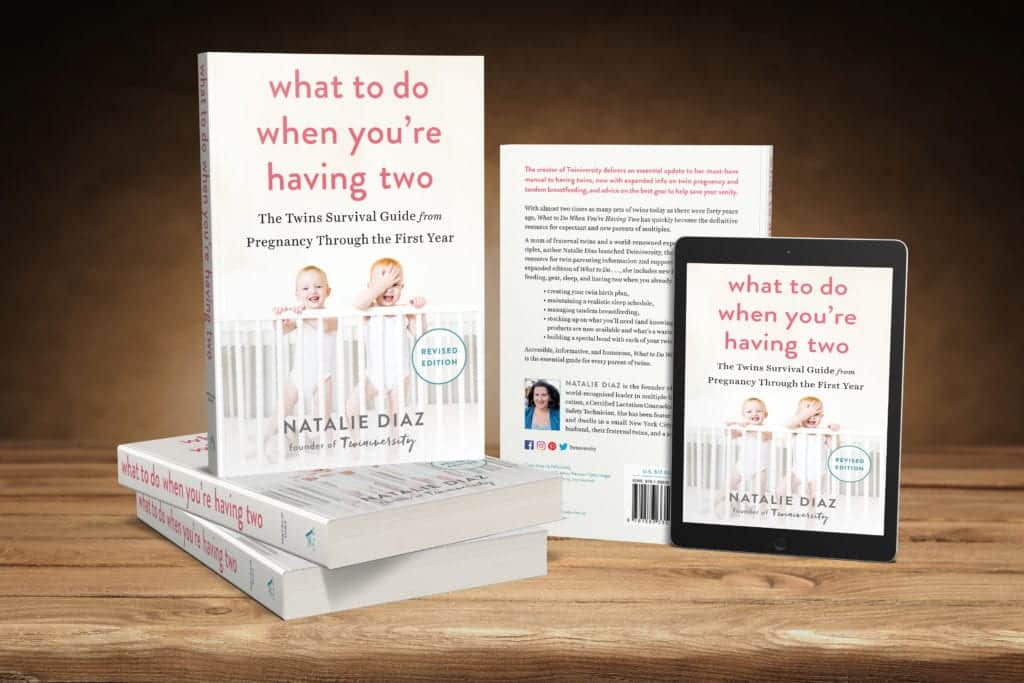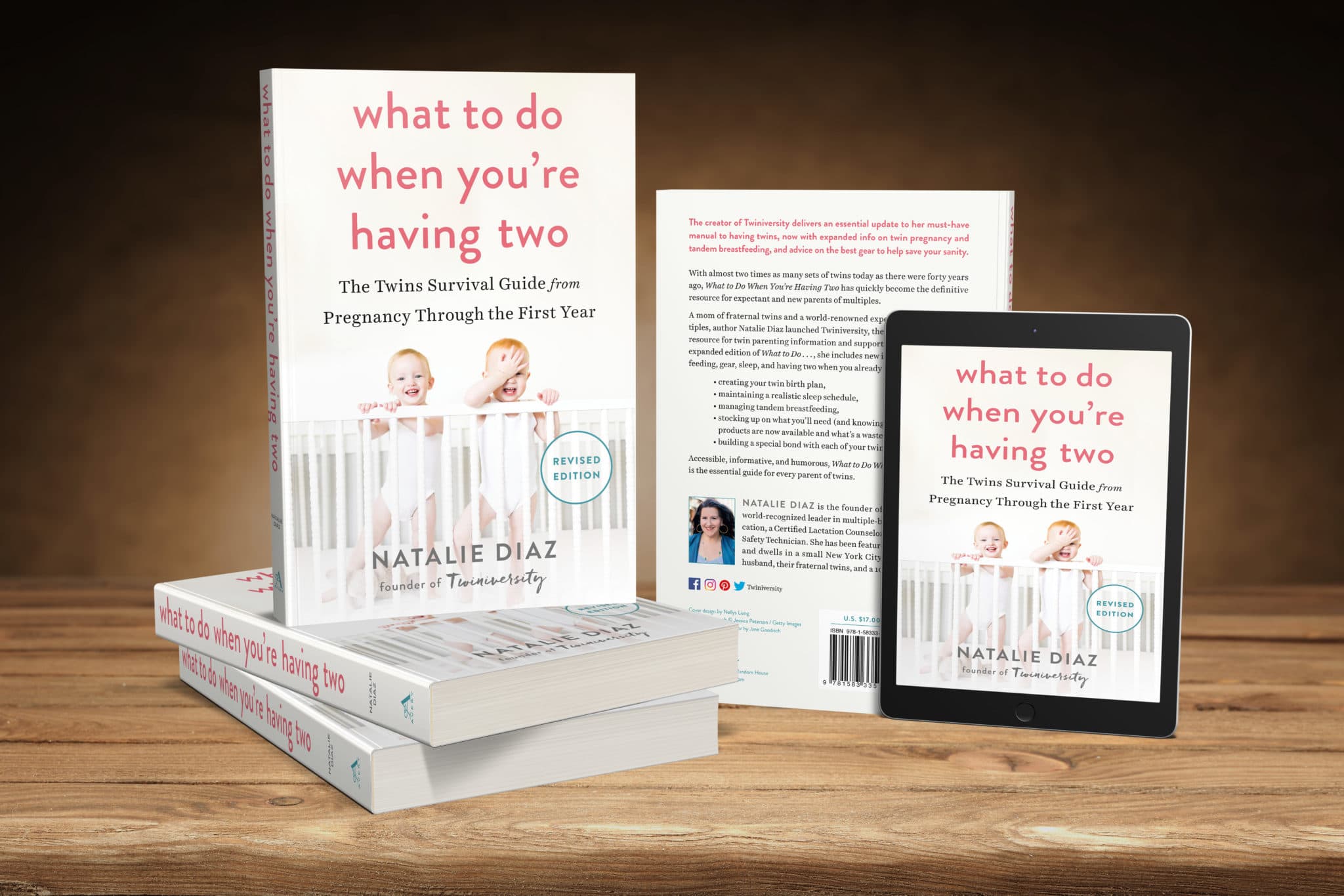 In What to Do When You're Having Two: The Twins Survival Guide from Pregnancy Through the First Year, national twins guru and founder of Twiniversity (and twin mom herself!) Natalie Diaz provides a no-holds-barred resource about life with twins, from pregnancy and birth all the way through your duo's first year of life.
---
Have you taken your expecting twins class yet? We offer a great class on demand so you can take it on your own schedule! There are so many video modules covering everything from your twins' baby registry to your first week at home with twins! Sign up today to get started before your twins arrive.
---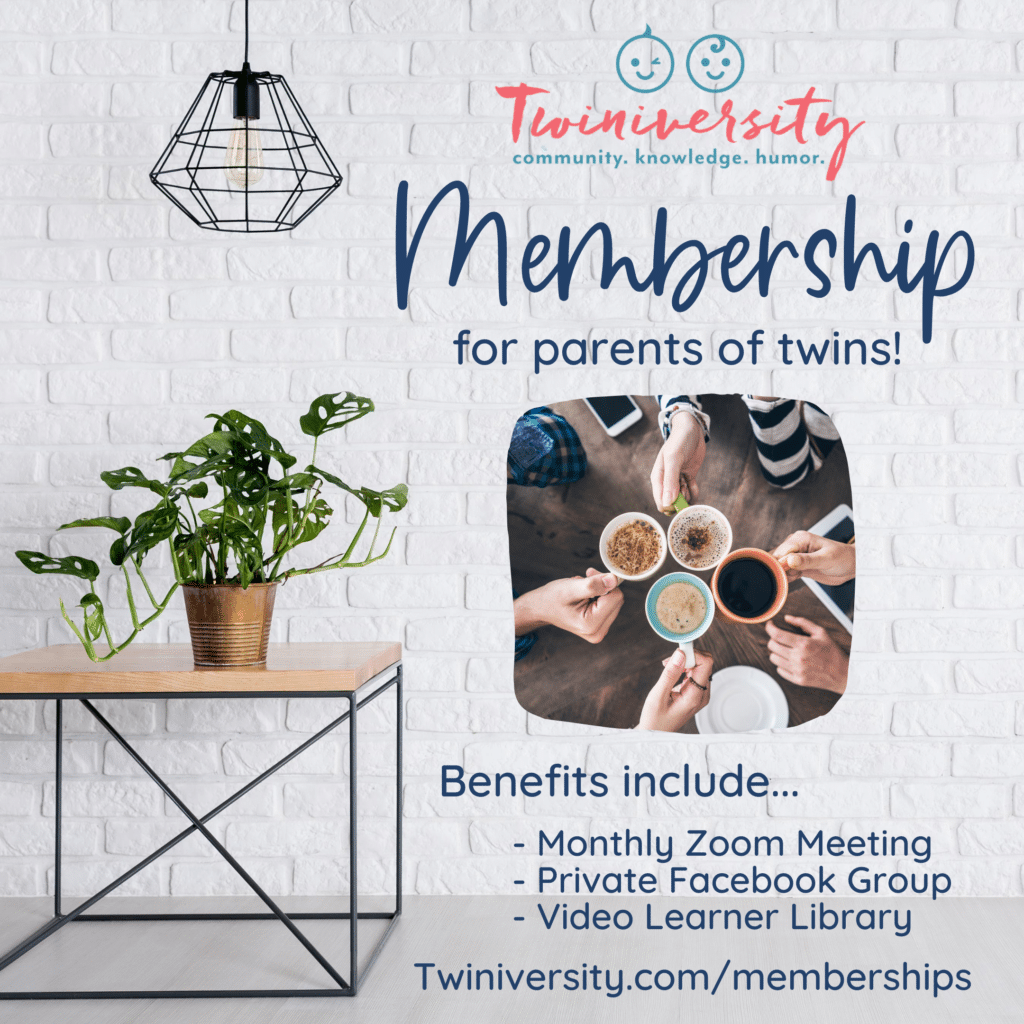 Need some twin parent friends? Get the support you need with a Twiniversity Membership. Benefits include a monthly twin parent club meeting on Zoom, access to a private Facebook group just for twin parents, and a video library of twin parenting lessons. Visit Twiniversity.com/membership to join today!
---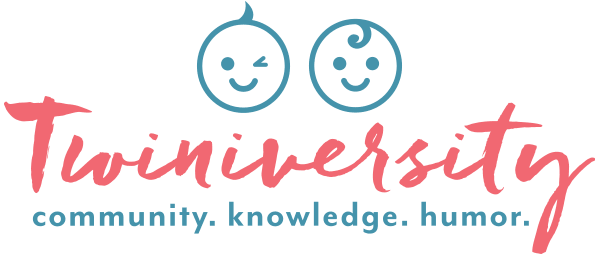 Twiniversity is the #1 source for parents of
multiples, and we are growing faster every day!
Find us all over the web:
Or contact us by email at community@twiniversity.com