Now that you are expecting not 1 but 2 (or maybe more) little bundles of joy, finding the right pediatrician is essential. Not sure what to look for in a pediatrician? Not sure what questions to ask? Here are some helpful tips to help you find the right doctor to care for your precious little ones.
Pediatrician Interview Questions
Why did they become a pediatrician?
Do they have a sub-specialty or any special medical interest?
How long have they been practicing medicine?
Do they have any children? (Bonus points if they are a parent of multiples)
Are they authorized to work at the hospital you are delivering at?
Do they have any preemie experience?
What is their philosophy on…

Feeding? (breastfeeding, bottle, a hybrid)
Sleep? (Cry it out, co-sleeping)
Immunizations?

How much time do they allow for appointments?
Ask for patient referrals (To find out if the doc rushes you out of the office, etc…)
On average, how long is the wait in the waiting room?
Do they have a separate waiting area for sick children? Do they put them right in the exam room?
For sick visits, will you be seeing a nurse practitioner or a doctor? How is that determined?
How can you stay in contact with them for small questions? Email? Website? Telephone?
What after-hours contact is available?
If you have to take the twins alone to the doctor, how can they assist you?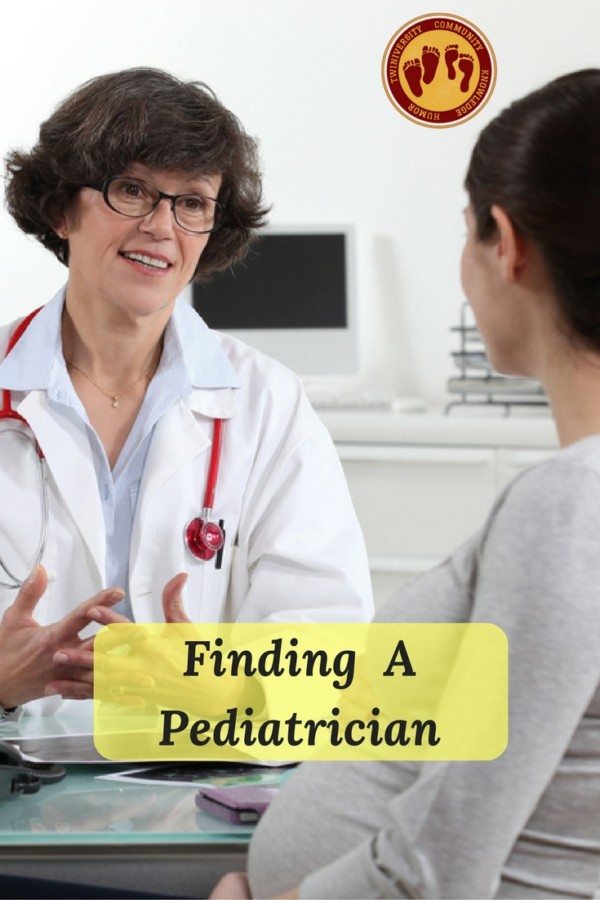 Things to think about AFTER you interview the doctor.
How close is the office to your home?
What days and hours are they open? Do they offer open sick hours every day? Are they open on weekends and evenings?
How long did you have to wait?
Did you have a good feeling about the desk staff and nurses?
How was your doctor's attitude towards the interview?
Would you feel confident if this doctor had to handle your child's emergency?
Knowing you have the right pediatrician for your family is very important. Having your healthcare questions and concerns addressed the way you want and need them addressed can make a huge difference in both you and your child's life.
If you don't feel comfortable with the pediatrician you currently see, do not hesitate to shop around and find other providers. Patients switch providers all the time and you should not worry about hurting their feelings because what's most important is that your children are getting the care they need and you feel supported as a parent. Ask around to your peers for referrals; your friends with kids, co-workers with kids, or call your local children's hospital and ask to speak to someone in the pediatric unit for their recommendations.
---
Related Articles
---
The rate of twin births has risen 79 percent over the last three decades, and continues to increase. A mom of fraternal twins and a national guru on having two, Natalie Diaz launched Twiniversity, a supportive website with advice from the twin-trenches.
What to Do When You're Having Two is the definitive how-to guide to parenting twins, covering how to make a Birth Plan checklist, sticking to one sleep schedule, managing double-duty breastfeeding, stocking up on all the necessary gear, building one-on-one relationships with each child, and more.
Accessible and informative, What to Do When You're Having Two is the must-have manual for all parents of twins.
---
Whether you're a twin parent in the big city surrounded by scores of resources, or a triplet parent out in the country with no one around for miles — our multiples parenting forums are for YOU! Sign up for FREE and connect with people who are just like you — parents of multiples looking for advice, parenting tips, or even just people to chat with who will understand what you're going through. Our forums are open to people all over the world and we offer scads of specialty rooms to find others who are going through the exact same thing as you. Check it out today!
---
Twiniversity is the #1 source for parents of multiples and we are growing faster every day!
Find us all over the web:
Or contact us by email at community@twiniversity.com