Learn tips for helping kids deal with stress during COVID, thanks to our friends at the Depression and Bipolar Support Alliance who have sponsored this post.
My twins have been struggling with their feelings ever since the pandemic hit. Although they are only 8 years old, they carry a lot of worry, stress, and fear inside their little bodies, and rarely do they know how to deal with it. Often, these feelings come out in a sudden tearful meltdown over losing in a video game, or a burst of anger over something so small, like a math worksheet. Plus the stress during COVID has added a heavy layer on everything they do.
It's so hard to tell how to handle these moments. I try to acknowledge their feelings and talk them through it. But feelings are such an abstract idea. It's really hard for young children to truly understand what's going on inside them when they can't see it. So when Twiniversity was approached by the Depression and Bipolar Support Alliance about their new program — Mood Crew — I was super excited to share this with my boys.
4 Tips for Getting Through Cold Weather and COVID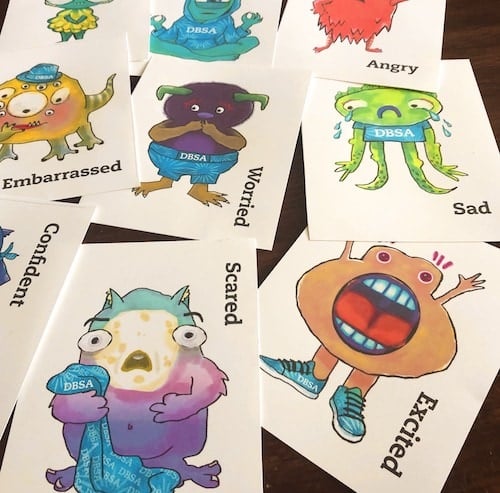 DBSA Mood Crew is a fun, free program for kids to help them better understand their emotions. Designed for ages 4 –10, this program includes engaging activities, games, and a guidebook geared towards helping kids and their grownups recognize, identify, and process their feelings and emotions in a fun and safe setting. This program can help families talk about emotions in a real, authentic way and help to validate that we all feel sad, angry, lonely, and scared sometimes. Even more so during a global pandemic!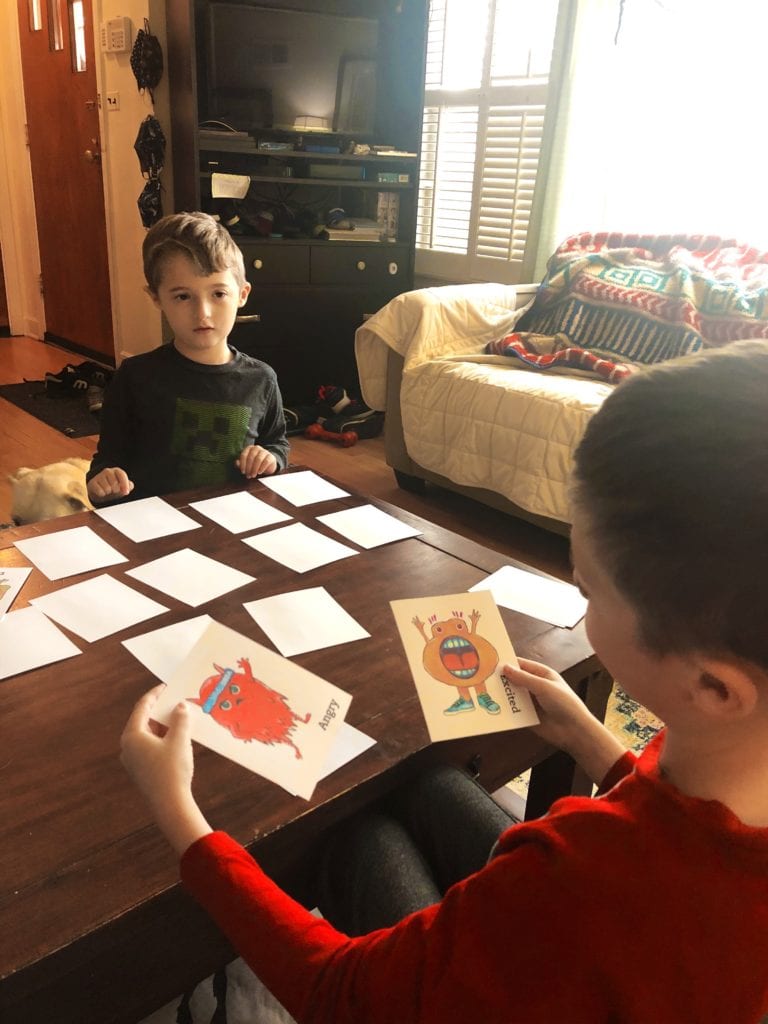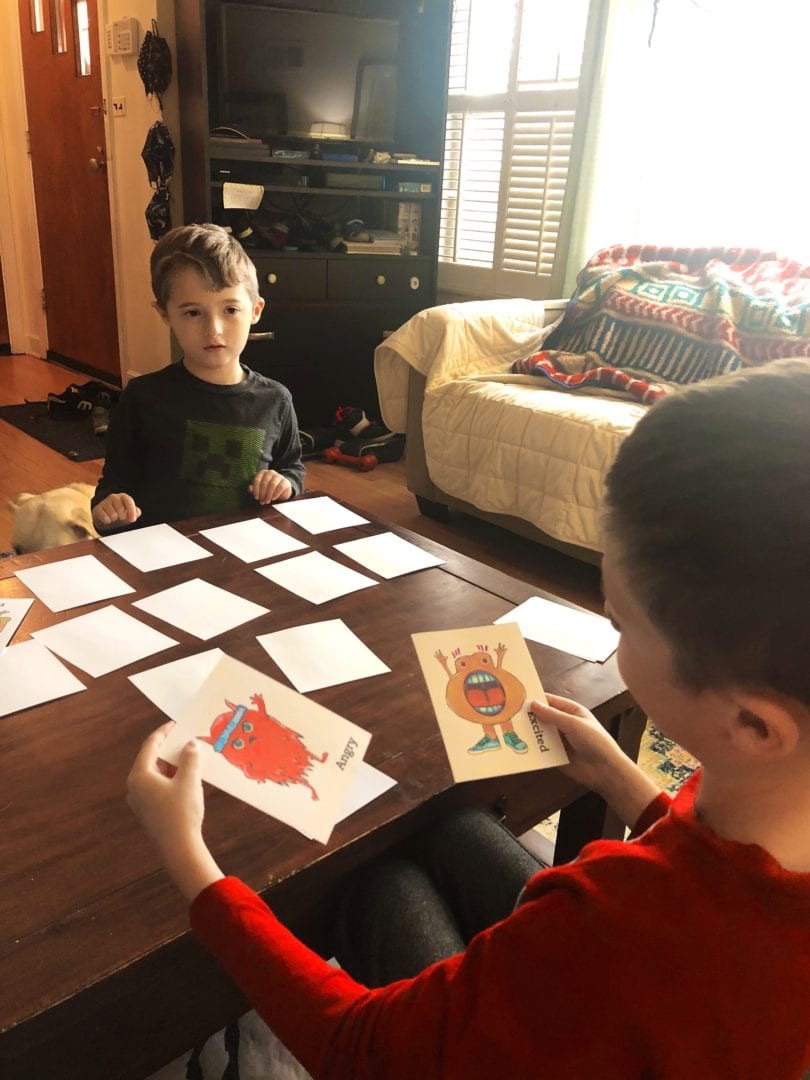 I played the Matching Moods Game with my boys this weekend. They really enjoyed matching the characters and this opened the door for me to pop in questions about the different moods. It sparked some very interesting conversations! I noticed it was much easier to get each boy talking when we played the game alone. This was a great opportunity to get in some 1-on-1 time with my twins. Twins are so often lumped together — you really have to take the time to get to know each twin's emotional needs as an individual. I felt that the Mood Crew program really helped me to do that.
Make sure to check out the DBSA Mood Crew website where you can download and print the entire Mood Crew program for free. Yes, for FREE! I hope it helps you to strike up some much-needed conversations with your little ones and relieve some stress during COVID.
TOP COVID-19 Articles for Pregnancy, Babies, Kids, and Parents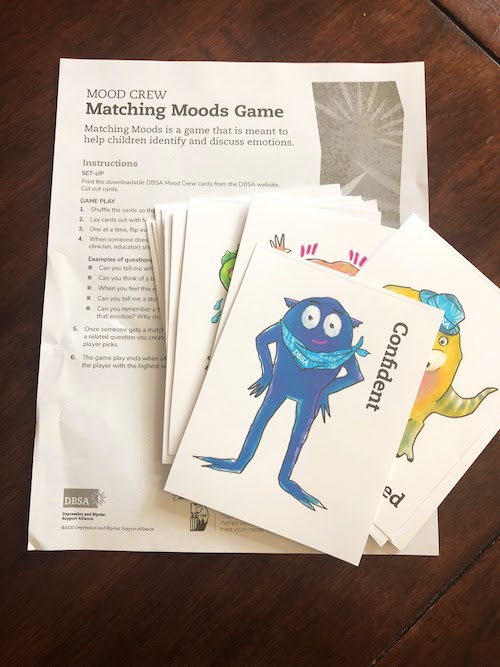 How to Help Kids Deal with Stress During COVID
Are your kids struggling with stress during COVID? You are not alone. Practically every family we know is reporting that their kids are stressed out and struggling to deal with their emotions. Here are some tips to help you navigate the stress with your kids and help them to feel supported.
Daily check-ins
Plan to have 1-on-1 private check-ins with each child every day for 5 minutes. Turn off the TV and put away the devices for this moment so they aren't distracted. Ask them what's on their mind. Try not to dominate the conversation with too many questions, and see where it goes. Let your child take the lead. If they bring up negative feelings, don't tell them not to feel that way. Statements such as "don't be sad" or "don't be worried" just make kids feel like their feelings are wrong. Acknowledge their feelings and try to help them problem solve if it feels right in the moment. But sometimes kids just want to be heard and you don't need to fix it for them. Just listening and telling them their feelings are valid may be just what they needed to hear.
For kids that are more resistant to talking about their feelings, try initiating play with open-ended toys like LEGOs or Play-Doh to get the ball rolling on a discussion (tip: avoid a competitive game that could get heated). This may open the door to some conversations once they are more comfortable. Another idea: Print out the Mood Crew Daily Mood Tracker to help your child identify how they are feeling today.
10 Ways Being a Twin Mom Helped Me Prepare For COVID
Family activities
Plan safe family activities that everyone can enjoy to encourage family bonding. You don't have to leave your house to do this. Make a list of activities that everyone in your family enjoys that you can do together. Planning the right activities can make a huge difference. If your family is a little too competitive, a game night might not be the best idea to bring everyone together. But watching a family movie, taking a nature walk, or baking cookies is very low stress and can really open your kids up to sharing their feelings more. Just spending that time together, away from devices, will help your kids feel more connected to you and relieve some stress during COVID.
Predictability, routine, and goals
Set a routine if you don't already have one. I saw a huge difference in my twins between summer and a few weeks into school. During the summer, they were stuck at home with nothing to do while I worked full-time from home. They were much more likely to fight with each other and act out. Once the school year was in session — even though they were distance learning — they now had a schedule and things to do. Having that predictability, routine, and daily goals made such a huge difference in their behavior. If your kids aren't in school yet, this will be especially helpful. A visual schedule using pictures can get your kids excited about their new routine.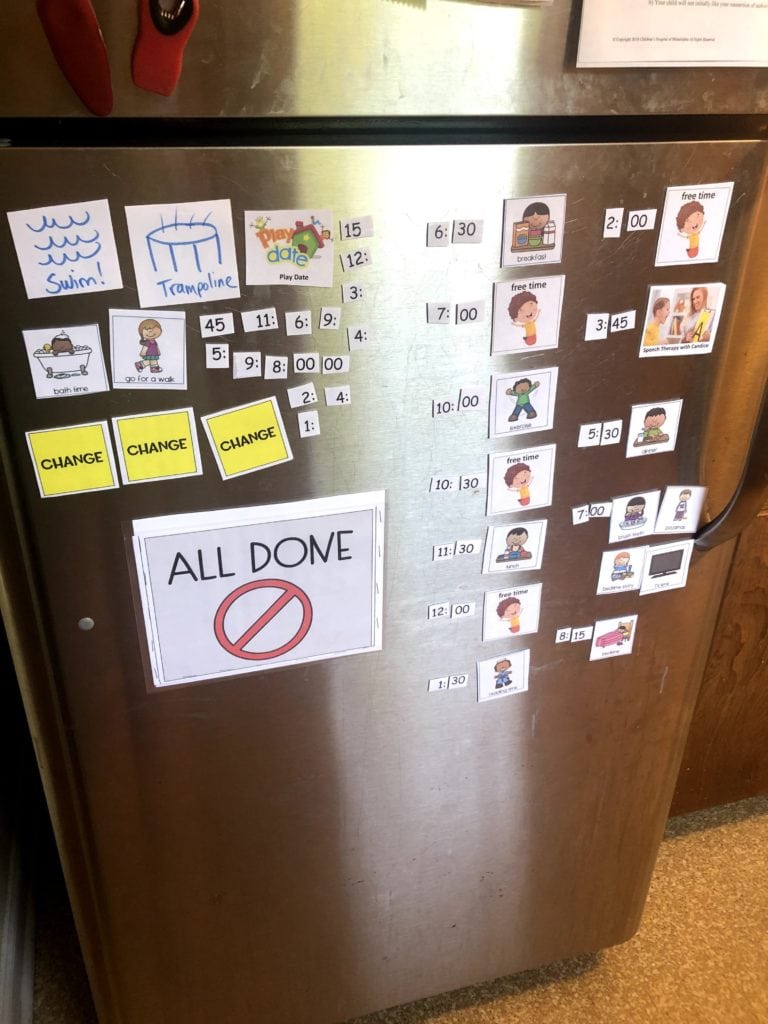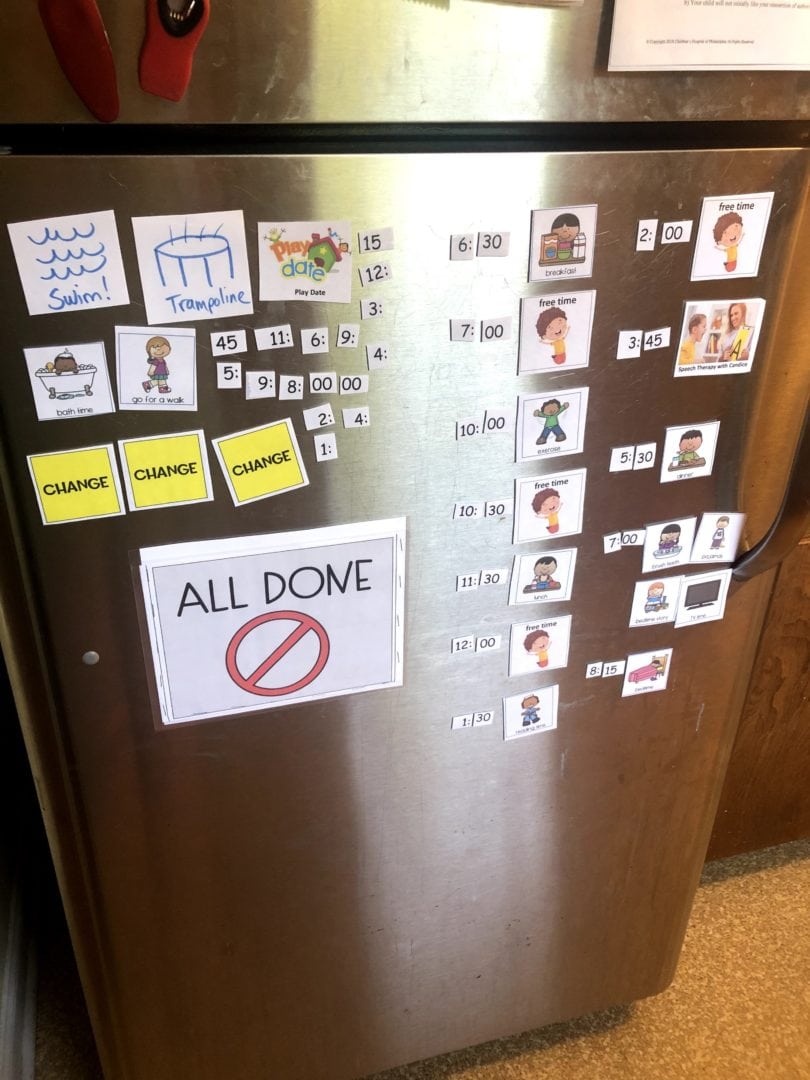 Motivational charts vs. emotion charts
If you're considering using a motivational chart, that can be a great way to get your kids more interested in completing tasks. But motivational charts or reward systems should be considered very different from emotion charts. We want to be modeling to our kids that some tasks are expected regardless of how we are feeling. For example, if a child is identifying with "Angry" on the chart, that doesn't mean they don't have to do online learning that day or get a pass from putting their clothes in their hamper. We want to be sure to place clear distinctions around a reward system. Whereas when we use an emotion system like the Mood Crew Mood Tracker, we want to facilitate openness, validation, and a nonjudgmental attitude. I'd recommend using those types of tools at different times of day; perhaps a motivational tool in the morning and the emotion tracker before bed, to reflect on the day.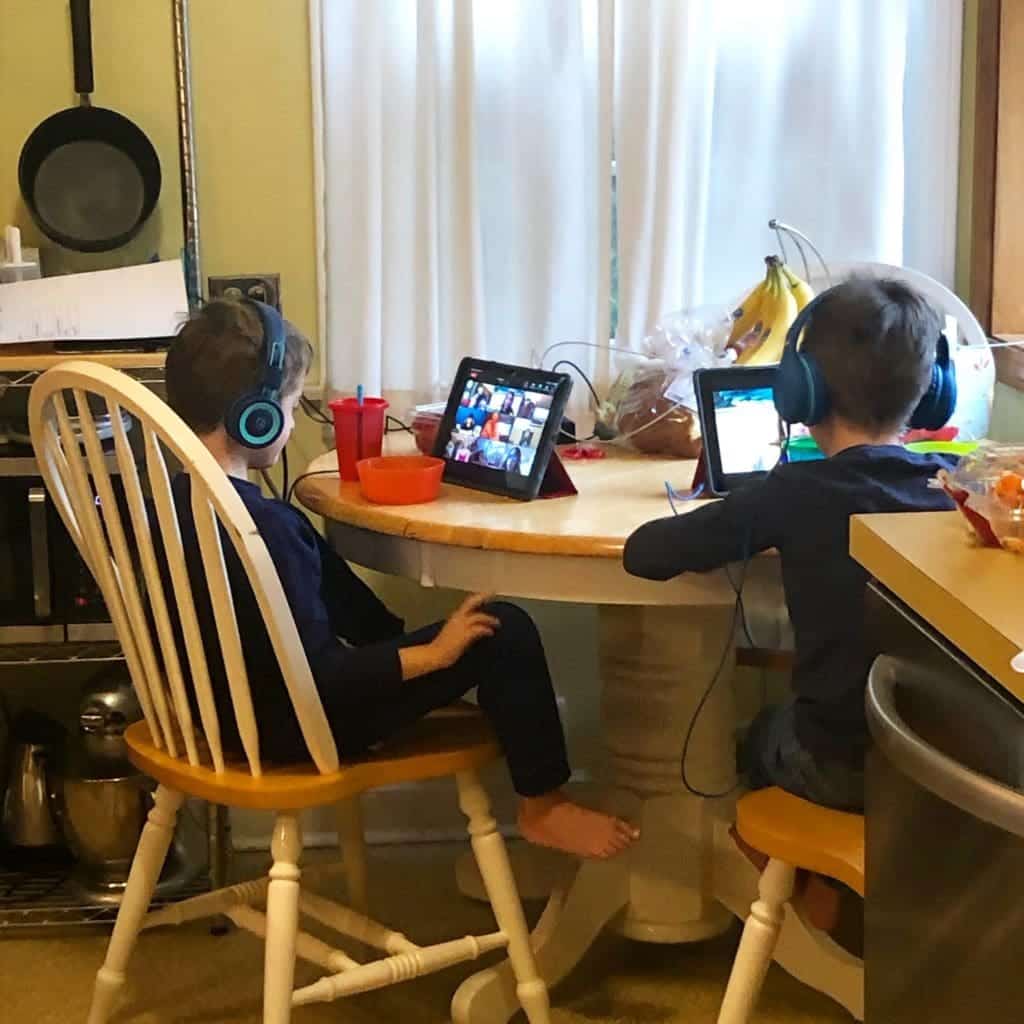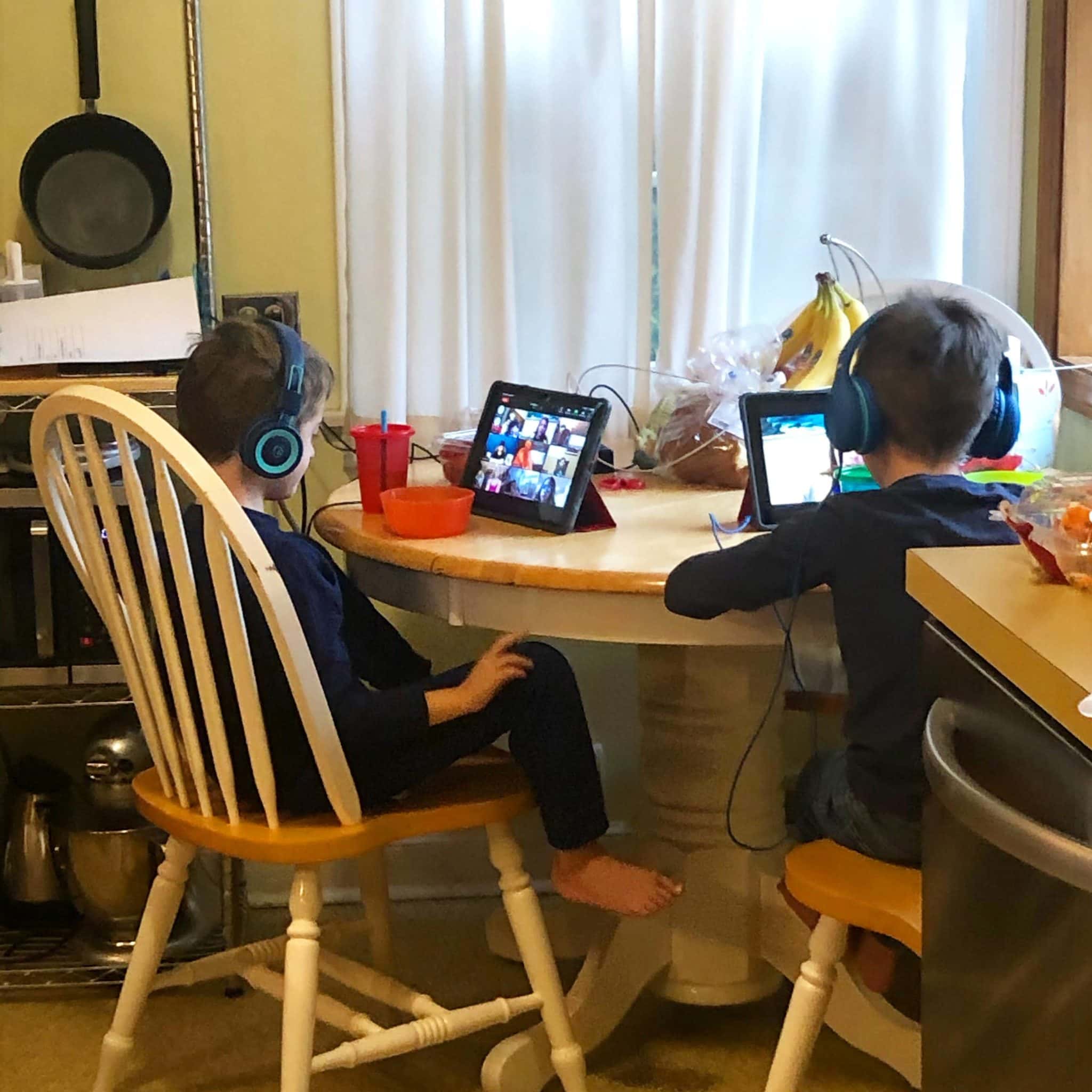 Dealing with serious illness or loss
As cases surge across the country, your family may be affected by serious illness or the loss of loved ones. If your child doesn't want to talk about how they are feeling, make sure they know you are there to listen and not judge them, whenever they are ready to talk. Your child might be experiencing grief and will need time to process their emotions. Give them the support and space that they need.
Ask the experts
Reach out to your pediatrician, school social worker, or school psychologist if you're concerned about your child's mental health. If you see patterns forming of strange behavior, or you hear your child repeating negative comments about themselves on a regular basis, it's worth reaching out to the experts for help. There is only so much we can do as parents to comfort our kids and help them through stressful times with the limited experience we have in child psychology. And sometimes your kids need to hear advice from another trusted adult to make it hit home. Schedule an appointment with a trusted expert to speak directly to your child without you in the room; they may be able to dig deeper and find out what's really going on that your child may be keeping from you.
Parent stress
Parents should be ready to think about their own stress during COVID. Children pick up on the stress of adults a lot, especially when they are very young. Before you begin facilitating a conversation about mood, check your own emotional temperature and make sure, as a parent, that you are in a place to really listen to what your child is saying. If you aren't, reach out to your own experts, such as your primary care physician or therapist to talk about what's going on and find your own relief for stress during COVID.
The stress during COVID that we are all feeling isn't going to last forever; one day we will be in a much better place. But right now this is a marathon we're all running with no clear finish line. That is very hard to deal with on a day-to-day basis. Make sure that you're taking care of yourself so you can then take care of the little ones in your life. They need you so much, but if you're not caring for yourself first you can't be there for them.
Take a listen to the podcast we recorded with Hannah from DBSA about talking to kids about their feelings. There's some really great tips in there for how to help your kids and yourself during this stressful time.