Our first Christmas Day with twins was great, although I was feeling very rundown. But that's what the holidays do to people, right? By the end of the night, we were exhausted from running around all day when we realized that we never had a chance to take a family photo in front of the Christmas tree. We'll just do it tomorrow.
The day after Christmas was just like any other day at home. We barely made it out of the house on time for lunch with friends, ran a few errands, and came home for an easy afternoon. I suddenly wasn't feeling so hot, and I hadn't felt well for the past few days, so I was permitted to take a nap around 5:00 pm, hoping that the Vitamin C and fluids I had been consuming would do their job and I wouldn't get sick.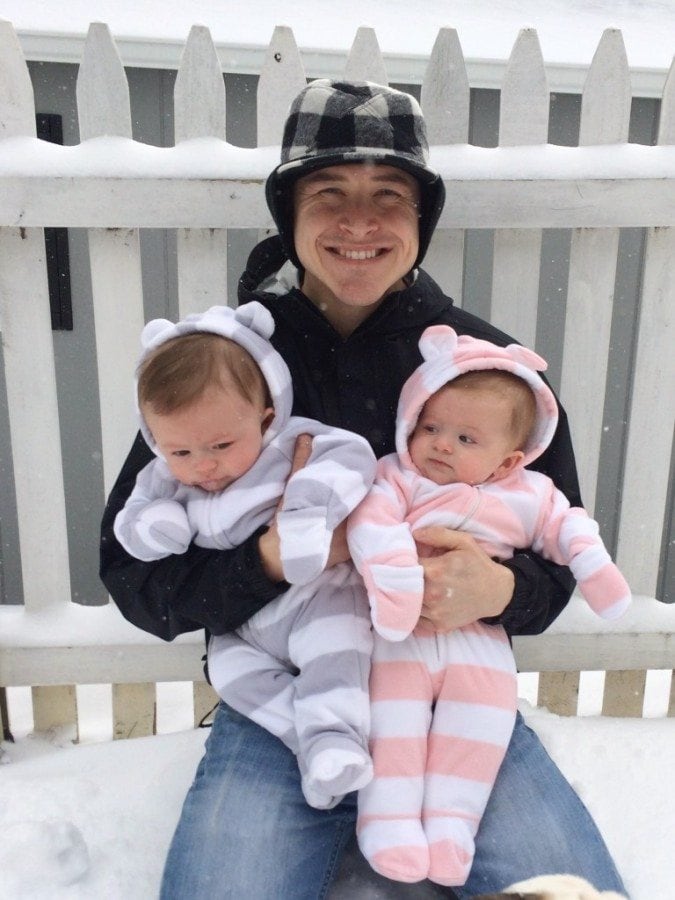 Then I woke up at 8:00 pm, feeling lousy. My temperature was 103 degrees and I knew I had the flu. Despite my vaccination each year, I never fail to get the flu. I'm sure it came from one of the students I work with each day, the germy little things that they are. I knew all the symptoms and I had each and every one. I phoned a family member for help and she called in some medicine. No pharmacy in a 15 mile radius had it in stock, but we tracked some down eventually.
She also made it very clear that I should stay away from the babies. That's when things took a turn for the worse. My wife made me go to bed and advised me to steer clear of her and the kids.
The next morning, I stood around watching her take care of the babies, who were extra fussy. Our daughter, Scout, was also sick and she had been crying for most of the night, which certainly didn't help things. As much as I wanted to help, I knew I would get yelled at as soon as I made an attempt. The idea of me watching Mom take care of the babies, but doing nothing to help, finally set her off.
We were getting ready to head out to my in-laws for their belated Christmas party when my wife stated…"We're staying at my parents' house and you're not coming."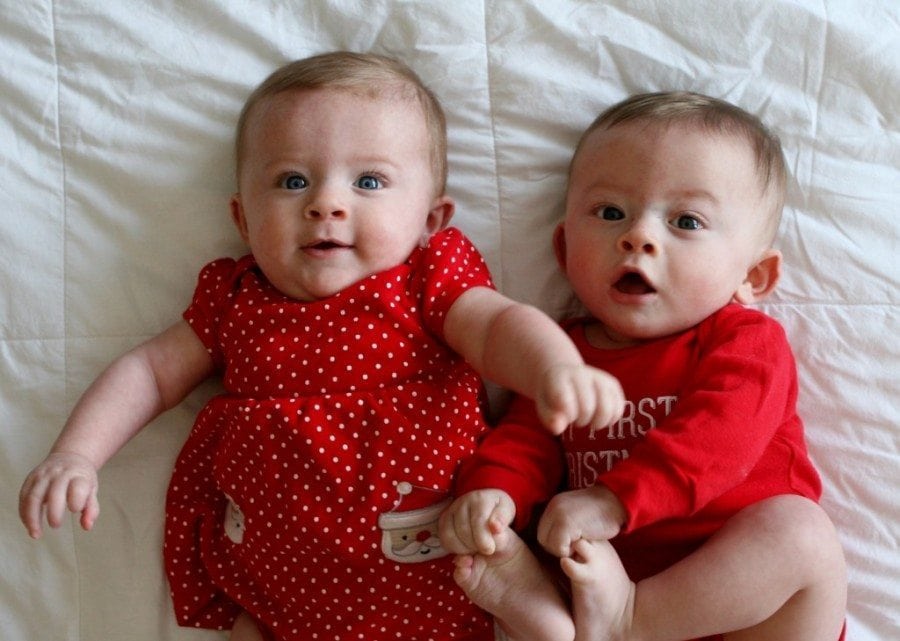 This was my fear. I would have to miss a great Christmas party with great food. But it made sense. I couldn't help and we didn't want them to get sick. Plus, she would have a lot of help at her parents'. She packed up and hit the road. I watched them leave and just stood there.
What am I going to do now? I'll be alone in the house for two days.
Wait. I hadn't been alone in the house for months. What wouldn't I do?
I've always been that person who tries to do too much as soon as he's feeling better, so between bottles of Gatorade, I slowly started cleaning up the mess that Christmas left in my house.
Because the weather was fairly warm, I decided to take down the Christmas lights that were hanging on the house. Next, I set my sights on the Christmas tree. It took us two weeks to actually decorate the tree, and I suspected it would take us another two weeks to take these ornaments off. I texted my wife, "Can I take the decorations off the tree?", but never heard back from her. Two hours later, our naked tree was sitting at the curb, ready for pick up.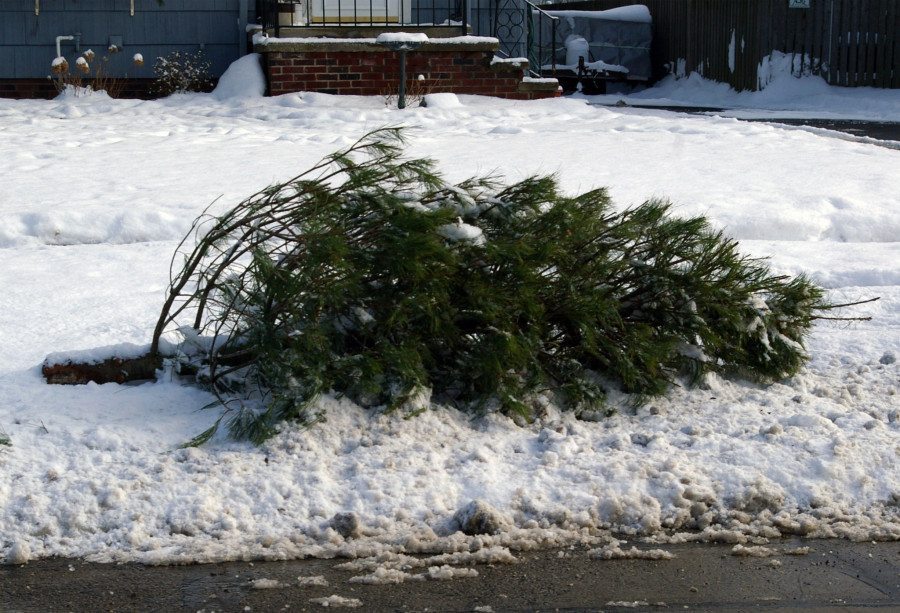 Before I went to bed that night, I had vacuumed all of the tree's fallen needles, returned our furniture to its pre-Christmas arrangement, and removed all decorations from the house, erasing every sign of Christmas. I was very satisfied with my progress until my wife returned my text saying, "Do NOT touch the tree. We still need to take a family photo in front of it." With a feeling of dread in my stomach, I took my medicine and went to bed.
Feeling even better the following morning, I looked at my Christmas Break to-do list and started straightening up our basement, which had been completely ignored since our babies' arrival in August. I cleaned the basement well and arranged containers, bouncy seats, and swings as best as I could. This usually involves pushing everything to a corner and stacking things to the ceiling, which Mom absolutely hates. Making the most of my short-lived bachelor life, I cleaned the entire house from top to bottom as if it was the first day of Spring.
When my family finally came home, I stood beaming with pride as they entered our pristine house. I pointed out the freshly mopped floors, the sparkling bathtub, and the clean, organized refrigerator.
We never got around to taking our first Christmas photo in front of a tree… but the basement looked amazing!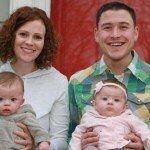 Keith Lex is a high school teacher who loves distance running, home brewing, and being a dad of twins, although he hasn't accomplished the first two since he became a dad of twins. He and his wife Megg have been married for eight years and enjoy spending time with their boy/girl twins, Griffin and Scout, along with their bulldog and golden doodle. They have become multitasking aficionados and love their new lives as parents of twins. They are lifetime New Jersey residents and hope to entertain people with their twin blog, Little Lex Adventures. You can also follow him on Instagram and Facebook. Click here to read more articles by Keith on Twiniversity.
Related Articles