For almost seven years we were a family of four. The "All-American" Family – one girl, one boy, dog, car, mini-van. During those seven years, my husband and I were often asked, begged, and pleaded with to have another baby. Our daughter would beg for a sister unless that meant she had to share her room. Our son would plead his case that he needed a brother and even offered to get bunk beds to make room for a sibling (or siblings, even if he didn't realize that was an option). This conversation was a common occurrence for almost four years.
Finally, as we entered into the older years and got them both potty trained, ditched the diaper bag, established a routine, started traveling and enjoying life in general my husband and I decided our family was complete. The kids resigned themselves to the fact that they were stuck with each other and were content with our decision not to expand our family.
One family vacation to the lake house, two pregnancy tests, and three weeks of hiding our excitement and huge surprise we revealed the news to the kids that they were getting a baby brother or sister! Cue the tears of joy, excitement, and bickering of whether it would be a baby sister or a baby brother. Our kids were over the moon, to say the least. Three weeks later they got the surprise of their lives when we found out there was no getting but TWO siblings.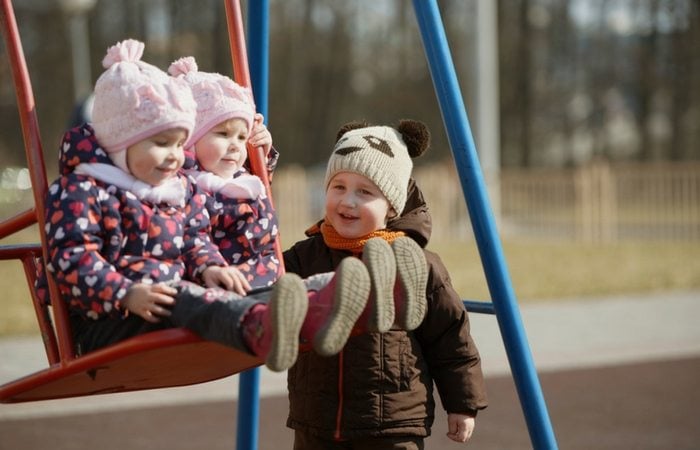 Fast forward to the present. We are now an amazing family of six with two boys and two girls. Both kids got their wish and each got a brother AND a sister. Having had time to adjust to being older siblings and having babies in the house we sat them down to talk to them about what it was like to have twins in the house.
Olivia was 10 when the babies were born and Jackson was 8. They are now 12 and 9.
How do you feel about the babies?
Jackson – They are hard to handle….They bother me and won't leave me alone. Sometimes they won't leave my Legos alone. They break them and it takes me a long time to build them.
Olivia – They make big messes if you don't watch them, they are needy sometimes. They mess up my room. They always touch my things. The twins scream, throw food and hide their bottles which is annoying sometimes.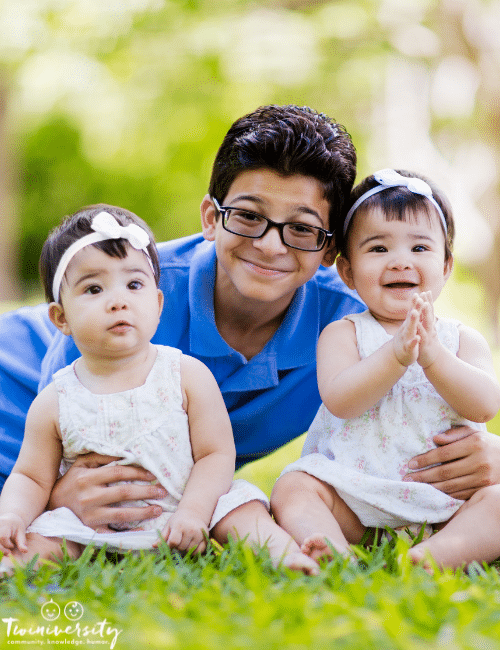 How did you feel when you found out that we were having twins?
(Olivia was at the ultrasound when we found out we were having twins and her reaction was a little less than impressed or excited.)
Olivia – I was very excited to have siblings when mom said we were having twins but wasn't sure if I was ready for our family to grow. I didn't really want to share my bedroom and I wasn't sure how things would change. Sometimes it is really hard.
Jackson – I was annoyed when my mom told me she was having twins. I didn't want any more siblings. I already have a sister that was enough. She is annoying too.
🎉 Thank you to our amazing partners 🎉
Now that the twins are here how do you feel about them? How has life changed?
Olivia – The babies make it hard to do things. It is hard to go anywhere with them we have to watch them and help with them. We can't stay in certain places anymore because it's not safe for them right now until they are older. It can be hard for me when I want them to leave me alone and they don't. Especially when I'm trying to do my homework.
Jackson – It is hard to go places. I really wanted my mom to have two boy twins. I have already had a sister. They make it hard for me to do my school work. They are noisy and distracting.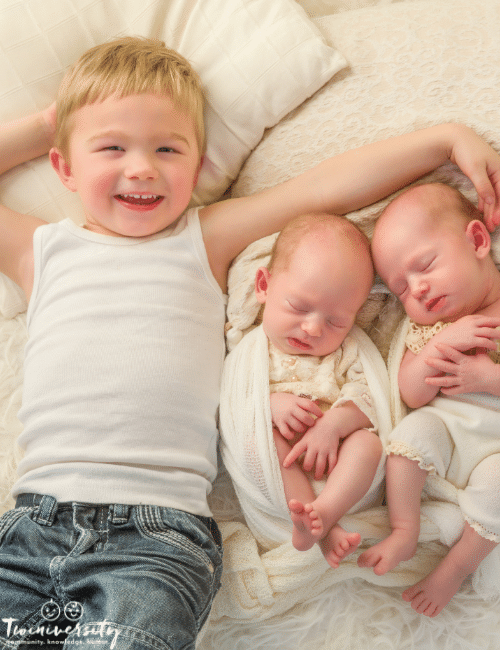 What is your favorite part about twins?
Olivia – I love it when the babies laugh. It is so cute to hear Jakey say "NO" and shake his head. I love it when Ella says "GO" and sings Let it Go. The way they just blabber in general is cute. I love them. They make me happy. Even though they irritate me I love to play with them. They love to climb on my back so I can give them a piggyback ride. They like to play hide and seek and run in circles. It is fun to watch them play with each other.
Jackson – I like it when they laugh. I was the first person to make them laugh. It makes me happy to hear them laughing.
From the "big kids" themselves – the verdict is in. Overall they love the babies. They can't imagine life without them. For the most part, they love them but there are times that they could do without them. I remind them that they are also irritating and annoying at times but we love them too.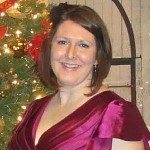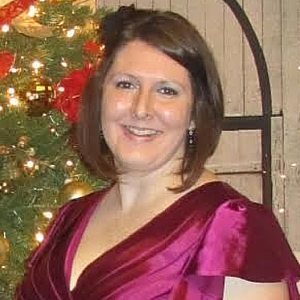 Carrie English is a mother of four who lives in North Central Pennsylvania along with her husband, Jason. Her children range from age 12 to her one-year-old toddler twins. She is a full-time working professional, sleep-deprived lover of coffee, hugs, and her family. She credits her strength to her amazing family and her faith.
---
latest posts
Related Articles
Bonding With Twins And Older Siblings
Preparing For A New Baby After Twins
The Overwhelming World Of Advice
---