Last updated on February 1st, 2021 at 02:30 pm
I thought I knew a lot about infant care, but during my recent pregnancy with my twins I found out the rules have changed since my babysitting years. Now we know that some practices of the past — such as using bumpers and drop-side cribs — are big no-no's; they're not safe for babies. But one very safe and helpful practice still remains: baby swaddling. There are many benefits to swaddling and, when done properly, swaddling helps babies feel warm and secure and results in longer, more restful sleep.
How does swaddling make sleep better?
The gentle, womb-like pressure of swaddling around the body helps babies feel secure
It helps babies settle quicker, which aids in establishing a sleep routine
It prevents startle reflex and arousal
It soothes fussy and colicky babies
Sounder sleep helps brain development
Helps to prevent Sudden Infant Death Syndrome (SIDS)
When babies sleep better, parents do too!
One study on the "Influence of Swaddling on Sleep and Arousal Characteristics of Healthy Infants" determined swaddling increased sleep efficiency and non-rapid eye movement (NREM) sleep. (Love to Dream, November 2016.)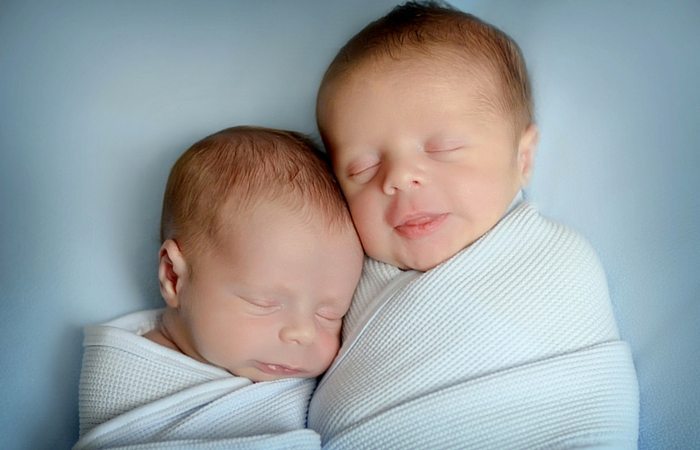 Safe-sleep practices
Even if you're a seasoned parent, it's best to become familiar with the most current safe-sleep practices and SIDS prevention before bringing babies home. Check your local hospital for newborn care classes and infant CPR/first aid classes to learn more about keeping your babies safe at home.
Safe sleep tips:
Provide babies with a crib or bassinet that meets current safety standards, clear of toys, pillows, bumpers, positioners, or blankets
If using a traditional swaddling method with a normal blanket, swaddle snuggly, but not too tight
Place baby on his/her back to sleep and offer a pacifier
Room temperature should be between 64⁰F to 74⁰F
Use a fan for good air circulation
Prevent overheating by dressing babies lightly under their swaddles, as babies can't regulate their body temperature
Educate anyone who cares for your babies about proper sleep safety
There are swaddles for different stages and seasons, eliminating the risk of infants and toddlers becoming tangled in loose bedding. Current styles allow room for baby to move hips and legs, preventing occurrences of hip dysplasia.
Unfortunately, many preventable accidents and cases of SIDS have occurred by unsafe sleep practices. According to First Candle, a nonprofit educational organization on sleep-safety, "The number of babies who die in adult beds and other unsafe sleep environments (i.e.: an armchair or couch) is on the rise. In fact, of the more than 4,500 sudden, unexpected infant deaths each year, statistics show that as many as 80-90 percent are the result of unsafe sleep practices."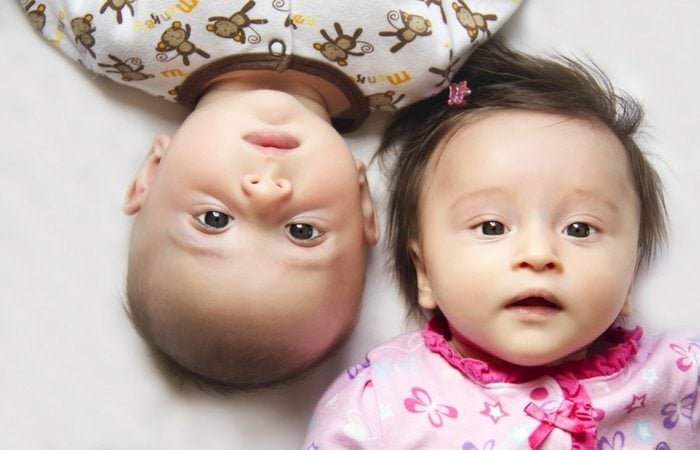 When to stop swaddling?
Rock-n-Roll: Stop when baby rolls from back position onto his/her tummy (around 4 months). At this time, they'll transition to an open-armed transitional style swaddle and eventually to a sleep bag.
When awake: Use swaddling for sleep only. Babies need freedom to bond, play, move around, and do "tummy-time" to strengthen their bodies and necks.
Although infant care has changed over the years, some things never change – parents AND babies need sleep, especially when you have multiples. Swaddling your babies will help everyone to get a better night's rest, which is crucial for child development… and preserving your marriage!
Sources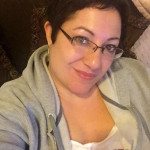 Lorraine Conforti is a proud new mom of twin boys and pet-parent of two cats and a dog. Being both conservative and artistic, she describes herself as "a little bit country and a little bit rock and roll." She enjoys the arts, music, writing, and had performed in a Blues/Rock band with her Husband for several years.
This post was sponsored by our favorite swaddle makers, Love to Dream, creators of the Swaddle UP! also have created the Winter Warm Swaddle UP Originals, the perfect solution for your winter newborns who need an extra layer of warmth with their swaddles. If you're expecting twins this winter you'll definitely want to stock up on these!
Medical research suggests that babies sleep better and for longer if they are able to self-soothe. So self-soothing = more sleep for the whole family. The Swaddle UP™ Winter Warm features a 100% natural built-in quilt across the front of the swaddle for superior warmth & comfort. Swaddle UP™ Winter Warm is available in the Swaddle UP™ Original in two colors (Lilac and Turquoise), and the Swaddle UP™ 50/50 transitional swaddle in Multi-colored Stripe.
Need more sleep? Swaddle UP!
Snug fit makes your baby feel secure & helps to calm their natural startle reflex
Eliminates excess loose fabric in the cot
Wings prevent face-scratching
May reduce the risk of your baby accidentally rolling onto their tummy
Genius two-way zipper for easy diaper changes
Hip-healthy design allows hips and legs to flex naturally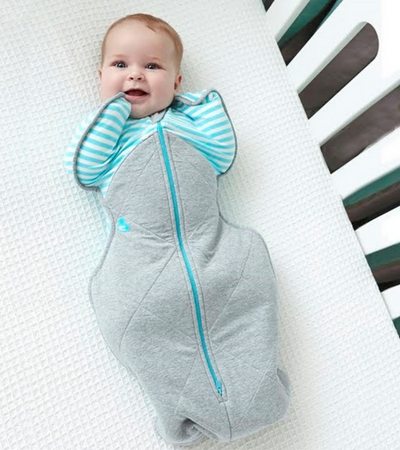 Love to Dream is dedicated to helping babies to get more quality, restful, and safe sleep. The Love to Dream Stage 1 Swaddle Up is designed to prevent unraveling and to keep arms positioned upward, which helps babies self-soothe and prevent them from rolling onto their tummies. The "arms up" positioning allows babies to suck their thumbs while being swaddled, which helps them to learn self-soothing. Your babies will LOVE having their arms free to suck and stretch while feeling the comforting hug of a Swaddle UP. Plan to have a minimum of 3 of these for each of your babies – one in use, one in the wash, and one in backup. You'll always want to have at least one of these on hand at all times for each twin!