Last updated on September 28th, 2021 at 01:17 pm
If you have kids in your life, you know that keeping a child's car seat clean can be an uphill battle. Kids make messes everywhere – including in the backseat of your vehicle!
Don't worry! The following instructions will help keep your child's car seat clean and free from germs so everyone can enjoy riding around safely and comfortably for years to come. Just follow these simple steps to get started:
Before You Buy Your Car Seats
If you haven't already bought your car seats, one thing to look for when you're shopping is a cover that will come off the car seat. Visit your local store and see how easy it is to take the cover off the car seat. If you're struggling with it in the store, you'll definitely struggle with it once you're home. It's really nice to have a car seat that has a machine washable cover, so look out for that too. Check out our list of quality car seat features to look for when shopping in this article on the best convertible car seats.
Check the Baby Car Seat Manual
Before you do anything else, read your car seat's instruction manual for cleaning instructions. Manufacturers have different recommendations for cleaning and may include special instructions or warnings. The instructions should include details on what kind of cleaning products and brushes to use and which to avoid.
Vacuum the Car Seat First with a Brush
If you have an infant car seat with cloth padding, vacuum it first to remove any crumbs and other small bits of debris that could scratch the fabric if you scrub too hard later on. A vacuum cleaner brush attachment is the best way to do this; a car hand vac is even better.
This is also a good time to clean the seat of your car, especially underneath and around where your child's car seat has been resting. Oh, the Goldfish you will find! If you have a car with cloth upholstery, it's safe to vacuum the entire car seat. However, if you have leather seats in your vehicle, don't use the vacuum cleaner on them at all – just use a damp towel instead. Vacuuming could cause cracks or damage to the leather over time.
What Cleaning Supplies to Use and Which Ones to Avoid
Cleaning products that are typically recommended for cleaning car seats are mild detergent and warm water, diluted bleach, or vinegar and warm water. These products are safe, and should not cause your car seat to warp or lose its shape. Avoid using any cleaning solution with strong odors, such as ammonia-based cleaners, because these smells can linger on the fabric and irritate your child's sensitive nose. Also, stay away from abrasive sponges or brushes with rough edges – they could damage the car seat's fabric or leather.
It is especially important that you take the time to clean and disinfect your child's car seat with mild soap and warm water regularly. The American Academy of Pediatrics recommends washing hands before handling a baby and after changing diapers as well as wiping down highchairs and other areas your baby comes in contact with on a regular basis, and that includes car seats.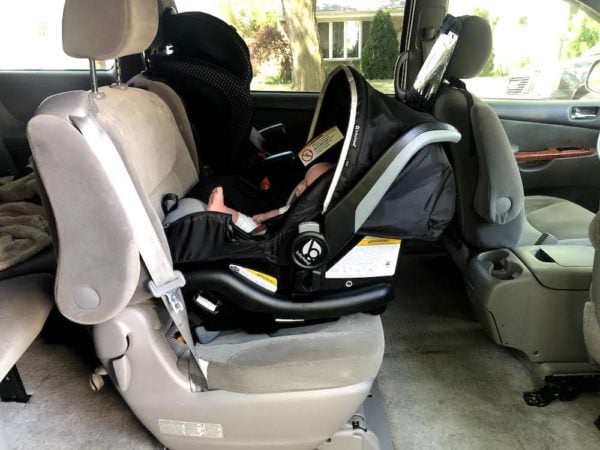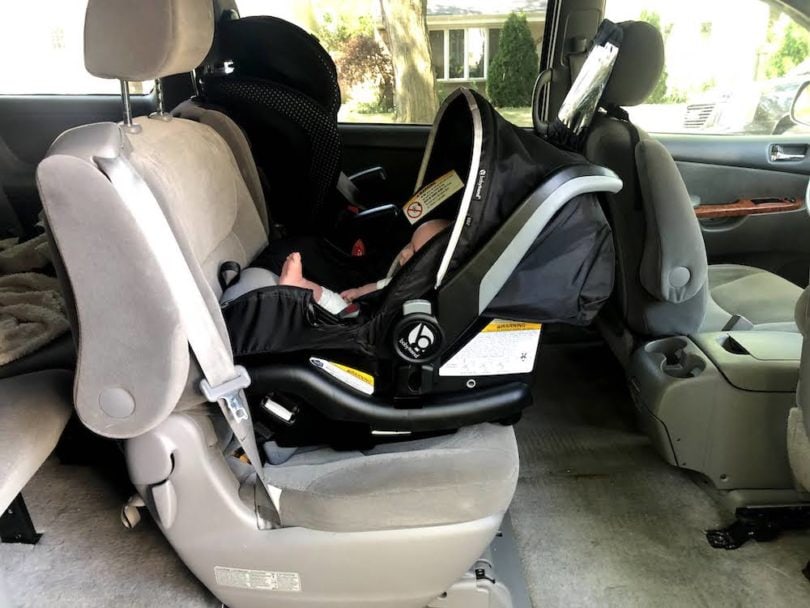 Clean the Cover and Padding
Removing the car seat's cover might not be easy. You may have to remove the car's headrest and even your child's harness straps in order for this to happen, so follow the instructions provided by the manufacturer. The instructions will also tell you if the cover is machine washable, most likely using the delicate cycle. If the instructions do not implicitly tell you to do so, it is safest not to put the cover in a washing machine. Instead, use mild detergent and warm water or even diluted bleach solution to clean the fabric. Be sure to wear protective gloves while deep cleaning your car seat.
Most covers will be fine with only a spot cleaning. I love using Tub O' Towels upholstery wipes for this step; they make it easy to clean all tough spots and stains. Some car seats have covers that don't come off; if this is the case, follow the manufacturer's guidelines on how to spot treat the cover. If your car seat has padding, you can either wash it with mild soap and warm water or remove it from the cover. Just make sure to pay attention to where it goes so you can be sure to replace it in the right spot when you put the car seat back together.
After the car seat cover is washed properly, you'll need to let it dry completely before putting it back on the car seat and reinstalling it in your vehicle. It's best to set the car seat cover right outside on a drying rack and leave it exposed to fresh air for several hours, if not even longer. We do not recommend putting a car seat cover in the dryer because if it shrinks it may not fit back on the car seat shell.
Clean the Harness and Buckles
Next, you'll need to spot clean the car seat harness and crotch buckle. Take the time to remove any crumbs and clean the buckles with a damp cloth or sponge. Never put a harness or buckle in the washing machine or use harsh chemicals to clean the buckles or harness. This could cause damage to the harness and buckle and put your child at risk. After washing, make sure to rinse them with warm water and pat the harnesses and buckle dry. If they are still wet, allow them to air-dry completely before reinstalling them onto the car seat.
If there are any stains on the harness or buckle, try to get rid of them by rubbing them with either diluted bleach or a mild detergent and water solution. It is important that you test different cleaners on a small area first to make sure they won't cause discoloration or damage to your car seat.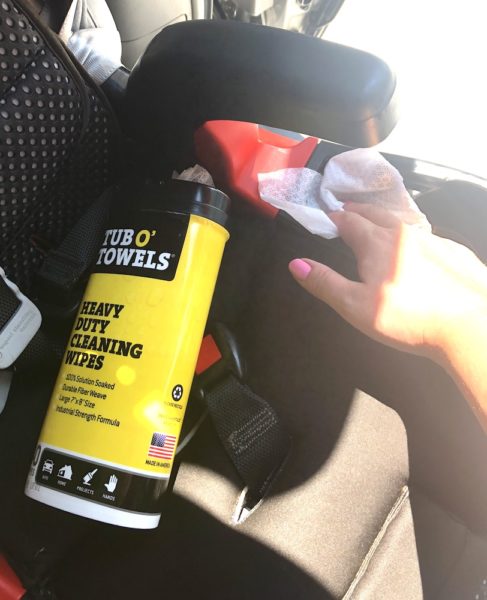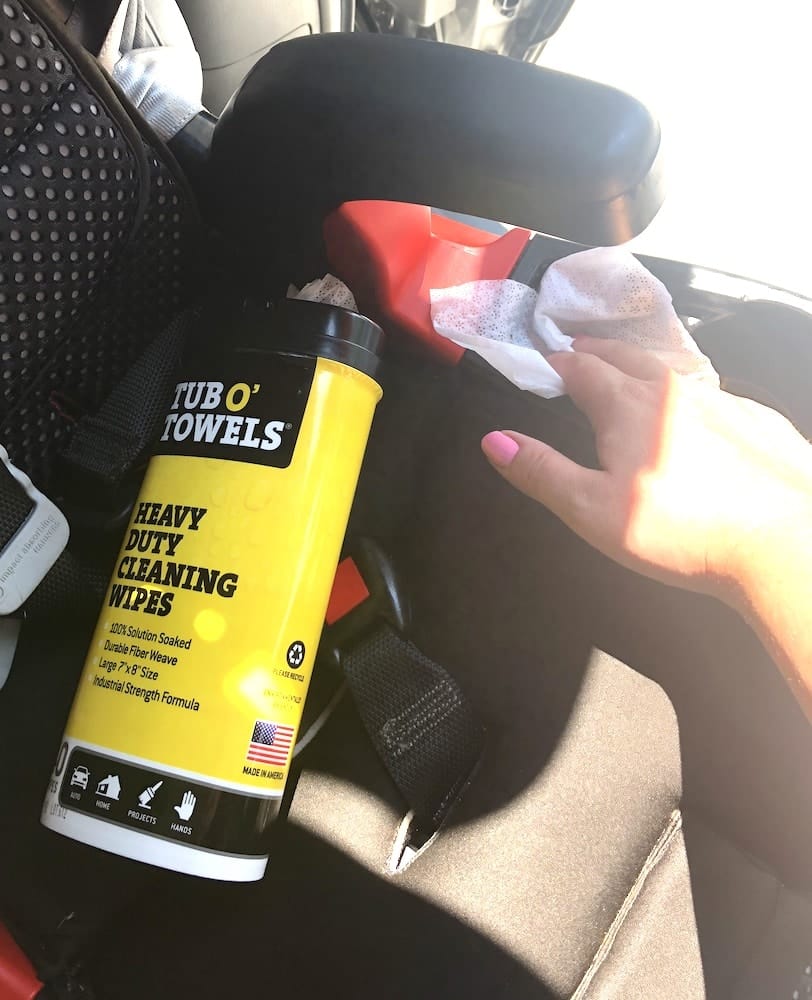 Clean the Frame
Now it's time to clean the frame. Use a damp towel to wipe the frame down. Make sure you get into all of the edges and corners. Never use hot water on a car seat as hot water could cause the plastic shell to warp. Your car seat frame may include cup holders and little drawers where your kids can stash their goodies; be sure to check these spots for messes. I've had many times where I've found gooey candy and dried milkshake in these spots that I had never noticed before!
Clean the Car Seat Crevices
Now that most of the car seat frame is clean, it is time to wipe down all of the little crevices of the seat. Crevices are tough spots to clean; your best bet is using a paper towel, cotton swab, or Q-tip with mild soap and cold water solution.
As you wipe down the crevices, look for any mold or mildew stains. You may need a small scrub brush and a small, bent paintbrush to get at the tough spots.
Make sure to let your car seat dry completely before putting it back in your car and reinstalling it. Use a soft, dry towel to wipe down any wet spots still remaining on the plastic frame.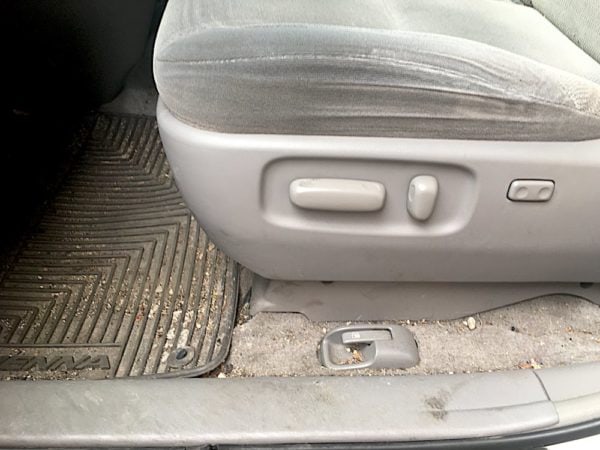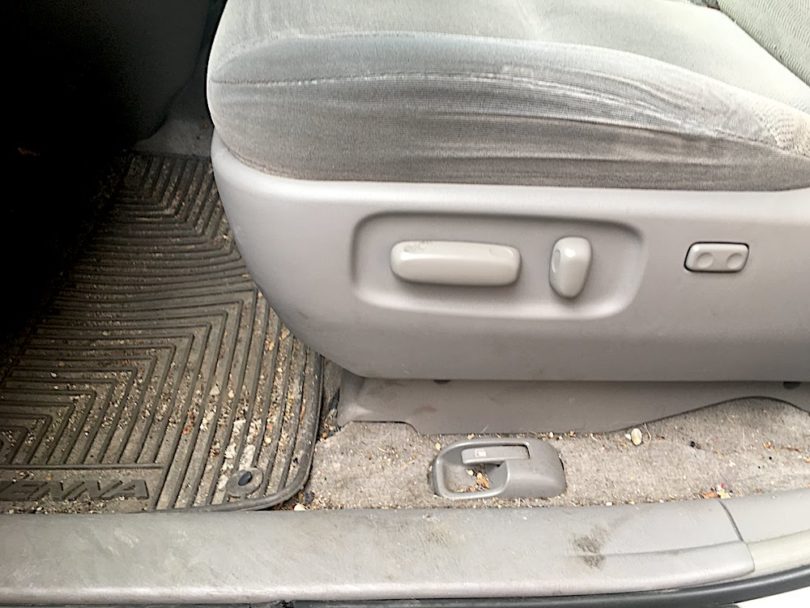 Clean Your Car Around the Car Seat
Now it's time to clean your vehicle. Make sure to vacuum up any loose debris or crumbs from under and around the car seat as well as your floor mats. Food scraps left in the car can attract rodents and insects, and you don't want to find a family of mice living in your car (yes, it's happened before!) You should vacuum your car at least once a week if you have children who eat in the car on a regular basis.
Pay special attention to the car upholstery and use a damp cloth to wipe down tough spots. The Tub O' Towels upholstery wipes worked great; they are easy to use and have a nice fresh scent. I like to pop the used wipes in unused cupholders in my car for a few days; the lemony scent of the wipes acts as an air freshener!
Reassemble the Seat
Now you're ready to replace the car seat cover on the frame. If you're in a hurry and the cover still isn't completely dry, you can use a hairdryer on the coldest setting to help speed up the process. Make sure your car seat is completely dry before reinstalling it back into your vehicle.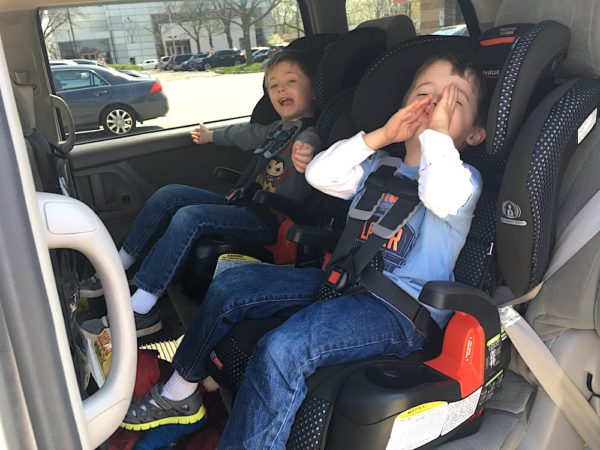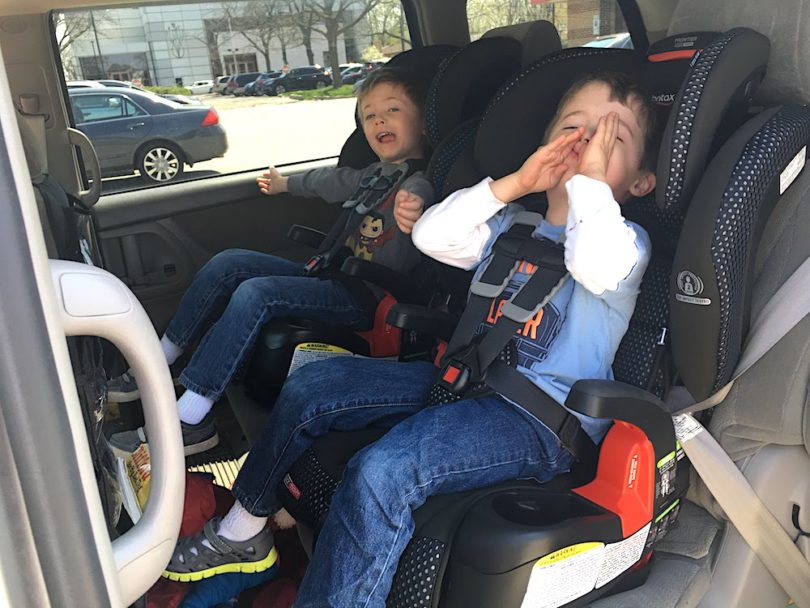 Car Seat Installation Tips
If you haven't read my other post on car seat installation, check it out to get some tips for making the process of installing a car seat easier.
Always refer to the instruction manual that comes with your car seat as well as any labels on the back of the car seat when installing them into a vehicle or choosing the safest car seat for your child.
Once the car seat is installed, make sure that you can't wiggle it more than 1 inch front-to-back or side-to-side. If you can move it more than an inch, your car seat wasn't installed correctly and could cause serious injury to a child in the event of an accident.
If you have a LATCH system, make sure that it is tight and has not loosened over time. Check your manufacturer's instructions for installation specifications on your specific seat.
If you're still struggling with installing and using baby car seats, contact a local certified child passenger safety technician to help you install and use your car seat properly. A CPST will teach you how to correctly install a car seat in any make or model of vehicle, as well as give you pointers on how to keep your child safe while in their car seat.
We urge you to avoid using after-market products with your car seats, such as baby mirrors, extra cup holders, and anything that can become a projectile. You should only be using what came in the box with your car seat. The only after-market products that are safe to use with your car seat are those that are sold by the same company that manufactured your car seat because those products have been crash-tested with your seat. For example, if you buy a Britax car seat, it is safe to use a Britax baby mirror or Britax seat protectors.
In addition, avoid keeping any items in your car that can become projectiles in the event of a crash. This includes hardcover books, hard toys, tools, etc. If you must keep them in your car, make sure they are strapped down with mesh netting or tucked away into a pocket.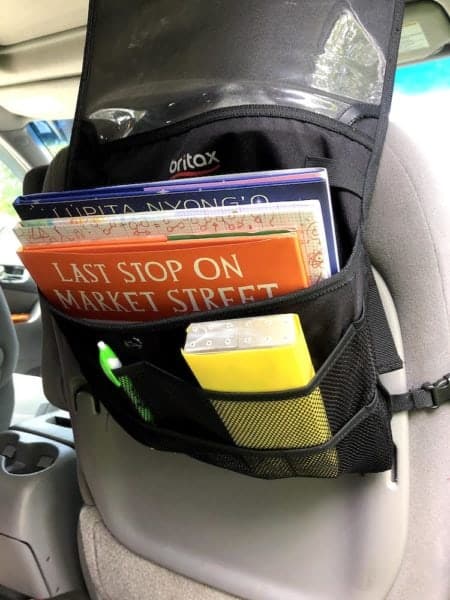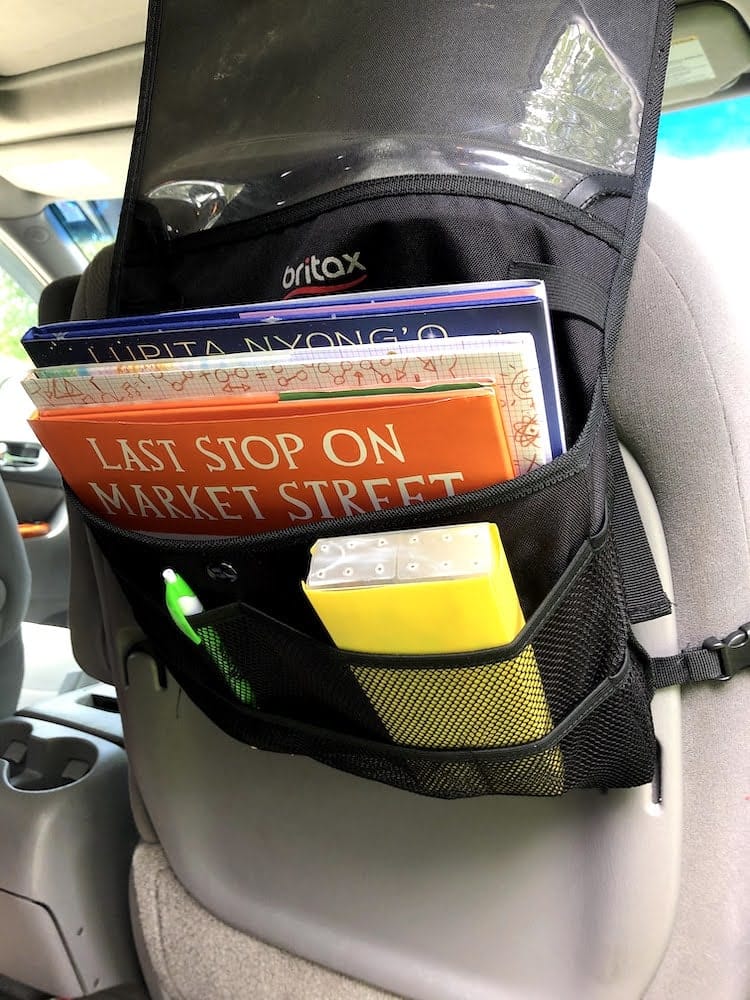 Preventative Car Seat Cleaning Tips
Want to prevent messes in your kids' clean car seats? Here are some helpful hints:
Put a seat protector on the floor of your vehicle in front of the car seat. This will help keep things like snacks and toys from falling between the seats.
Keep baby wipes, baby towels, or used paper towels in unused cup holders to wipe sticky fingers that may have left residue on surfaces while eating.
Make sure your child has a snack cup attached to their car seat; this helps prevent spills and keeps snacks contained.
Protect the leather seats in your vehicle by using a cover on top of the regular car seat cover or by purchasing a separate, washable leather car seat. You'll need to buy these from the car seat's manufacturer because was crash tested with them and you know that they are safe to use.
If you have older kids, give them a small trash bag to keep by their seat so they can put any trash directly in the bag.
Keep quarters in your car to use the vacuum at the gas station.
Keep a bag of emergency cleaning supplies in your trunk in case of spills and blowouts. Include a roll of paper towels, a roll of toilet paper, a package of heavy duty wipes, baby wipes, extra diapers, Ziploc gallon bags (to contain messes and smells), and extra sets of clothes for you and the kids.
What about a car seat cleaning service?
Did you know that there are car seat cleaning services that will do all of this for you? It may be worth looking into. Not to mention, if you're in a hurry and don't have the time (or patience) to go through these steps, this service is for you. Any car seat cleaning service typically also cleans strollers and high chairs. Be sure to call around and find the best price in your area.
How to Deal with Big Messes
If you have a big mess on the seat that is beyond saving, call the car seat manufacturer and order replacement parts. Just a heads up — these parts may take a while to arrive in the mail. We recommend buying a cheaper car seat to use while you wait for the parts on your higher quality seat to arrive. If the cost of the replacement parts is almost as much as the car seat itself, you may just want to buy a new seat and call it a day.
We hope these tips have helped you become a car seat cleaning expert. Whether you're struggling with day-to-day messes or tackling your car after a long family road trip, we've given you all the steps to keep your car seats as clean as possible in your vehicle. Happy cleaning!
This article was brought to you by Tub O' Towels. They are Twiniversity's favorite heavy-duty cleaning wipe! Learn more below…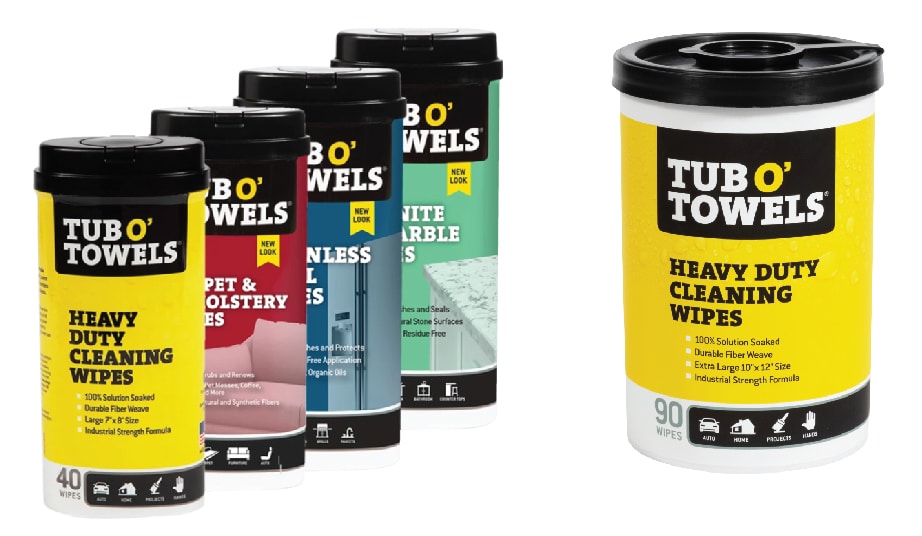 If you're getting ready to deep clean your car seats, you REALLY need to pick up some Tub O' Towels before you get started. Tub O' Towels Heavy Duty Cleaning Wipes are a Twiniversity mom squad favorite! Seriously, guys, I use these things on EVERYTHING! Countertops, tables, appliances, and walls are no match for these big multi-surface wipes. They are tough on dirt, grease, and grime but gentle on your hands, ⁠and they smell SO GOOD.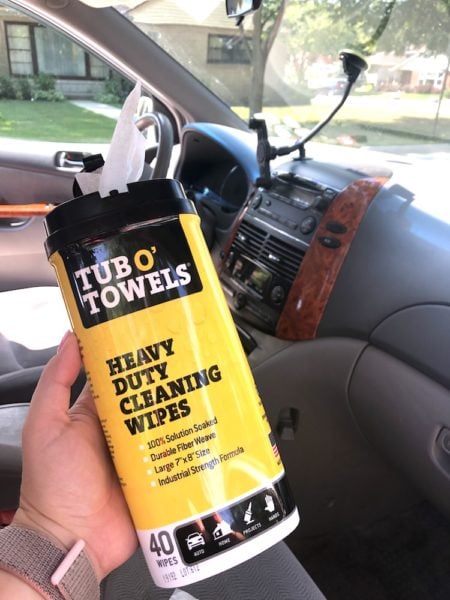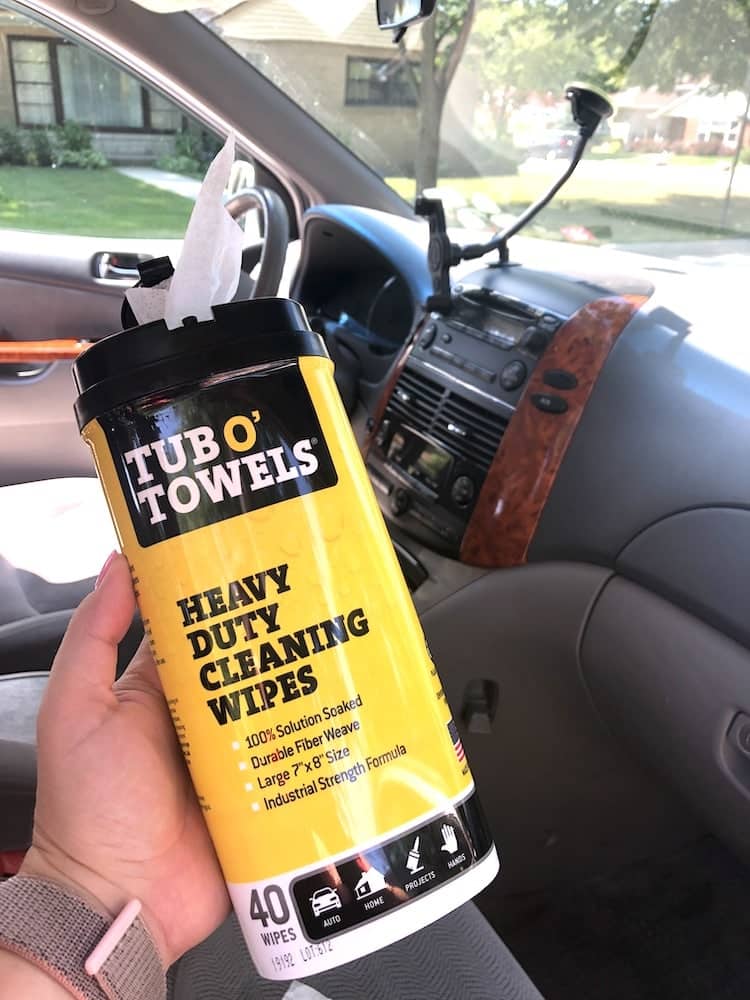 Tub O' Towels removes food stains, grease, ink, paint, stickers, permanent marker, bugs, and other hard-to-remove soils with ease. With over 30,000 5-star reviews, Tub O' Towels Heavy Duty Cleaning Wipes can be found at your local hardware store, Lowe's, Home Depot, Amazon (click here – available on Subscribe & Save!), and more.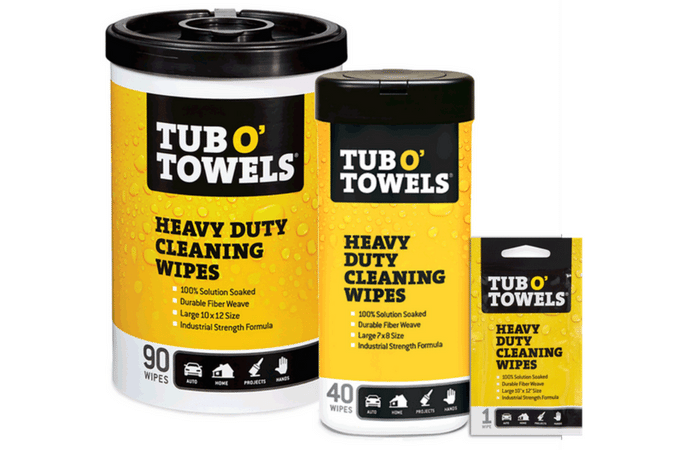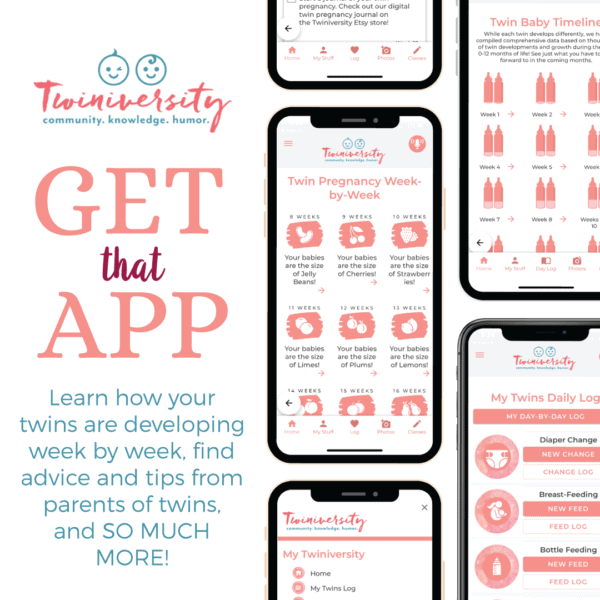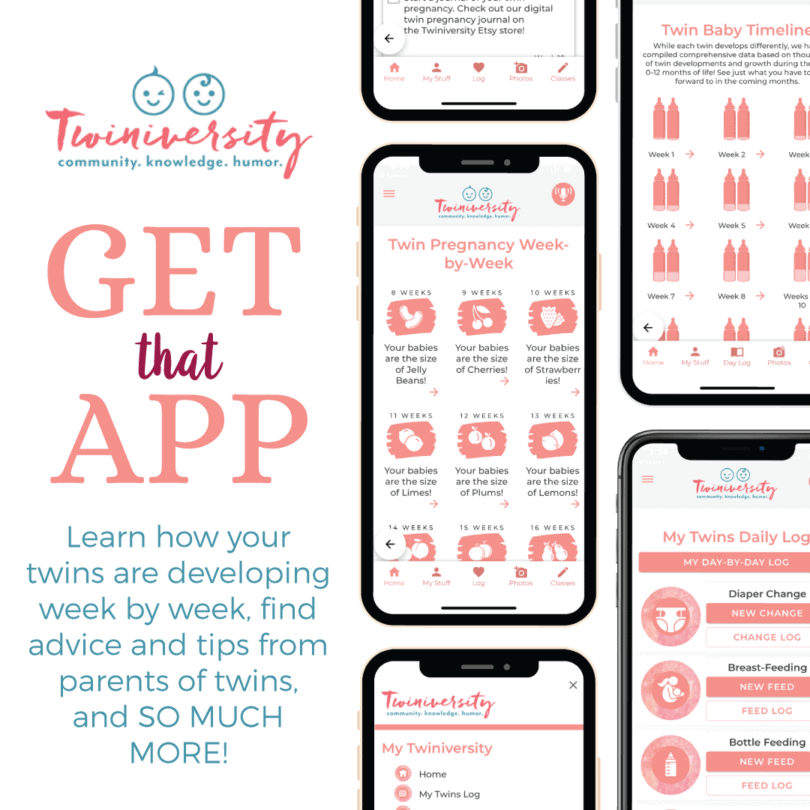 Do you wish there was a twin pregnancy app that also serves as a raising twins app once your twins are born? Well, guess what? WE MADE IT! The Twiniversity App will be your new favorite app to track and monitor your twin pregnancy AND track feedings and diaper changes for your twins throughout the first year of life. This app was designed by twin moms specifically for YOU! This is the app we WISH we had when we were having twins. Download the app today!