Play dates today are vastly different from the ones I experienced as a kid. My mom didn't arrange to have a bunch of my friends come over to play, supply snacks, and have us follow a set plan of activities. After school or on weekends she told me to go outside and play and I either entertained myself or met up with any one of the 20 plus neighborhood kids in my age group. Today play dates are an orchestrated and well planned extravaganza. While you really don't need to go crazy, there are a few basic things to keep in mind when planning one.
Let your children choose their playmates
Play dates are geared towards socialization for your children, but sometimes can have the added effect of adult socialization as well. During the summer my oldest son has a standing weekly play date with my best friend's little girl. It is awesome because they like each other so much, and they play so well together that we do in fact get to visit. It is the best of both worlds. Your best friend may have children the same age and you might think that it would also be a fabulous idea to sit and catch up with her, but if your children aren't interested in playing with hers it is definitely not a good idea. This leads to bickering amongst the children and more management by you than if your children were playing with their best friends. You end up spending the whole time trying to keep the kids happy and miss sharing so much as a word with your friend.
Drop Off vs. Stay and Play
Starting from around age 4, play dates start to move towards drop off. Make sure that you are clear when inviting children to play whether you expect the parents to stay or if it is OK for them to just drop them off. Most parents will ask if you don't bring it up, but after 4 years they start to assume that it is just drop off.
Food
You will need to supply snacks and a lunch if the play date lasts past lunch time. With the rise in food allergies and special diets in children, make sure you communicate with the parents beforehand. It is likely that if their child is gluten-free or vegan that the parent will just provide their own food since that would be a hardship to you, but that doesn't always happen. You don't want to have to scramble at the last minute to find something that the child can eat.
Be Truthful
Parents always ask how their child did when they come to pick them up. If there was an incident where they got physical with one of the other kids, or they got into everything that you told them again and again to not touch, tell the parent. Glossing over everything isn't helpful to the child or the parent. Be as nice as possible, but tell them what happened and how you dealt with it. If you refrain from telling the parents because you don't want things to be awkward, the parents are likely going to hear an entirely different story from their child and then things will really get awkward.
Set The Rules
When the children arrive set clear boundaries on where they are allowed to go in the house; for example, you may ask that they stay on the main level and not go upstairs. I have a friend who had all her laundry folded in baskets up in her room and a little boy went up there and came back downstairs with her underwear. It was hilarious, but embarrassing.
Prepare the Stage
Remove your children's favorite toys from the playroom and set them aside until the play date is over. If you don't have a playroom, take out only a select amount of toys; otherwise things can get out of control and when it is all over your living room looks like a Toys R Us exploded and you have to spend the rest of the day cleaning. Also think about the ages and activity levels of the children coming to play and what they might possibly get into when your back is turned. Just because your kids aren't interested in certain drawers or fancy glass vases doesn't mean that all children will feel the same.
Have A Project Planned
Having a project planned is an important back-up for play date. It is your "fail safe". If things get too noisy and the kids start to get a little wild you can set them down for a structured activity that is guaranteed to bring the noise level down and their excitement back to a more manageable level. If you aren't a fan of Pinterest and/or don't have the time to put together a big activity, I have found that Kiwi Crates or other subscription based activity boxes are great for that. Everything comes in the box for the activity and it always has a lot of extras in order to draw the play out for an extended period. Last month we did one where you planted a garden. First we built the planting box, adding a protective fence, and then added the soil and planted the seeds. The kids were so focused you could have heard a pin drop. We had the added benefit of checking its growth progress every day. My son insisted that we text pictures charting the growth to the mom of his friend so she could see it too.
In the end you can have whatever play date fits your lifestyle. The kids will be thankful for the time with their playmates regardless. Don't go overboard because you think that you have to. If you are really into crafts and elaborate activities, the kids will have a blast. If your idea of fun is turning the living room into a giant fort, the kids will have a blast. If you would rather recline on a chair in the backyard while they run around, they will have a blast. What really makes a successful play date is the playmates.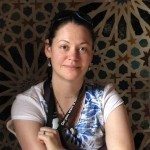 Destiny Effertz is a stay at home mom to 3 boys under 4. Prior to having children she worked as a paralegal in a large civil litigation firm. Now she uses those research and organizational skills formulating new pie recipes and planning family vacations.
Related Articles