Christmas is upon us, our children's favorite time of year…that's how the song goes right? If not, it should be! Black Friday and Cyber Monday have come and gone, did you get the must-have holiday toys your kids want? Do you even know what your kids want? If they are anything like mine, they want it all! When the Amazon Christmas Book showed up, my twins circled everything in it. But, what are the toys they actually want? More importantly, which ones will they actually play with?
If you are still on the hunt for those "Must Have Holiday Toys" for your twins for some last minute gifts, Twiniversity is here to help. We've done the research and made a list and checked it twice, now find out what holiday toys are nice!
Must-Have Holiday Toys for 6 to 18 months
Hape Penguin Musical Wobbler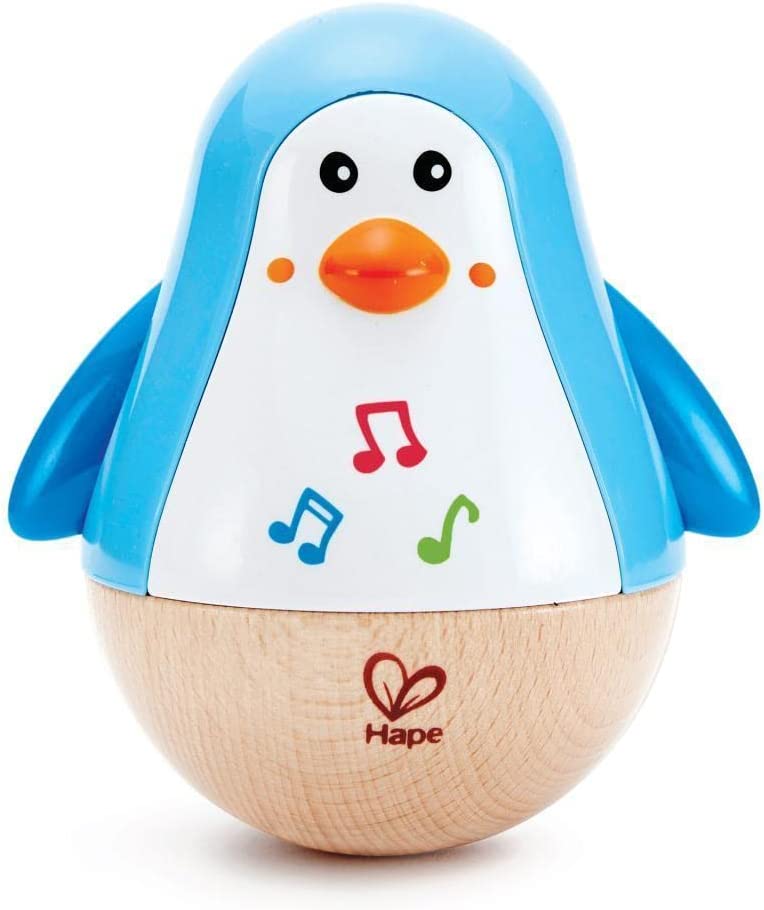 A perfect addition to playtime! This funny penguin waddles along shaking his arms, and making a tinkling sound from a built-in bell. Your kids will love batting him around and watching him wobble but never rolling away.
Click here to purchase
Squishmallow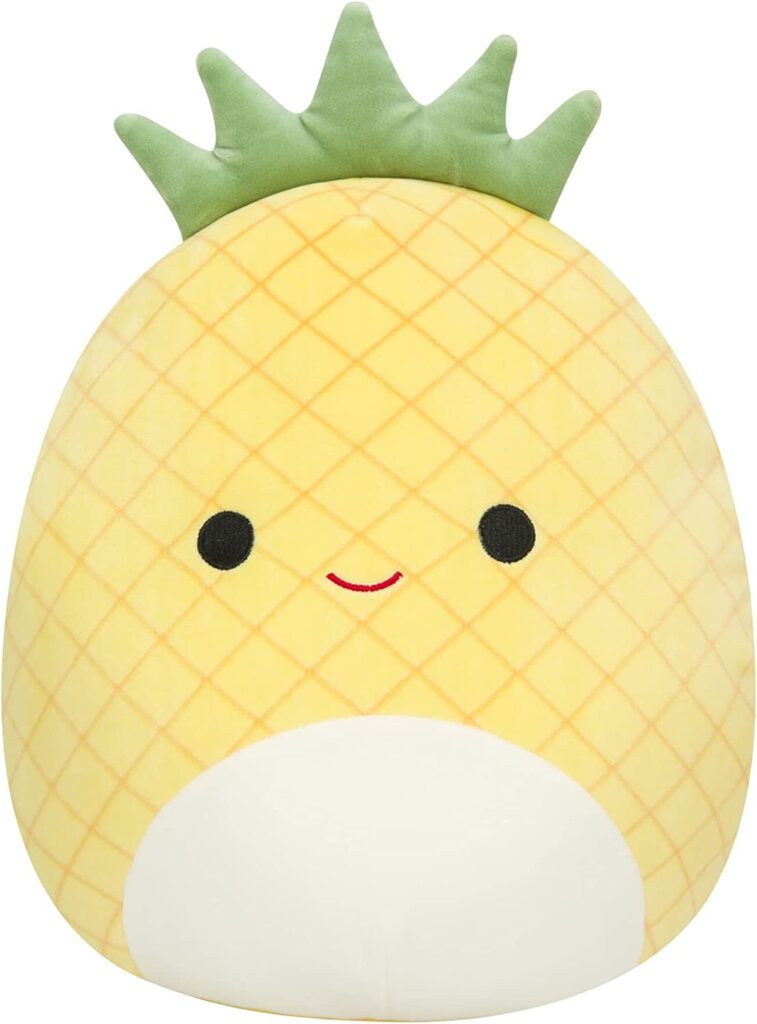 Squishmallows are part stuffed animal and part marshmallow. Not really, but once you feel their squishy softness, you'll think the same. Kids love them for their softness and cuteness. Squishmallows come in a variety of personalities, colors, and sizes. Although they are loved by bigger kids, they are absolutely appropriate for smaller kids as well. I must warn you though, Squishmallows are addictive. Once your kids have one, they will want more!
Click here to purchase
Sensory Balls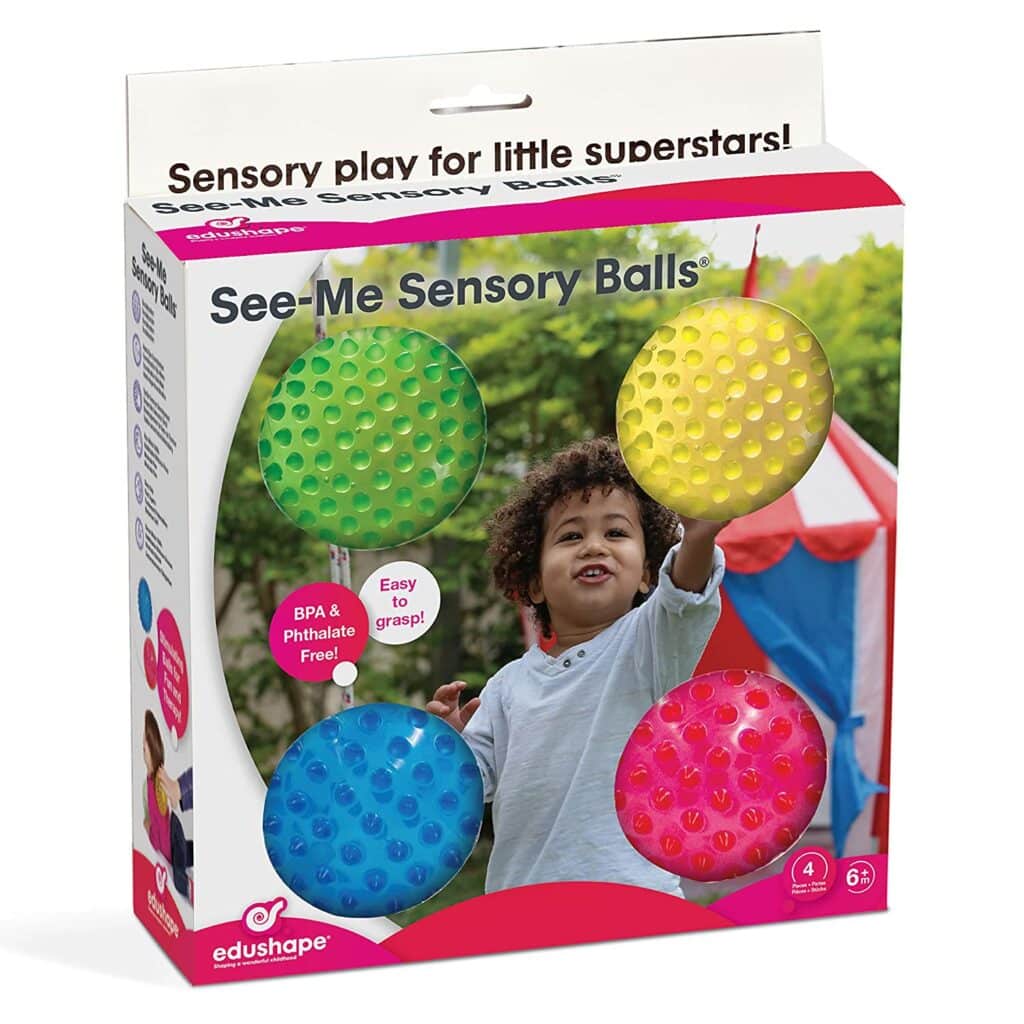 Sensory Balls are a universal child development toy. Varied textures and colors enable tactile sensory development no matter the age, varied sizes enable the development of fine motor skills, and their bounciness entices young children to run around and play. If there is a universal child development toy, these balls are it!
Click here to purchase
Kiddie Ball Pit Pool Playpen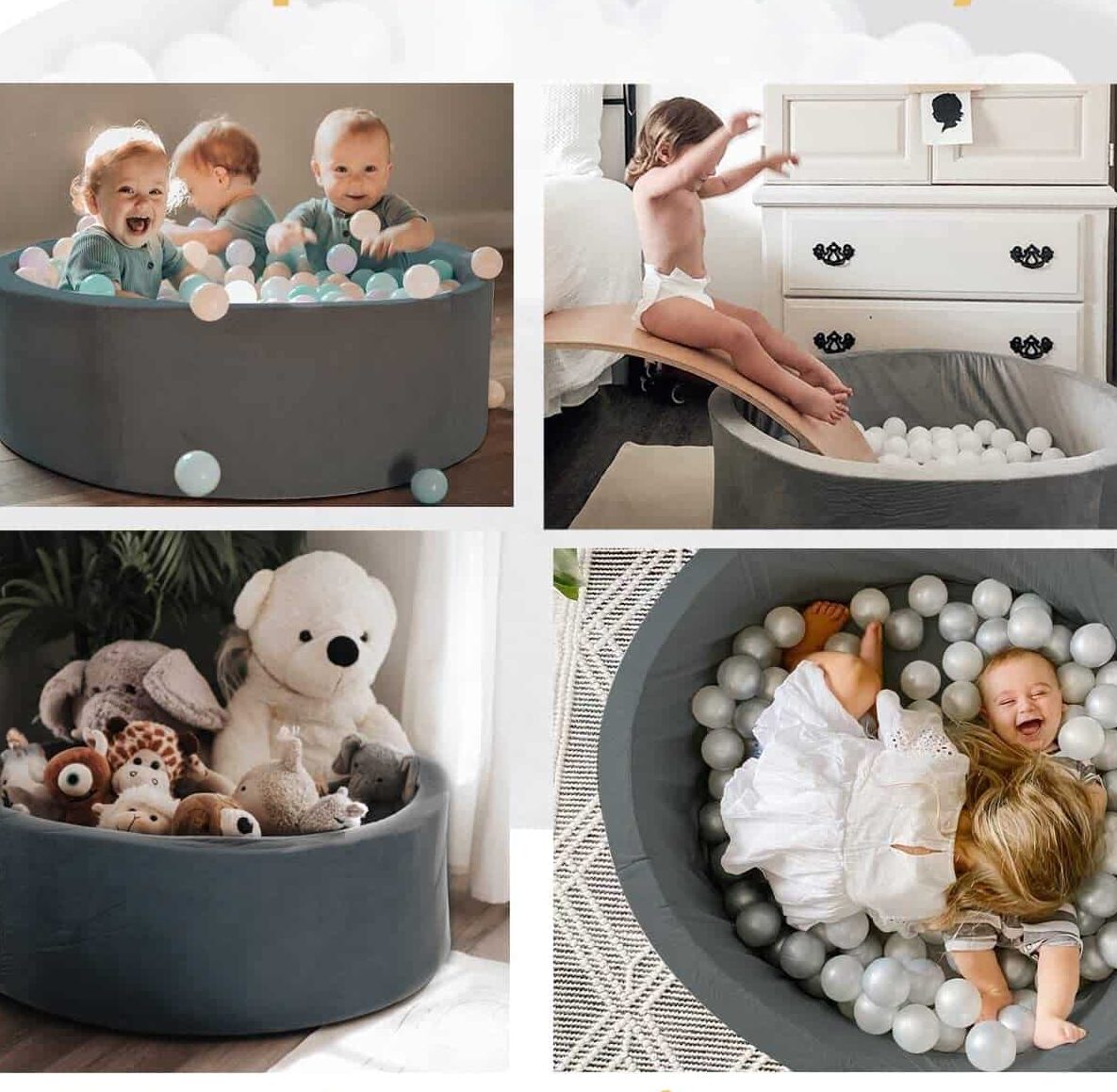 This ball pit brings hour after hour of active fun right into your house. A gift that is perfect for getting out all that energy. Besides being a ton of fun, ball pits build gross motor skills, focus, and cooperative play. Made from memory foam and a washable cover, this is such a fun and interactive gift for your little ones.
Click here to purchase
Must-Have Holiday Toys for 18 months to 3 years old
LEGO DUPLO My First Bath Time Fun: Floating Animal Train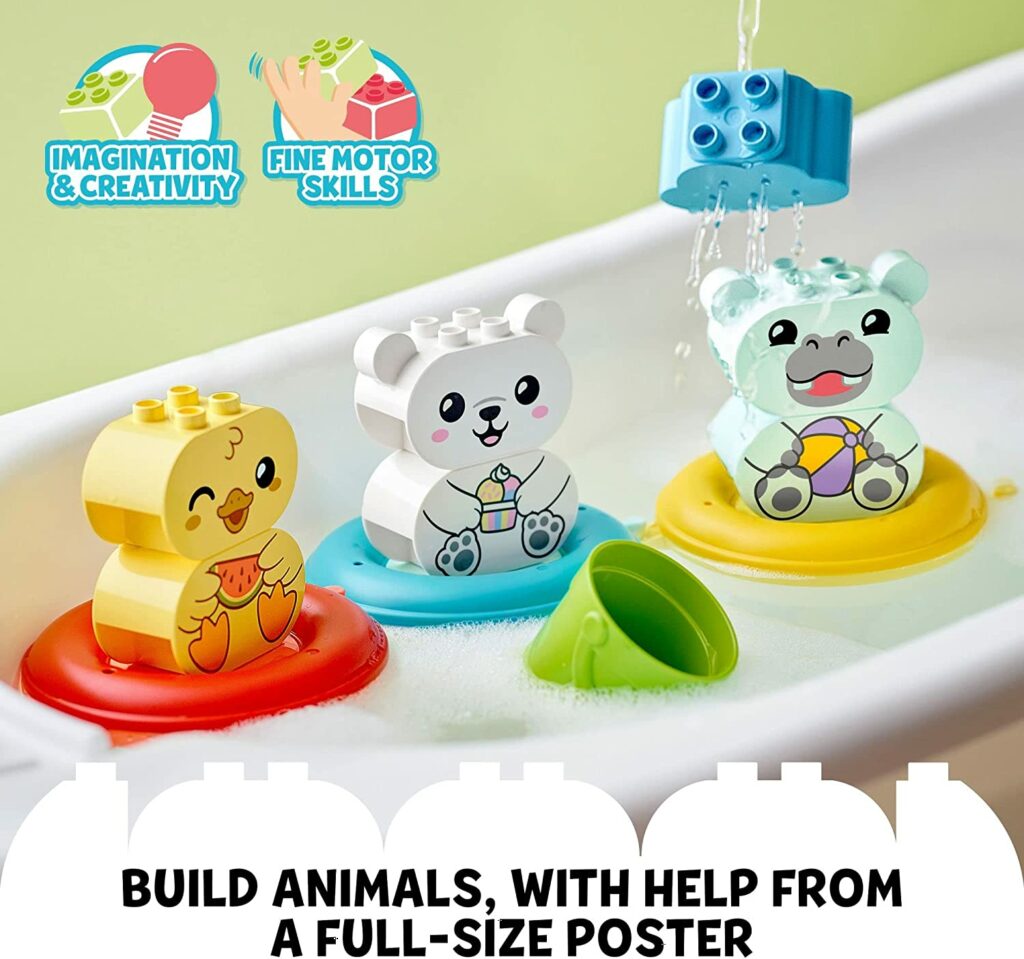 Make your toddler's bath time a fun time with this cute hippo, duck, and polar bear. The 3 animals sit in different-colored floating rings and come with a bucket for washing the animals and a cloud that makes rain. So much fun, the hard part of bathtime will be getting them out!
Click here to purchase
JoyPlanet Giant Bubble Gun Blaster Rocket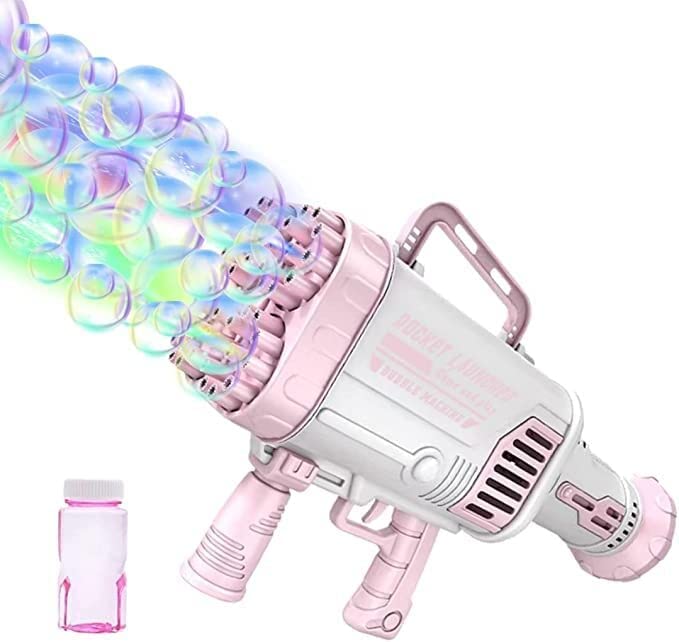 I've witnessed pure joy in my children's eyes, and most times, it has included bubbles! This is the ultimate bubble maker…just pull the trigger, and instantly the bubble gun fires a burst of colorful bubbles. Indeed, your kids will love this 52-hole bubble gun. It comes with 1 bubble maker toy, 5 bottles of bubble solution, 1 sticker, a bubble tray, a carry lanyard, a charging cable, and a rechargeable battery.
Click here to purchase
Must-have Hot Wheels Monster Jam Garage Playset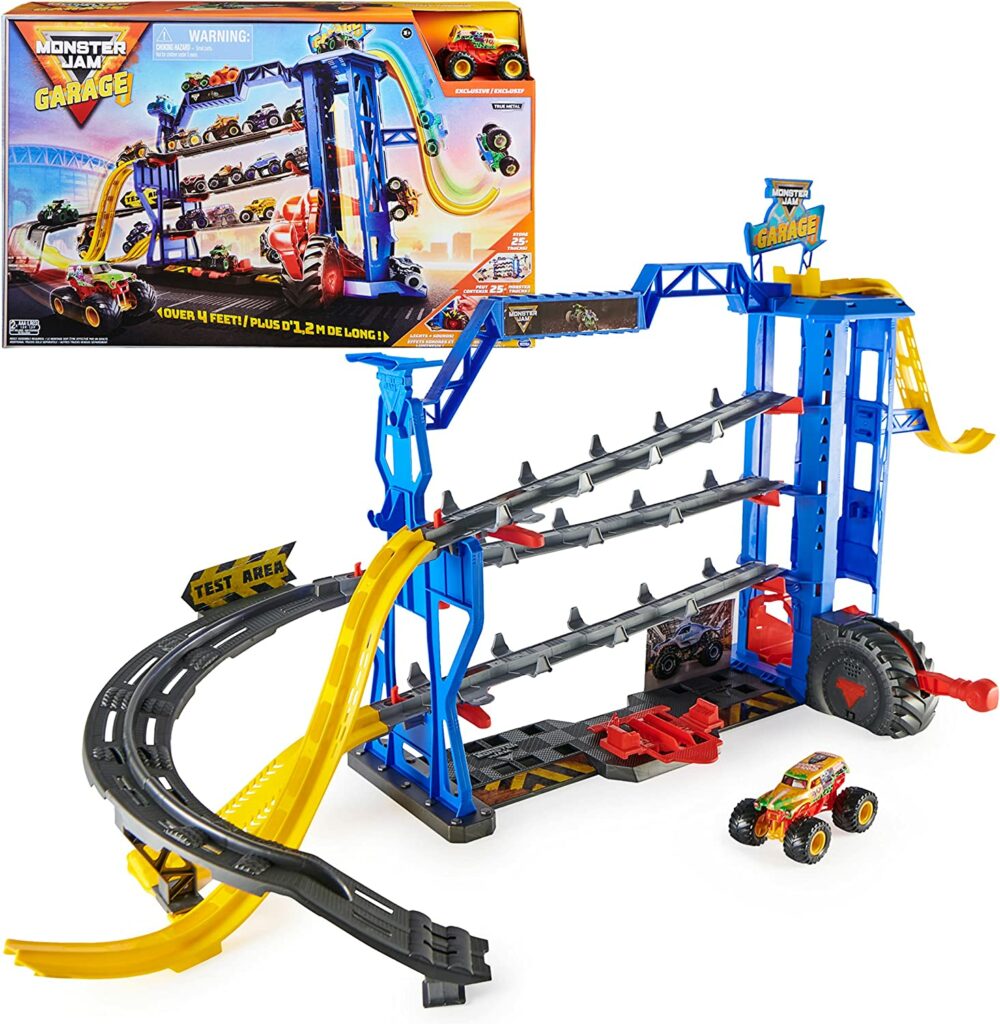 The newest Hot Wheels addiction: Monster Jam Trucks. The massive Monster Jam playset is over 4 feet wide, allowing you to perform epic Monster Jam stunts! Simply load your trucks and crank them up the elevator. Then take the Monster Jam action to the next level with REAL lights and sounds.
Click here to purchase
Bluey Ultimate Lights & Sounds Playhouse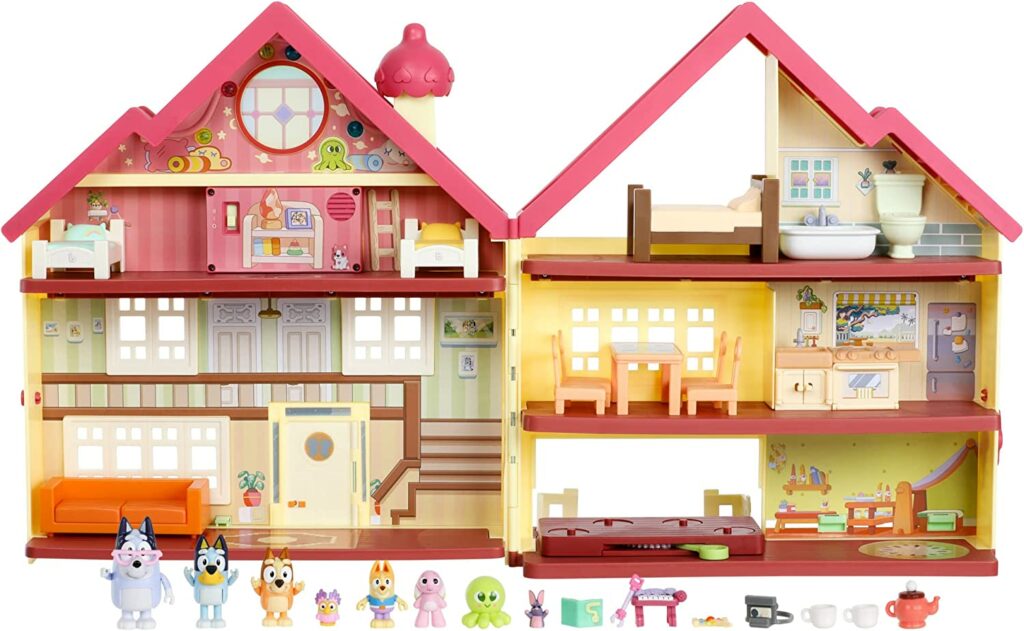 Bring Bluey to life with this ultimate Heeler Home playhouse. Press the Octopus in the kid's room to activate lights and over 50 sounds and phrases, there is even a dancefloor! The playhouse includes Bingo and Bluey plus Chattermax! Additionally, this is just the right size for preschool hands to move and play with. The best part? When your kids are finished playing, fold it all away!
Click here to purchase
Must-Have Holiday Toys for 4 to 8-year-olds
WHAT THE FLUFF? Surprise Reveal Interactive Toy Pet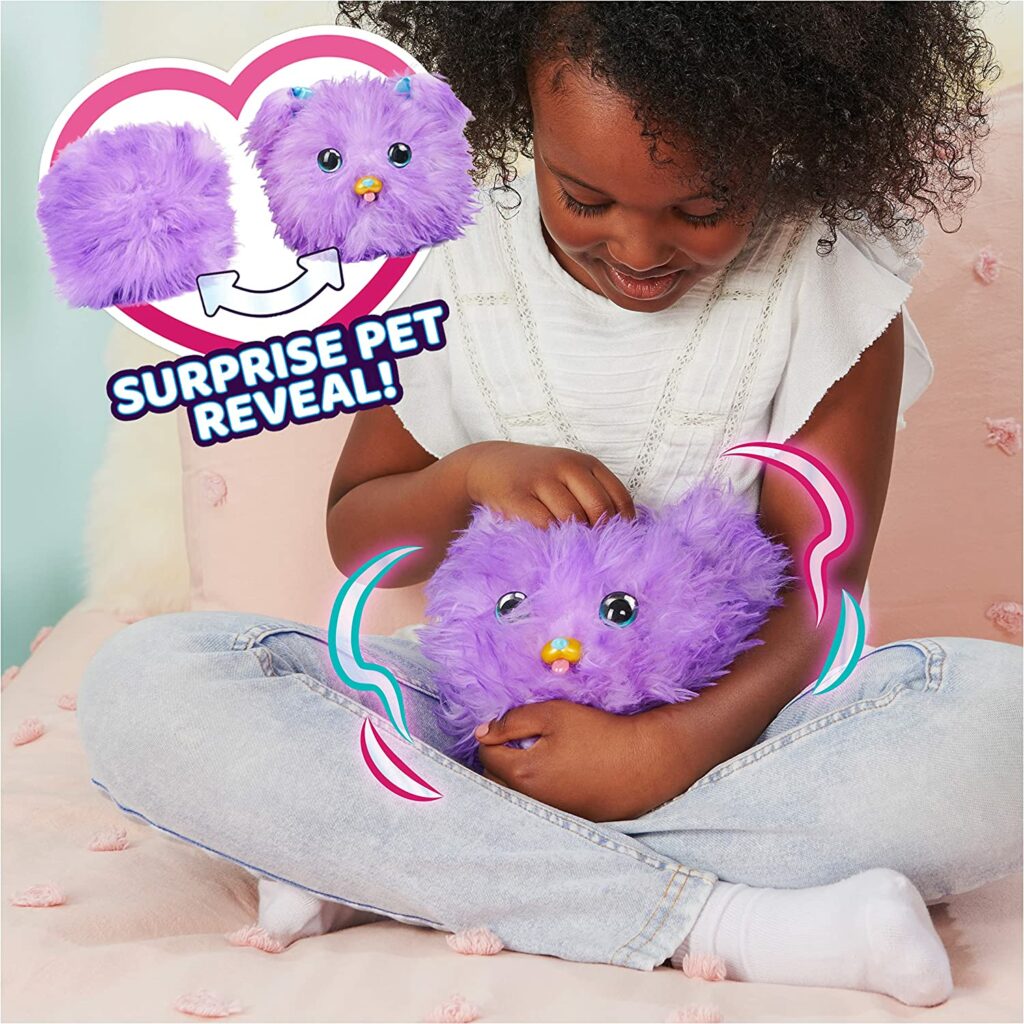 These super cute toys feature a surprise pet reveal with over 100 sound effects and reactions. Play with your shy and timid What the Fluff toy to encourage her out of hiding. As you gain her trust she will slowly start to reveal herself. Once Pupper-Fluff fully trusts you, you'll hear the celebration song and she'll transform from fluff to pet! As you play, you'll unlock Pupper-Fluff's sweet and silly personality.
Click here to purchase
Magical Mixies Magical Misting Crystal Ball with Interactive 8″ Plush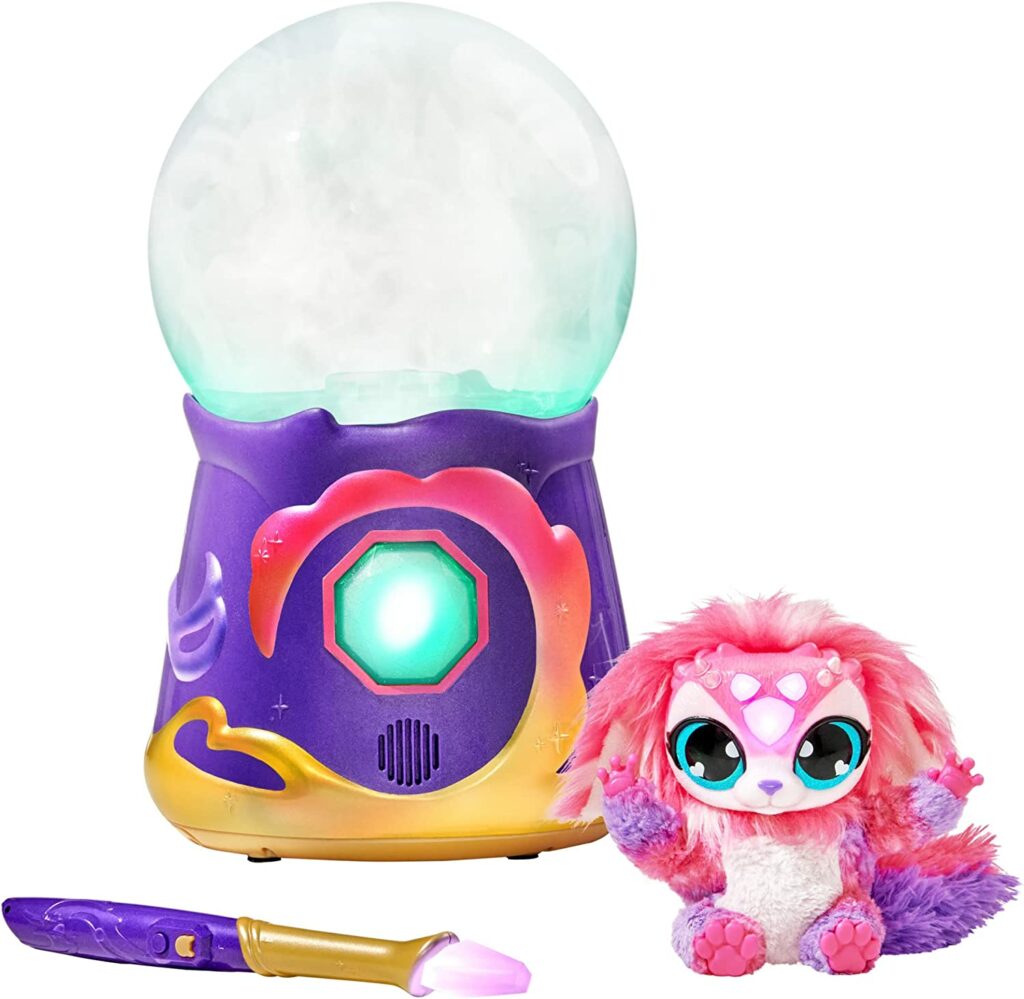 This toy makes the MOST WANTED list for the holiday toys. Create your very own fortune-telling Magical Mixies by performing the creation spell using your light-up interactive magic wand. Watch as your crystal ball magically responds to your wand's movements! For each step of the creation spell, you will need to master the correct wand movement and say the magic word.
Click here to purchase
Must-have Pokemon Card Packs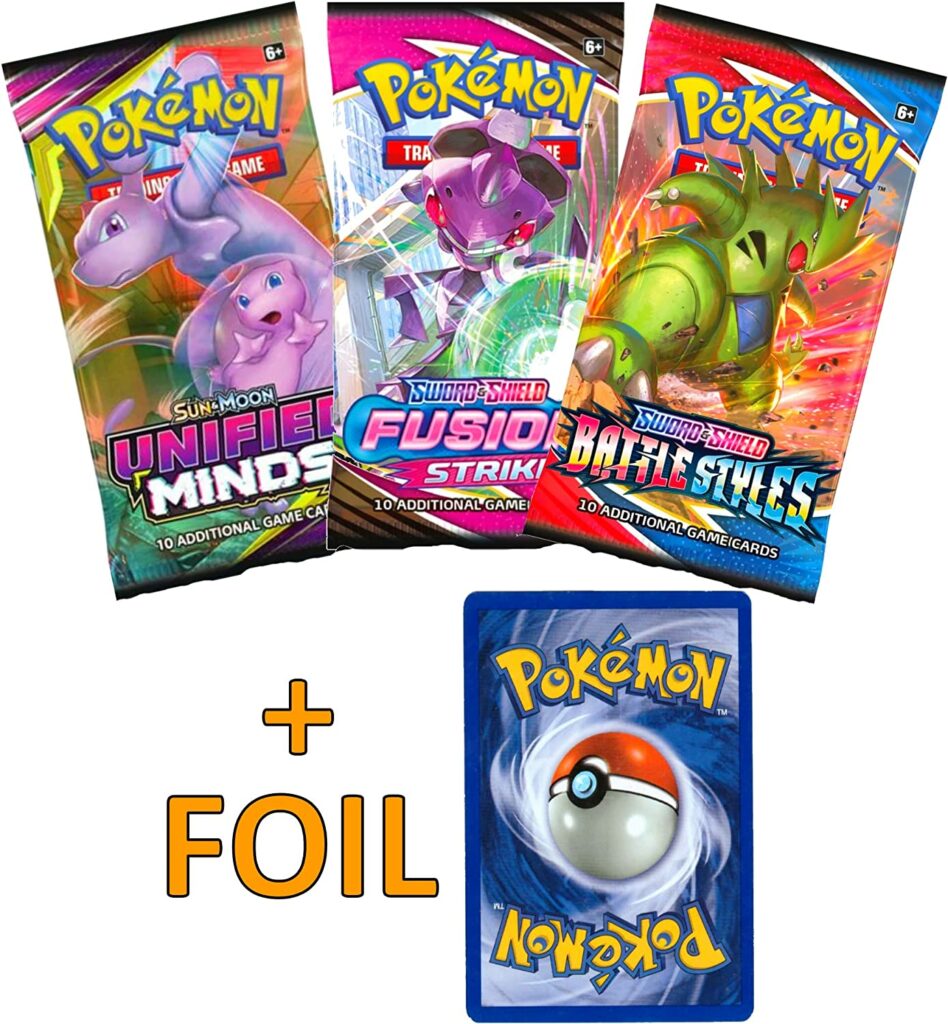 Can you believe Pokemon cards are STILL a popular gift? This is a great gift for the Pokemon fan in your life. Add to their collection and become the ultimate Pokemon Master with this awesome booster pack set featuring 3 booster packs & 1 random foil card.
Click here to purchase
Untamed Raptor by Fingerlings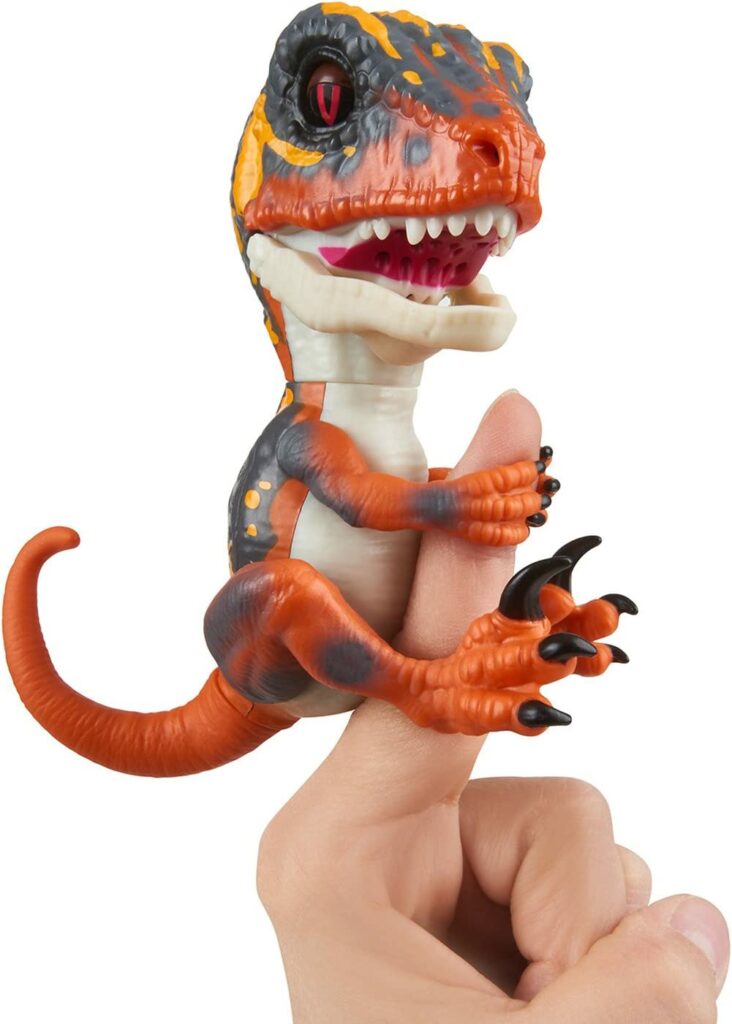 Get your kids their own pet dinosaur! These ferocious and unpredictable dinos respond to sound, motion, and touch in two modes: tamed and untamed. Tap into their soft side and they'll nuzzle and purr. Unleash their inner beast and they'll roar, hiss and chomp!
Click here to purchase
Must-Have Holiday Toys for 8 years and older
Mini Brands Disney Toy Store Playset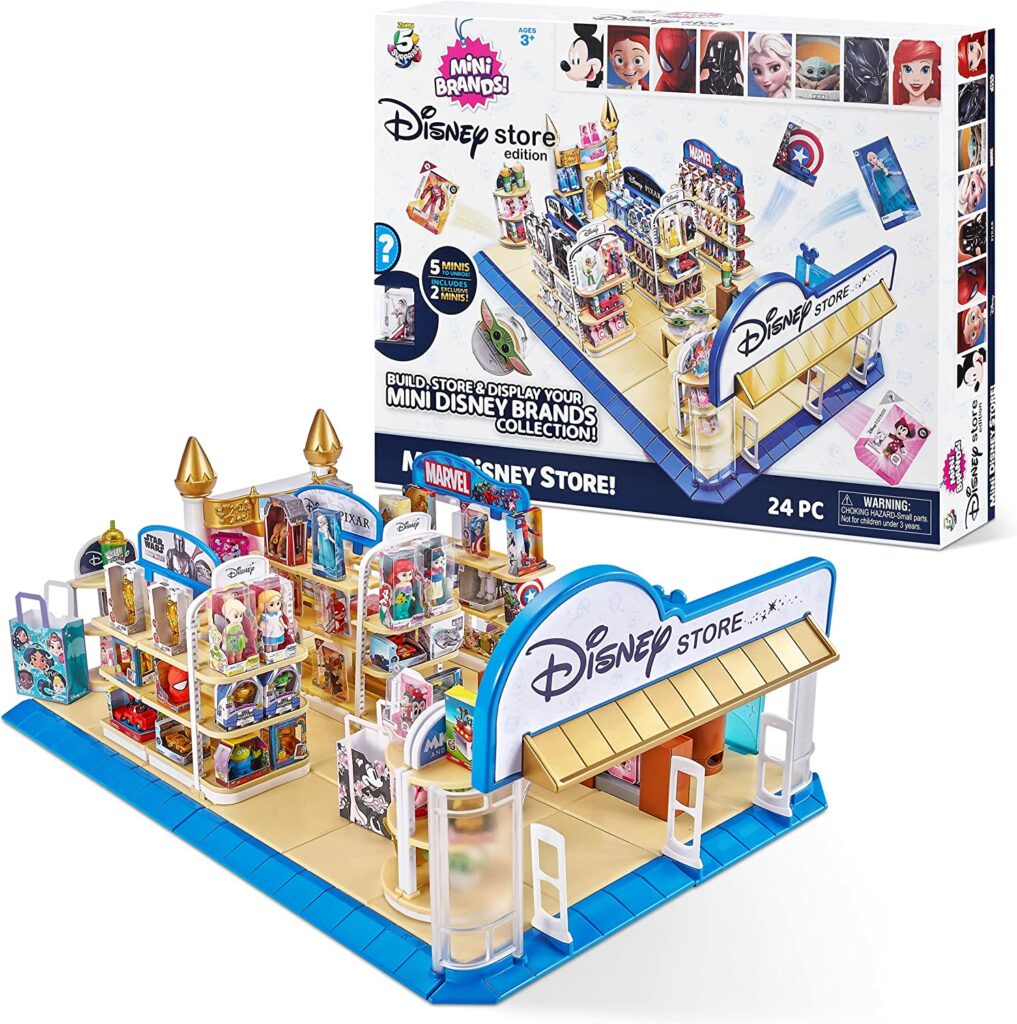 Unwrap, peel, and reveal REAL mini Disney characters and swag! Including minis from Marvel, Pixar, Lucasfilm, Mickey and Friends, and of course Disney Princesses. There are over 50 minis to collect including ultra-rare gold minis. Store and display your favorite Disney Store Mini Brands with a realistic design inspired by real Disney stores! Another key point is that it includes shelves and cash registers, and 2 exclusive minis, to start your collection right!
Twiniversity Tip: Buy the Blind Bag Balls of Disney Mini Brands as stocking stuffers.
Click here to purchase
Segway Ninebot Electric Kick Scooter for Kids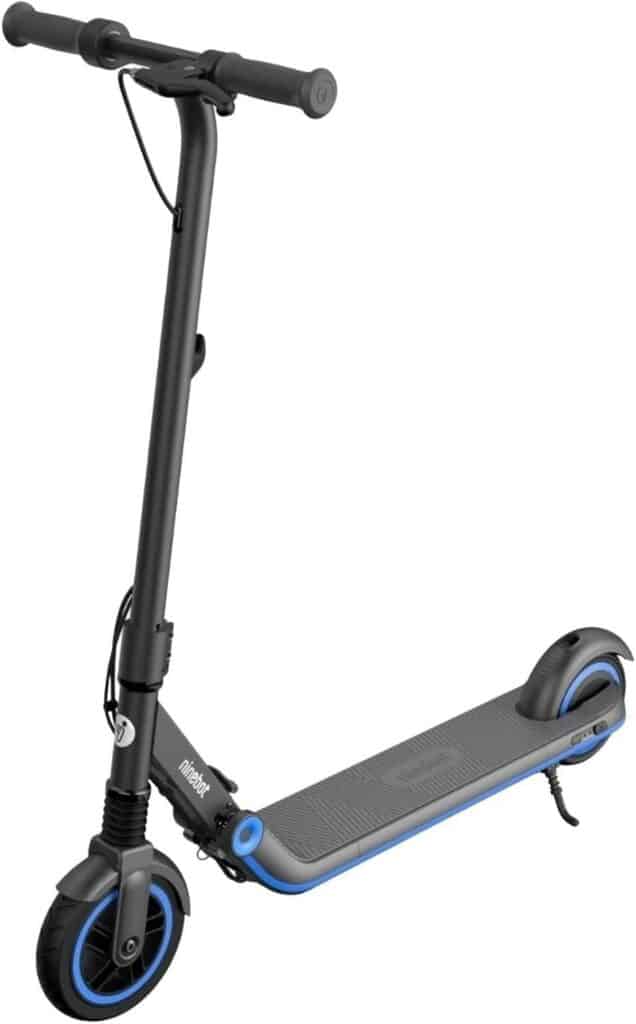 The ULTIMATE gift for big kids! The new way of riding kick scooters! Simply kick to start. Then the scooter will continue to glide without needing to press the throttle! The harder you kick, the faster the acceleration. The Segway kids electric scooter can reach up to 10 mph, as well as travel up to 6.3 miles. Additionally, it can accommodate a max load of 132 lbs and is suitable for kids and teens with a height of 4'3"-5'3".
Click here to purchase
Wordle The Game – A Must-have this Holiday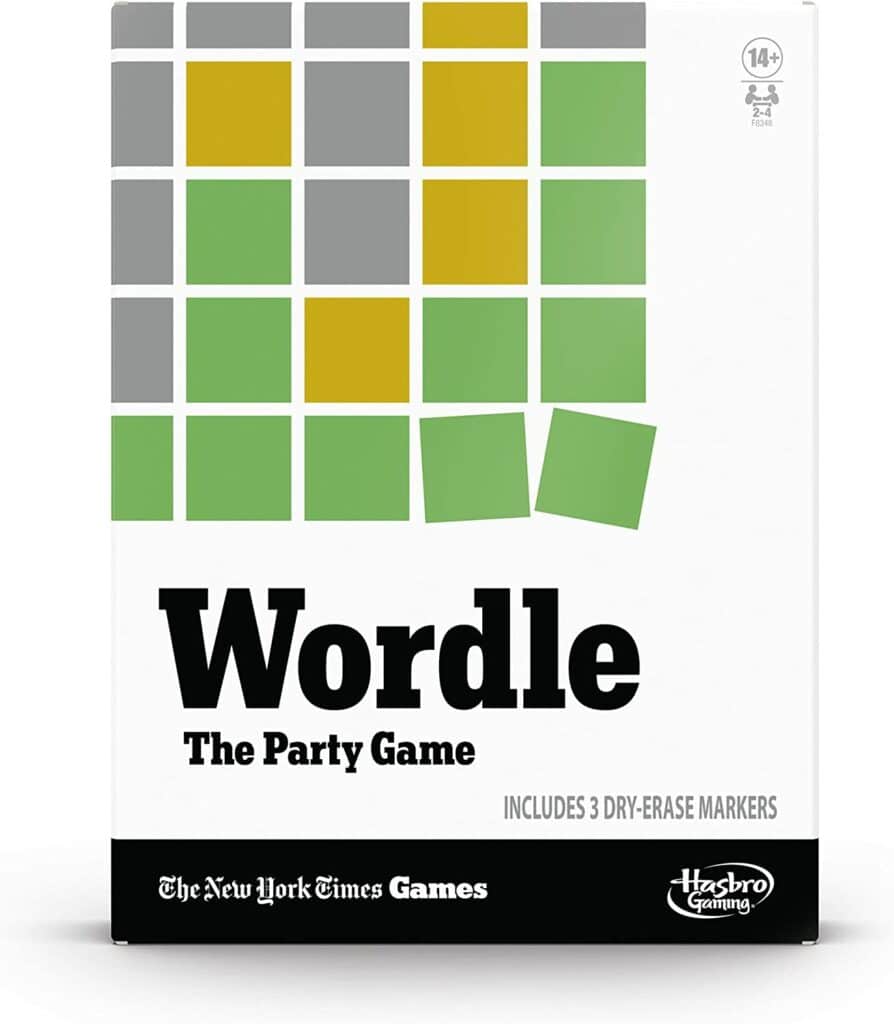 Inspired by the popular New York Times digital version, Wordle: The Party Game features the same gameplay fans love, but players compete in real life to solve the Wordle. Players take turns writing down a 5-letter Secret Word. The others try to guess it in the fewest tries to win.
Click here to purchase
Tikduck Flying Orb Ball Must-have Toy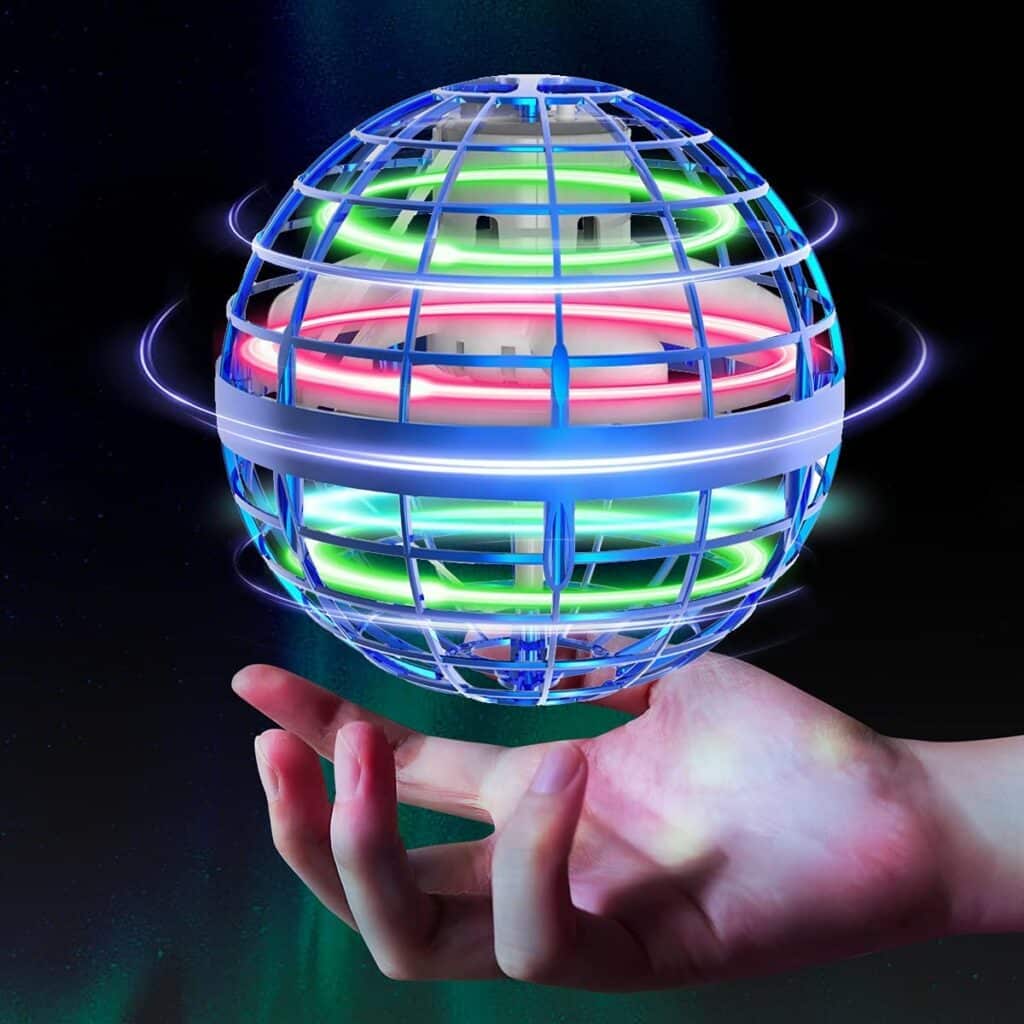 This hand-controlled drone is a fun gift for anyone. You don't need a lot of space to take off with this hand-operated drone. It is fun and easy to control. It's designed to work indoors as well as outdoors, with a smooth flight pattern and boomerang effect.
Click here to purchase
With the holiday season in full swing, it's not too late to get the gift your kids desire most. Happy Holiday shopping!
Latest Twiniversity Articles