Read an ode to twin dads from a twin mom who wants to make sure her husband and all the awesome twins dads out there are getting their due praise.
We have come together today to pay tribute to the heroes that many people don't often talk about: Twin Dads. Dads. Fathers. Stepdads. Grandads.
The men in the background helping to keep the pieces together. The men in the foreground doing equal work hand-in-hand with their partners. And the men doing it all alone.
We joke about how our husbands and our kid's fathers sometimes put on their clothes backward, or do their hair with a vacuum, but very rarely do we discuss the sides of them that keep us from completely losing our minds. twin dads
This is dedicated to my husband, Quincy. I wouldn't be the mom I am today, or even the WOMAN I am today without my husband.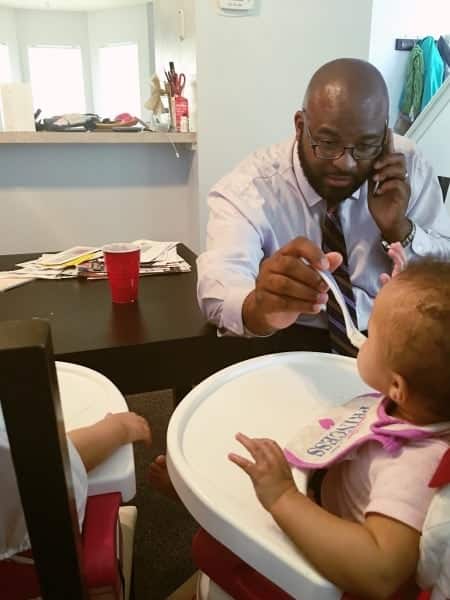 From the moment we found out we were pregnant with twins, he was there. Out of all the appointments and scans, he only missed one.
He sat and listened to me talk about my fears and my dreams when it came to what kind of mother I wanted to be. twin dads
He held my hand when they told me I needed to have an emergency C-Section.
I've seen my husband work day after day in unhealthy environments and still come home to hold his babies with a smile. I can remember the days he came home tired and internally frustrated, but still willing to change a diaper and feed the twins.
Somewhere in the midst of all that, he still saw me. He still found time to love me.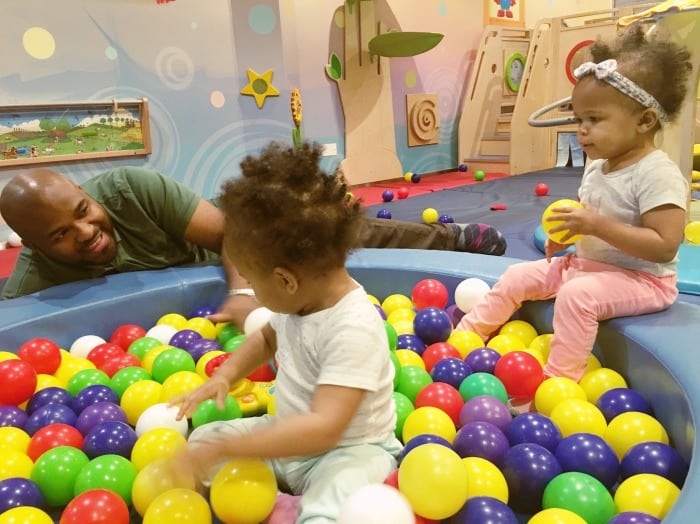 Many of the amazing fathers in our world are not receiving the recognition they deserve. We focus so much on the fathers who are not present, rather than the fathers who are. We give mothers all the credit and look at fathers as the one who pays the bills and is simply…there. twin dads
But what about the fathers who work all day, and come home and spend quality time with their kids, just like the working moms do? Why don't we refer to them as working dads? Many of them give just as much time, if not MORE to their children.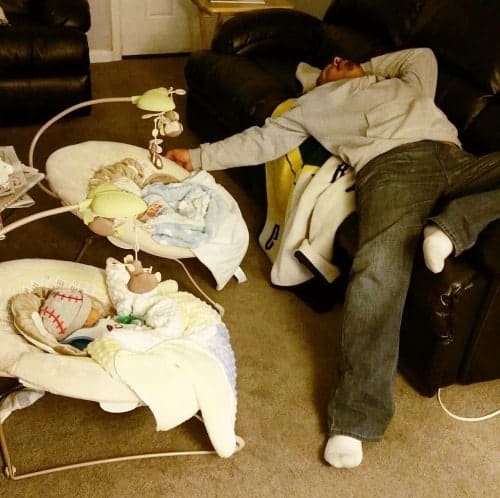 What about the fathers who play with their children on a daily basis? What about the fathers who drive their kids and their friends from place to place? What about the fathers who sit with their daughters after their first heartbreak? twin dads
What about the fathers who stay at home while the moms go to work? What about the fathers staying up late at night to work on projects and homework while mom sleeps? What about the fathers who have to crouch down in bathrooms to change their baby's diaper because there are no changing tables there? What about those fathers?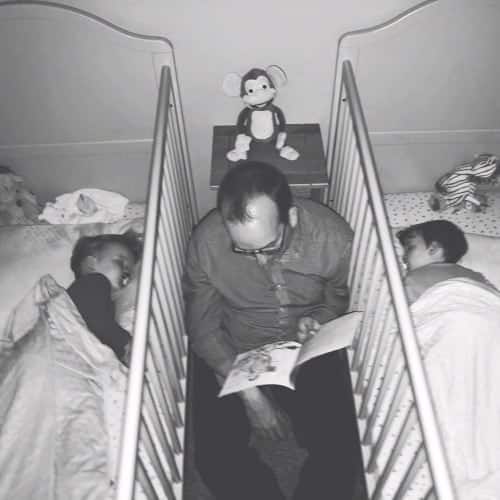 I don't believe that this takes away from the sacrifices that women make as mothers every day. I believe it adds to the reality of parenthood, because they sacrifice too.
The world sits back and looks at the mothers, congratulates the mothers, and depends on the mothers… but what about the fathers?
I challenge you to honor the father of your children in some way. Let him know that he's not just some guy in the background who helped you make the kids. He's their superhero. twin dads
He's not just bringing in the money; he's bringing love, joy, stability, and guidance. Then go out into the world and honor him publicly. Challenge remarks made by others who don't respect his position as the father. You let it be known to everyone who comes in contact with your family that he's an important person, way beyond financial obligations.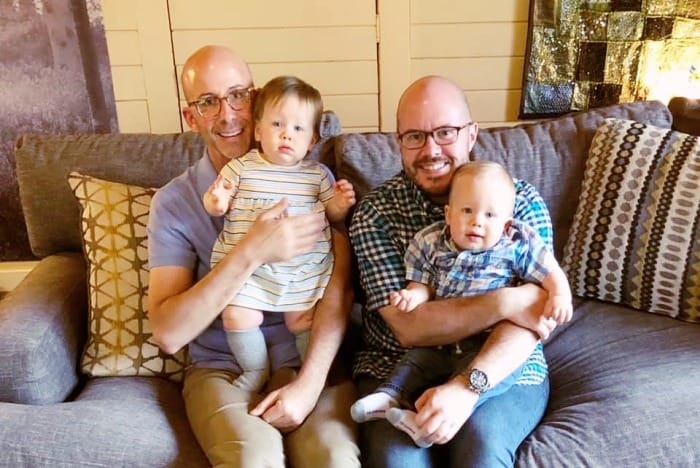 We have to show appreciation for these men, beyond Father's Day. We cannot continue to focus on their flaws and on why they aren't as good or as important as mothers. Dads can do it too. It's time that we acknowledge that. twin dads
To my own husband, I honor you. I appreciate the moments you help me to keep it all together. The truth is, without you, life would be incomplete. Our girls need you. They love you. They adore you.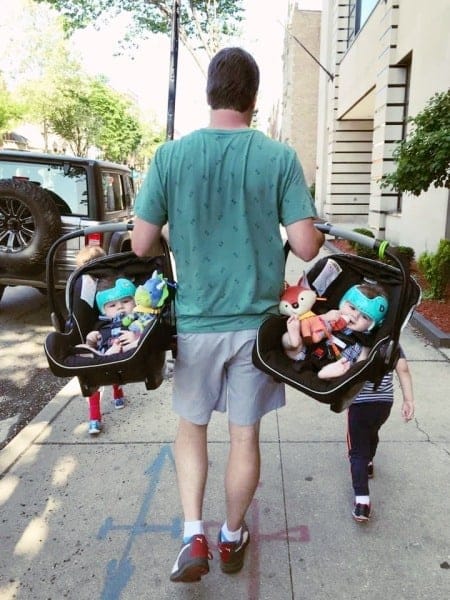 I see the small things you do, whether it's picking them up and flying them around the room, or taking them outside to play when you see that I need a moment to breathe. We're so blessed to have you in our lives. I promise to honor you and recognize you as the amazing father and husband that you are… and not just on Father's Day.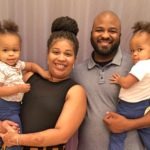 Allyson Robinson had no idea she had twins in her genes until Kayla and Kamilah showed up and changed her life for the better. She and her husband, Quincy, are expat teachers in the UAE. She is the author of "How to Keep your Baby (and Yourself) Alive When All Your Pets Have Died ". You can follow her adventures on heygirlintl.com, Facebook, Instagram, and Twitter.
Related Articles – An Ode to the Twin Dads Who Have Stepped Up
Father's Day Gifts for Every Dad
The Dad's Guide To Baby Gear For Twins