Last updated on September 30th, 2021 at 10:16 am
After seven years of infertility and repeat pregnancy loss, my husband and I turned to surrogacy as a last ditch effort to finally become parents.
Previously, we had done six IVF cycles, among other treatments and surgeries. While IVF helped me conceive, I miscarried every time — five heartbreaking losses.
Our embryos appeared to be healthy and after some strange results on reproductive immunological testings, we determined that my body was the problem and they didn't know how to treat it. When my doctor first mentioned surrogacy, it seemed so impossible and so expensive.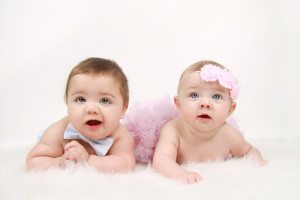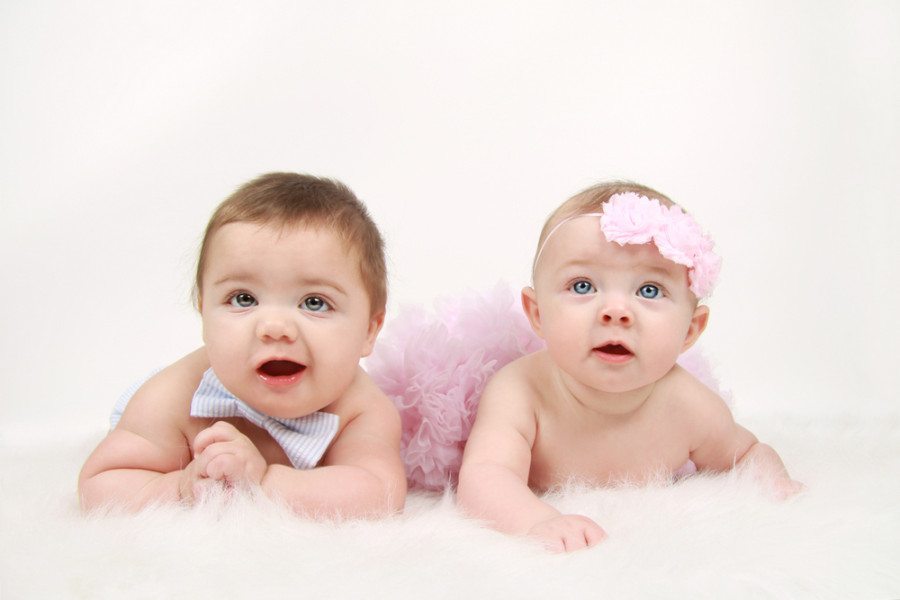 We started doing research as we knew we couldn't afford a $100,000 agency price tag. We discovered that we could do it all on our own and we read up on all of the laws and did tons of research. We started talking about it with our friends and family and then talked about it publicly.
We knew it would only work if several things fell into place so that we could afford it. 1. That the surrogate would have to want to do it for the right reasons and therefore only be reimbursed for expenses and not charge us $20,000 (the average going rate); and 2. that the surrogate's insurance would have to cover her pregnancy even though she's carrying for someone else.
We had many hits and misses in the beginning with women who were interested in helping us, both people we knew and people we didn't, but none of them worked out for some reason or another.
At some point during our research, I had written an article on my website about how to pursue surrogacy in Virginia. I had no idea how monumental writing that post would become.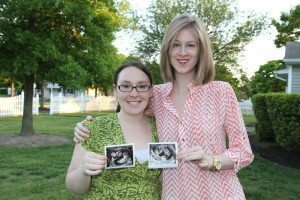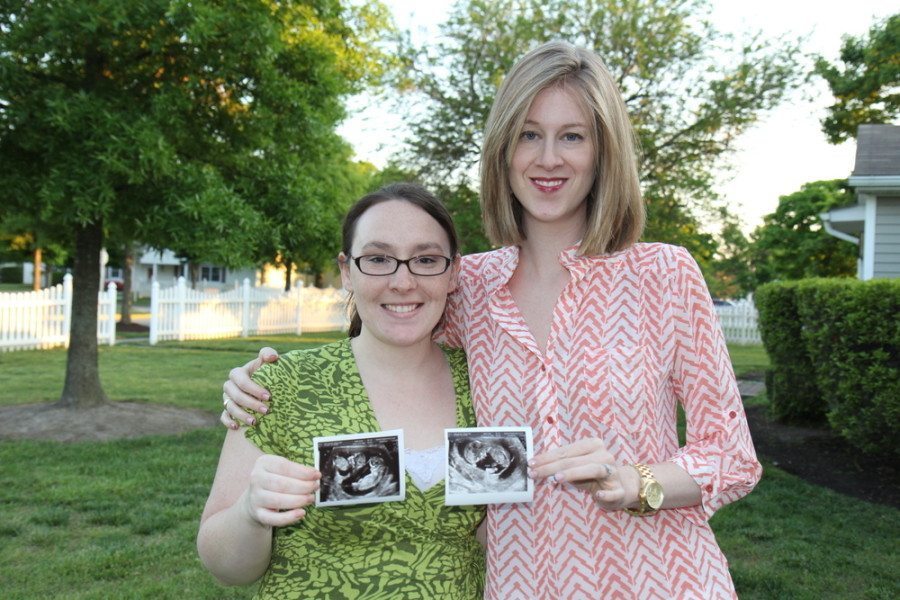 One day, about a year after we had started pursuing surrogacy, a woman named Nicole contacted me via my website after having read my post about surrogacy and she offered to be our surrogate. She lives 5 hours from us, so the distance would be doable. I was immediately drawn to her and just had a good feeling about it; even though she was a complete stranger and this had happened numerous times before. Just by what she wrote, I could tell that she was serious about it, compassionate towards us, and that she was an intelligent person.
I immediately asked her the hard questions up front, so as not to waste time for either of us. After that was out of the way, we got to know one another by texting and emailing frequently, talking on the phone and finally meeting in person.
We decided to move forward and went through all of the steps — medical screening, blood tests, multiple counseling sessions, working with our attorneys on the contract and finally the IVF procedure for both of us, egg retrieval for me and preparing her for embryo transfer.
Even though I was worried about the added risk with a twin pregnancy, we decided to transfer two embryos to Nicole, because we really did want two babies and knew that we would likely never be able to do this again.
The day of the embryo transfer, there was a huge snowstorm, so it made for an interesting day in the mountains of central Virginia. When it was over, it was weird seeing her drive away knowing our little embryos were with her.
We were to test in 10 days, but Nicole did a home test very early and she was pregnant. We were so happy, but guarded.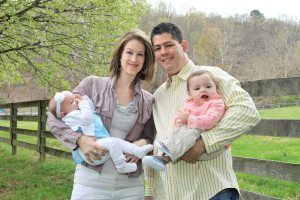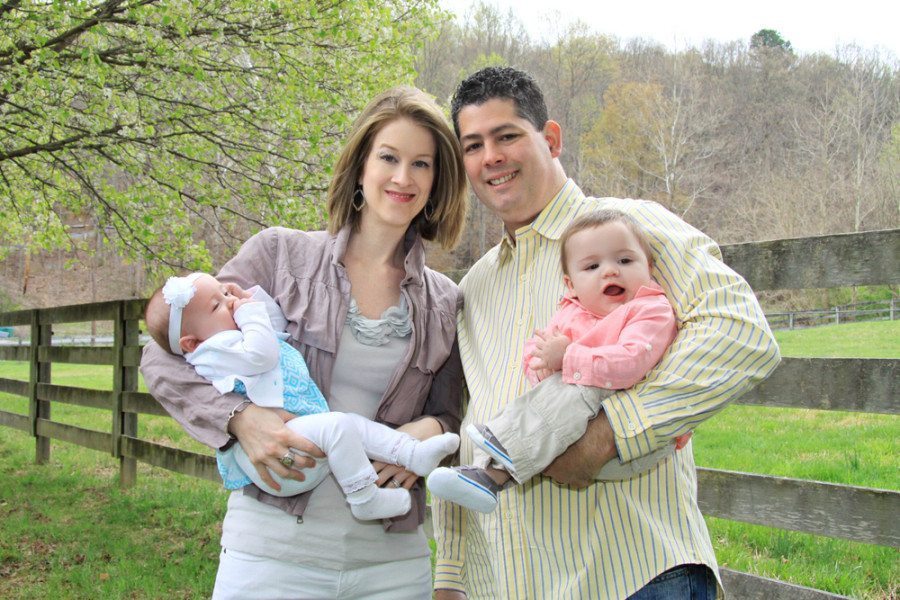 Before we could even get to the point of having the first ultrasound, we had a really bad scare with Nicole bleeding and cramping. My heart sank. I just kept thinking, "not again…" We both took off to meet at the clinic and to my disbelief everything was ok. AND, we found out there were two! They both implanted! We already knew it was a girl and a boy because we had genetic testing done on the embryos to give us the best possible chance. So, it was really good news, but overshadowed by such an emotional scare and continued fear.
We had been here many times before and had our hearts broken. My mantra became, "It's not my body. My terrible no-good infertile body." This continued until we crossed over into the second trimester. At that point, I was able to enjoy the pregnancy more without being quite so fearful since all of my losses occurred up to 11 weeks.
Nicole was so very sick for the first two trimesters and lost weight for a long time. I felt so bad for her and so guilty. But she was a trooper and never complained.
Nicole and I talked pretty much every day. We texted, emailed and spoke on the phone. We really got to know one another and I came to think of her as a sister. She would send me pictures of her belly every week along with an update about how she was feeling.
It seemed like a dream. I started a baby registry and we happily started working on our nursery. It was strange for me because, at times, I felt like an imposter and this couldn't actually be happening.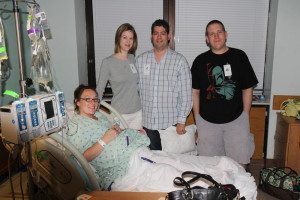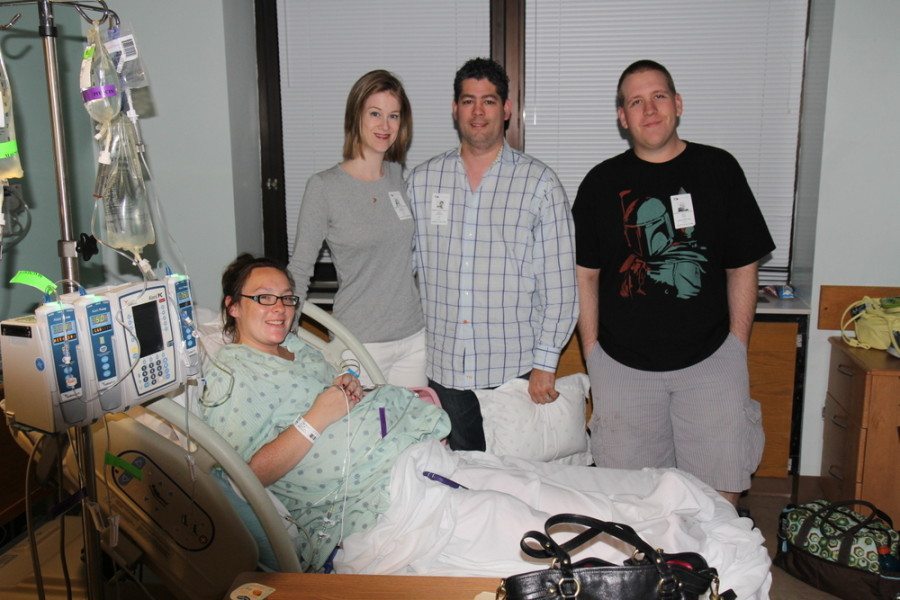 Towards the end of the pregnancy, Nicole developed preeclampsia and so after an appointment at 35 weeks, they decided to admit her and induce labor. So, we rushed to Norfolk after getting "the call" and after a long night, our two little angels were born the next day.
We honored our surrogate, Nicole, with their names. We named our girl Ellis Nicole and our boy Cole William (Cole from Nicole).
After eight long years of battling infertility and loss, they were finally here. We absolutely couldn't believe it. We were so in love. People flippantly throw the word surreal around sometimes, but I assure you that looking at two babies in the nursery and knowing they were ours was completely and utterly surreal to us. We really kept saying to each other, "Is this real?" We had prayed and prayed for a baby, begged God, pleaded with God, bargained with God. But, in the end, he answered in a mighty way by bringing Nicole into our lives, and blessing us with TWO babies instead of one, and one of each sex at that.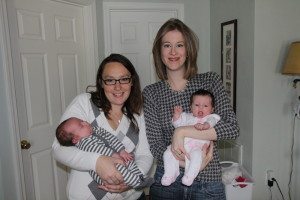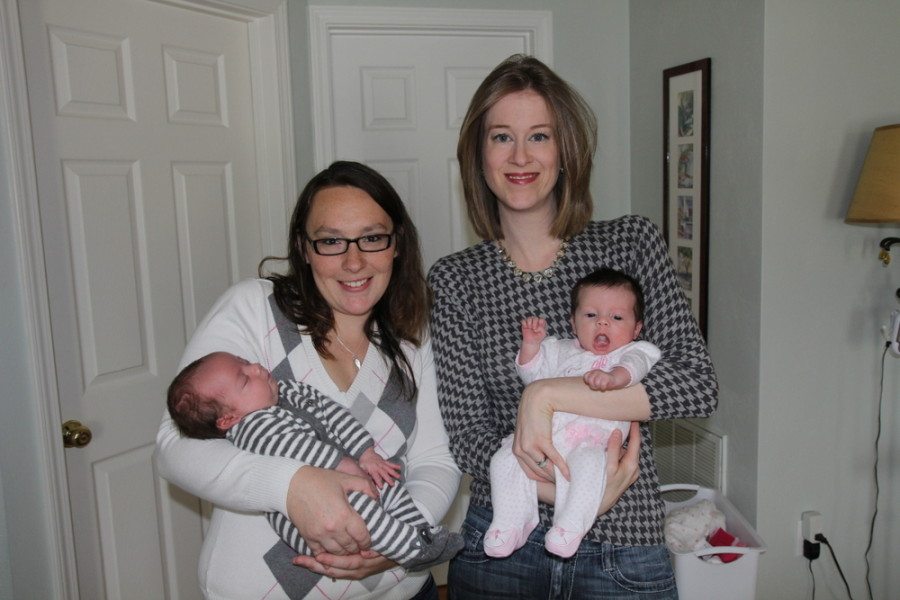 It's still hard for me to wrap my head around what she did for us. It's the most amazing and selfless gift and we will forever be grateful to her.
We could never have imagined how wonderful the whole surrogacy process would be. We became close with Nicole, her husband and their two young daughters. Not only did we add two babies to our family, but we gained a whole new offshoot to our family as well.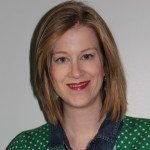 Whitney Anderson is an advocate for infertility, surrogacy, and repeat pregnancy loss. She was honored as an "infertility hero" by RESOLVE (The National Infertility Association) in October 2012 and her blog was a finalist for the Hope award in 2011 and 2012. She is currently serving as the co-chair for RESOLVE's Infertility Advocacy Day in Washington D.C. each year. Whitney and her husband love to travel and can't wait to introduce their children to new cultures. Whitney lives in Salem, Virginia with her husband, Erick, and their 8-month-old twins. She blogs at www.whitneyanderick.com.