This is my husband.
Within just a few weeks of being married, he won the "best husband of the year award" (according to me). He stayed with me every single night during my two month hospital stay, sleeping on a little blue pull-out chair.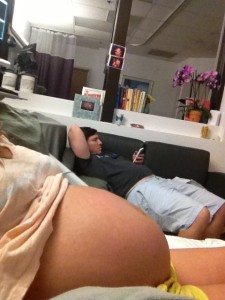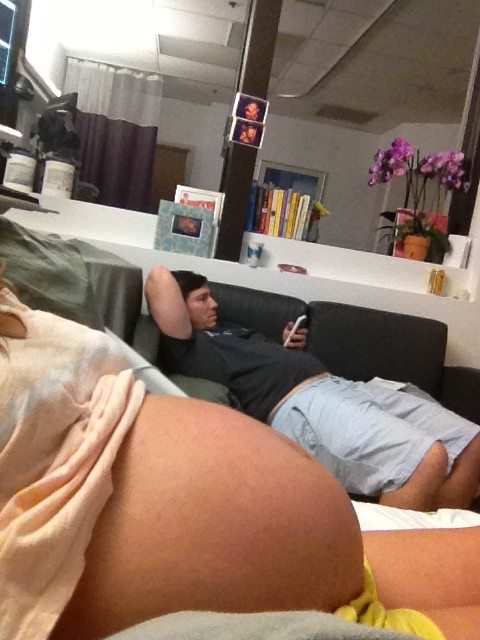 Every night when we went to sleep with the glow of the fetal monitors in the background, he said "Goodnight beautiful," and I thought, "Who me?" Puffy, swollen, covered in acne, 6 months pregnant with twins, and confined to a hospital bed – and he still thought I was beautiful.
He kept me entertained with movies, "pizza parties," books, and magazines. Every second he was not at work, he kept me company in that lonely room. He brought me meals after I couldn't stand the sight or smell of hospital food anymore. Together we lived in that room, together we worried about the health of our babies, together we watched lots and lots of TV and ate take out. Together we waited. For nearly two months.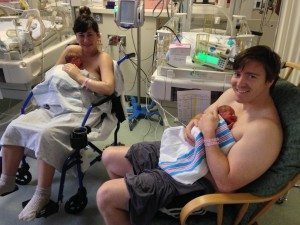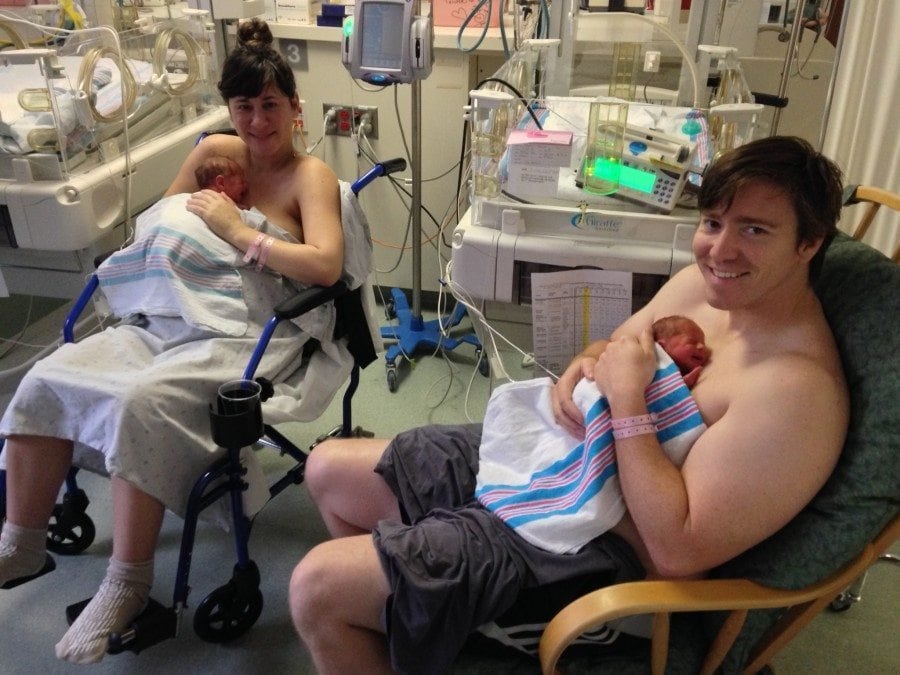 He was the first person to meet and hold our babies; screaming, delicate, and new. He sat with me and our tiny babies in the dark and quiet NICU – day after day – feeding them with great care, talking to them in soft silly voices, and holding them "skin to skin" in an effort to help them grow.
Within just months, I have watched him transform into a husband, and then a father. I have watched him put our little family first every single day, making us a priority. I have watched him sit down on the floor to play with our babies. I have watched him change his fair share of blow-out diapers, wipe up spit-up (times two), clothe babies (in total dad outfits), and be completely present and amazing in his new role.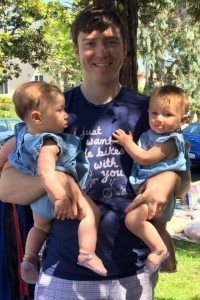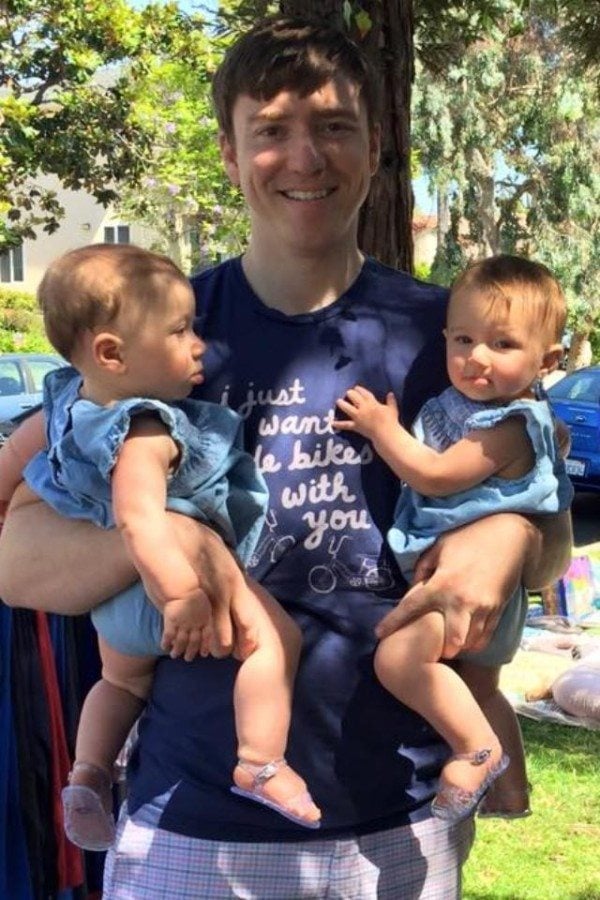 His cheerful disposition, playful nature, and warmhearted spirit is the backbone of our family.
He is the one that gets little leg kicks and squeals of delight – from two adoring babies – as he enters the room.
He is the one that makes my heart full, the one that turns this journey into a great adventure.
My best friend.
This is my husband.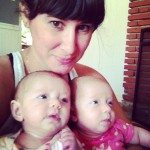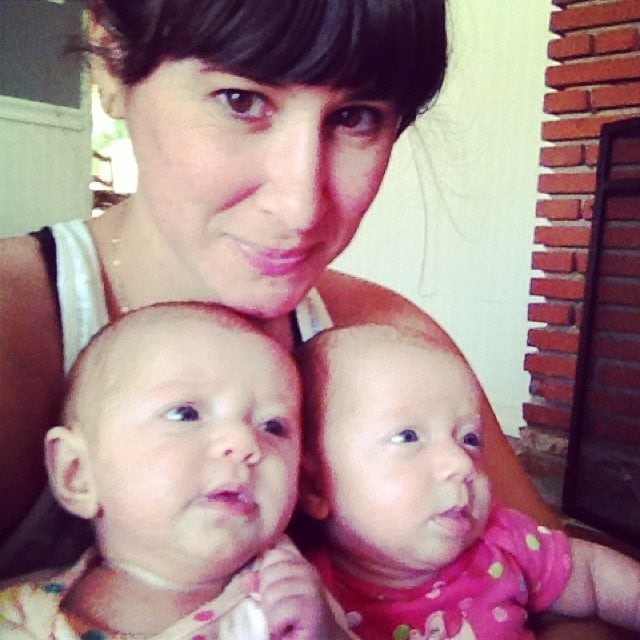 Rachel Brehm, mother to fraternal twin girls, blogs regularly on eating disorder awareness and insurance denials for eating disorder treatment. Brehm writes for an Insurance Law Blog as well as an Eating Disorder Law Blog (rated as one of Top 25 Eating Disorder Blogs of 2012) focusing her writing on insurance advocacy, insurance coverage, body image, eating disorder recovery, and weight stigma. As a new contributor to Twiniversity.com, Brehm plans to shift her writing on body image issues in the insurance world to include body image issues in the mommy world. Brehm's writing will address navigating pregnancy and postpartum with eating/body image issues as well as her experiences raising twin girls-and all the "twin moments" that go along with it. For more Twiniversity posts by Rachel, click here.
Related Articles
* * *
The rate of twin births has risen 79 percent over the last three decades, and continues to increase. A mom of fraternal twins and a national guru on having two, Natalie Diaz launched Twiniversity, a supportive website with advice from the twin-trenches.
What to Do When You're Having Two is the definitive how-to guide to parenting twins, covering how to make a Birth Plan checklist, sticking to one sleep schedule, managing double-duty breastfeeding, stocking up on all the necessary gear, building one-on-one relationships with each child, and more.
Accessible and informative, What to Do When You're Having Two is the must-have manual for all parents of twins.