Last updated on September 30th, 2021 at 10:10 am
Pregnant with twins? I was and I can agree — it's no easy feat. I understand how it feels to be BIG and uncomfortable. This is coming from someone who's growing twin-bump took down all the garments from a returns-counter at a major department store, not realizing how big and how hard that belly was.
I'm active — at least I thought I was, until I went from jogging up the block to barely being able to walk my dog two doors away from home due to the heavy feeling in my legs and belly. By my seventh month, just the effort of putting one swollen foot in front of the other was becoming a Herculean-sized task. I definitely can relate to what you're going through and try to prepare you for what is coming.
As your twin baby bump grows, it gets harder and harder to 'squeeze' into places, to sleep, to stand, walk, breathe, or just get comfortable, period! To be honest, I never saw this as a bad thing; I enjoyed every blessed moment. But short of learning to sleep sitting up or how to levitate, I'm sharing some tips for those pregnant twin-moms on how to ease the aches and pains of pregnancy.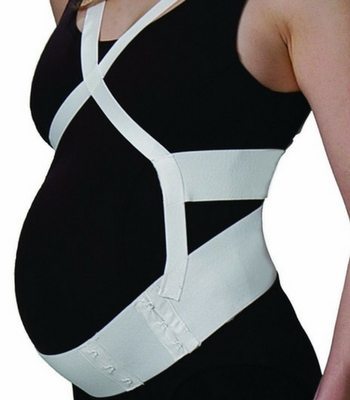 What you need for pregnancy pain relief
Adjustable belly bands: fit comfortably under the belly and supports your growing baby-bump.
Hip garment/brace: for hip pain, swelling or incontinence (urine leakage) during and after pregnancy.
Full support garment with adjustable shoulder straps: if you're very active and/or if your belly is feeling very heavy, this helps support your belly, ease back pain, and lessen leg pressure.
Pillows – lots of pillows, i.e.: one for between the knees (relieves sciatic and back pain), a wedge for your bump, and full body pillows.
Sleep with your upper body elevated (more pillows please) which helps to keep reflux at bay.
Comfortable shoes: opened toe sneaker-sandals with adjustable straps (in case feet swell).
Humidifier: for easier breathing during sleep; good for the skin too.
Breastfeeding bras: use at any time (I love the type that are like thin sports bras). These help with heaviness/soreness of the breast and supports the back as the body prepares for the babies (good to have whether or not you're breastfeeding).
Cocoa butter or coconut oil: apply on body/belly to prevent dry skin and help with the discomfort of itchy and stretching skin.
Ideas to ease pregnancy pain and discomfort
Try different sleeping, sitting, and standing positions. What feels good today may not feel good tomorrow, or even a minute from now.
Sleep on your left side to help with reflux or upset tummy
If feeling overheated, take a cool shower or use cold compresses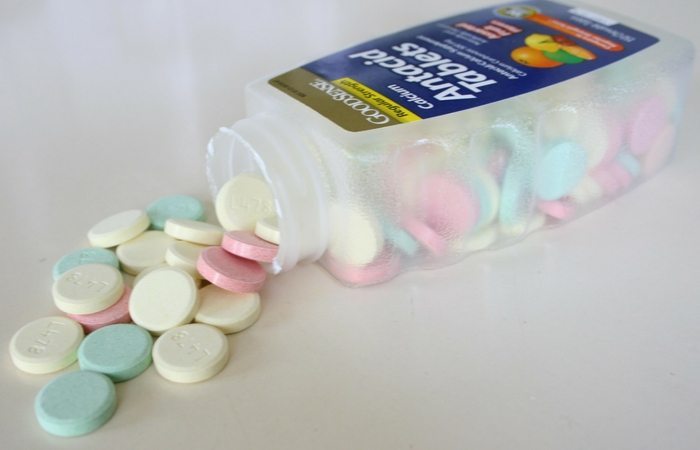 Pregnancy Pain Management
Always check with your physician before taking any medication or participating in any exercise program.
Pre-natal classes: i.e.: breathing, stretching, calming techniques, etc.
Pre-natal massage
Tylenol for pain
Tums for heartburn (mine was volcanic). If your heartburn is so bad it's causing you to not gain (or even lose) weight, talk to your doctor about something stronger.
Ice for swelling: freeze water in bottles to roll under feet that are achy or swollen
Try using a bag of frozen peas on your breasts and any other hard to reach areas
Heating pad for general aches/pains: for muscle soreness, such as on sides or back
Listen to calming music (classical is usually recommended, but select what works for you).
Don'ts of Pregnancy Pain Relief
Don't walk long distances. If you must, then take frequent breaks.
Don't leave the house without a support garment; it helps prevent fatigue and pain.
Don't eat big meals; try smaller meals more frequently to prevent heartburn and stomach discomfort/pain.
Don't slouch while seated: ergonomic pillows and back-rests help ease back and leg pain (sciatica).
Don't leave the house without going to the bathroom first – watch out for that sneeze!
Don't wear seatbelt across your belly. Instead, clasp it as usual and put chest strap above your belly-bump and make sure the lap-strap is as low as possible (under the belly).
Don't become overheated: avoid hot tubs and hot baths.
We hope that these tips bring comfort and relief for your own growing twin-bump and help you to enjoy this miraculous journey. Congratulations! It's amazing what your body can do, but in the meantime, know that you can find relief while it's doing it!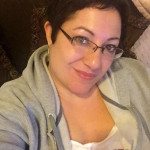 Lorraine Conforti is a proud new mom of twin boys and pet-parent of two cats and a dog. Being both conservative and artistic, she describes herself as "a little bit country and a little bit rock and roll." She enjoys the arts, music, writing, and had performed in a Blues/Rock band with her Husband for several years. She is also passionate about health and fitness and has held certifications for nutrition and Personal Training, and has earned a BS Degree in Healthcare Management. For articles by Lorraine on Twiniversity, click here.
Today's article was sponsored by our friends at It's You Babe, creators of the Best Cradle.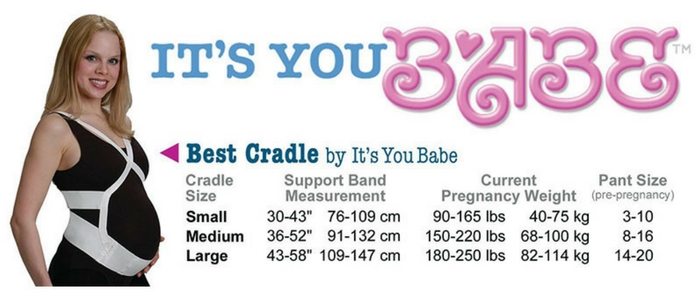 The Best Cradle offers fully adjustable Orthotic Support for Abdominal and Back Straining. Also eases pain from Hip Separation and Pubic Symphysis. The Best Cradle was originally designed for moms having multiples because their tummies grow so much more and they found MoMs would often out grow their first Prenatal Cradle. By freeing the arms and promoting proper circulation to the lower extremities, the undergarment also allows many mothers to remain active through the third trimester.