We all want to remember the most special moments of our lives. As a photographer, I believe the best way to do this is through pictures. I tell all my brides that when all is said and done, the only thing you have left of your wedding day is a dress you will never wear again and the pictures. The birth of your children, much like your wedding, is a unique experience and should be treated as such. Birth photography is a relatively new trend, but is it for you?
What is Birth Photography?
It has taken some time for people to warm up to the idea of having another person on their birthing team, especially when that extra person is holding a camera. Birth photography is a way to preserve the emotions you and your partner experience on that magical day. Laboring mothers are so focused on the excitement, nervousness, agony and exhaustion it takes to bring these little beings in to the world that you often forget what is actually happening and it's difficult to take it all in on an emotional level. This day is the day you will finally meet this little person (or two!) that has lived inside you for 10 months. You've felt their kicks, hiccups and movements inside you, and now you finally get to hold them. I know everyone has a camera on their phone and is sure their husband, mother, or best friend, will capture all the important images. But when the action starts, it is amazing how fast things progress; and how often precious moments are forgotten.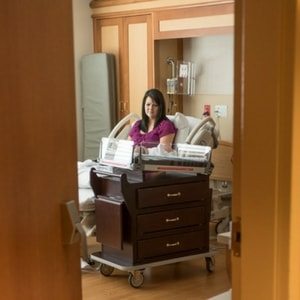 What can you expect?
First and foremost, your labor is not a fashion shoot. You will not be expected to be dressed in your best, with makeup and hair done. These are real life pictures. The rawness of childbirth and the emotions that come with it are what you want to capture. Birth stories are not about posing or instructing you in any way. Rather, the photographer will just try to blend into the background, focusing on capturing all that is happening around you. Most often, the actual delivery images will be in black and white. But don't fret, black and white photography provides a timeless, story-like quality to images which can seem less intrusive. The images prior to and after delivery will usually be in color.
I had a unique situation when it came to the birth of my children. My husband, who serves as my second photographer, was there to capture those "first" moments. My twins were born via emergency c-section due to a placental abruption. I didn't even get to see them before they were whisked off to the NICU. My husband was able to be there when they were weighed and take pictures of it. The first time I saw my babies was on an LCD screen on the back of a camera. Although it wasn't the ideal way to see my babies for the first time, I am so thankful for technology, and my husband's photography skills. Birth photography is challenging. The environment is constantly changing, the lighting is often horrendous, and there is no way to prep for what will happen. It's a bonus to have someone with the knowledge, talent, and equipment to capture those once-in-a-lifetime portraits.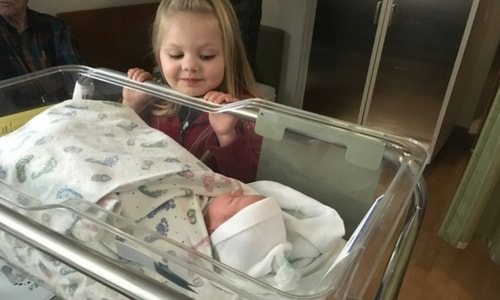 Birth photography is not for everyone, and that is okay. Labor and delivery are such private and intimate moments, and maybe it just seems weird to have a "stranger" hiding behind a camera in your room with you. But the truth is, birth photography doesn't have to be invasive and uncomfortable. You decide what you want. Whether that means everything is showing, or only waist up, or even just images after baby's arrival, it is completely up to you. The photographer will not be down in your lady-business ready to capture the first image of little Jamie crowning unless that is what you want. Instead they can be on the sideline, capturing your partner's first glance at your beautiful baby, and your face the first time you hold that baby you worked so hard to get here. Think about it. Consider the forever memories photographs supply.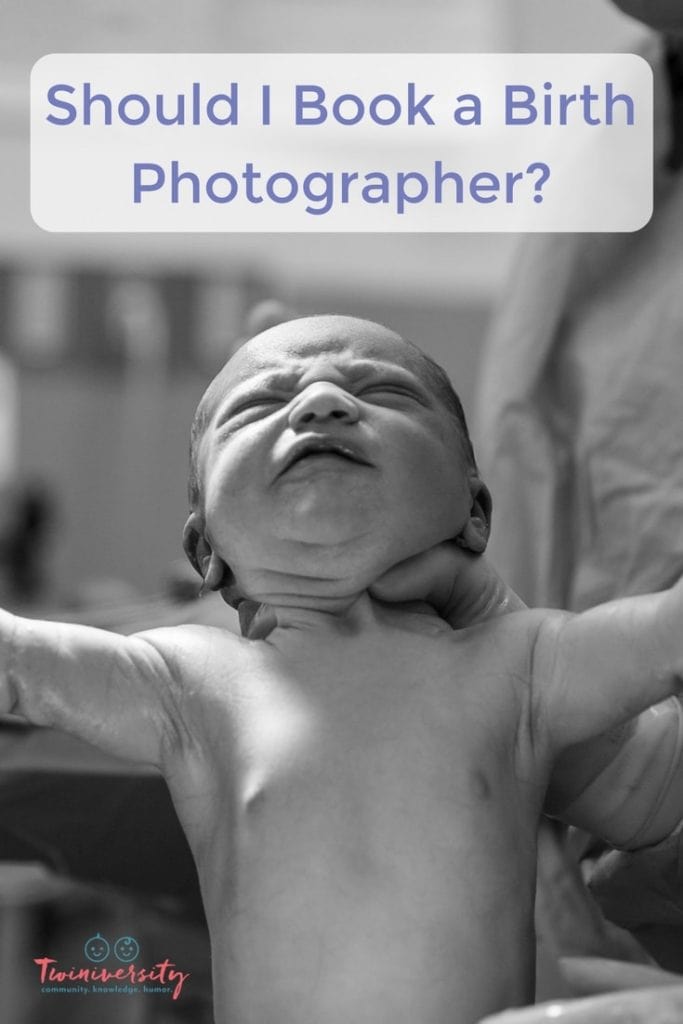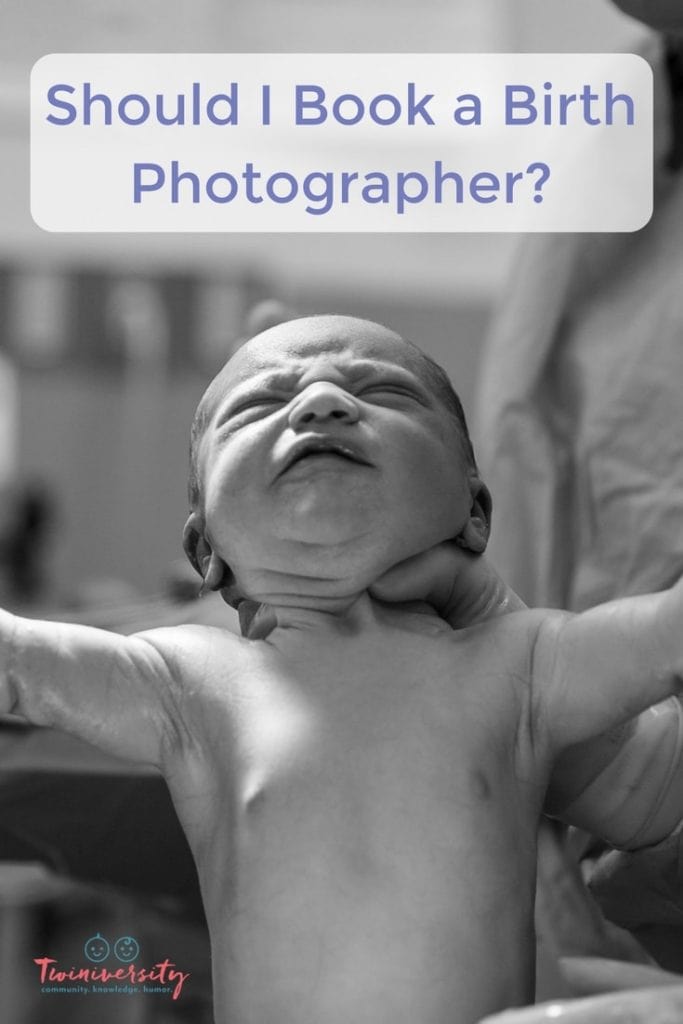 Having a photographer in the room allows you to be in the moment. One of my favorite images from the birth of my twins is when my oldest daughter saw her brother for the first time. She is peeking over the hospital bassinet with the sweetest smirk on her face. I'm so lucky that when I think about this moment, I'm not remembering it through a camera lens.
Twiniversity Note: Be sure to check with your OB and hospital to find out if a birth photographer will be allowed in the operating room if you are delivering twins. Many ORs only allow 1 guest, typically your spouse or family member, but ask if an exception can be made. Another option may be to limit the birth photographer to the labor room prior to delivery and in the recovery room after delivery.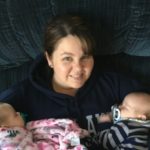 Amanda Hadley is a part-time photographer and full-time dishwasher, cook, maid and financial assistant to her 5 year old daughter, one year old twins and husband of 8 years. She loves to travel, take naps and Atlanta Braves baseball. Most days you will find her at home sifting through the massive piles of laundry and dishes, and getting as many cuddles as possible before the kiddos are too cool to hang out with mom.
---
Related Articles
Twin Pregnancy Stories to Get You Ready for Delivery
5 Tips if Your Birth Plan Doesn't Go As Planned