Last updated on October 1st, 2023 at 11:03 am
It was all planned out. It was Father's Day. I quietly got up extra early, peed on a pregnancy stick and got the video camera ready. This was going to be the day. Project baby would finally come to fruition. I could feel it. Of the 84 other negative pregnancy tests I have taken the past five years, this one would be different. I waited longer than the test suggested for hope it was wrong.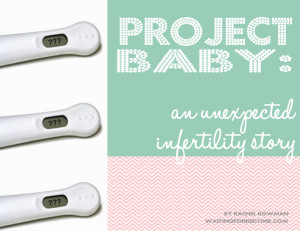 It wasn't.
I was not pregnant, again.
And the air just left my lungs in a sigh of heartache and exhaustion. Tears filled my eyes and I felt alone there in that bathroom.
I was in denial there was a real problem.
I timed it all right. I felt swollen breasts and a nauseous belly.
I Felt Like I Was Not Enough
I put away the video camera, sat on the toilet and hot tears rolled down my cheeks as I cried as quietly as possible to not wake my husband.
After a few more months of unwavering hope and tests, I got the courage to make the call. The dreaded call to the fertility doctor to tell him I couldn't do it by myself. After over five years of all the healthy habits, stress reduction, ovulation predictor kits, charting, and timing, I had given up. My heart could not take another negative test beating. My ears could not hear another, "When are you having kids?" My eyes could not see another mother cradling her infant with eyes of love when mine felt so very empty. I made the call and the only appointment open was a few months later on our anniversary. Perfect.
"Mrs. Bowman your chances of ever conceiving on your own are less than one percent" uttered the nationally regarded doctor I did not want to believe. My PCOS and my husband's teenage cancer have wiped out our chances of making a baby alone. After six years now, this had sadly proven itself oh so true. In-vitro fertilization was our only option. I was hoping for a cheaper way, a less invasive way. We got a huge box full of self-injecting needles and hormone filled medication in the mail with instructions six pages long. I got a detailed calendar of events showing a surgery or two, daily and weekly office visits and I felt a rush of hot pulsing stress over my body with every step. What if I mess something up? What if it does not go as planned? What if this does not work? What if I cannot afford to do this again?
Walking the Infertility Journey Can Be Lonely. It Can Be Heartbreaking,
You are embarrassed to share with anyone what you are going through but you also don't want to be alone. You feel hopeful one day and the next you crash hard in despair. Everywhere you look are little reminders of who you are not — a mother. The well-meaning comments of your childless arms that you laugh off – but that dagger your heart – are commonplace. Some days you just cry on the couch. Some days you think of baby names. Every woman's path to motherhood is unique; the journey looks different along the way and ends in different places. A surprise pregnancy, a planned one, rounds of Clomid, IVF, surrogacy, adoption, or childless living all are a small piece of how you may have gotten to where you are. Today, if you are walking this infertility journey you are not alone.
Here is a bit more of my "project baby" journey — it may look a little like yours, it may not. It ended far greater than anything I could dream up.
It was not the way I envisioned getting pregnant, at this doctor's office filled with thirty-two other hopeful women on the last day of our IVF egg monitoring. Thirty two. Such a staggering, humbling moment to be surrounded by women whose brains were filled with the same hope, anticipation, and stress as mine. The egg retrieval was painful, bloody, and bittersweet. I almost over stimulated with so many eggs my ovaries were kissing and walking was a chore. Five days later we went back in and did a single embryo transfer. I was filled with joy, hope and fear all wrapped up. The two-week wait until we got the call was grueling. Every twinge meant something to me. The long awaited call came, the voice was monotone and she said, "I am sorry Mrs. Bowman, the test was negative." I did not even cry. I barely spoke. I don't know if it was all the hormones I was doped up on but I just wanted to solider on. I did not want to feel more heartache. I had this deep faith and was unshaken. We tried again right away.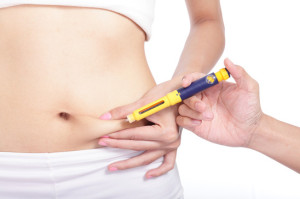 We did all the hormonal medicine, blood tests, doctor's visits, financial stress, and egg retrievals at a doctor's office an hour away for a second time. It was taxing on my body, my soul, and my emotions and even on my husband. The word "faith" is tattooed on my foot because my faith in God truly guides my life. On the operating room table I told the doctor I wanted two embryos transferred for fear of another negative test. This was our last shot; we could not afford another IVF. They strongly advised against two embryos, encouraged me of how happy my embryo looked and asked we talk about our decision and left the room. We had to decide right now. No pressure. With two embryos transferred I could have four, three, two, one or no babies. I looked down at my foot, prayed and felt God whisper to just do one embryo and trust. So we did.
Fourteen days later we got a call. "Mrs. Bowman, your results are positive! Congratulations!" Finally, after all these years I was pregnant. A couple weeks later we went in and found out my single embryo had split into two tiny miracle babies. I was having identical twins. My husband and I were overcome with joy and fear at the double blessing we had received. Through some preterm labor scares, moderate bed rest, sudden preeclampsia, an emergency c-section at 35 weeks, and lots of kicking and stretching, my identical twin miracle boys Jude and Levi came bursting forth with glory into the world. They stayed in the NICU for 13 days until they could eat well on their own but were otherwise healthy, strong boys. After seven years of praying, waiting and hoping I was finally holding my miracles and my cup overflowed.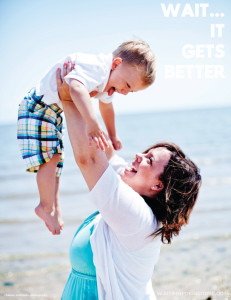 Wait, It Gets Better
Among the nursing, feeding, gall bladder removal, rocking crying twins with acid reflux, I was dealt some cards I had never, ever expected. I was pregnant again. After over seven years of trying to have a baby and a less than one percent chance of conceiving on our own, I got a positive pregnancy test at a routine doctors appointment. I got to surprise — no, shock — my husband with the news, which was something I never thought I would be able to do. The twins and the new baby would only be one year and two months apart. I was so happy I could not stop smiling, literally. I was scared to death of the reality of it all but overwhelmed by the miracle at the same time.
I was a little embarrassed our family may be upset we did not use protection but just two months earlier we were told by a Urologist that a vasectomy was not necessary. We were golden. While this second pregnancy was not planned, it was a welcome surprise and proof to me that after all my waiting and hoping, my tears and faith, God was very present throughout my every moment of struggle. Nothing is impossible. This baby boy was truly a miracle and I am honored to be a part of the whirlwind it's glory. He has brought deep laughter, joy and unexplainable brotherhood to this tribe of boys of mine.
Wherever you are on your infertility journey friend, hold onto hope. Something unexpected may be ahead that you could never imagine.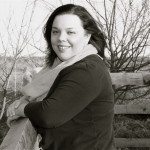 Hi, I'm Rachel Bowman. I am a mom to identical twin toddlers and a surprise baby fourteen months later. I am all sorts of tired, silly, and caffeinated all at once. I am an infertility and IVF survivor, pastor's wife, insurance agent, cupcake baker, chocolate lover and writer of words. Waitingforbedtime.com is my motherhood therapy where I share my tales of chaos, learn from my many mistakes and hopefully encourage you that you are not alone while you wait for bedtime.
---
Other stories of hope when dealing with infertility and tips from parents who have been there-