Many families expecting multiples were blessed to conceive their babies through surrogacy. Because of all the intricacies and legalities involving surrogacy with twins, parents often feel isolated and struggle to find support. We reached out to our community of twin parents in search of information on the many ins and outs of the surrogacy with twins process in the hopes of sharing more details. They shared detailed information on how they found a surrogate, managing the pregnancy, travel details, what to expect on delivery day, the legal proceedings, and incredible words of advice and support for surrogacy with twins. We hope you find this helpful in your journey to your multiples via surrogacy!
---
---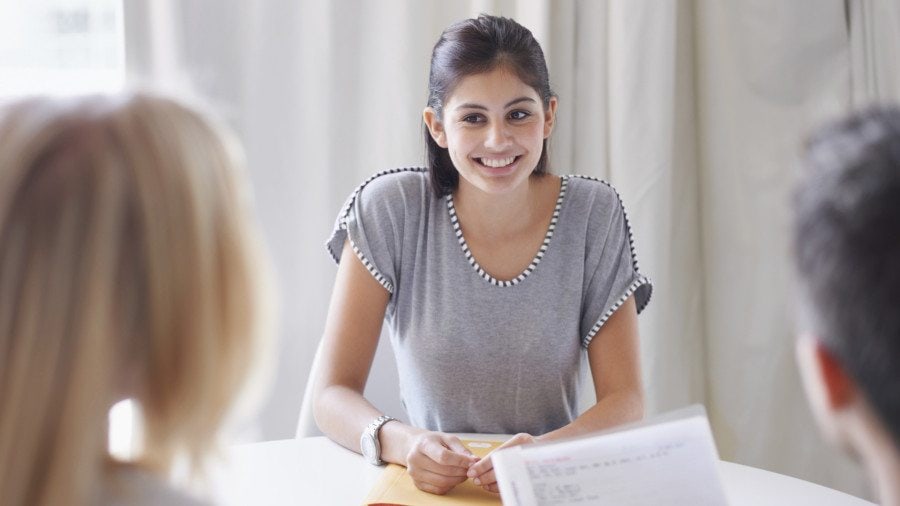 Choosing a surrogate/gestational carrier (GC)
When reviewing potential surrogates leave no question un-asked and proactively discuss any and all hot button topics with your candidates prior to signing any agreement in order to avoid conflict later on. If you're not aligned on some of these things you probably aren't a good fit for each other. Don't hold back just because you want a baby so badly. Finding the surrogate who is the right fit with you makes all the difference.
Make sure the GC is a U.S. Citizen (if planning on going through U.S. courts). It seems obvious, but can be overlooked. If she is not a U.S. Citizen there will be legal issues with finalizing the surrogacy and gaining parentage.
Make sure your prospective GC goes through a full psychological and medical evaluation (performed by your Reproductive Endocrinologist and a licensed mental health professional). Don't move forward with the surrogacy process or pay any fees associated with it until your GC has had all medical workups done and has a green light from the fertility clinic to make sure she is a good candidate for surrogacy.
Though it differs from state to state, some states put the surrogate's names on the birth certificate at the hospital and require you to go court to formally adopt the baby or babies. To avoid this, be sure to choose a surrogate from a state that has friendly surrogacy laws.
Before you go very far in determining a surrogate is a match, get legal advice from an attorney from the state of the GC's domicile who is well-versed in this area. Have them walk you through the legal process, i.e. time lines, whether you can get a pre-birth order, and costs involved. A good resource for attorney recommendations is the American Academy of Assisted Reproductive Technology Attorneys at www.aaarta.org.
When choosing a surrogate, make sure she lives within reasonable driving distance to a good hospital with a level 3 NICU.
If you want the luxury of having a planned c-section to meet your travel and timing needs, this needs to be agreed to in the contract. Many GCs are not willing to do a scheduled c-section if it is not medically necessary.
Be clear that all medical professional selections should be jointly approved by GC and Intended Parents. Discuss items like the possibility of seeing a chiropractor or massage therapist and how that will be handled.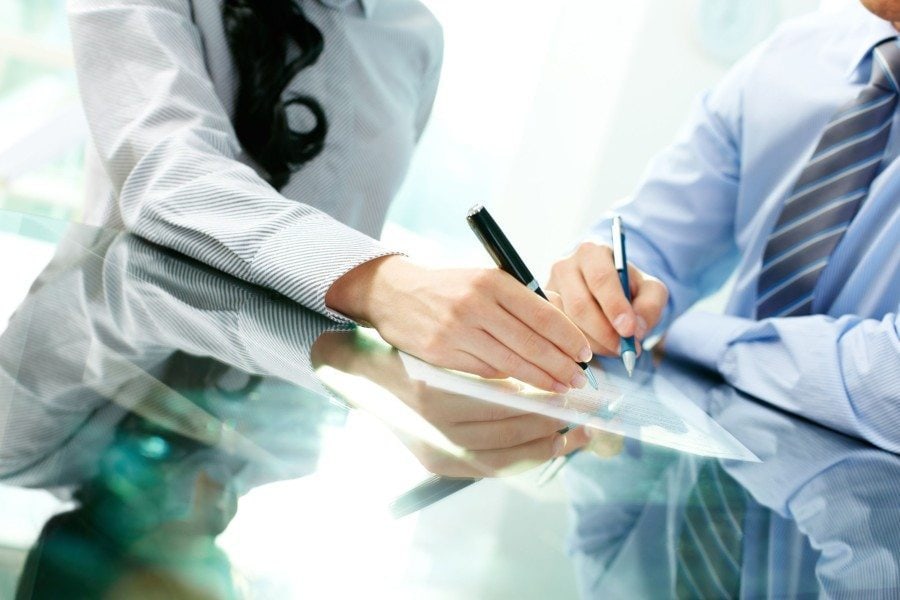 Legal arrangements with the surrogate/gestational carrier (GC)
Get recommendations for attorneys that specialize in surrogacy law from your reproductive endocrinologist or surrogacy agency. Make sure that your lawyer is highly detailed oriented and willing to go through every single detail as well as available at all times to answer questions or address concerns. Your attorney will draft a legal agreement that outlines all possible scenarios, including if the GC has multiples. Any fees associated with multiple birth should be outlined and arranged in advance of the embryo transfer so there are no surprises.
It is advised to retain a psychologist or therapist with experience in surrogacy to provide ongoing support to the GC and the Intended Parents throughout the process. This can be critical as things will come up and it helps to have a sounding board along the way.
Make sure your GC has her own attorney review the agreement; the cost for this is usually covered by the Intended Parents. This protects both you and your surrogate should any disagreements arise.
You may choose whether or not to work with an agency. You may work directly with a GC and your lawyers if you prefer. There are pluses and minuses to this; weigh your options carefully and ask all the questions you have before committing to an agency.
Make it known from the beginning and include it in your contract with your GC if you want regular updates from your GC on her doctor visits and scans.
You may be asked to pay for the GC's monthly health insurance premium as part of your agreement. Even if your surrogate has a health insurance plan, many health insurance plans do not cover surrogacy pregnancies.
Remember that your GC is not just a "rent-a-womb". She's a person with a family and a life and this pregnancy impacts them all. Be sensitive and respectful of how this affects her.
Ask your RE if genetic testing on your embryos prior to transfer would be worth doing. This isn't always necessary and it's quite expensive, but it may be worth the expense and risk to learn if your embryos are chromosomally abnormal.
Be sure out-of-state travel restrictions are discussed and covered in the contract so you don't run the risk of your babies being born in another state, which will present massive paperwork hassles. It is not advised to leave travel restrictions up to the doctor's discretion, as that can cause conflict among the parties.
Negotiate who will be in the delivery room. With twins, your surrogate will deliver in the operating room and there will likely be a limit to 1 or 2 guests. Your surrogate may wish to have her spouse or mom in the room with her.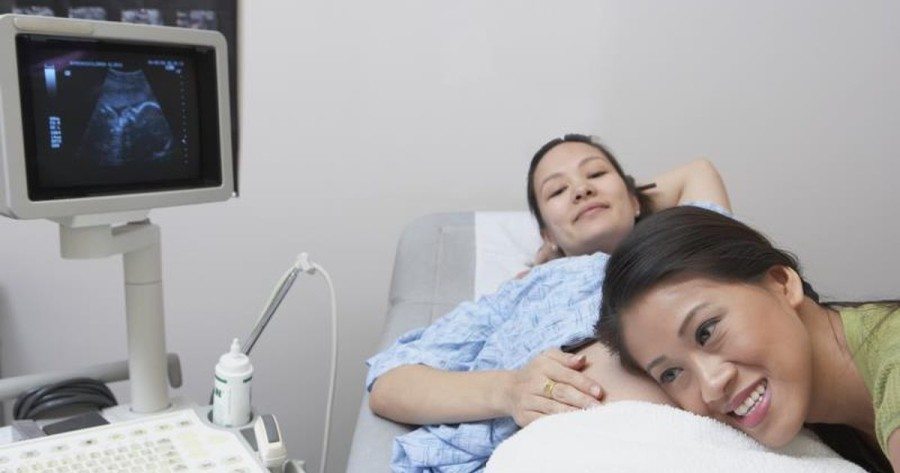 Arrangements for day of delivery
Have your attorney arrange for a meeting with the Labor & Delivery supervisors and a tour at the hospital where your GC will deliver. If possible arrange to have your own room on the postpartum floor with the babies. This can be arranged between your attorney and the hospital's general counsel. Make sure that and all required documents are taken care of well before your GC's prospective due date.
Anyone who will care for your babies should take an Infant CPR and First Aid class before the babies arrive. These classes are offered at most hospitals. In addition, Twiniversity offers their own expecting twins classes for delivery prep and caring for newborn twins. Families expecting through surrogacy with twins are always welcome.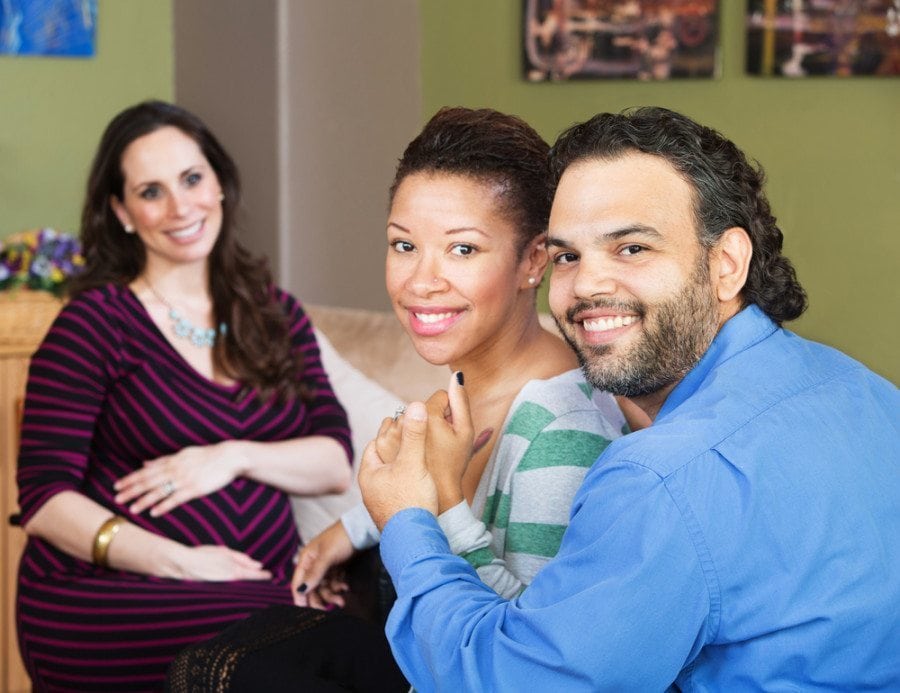 What to expect on delivery day
Upon arrival at the hospital, plan to attend a birth plan meeting and walk through. Your attorney should arrange a contact person at the hospital who can answer your questions and prepare your birth order and other legal papers before delivery. All legal matters for the delivery should be taken care of by your attorney and confirmed with the nursing coordinator to make sure you don't have any issues.
You may be able to be in the labor & delivery room and operating room (where your twins will be delivered), cut the umbilical cords, and hold your babies immediately. However, as stated above, this may not always be the case. Some hospitals may only allow one visitor in the OR for the birth, and your surrogate may want her partner to join her. This is a matter to be agreed upon during contract negotiations. Also keep in mind that many twin births are unexpectedly early and the intended parents may miss it, so be prepared for that as well. Keep in mind that skin-to-skin care is a great immediate bonding activity the moment you are able to hold your babies.
If your babies aren't placed in the NICU they can stay in the postpartum room with you at the hospital until they are ready to discharge. This is typically 2-4 days if they meet minimum weight requirements. You will have the same amenities as any other family in the postpartum unit. Make note that postpartum rooms might not always be available for Intended Parents if the hospital is overwhelmed with patients.
You may be able to arrange with the hospital to have adjoining rooms with your surrogate, or (if your surrogate is OK with it) mom may be able to stay in the room with her. This may be more convenient if your GC is providing breast milk.
Your surrogate may be able to breastfeed or pump for your babies in the hospital, if you desire, and this should be discussed in negotiations. Some GCs continue to pump and send breastmilk to the family after hospital check-out; this also should be discussed ahead of time. Here's a helpful article on shipping breastmilk. Another option is to use breast milk from a donor bank.
If you use an agency, they may offer the service of creating the hospital schedule and making the delivery day arrangements.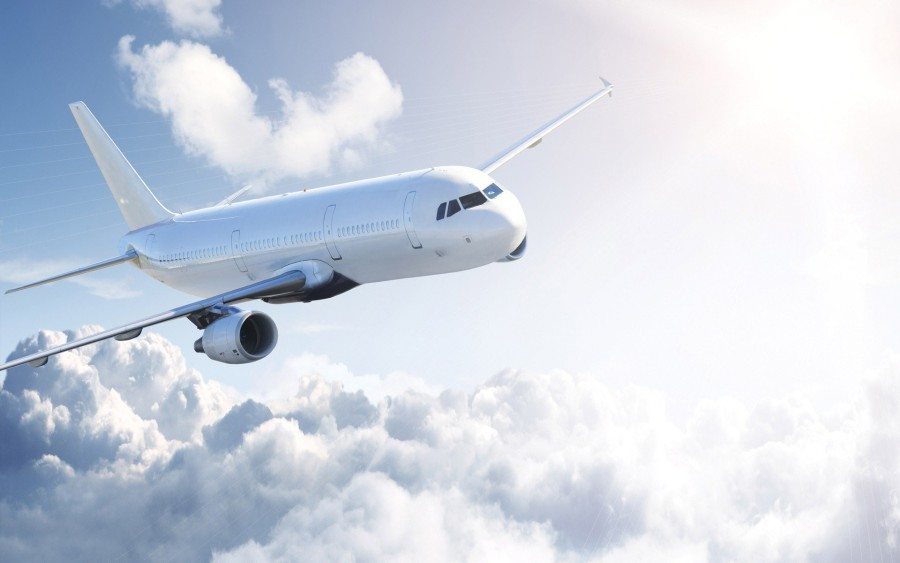 Travel tips
If you're flying to meet your GC for the birth, check with the airline to determine age minimum for infants to fly for your trip home. Most airlines require infants to be at least 7 days old to fly.
When booking the return flight with your newborn twins you will need to call the airline in order to arrange for lap infant tickets. If you booked your seats online and requested lap infants that request rarely is transmitted to the airline. Airline regulations prohibit two lap infants from sitting in the same row due to the number of oxygen masks that are available. You will need to choose seats across the aisle from each other or one in front of the other on the aisle. If this is not possible you will need to buy 2 extra seats for the babies. This has its own merits since it allows them to travel uninterrupted in their infant car seats. Check out more tips on travel with twins.
If you live far from where your GC will deliver and you need to relocate for several weeks, you can try to arrange to stay in family housing at your hospital or contact the local Ronald McDonald House. Contact a local moms of multiples club near the hospital to see if they have connections to get you temporary housing, such as renting a guest room. If all else fails, look into renting a temporary condo or house via AirBNB or VRBO, and check out extended stay hotels.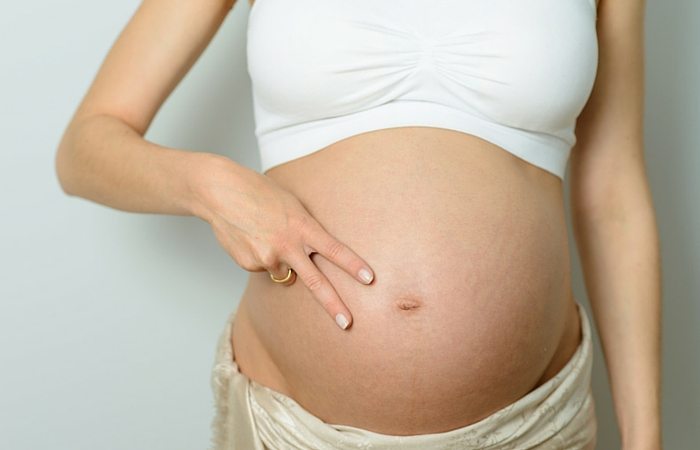 Advice from parents who've been through surrogacy with twins
The cheaper route is appealing but don't do it. These are your embryos and you need to use all precautions necessary to protect them, as they are so precious. Go with a reputable agency, find a good attorney.
Choose a GC who has a strong family foundation and will have help if she needs to be on bed rest or has a medical issue and you can't be there. Stay close with your surrogate and her family, get to know them and always keep lines of communication open.
Be honest at the start of what you are and are not comfortable with so you can set expectations. Stay involved but don't micromanage.
Use the agency's quote as a base price and then double or even triple the amount to ensure you have enough money to take care of all the items in the contract and other miscellaneous expenses that will inevitably arise.
Be aware that your GC might have a hard time with you being involved with her medical visits. It might not something she is used to, especially if she's a first time GC, but she needs to realize that is what she is signing on for and you as the parents have a vested interest in this. Be upfront about your expectations with her medical care and your involvement in it.
Using a first time surrogate is a gamble. She will not have a track record and will be unfamiliar with the process. It may work out, but you are safer going with a proven surrogate who will be familiar with the process.
Let go of any preconceived notions that you will be able to vicariously experience pregnancy through this woman. It will just lead to frustration or disappointment if you try.
Keep the communication lines open with your GC. Set up a weekly call to touch base with her and discuss how things are going. In the end, communication is key—and most problems arise from lack of communication or failure to fully vet things.
Do not try to control your GC. She is excellent at having babies. That's why she's a surrogate. You will have no idea what she does when you're not around so stop thinking about it and trying to control her. This pregnancy is as important to her as it is to you.
Do not be threatened by your GC. She does not want to be your babies' mom. She is bringing their lives into this world and is incredibly special, but she's not their mom. You are. When people get threatened by the surrogate and feel insecure, things go badly. Honor her and the amazing gift she is giving you, accept that your infertility is a medical fact and not a reflection of you, and move forward.
Words of wisdom and comfort
Surrogacy with twins is unbelievably stressful and VERY expensive. Know what you are getting into and be prepared for lots of ups and down, surprises, unexpected costs, and a very emotional journey. It's better to work with an agency and experts who can advise you through the process and connect you with vendors / experts who deal with this for a living. Also, find a surrogate that you are compatible with and can see yourself being friends with. If you feel like she's doing it just for the money, then move and find someone else.
Be ready for bumps in the road and get support for yourself. Be involved with the medical side all along the way. Skype into appointments if at a distance.
Join a support group and/or talk to parents who have gone through surrogacy before. I have met many other parents who have used surrogates to have their babies and it is a wonderful support network.
Let go of your fears and accept this situation. Embrace your GC and her family. They are angels. They aren't doing this for the money. $30k? Please! For bringing your TWO children in this world? It's nothing. And they certainly aren't getting rich over it. You have to use a reputable agency and someone who is a good fit. She will be part of your family forever so you need to like her and trust her.
Trust your instincts! If the Gestational Carrier and her lawyer ask for something weird, know that there will be problems. It's a stressful process, but so worth it!
When you leave that hospital and take your babies home, make sure your surrogate also has something to take home with her, such as a necklace or keepsake, so that she isn't leaving empty handed. My cousin and my twins are forever joined in love and we are forever blessed.
---
Check out our ultimate list of the most important articles for expecting twins
and managing your newborns!
---