Last updated on September 29th, 2023 at 12:49 pm
Have you been keeping your twins at home because you are worried about managing them outside of the house? You are not alone! This is a very, very, VERY common concern with twins. Taking just one tiny baby out of the house by yourself can be nerve-wracking, but TWINS?? I've had many friends with singletons say, "I don't know how you do it! I would never leave the house!" Little did they know that I truly didn't ever want to leave the house! But as time wore on, I forced myself to do it to save my sanity. I learned a few things about managing twins solo during that time that I'll share with you now, in the hopes that it will make your own life a bit easier.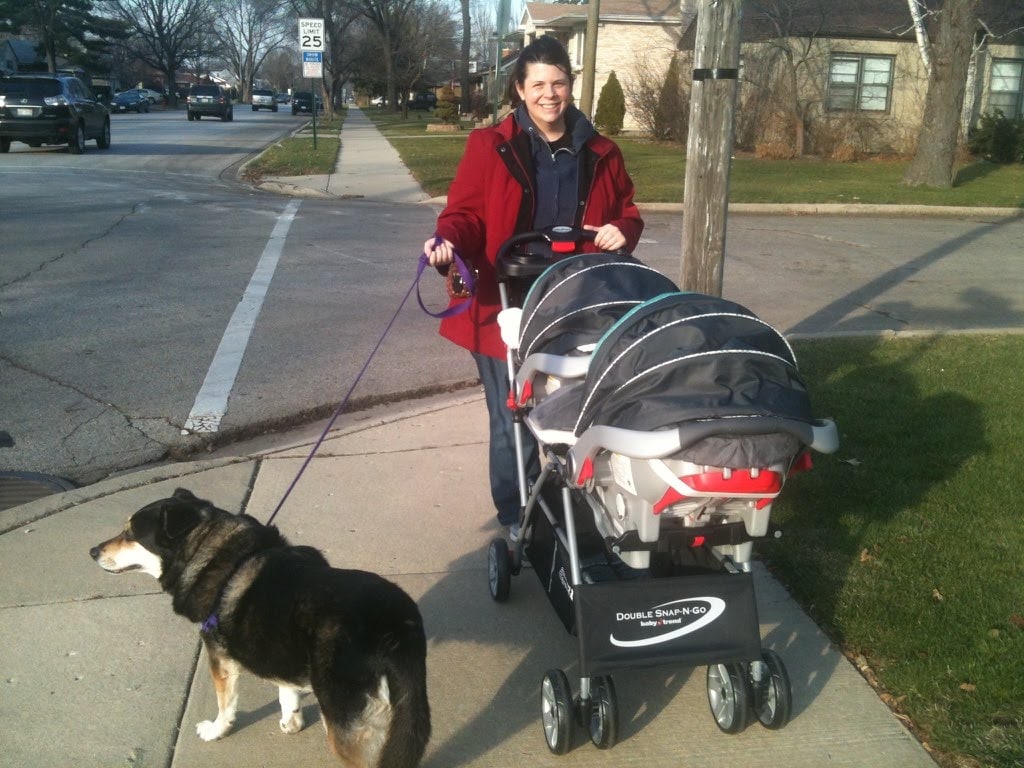 1. If You Don't Try, You'll Never Know If You Can
I was so afraid to leave the house with my twins when they were babies. In hindsight, this was actually the ideal time to take them out because they were barely mobile! Once they are on the move it will be a whole new ballgame, so my advice is to take the time now to try this out. I was so scared to take them out because… well… I had never done it before! And new things are scary! It took me a while but I finally got up the courage to do it one day. I packed up my diaper bag, buckled them up in their car seats, and took them to the local library.
You should have seen me trying to get them out of the car and into their stroller. I wish someone got that on videotape! I had no idea what I was doing and I started talking to myself, basically coaching myself through each step, until I had two babies in a stroller and was ready to head inside. And once I was inside I felt… FREE!!! I had done it! The feeling was exhilarating! I was scared out of my mind, but I got over it, and then I knew I could do it again. BUT if I had never tried I would have just stayed scared and at home. Now that I knew I could do it I had the courage to do it again, and it made the next time we went out so much easier.
2. Don't Be Afraid of the Park
Managing twins at the park on your own can be a challenge. When they are babies and stay in their stroller, it's a LOT easier. But once they are on the move there are so many factors to navigate, from them running in two different directions to eating tree bark. But it can be done. With some research about your local area you can find the perfect park for you to spend time alone with your twins and it not feel like you ran a marathon when you leave. Some things to consider are:
Is it fenced in? Or at least far enough from a road that if you have to chase them you have enough time to catch them?
Does it have ground cover? They say 'dirt don't hurt' but I draw the line at eating rocks and chunks of tree bark.
Is there age-appropriate equipment? Unless your twins are skilled in an American Ninja Warrior Obstacle course, you might want to consider parks/playgrounds that have age-appropriate play equipment/slides to allow you to juggle your time between the two.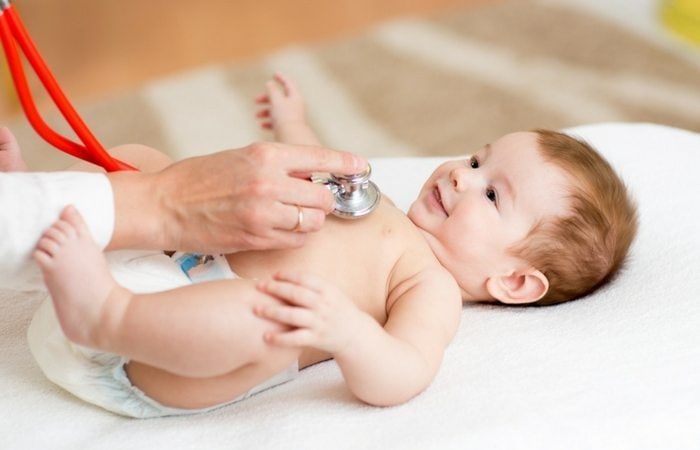 3. Plan Ahead for Trips to the Doctor
Anybody who has held a sick child knows it is never easy, let alone with two. Taking two babies to the doctor on your own may seem like mission impossible. I remember the first few vaccination visits with the twins and the nurse would say "Oh, you are on your own?". I wanted to reply with "Didn't realize I had to bring a plus one". I knew she meant well. The reality is, for most of us, it's not always possible to have another set of hands at every doctor visit.
The trick I found to getting to the doctor's office and back with all your hair still on your head is preparing the night before. A go-to snack box, diaper bag, the favorite teddy/blankie ready, Kleenex, and baby wipes for what's ahead. Having an understanding doctor always helps. On a recent visit to our doctor with toddler twins and our preschooler, I had left their toys at home. Big, BIG mistake. Hungry, tired, and unwell is never a good combination in a twin combo. The kids were trying to get out of the doctor's office like an escape attempt from Alcatraz.
Our doctor had a few cool things for the kids to play with (sterile specimen containers and throat sticks always rival anything invented by a toy company). Just make sure you take them out of your handbag, because carrying around specimen containers (even if they are empty) is never a good look.
4. The 3 P's – Preparation, Perspective and PJs
Most mornings at our house are pretty crazy. With my other half leaving for work in the early hours of the morning, it's shower, coffee, breakfast, coffee, dressed, snacks, and lunch to be done before we leave the house. Did I mention coffee?
With twins, being prepared is not only ideal it's essential. Especially if you are the only grown up at home at the time. When I am home solo and we are planning to leave the house before lunchtime I try to keep it simple and organized. Did I mention coffee?
In an ideal twin world, everything would go to plan but we all know it doesn't. When it's "one of those days" and the snack choice is less than ideal or the fashion police need to be called on one (or all) of the kids' chosen outfits, I always find comfort in finding perspective at that moment. View the day as a success even though everything isn't perfect. Even though it may be a "bad" day with teething, tears, and tantrums, it is just that — one day. You got this. You did it. You did it solo AND you left the house! High fives all round!
And if all else fails, there is always your PJs to fall back on. So grab yourself some nice ones if you haven't already. You might be wearing them a LOT.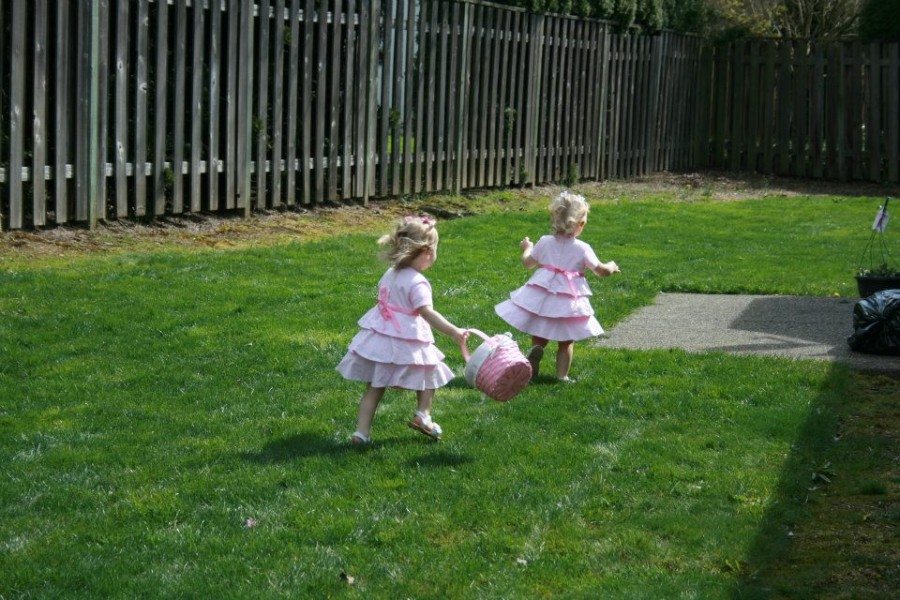 5. Beware the Runners
Before kids, when I heard someone say "I was running around after the kids all day" I thought it was a figure of speech. I never knew in the years to follow it would quite be my life. Literally. I think for the first 18 months since the twins came along, I have lived in yoga pants and running shoes. Now that they are on the move and almost two I don't see myself wearing much else because apparently when mom yells "stop" they hear "run away, run faster" so you gotta RUN. Sometimes in two different directions.
Now our days out are planned around how contained the area is. This can be our local library which has an indoor play section, local parks that are fenced, or a playdate at a friend's, especially those that have houses that have been twin-proofed. Having friends who also have twins is a great way to feel less like a circus and more normal. Or if you are feeling really adventurous, head out with your twins, your twin mumma friends, and their twins, and just embrace the chaos.
Just repeat to yourself, "I got this!"
Karissa Hannigan is a proud mum to a 4-year-old and 21-month-old boy/girl twins. She lives in Sydney, Australia with her husband and kids and juggles her time between being a lawyer and multitasking with multiples. You can follow her on Instagram @karissahannigan.
This article is sponsored by Contours. If you're in the market for a double stroller, be sure to check out the Contours Element Convertible Stroller with the second reversible seat for twins!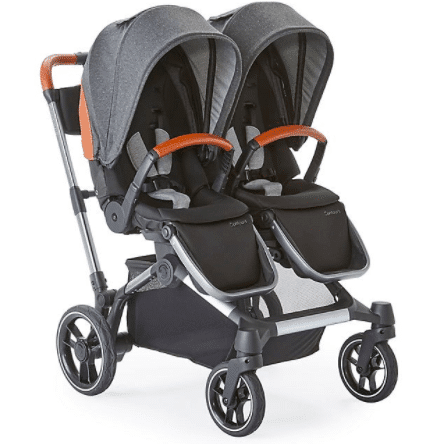 Designed with growing families in mind, the incredibly versatile Contours Element® Convertible Stroller can easily switch from a single to double stroller just when you need it. Traveling with an infant and toddler (or two young kiddos of any kind) has never been easier or more fun!
This award-winning, side-by-side double fits through most doorways and makes maneuvering a breeze. Need to just take one twin somewhere? Pop out the second seat and snap in the handy storage tote to keep everything you need close at hand. The Element gives you over 35 seating options and additional accessories to provide a truly flexible ride for your twins. It's pure stroller magic!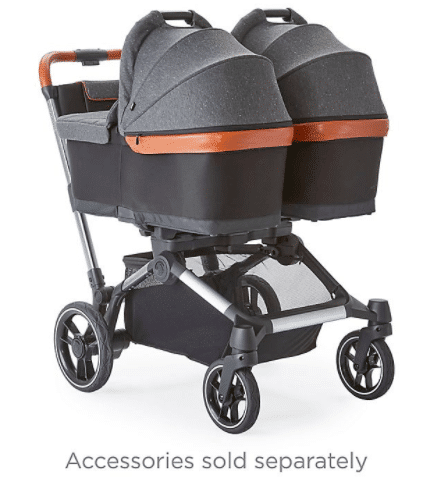 The Element can accommodate TWO infant car seats or TWO bassinets (great for newborn twins!) and it's got TONS of storage space in the lower basket. We are absolutely in LOVE with this stroller for twins!
✅ Easy to switch from single to double stroller
✅ Can be used with two seats, 2 bassinets, or 2 infant car seats (sold separately)
✅ Height-adjustable handle and large storage basket
✅ UPF 50+ sun canopy and breathable mesh pane
✅ 35+ seating configurations
✅ Holds up to 40 lbs per seat
✅ Meets Disney size requirements
✅ Color-coded rear wheel brakes
✅ Self-standing fold for easy storage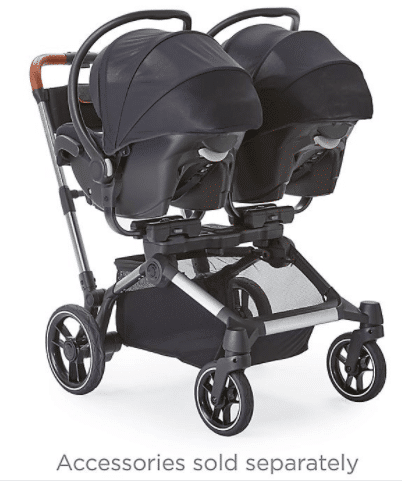 Disney-size approved for 1 seat alone, 1 seat with tote, or 1 seat with a bassinet; 1 infant car seat (ICS) in the center position; 2 seats; 2 bassinets. Not approved for use with ICS on the side positions, or an ICS and seat, or 2 ICS.
Be sure to check out the Element Twin Bundle to get everything you need for twins in one package!
Are You a New Twin Parent?
Check out Natalie Diaz's book:
"What To Do When You're Having Two
The Twin Survival Guide From Pregnancy Through the First Year"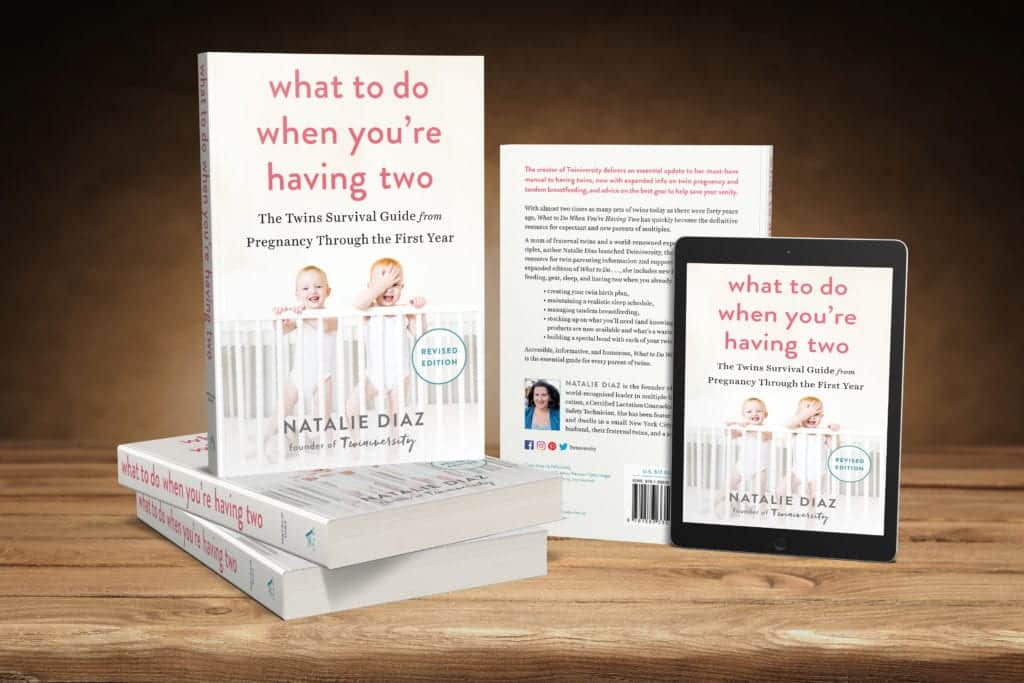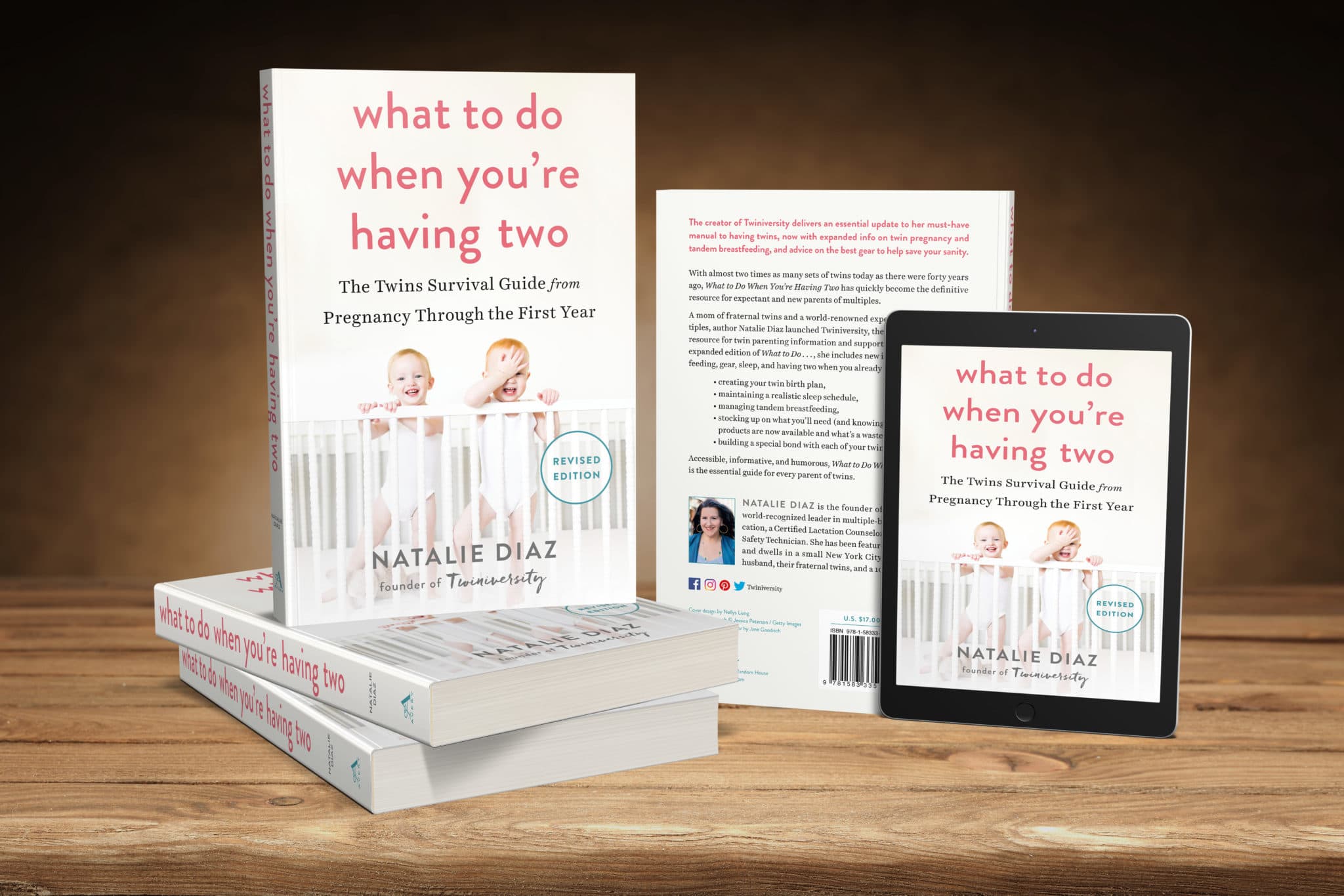 In What to Do When You're Having Two: The Twins Survival Guide from Pregnancy Through the First Year, national twins guru and founder of Twiniversity (and twin mom herself!) Natalie Diaz provides a no-holds-barred resource about life with twins, from pregnancy and birth all the way through your duo's first year of life.