After surviving the newborn stage, transitioning back to teaching, finding multiple food and environmental allergies in one twin, combatting RSV in both twins (that lead to one being hospitalized), and numerous colds and ear infections, I thought we'd seen the worst of the first year. As it turns out, not knowing with certainty why my little ones are in pain was worse than the other trials we survived up to this point. I can clearly remember sleep struggles that just were not making sense. My husband and I would go through our checklist – diapers, hungry, gas, temperature, hurt, tired, and over-stimulated – yet somehow how fussing continued.
Our girls were late teethers, which was fine by me since the fear of nursing a baby with teeth had me terrified. It wasn't until ten months into their first year that the teething truly ramped up. In fact, it was just after the girls first birthday when we took them to visit their grandparents' for a weeklong family vacation that the worst of the teething hit us. The girls clung to their pacifiers, drooled uncontrollably, struggled to sleep, and were in general nearly impossible to please for the first few days. Needless to say, having this happen at my in-law's house was not ideal for my stress level.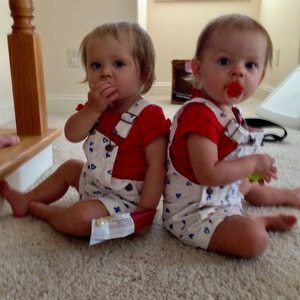 There was no denying that the girls were not happy. Grandpa went to the grocery store for Orajel one day (Twiniversity recommends that you check with your child's doctor before using this product) and pain medicine the next. Nana offered food to gnaw on. Aunt K washed the teething toys and offered them repeatedly. Uncle J begged and pleaded for the girls to stop; I actually believe there may have been a Porsche bribe in there too. My husband and I constantly cuddled and provided pacifiers to the dissatisfied little ladies. It took the whole family trying different methods to appease the mini-tyrants. We learned a lot from this episode of terrible teething that was on display for the whole family. Here are some tips to help your twinnies with teething pain relief.
Don't think you're crazy if you treat teething, but don't see teeth immediately.
Apparently, the teeth push through the gums and retreat back before pushing through and staying. You can imagine trying to poke a hole in a paper with a pencil, and the first poke or two wouldn't completely break the surface. Yet the whole process is unpleasant for little ones and anyone within a two-mile radius.
Remember that fever and running noses can be signs of teething.
Some friends of ours could predict when their children would get a tooth because a sudden fever and runny nose would strike just a day or two before the tooth would break the surface. It only took a few unnecessary visits to the doctor for the family to catch the pattern and treat the teething rather than the cold.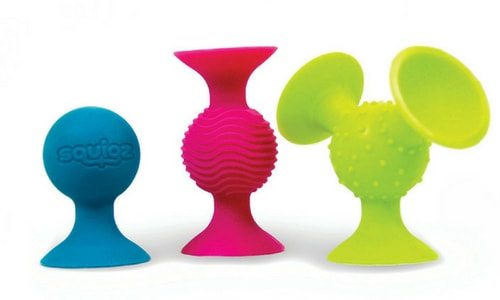 Don't bother stocking up on teething toys until you know someone likes them.
While Sophie the Giraffe is cute and has stellar reviews, it eventually became an overpriced dog toy because my girls showed little interest in it. In contrast, pipSquigz from Fat Brain Toys was not primarily marketed as a tether but proved to be the favorite teether for our girls.
Use food to soothe gums
My mother-in-law swore by bagels for teething (and whiskey, but I was ok leaving that one in the previous generation). For us, carrots, Mum Mums, and watermelon rinds seemed to help. Putting food into the self-feeder from Nuby worked fantastically. You can use ice or frozen carrots to vary the sensation on the gums.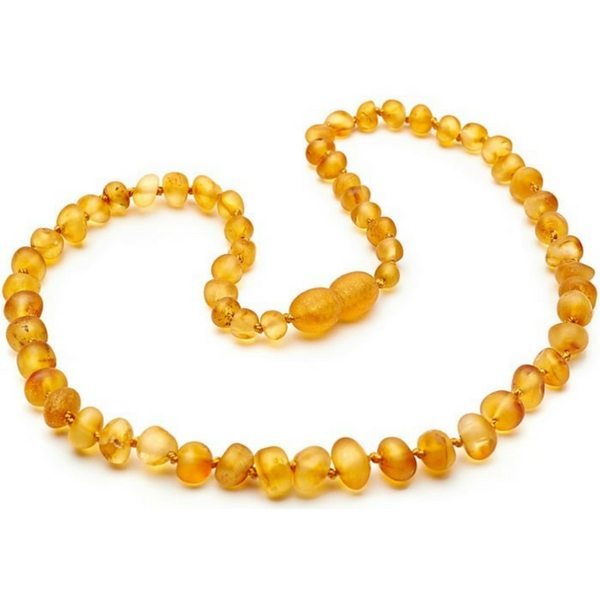 Necklaces
With proper supervision, necklaces can be a great way to keep teething beads accessible for little ones. This is something that our girls will still find and want to wear on occasion even when they are not teething. There are stylish options for teething necklaces the parents can wear for babies to use when being held close or the more naturalistic route of amber necklaces that are theorized to provide the benefits of pain meds or teething gel by simply wearing the necklace.
Use Motrin and Tylenol as a last resort, but without guilt.
The pressure of "mommy wars" can sometimes make you feel like you have to make it through as much as possible without pain medication. You know your children and your patience level, so when teething is interfering with sleep, both your sleep and your twins' sleep, consider easing the pain with the pain medication recommended by your pediatrician.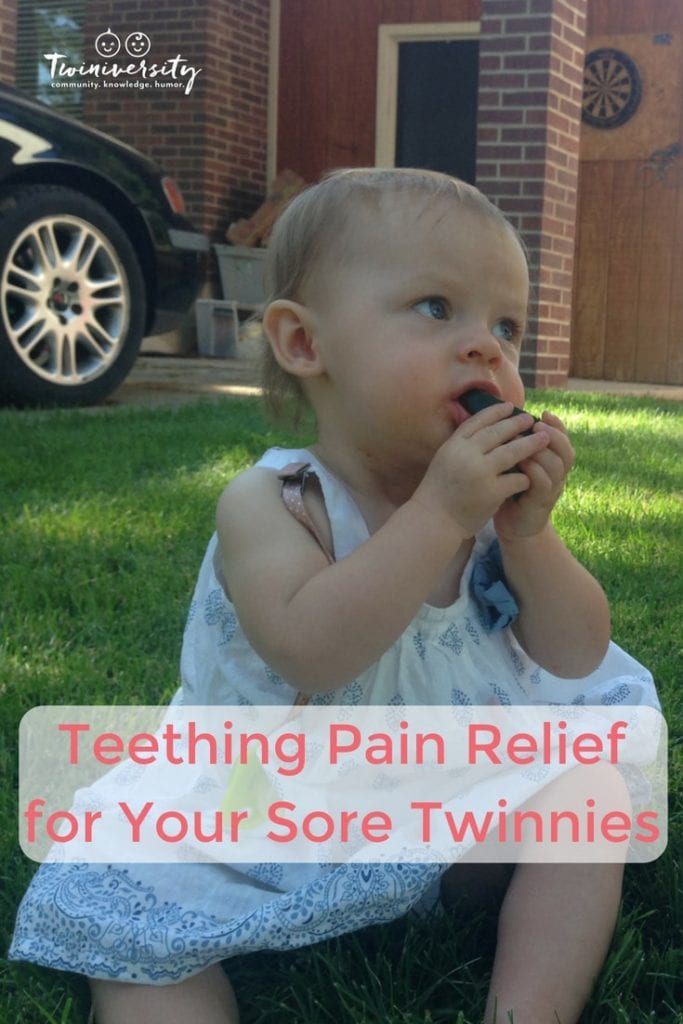 As a parent, you dread the unexplained, inconsolable crying. There is nothing worse than hearing your child cry in pain and feeling helpless, scratch that, there is nothing worse than hearing your CHILDREN cry in pain and feeling helpless. For many twins, hitting "fun" milestones like teething seems to happen simultaneously. So this means playing detective with two unhappy children to see what's causing the discomfort and what will help the most. Teething is a difficult stage, but don't forget that this will pass in time and you'll have grown closer to each little one by supporting them through the struggle of teething. Embrace the drool! Use the tools that help without fear of judgment! And know your hugs are definitely helping your little ones to feel better.
All content on this Website, including medical opinion and any other health-related information, is for informational purposes only and should not be considered to be a specific diagnosis or treatment plan for any individual situation. Use of this site and the information contained herein does not create a doctor-patient relationship. Always seek the direct advice of your own doctor in connection with any questions or issues you may have regarding your own health or the health of others.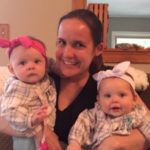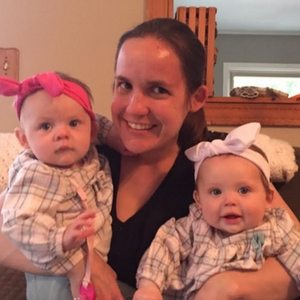 Becca Heldreth is the mother to 18-month-old fraternal twin girls. She has a master's degree in education and is currently able to teach from home. Her class of two toddler girls and one dog is quite an adventure. Lessons are certainly more focused on sharing and petting the dog gently than on factoring polynomials. Becca and her husband pass along their passion for the outdoors to their twins through trips to the bouldering room, hiking trails, and bike rides.
---
Related Articles
Twiniversity's Top 10 Teething Products
10 Tips to Help Teething Twins