Wondering about the Hello Bello Diaper Bundle? Want to know if it's worth it for your family? Don't worry, one of our Twiniversity moms has done the research to give you the pros and cons of this diaper bundle, to help you decide if it's a smart buy or not. Plus, if you're just finding out you're expecting twins, this is a great thing to add to your twins registry. Read more below:
To start, I have tried so many different brands of diapers throughout my kids' lives. When I started using the Hello Bello Diaper bundle in 2019, I was more than a little bit impressed. If you are like me, you have researched tons of different brands of diapers looking for the best diaper that won't make your bank account cry every time you need diapers.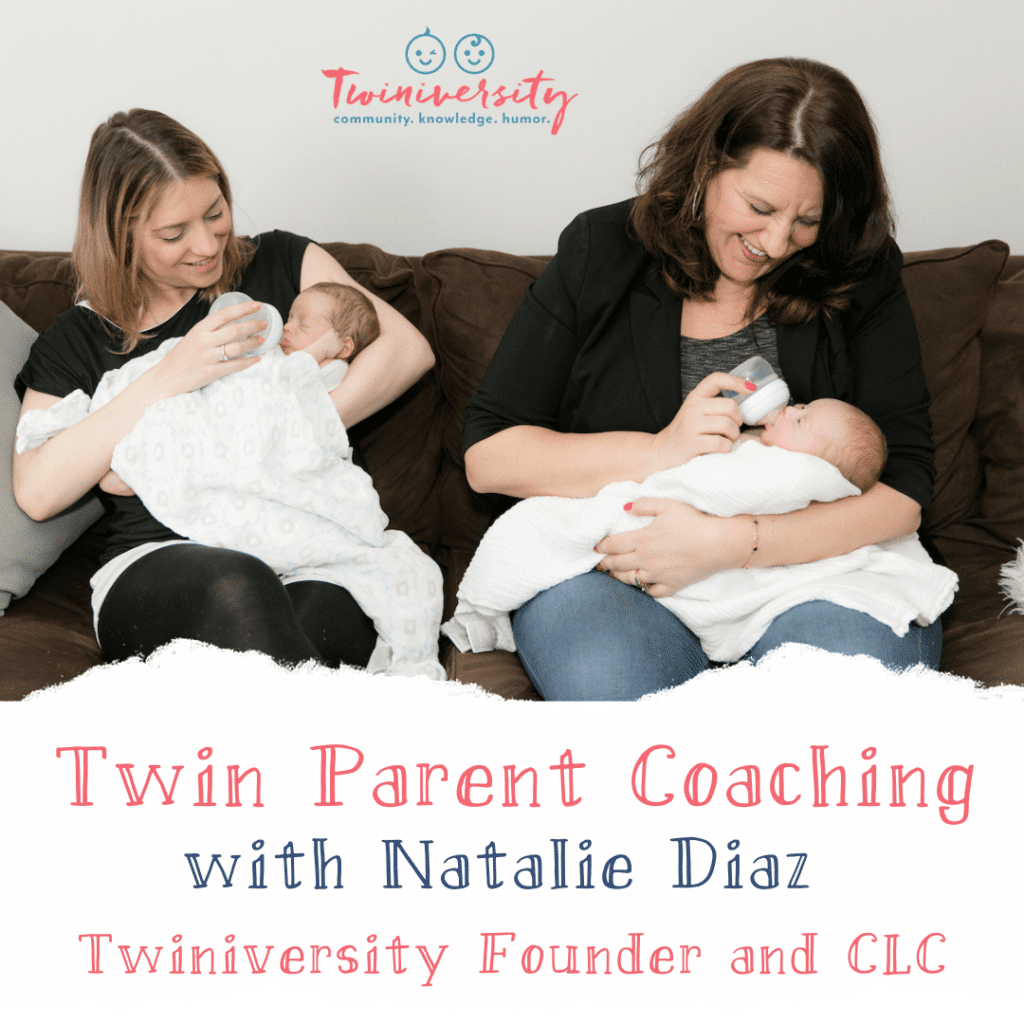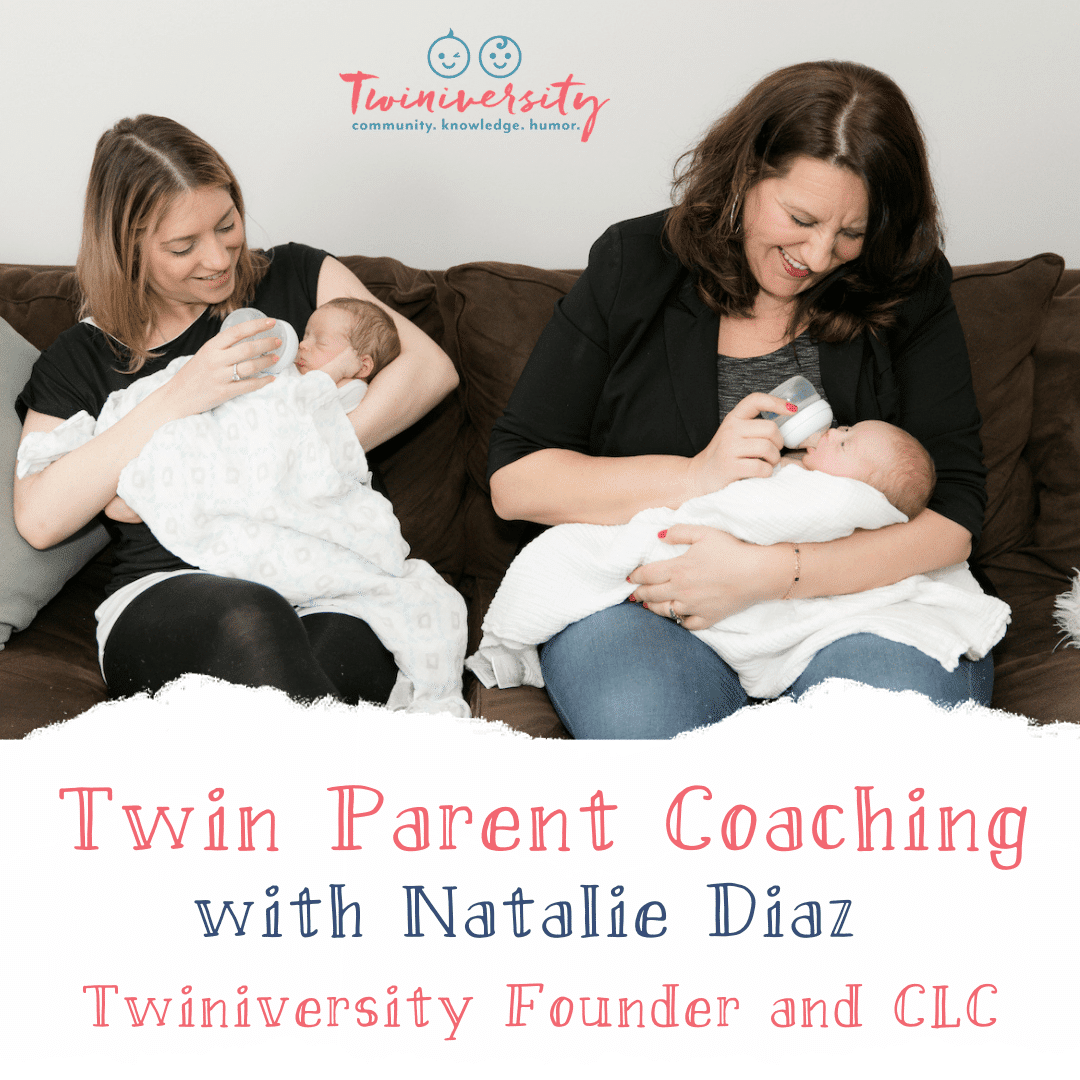 Need some 1-on-1 time with a twin expert to work on your twin parent problems? Book a virtual coaching session with Natalie Diaz, Twiniversity founder, and twin parent coach to talk about your issues, whether you're still pregnant or your kids are about to start college. Click here to learn more, and while you're at it, check out Nat's lactation consulting services and the Twiniversity shop!
I've spent time making a Hello Bello Diaper Bundle Pros and Cons list to make your life easier and help you decide if these diapers are right for your littles as well as your pocketbook (spoiler alert, they are!). So, here's the good, the bad, and the not so ugly!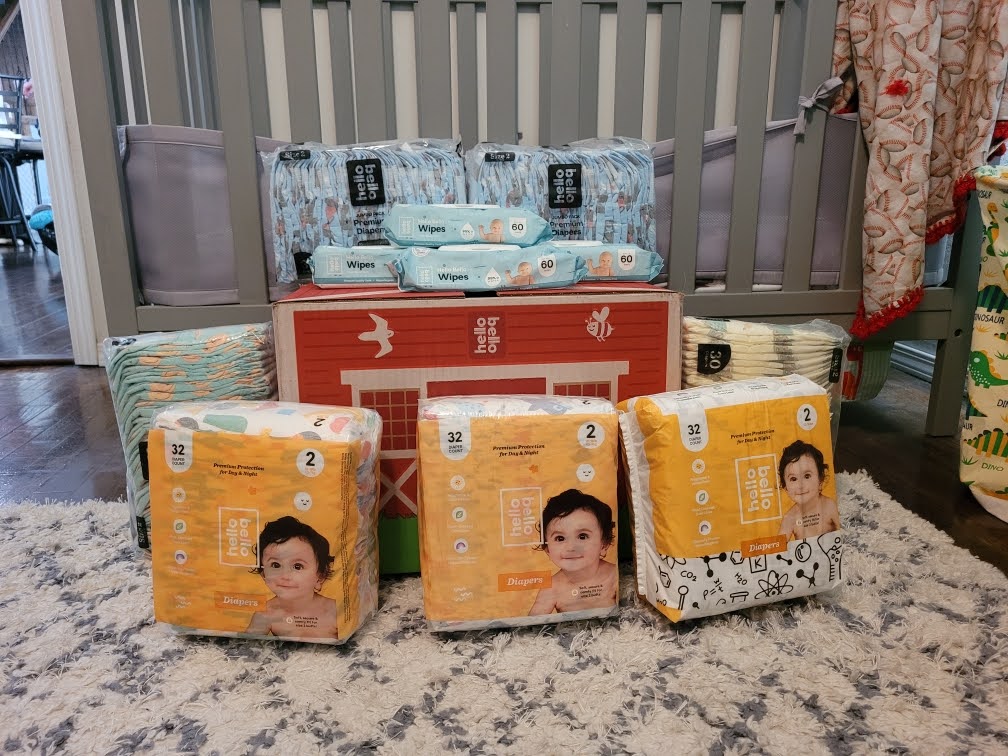 What's included in the Hello Bello Diaper Bundle
The Hello Bello Diaper bundle includes: 7 packs of diapers (you can even add nighttime packs for sizes 3 and up), 4 packs of wipes, and if it is your first bundle, they throw in a full size product of your choosing. The box that the diapers come in is always some sort of fun box design that turns into something else. I've had different boxes like a gingerbread house, a pirate ship, a rocket ship, a barn, and so many others. You can pick the day your bundle ships, or set a recurring day every month. Click HERE to check it out!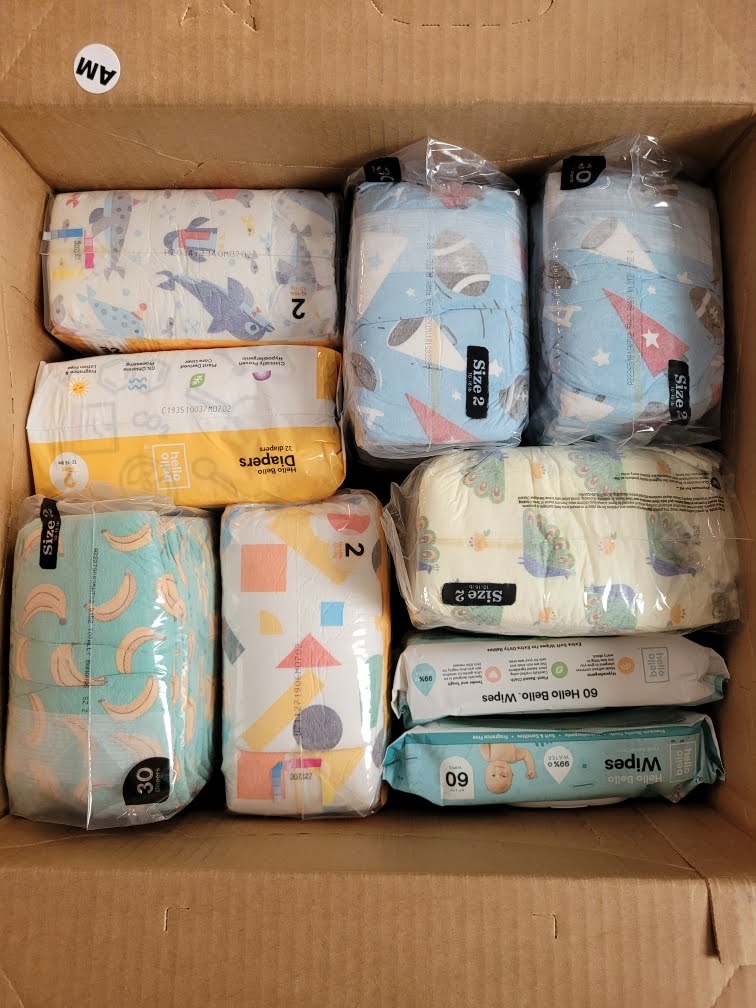 Hello Bello prints options
Let's start with the good stuff!
First of all, the prints that are offered with the Hello Bello Diaper Bundle are adorable. You get to pick up to 7 different designs (the nighttime only has one print). My personal favorite are the seasonal designs. They have a few year-round prints to choose from as well.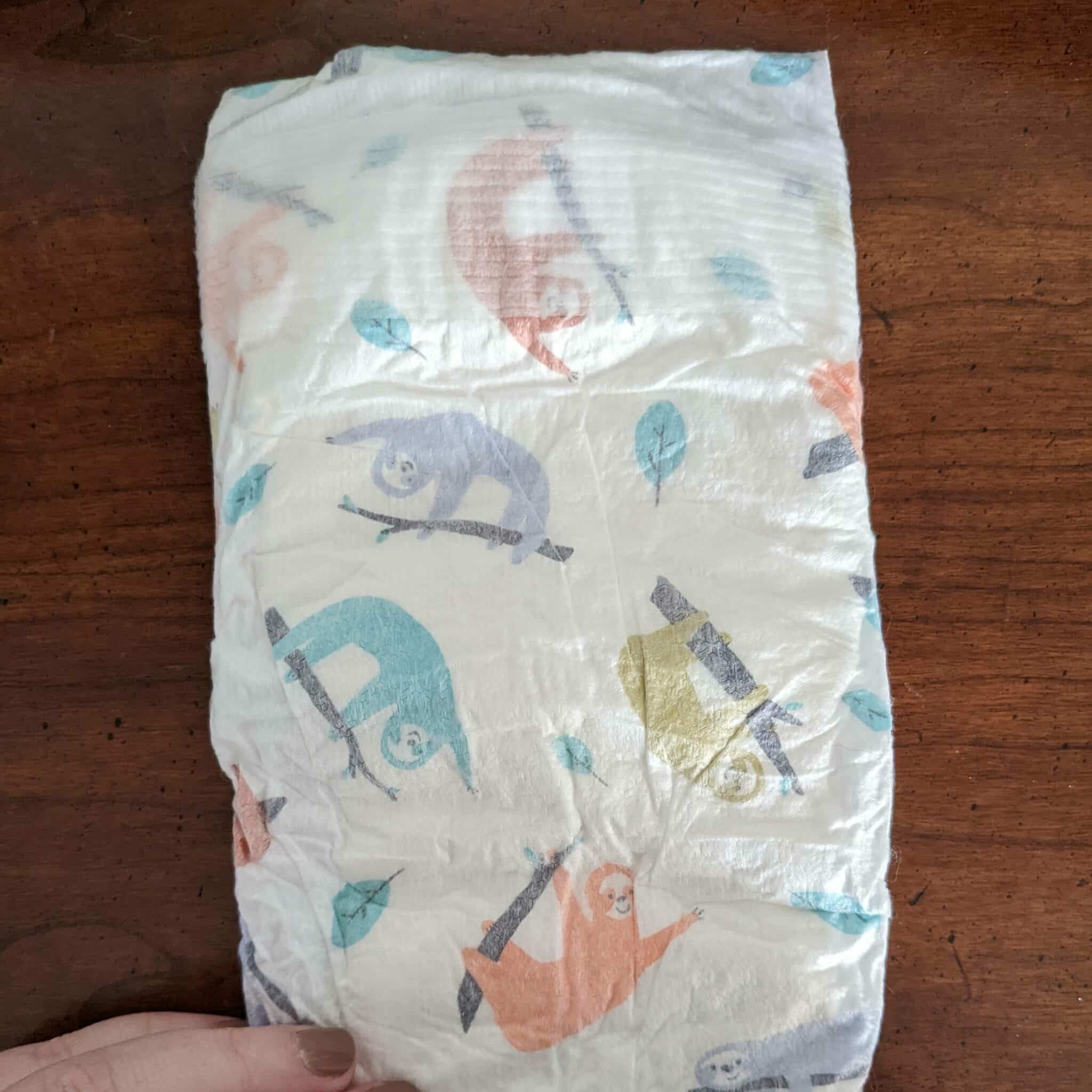 These diapers are also crazy strong. I have gone through many a diaper by ripping them while mid diaper change, but I have never had that happen with the Hellow Bellow diapers. They are definitely the most sturdy diaper I have ever used.
They are also designed really well. Aside from the adorable prints, they are soft, have extra wide wings, are extra high in the back, and are really flexible for the wiggle-worm kiddos.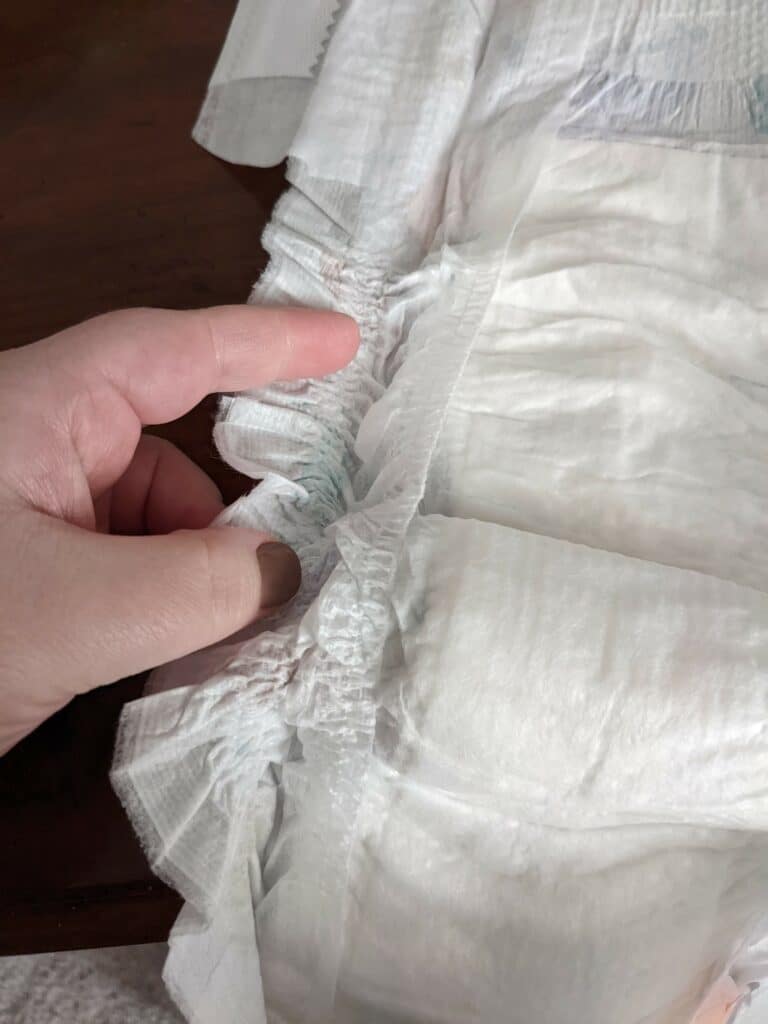 I have to say my absolute favorite thing about the Hello Bello diapers is the absorbency. I'm no scientist, but I swear these have reduced the number of diaper blowouts we used to deal with in other brands. I can count on one hand how many times the kids have peed through their diapers. This is a pretty good indicator of their absorbency.
Last but not least, these are AMAZING during the night. We get a full night's sleep without worrying about the kids soaking through their jammies. You can see the absorbency difference between the day and night diapers. The nighttime print is super cute too. They are just as soft as the regular, but the wings are a little wider.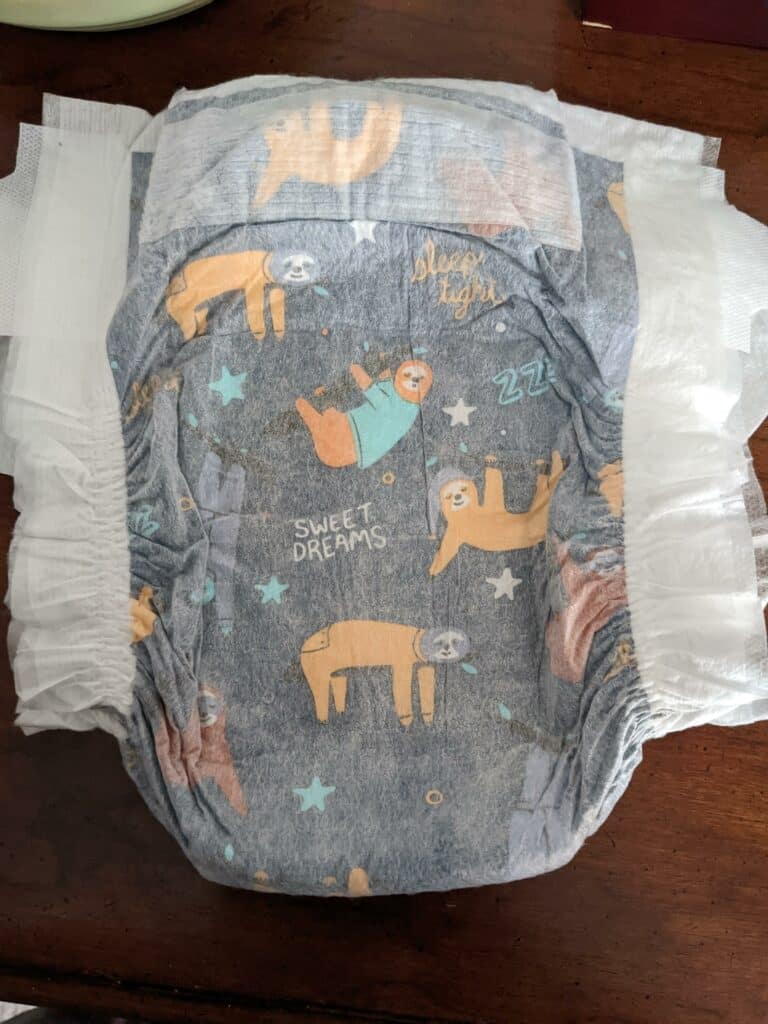 What I wasn't a fan of for the Hello Bello Diapers
Now for the cons. (there are only a few cons but are still worth mentioning).
The number of diapers varies by the design of the diaper you choose. For example, the sloth print contains more diapers per pack than the peacock print. Which isn't that big of a deal, but if you want to get the most for your money, stick to the more basic prints.
I noticed as my little ones were growing that the shipping time was longer for the bigger sizes (size 5 and size 6 mainly). When I would go to order my bundle in these sizes, it took about an extra 4-5 days to ship.
Again, I only experienced this with the bigger sizes, but they seemed to have fewer prints to choose from in the bigger sizes.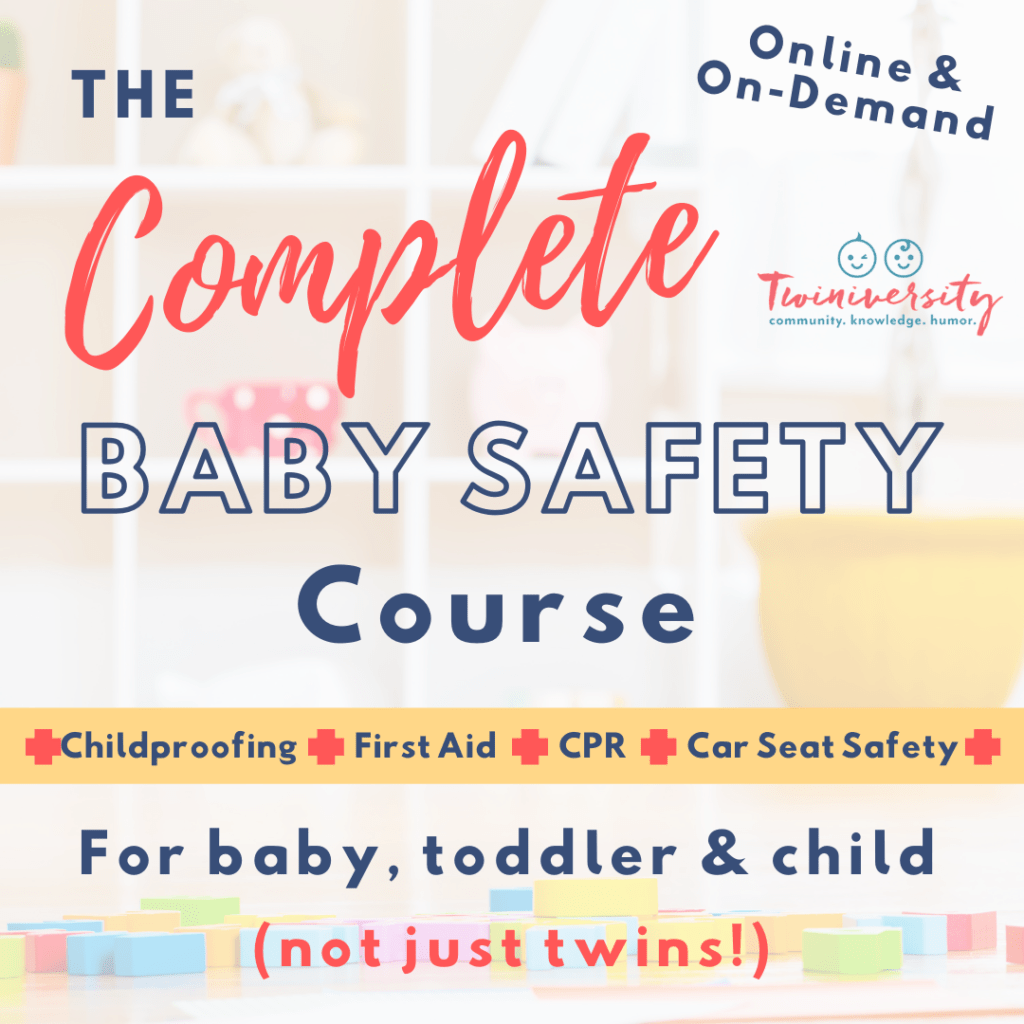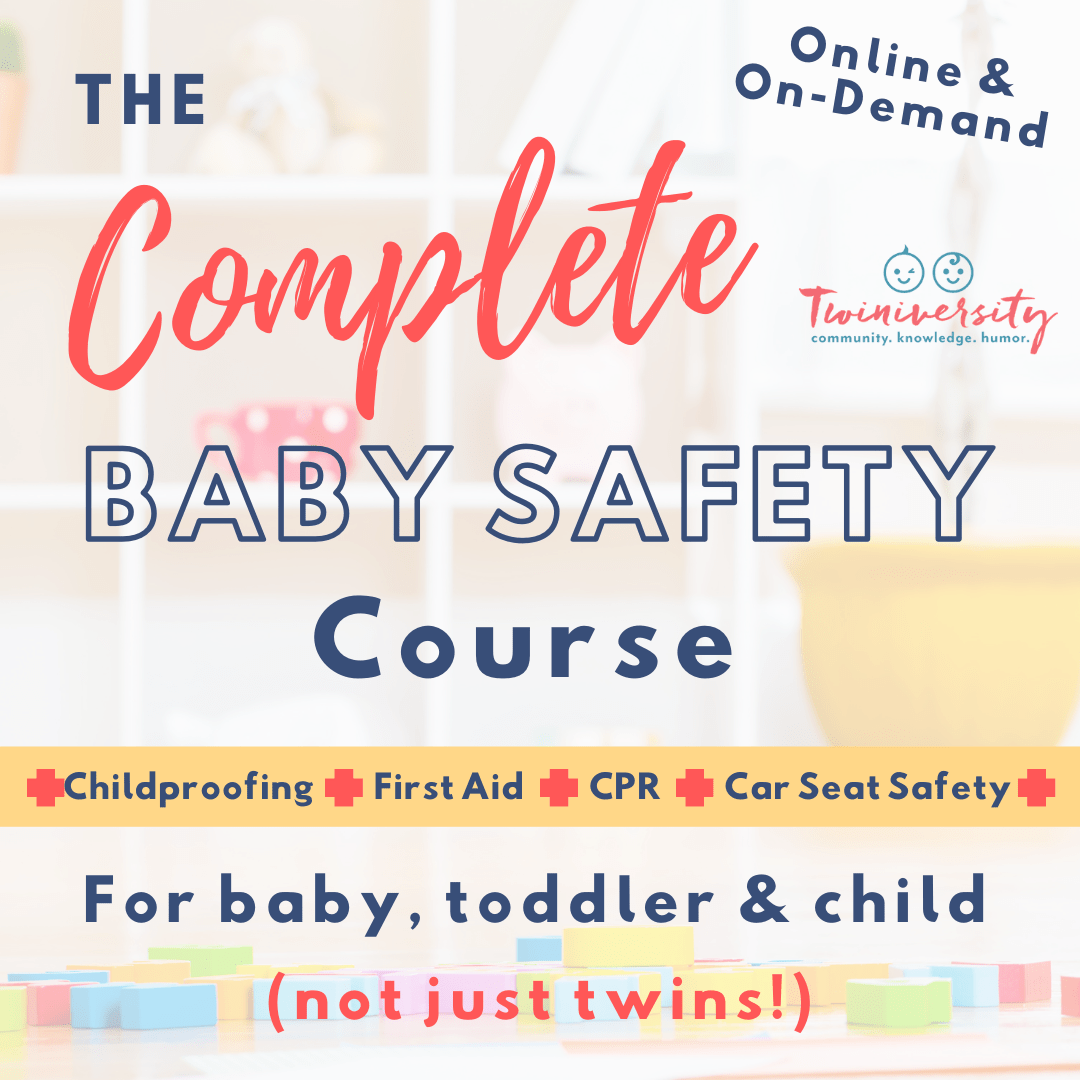 Need some baby safety training? Take the Twiniversity Complete Baby Safety course, offered on-demand. Includes video modules on infant, toddler, and child CPR, first aid, and common medical ailments, plus car seat installation and safety and childproofing your home. Click here to learn more!
The Hello Bello Diaper Bundle is a definite winner!
Hello Bello has been a lifesaver for me and my family. I can set up the auto-ship and not worry about running out of diapers. Order your Hello Bello Bundle and get 30% off with code DIAPERS. Click HERE to claim now (and get a free full-size product with your order).
Latest Posts from Twiniversity