Last updated on September 28th, 2021 at 01:58 pm
Halloween is just around the corner. Whether you have twins, triplets or more you won't want to miss out on making sure they all have the perfect halloween costumes. Here are Twiniversity's list perfect Halloween costumes for twins and more.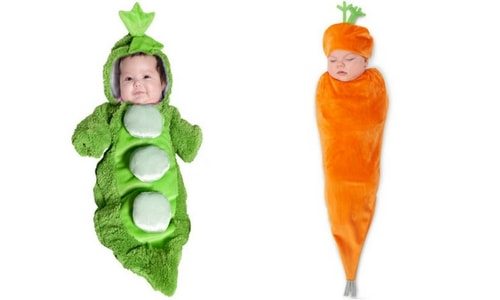 Pea in a pod and Carrot – We've all heard the saying "They go together like peas and carrots". Well, now your twinnies can literally be those peas and carrots! These are perfect Halloween costumes for twins who are not yet walking.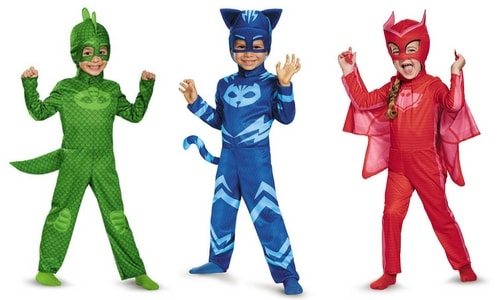 PJ Masks – Are your kids obessed with PJ Masks? Who's aren't? With these awesome costumes your duo or trio can pretend to be Cat Boy, Gekko, or Owelette these superheroes themselves while trick-or-treating.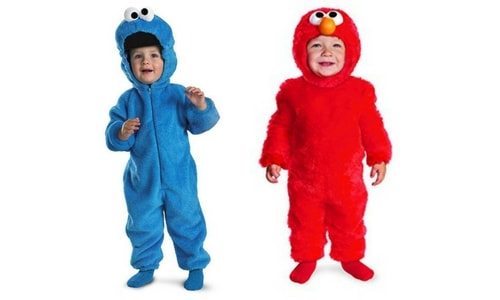 Elmo and Cookie Monster – Another classic dou, Elmo and Cookie Monster are the epitomy of cute Halloween costumes for twins. These costumes are both fun and functional, as they are made of a plush fabric and have warm hoods that will keep your little ones warm on a chilly October evening.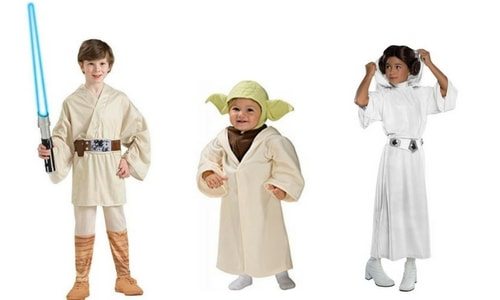 Luke Skywalker and Leia and Yoda for triplets – For all the Star Wars fans out there these are the perfect Halloween costumes for twins and more. Your kiddos can show that the force is with them while trick-or-treating!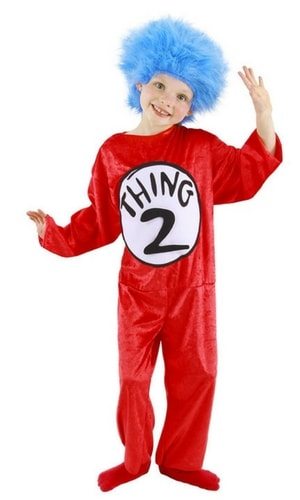 Thing 1 and Thing 2 – A classic among twins, Thing 1 and Thing 2 are guaranteed to be a hit in the neighborhood while trick-or-treating. Each costume comes with both numbers 1 and 2 so you can switch to either and it comes with a great wig!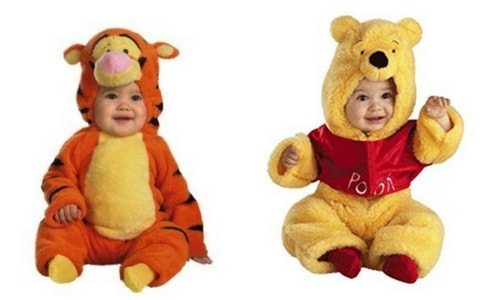 Tigger and Winnie the Pooh – Your little ones will be able to pretend they are in the 100 Acre Woods with Christopher Robin and all their pals while dressed up as these 2 classic Disney characters on Halloween. These warm and fuzzy costumes will definietly keep them toasty if the weather is cold on Halloween.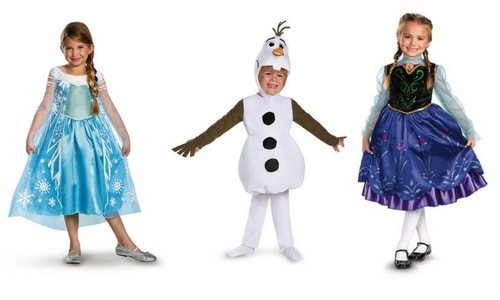 Elsa, Anna and Olaf – Don't let it go just yet. These Frozen characters are still popular and your twinnies or triplets can enjoy dressing up and pretending they are really in the movie while out and about on Halloween!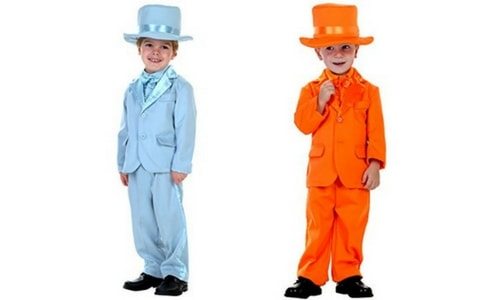 Dumb and Dumber – Who doesn't love Lloyd and Harry from this classic comedy? Sure, your twinnies might not know who they are, but you and your fellow Dumb and Dumber fans will get a kick out of seeing these 2 go door to door all dressed up in these hilarious tuxedos.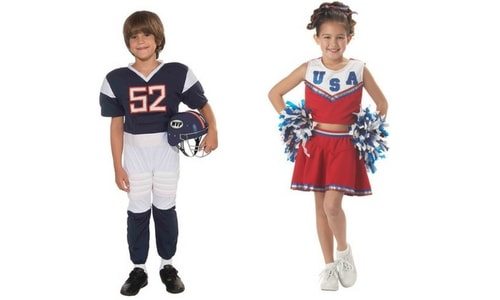 Football player and cheerleader – Give me a T-O-U-C-H-D-O-W-N! For the football fan in all of us these costumes will put a smile on your face and allow your little ones to feel like they are really in the big game.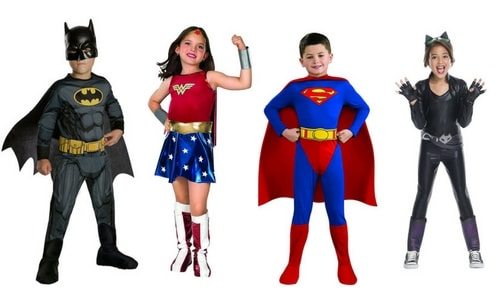 Superheroes – These characters are always a favorite when it comes to Halloween. And with a wide variety of super heroes your kiddos are sure to be happy no matter who they choose! Whether it's Superman, Wonder Woman, Batman, or Cat Girl, you're kiddos will so excited to be dressed up and pretend they have special powers!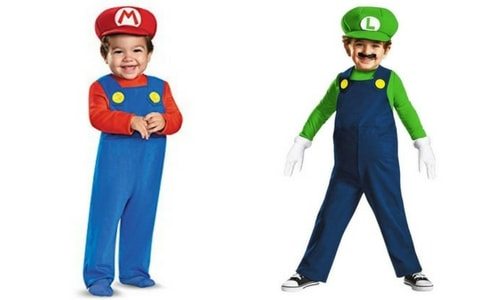 Mario and Luigi – Whether your kiddos love Mario Cart or you were obsessed with the classic Super Mario Brothers as a child, these costumes will bring joy to everyone in the family.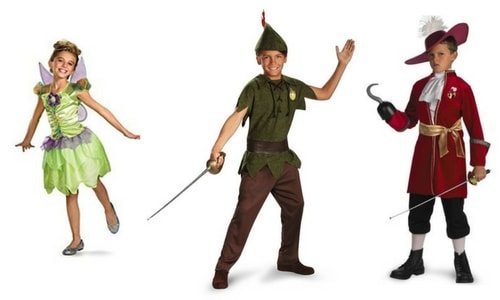 Peter Pan, Tinker Bell and Captain Hook – Another Disney classic that will bring a smile to everyone's face and bring you back to a time when you never wanted to grow up. Whether you have twins or triplet these characters will bring out the desire to capture a bit of everlasting youth.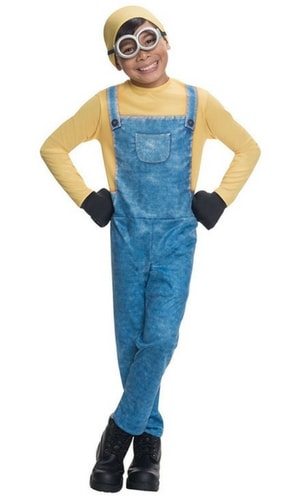 Minions – Who doesn't love those little yellow creatures with those silly glasses? Now you can have a few of your own running around on Halloween. Your neighbors will think your little ones are the cutest when they come trick-or-treating to their door.

Now that you have Twiniversity's perfect Halloween costumes for twins or more, go out and have a blast trick-or-treating!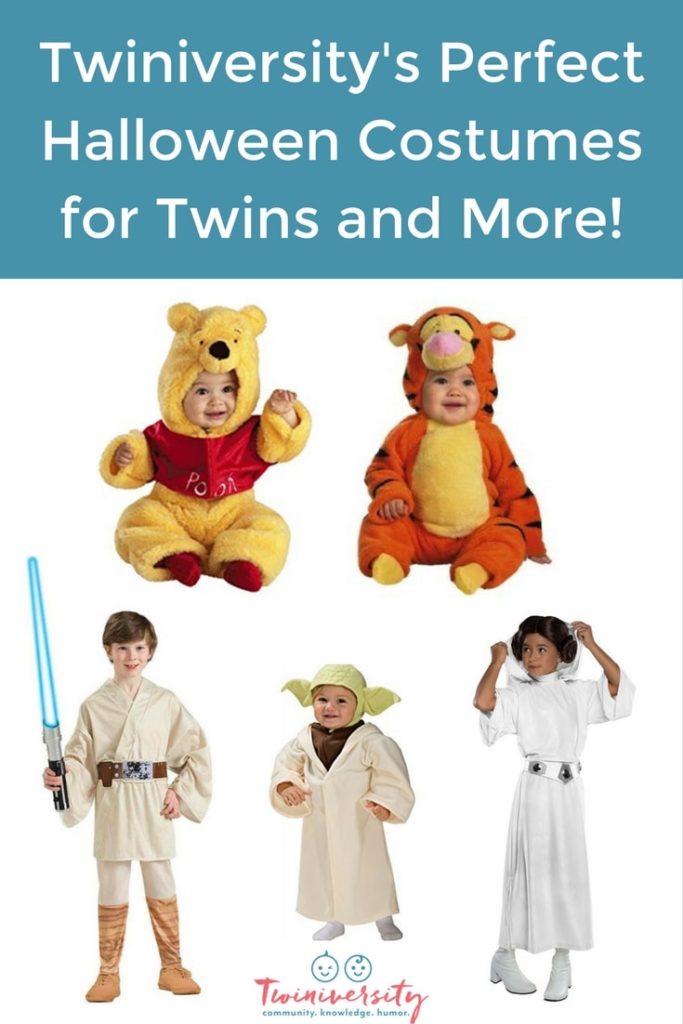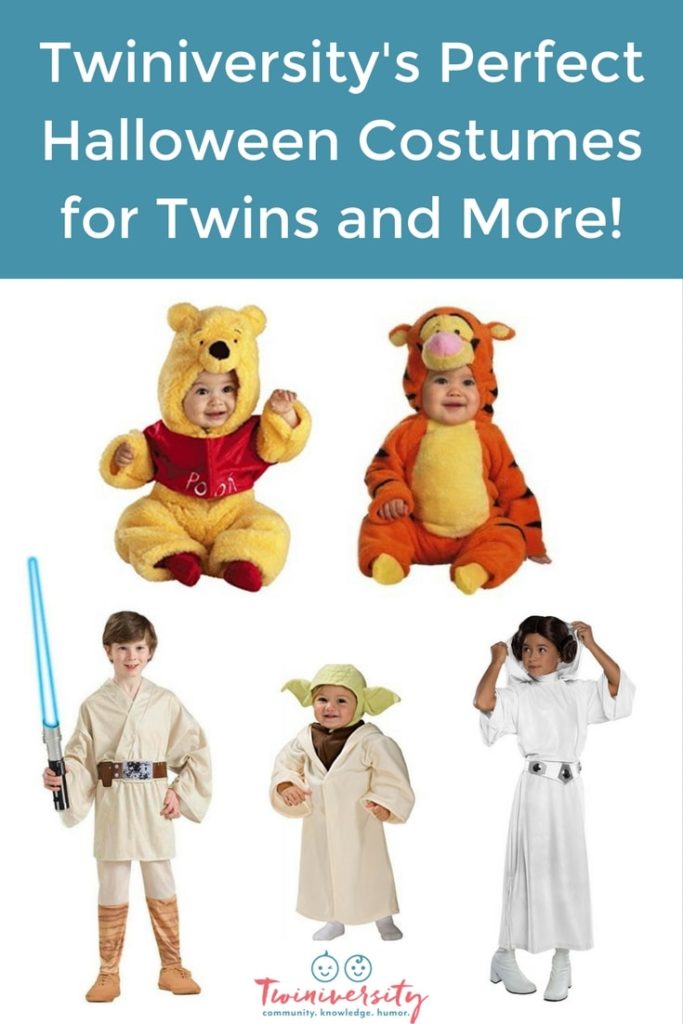 ---
Related Articles
10 Things Parents of Elementary School Students Should Do At The Beginning of The School Year
15 Sanity Savers When Pregnany In The Summer