Summer is upon us and the warm weather is here. If you are expecting you might need some relief from the heat and help to stay comfortable. Here is Twiniversity's top 15 summer sanity savers if you are pregnant in the summer.

Zipzicle Zip-Top Ice Pop Pouch – If you want a snack that is a bit more portable check these out. You can create individual snack packs for lunches, backpacking/hiking, snacks, and road trips with these fun and simple pouches. And the best part is there is no clean up! Just toss them in the garbage when you are done!
BedJet AirComforter Cooling & Heat Sheet – Finally, something to keep you cool at night. (And warm if you need it in the winter.) If you run hot, and who doesn't when they are pregnant in summer, this will be a life saver! You will wake up feeling refreshed instead of dripping in sweat.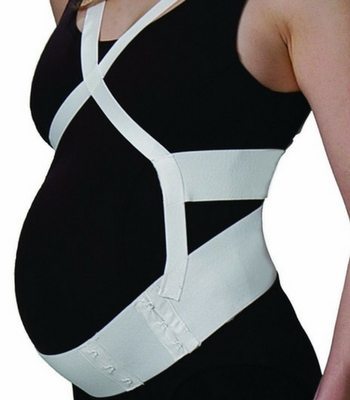 It's You Babe Best Cradle – Are you experiencing pain in your hips, legs, glutes, etc.? Are you having trouble walking, rolling over in bed or putting pants on? If you answered yes to any of these this is what you need for instant relief. The It's You Babe Best Cradle will allow you to move around in ways you haven't in a while. It may be your new best friend that will help you get through being pregnant in the summer
Leachco Snoogle Total Body Pillow – As your tummy grows, your back pain and general discomfort may also steadily increase. This awesome pillow will support your back and is so comfortable that you may never be able to sleep without it!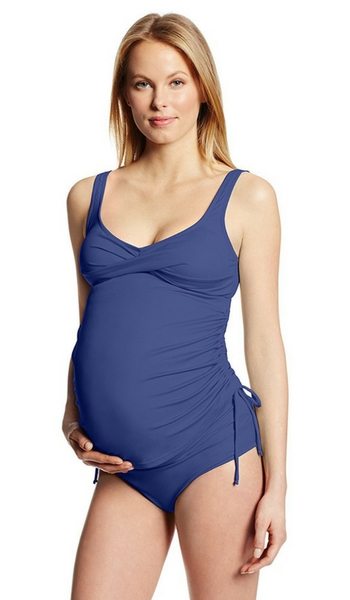 PregO Maternity Women's Maternity Solid Twist Tankini – What's summer without a dip in the pool? With this stylish maternity tankini you're all set to swim. The bottoms of this suit are very flexible and expand with a growing belly. The top flattering and has adjustable sides.
Instant Pot Programmable Pressure Cooker – Hate cooking in the summer? With the Instant Pot there is no pressure to be on your feet all day making the perfect dinner. This little appliance is so easy to use. You just throw everything in and it comes out done. No stirring needed!
Maternity Peeking Twins Shirts for Twins Cute Baby Announcement Pregnancy Shirt – Who can't resist this adorable shirt? You'll be the talk of the neighborhood BBQ when you wear this shirt.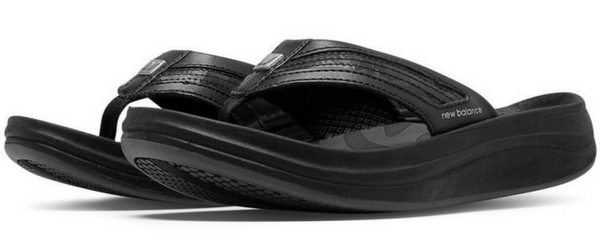 New Balance Women's Revive Thong Sandal – Finding comfortable shoes, especially flip flops, when you are pregnant in the summer can be nearly impossible. These flip flops are the most comfortable summer shoes out there.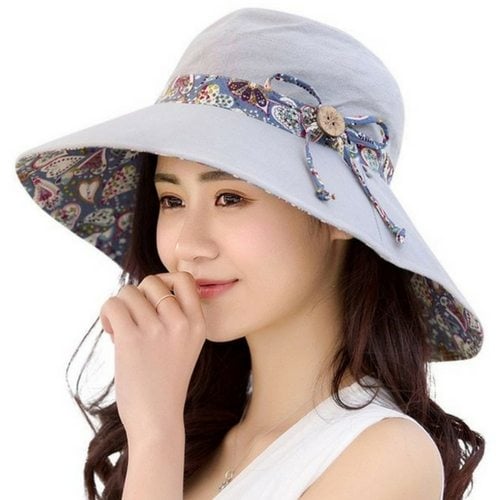 Women's Wide Brim Cap – If you're looking for a cute sun hat look no further. This reversible sun hat is exactly what you need. If you spend a lot of time outside with your family you'll need this to give you full protection from the sun's harmful rays.
Belli Elasticity Belly Oil – If you are looking for some pampering and want to smell amazing while fighting stretch marks this oil is what you must have. The lavender scent will remind you of getting a massage and the oil absorbs easily so you can apply it multiple times a day without feeling greasy. It's really lush and feels like you are at the spa.
She's Come Undone Book – What's summer without a great book? Read this a rough, violent, sad, funny and heartbreaking coming of age story that takes place from the 1950's to the 1980's.
What to Do When You're Having Two: The Twins Survival Guide from Pregnancy Through the First Year – If fiction isn't your thing and you're expecting twin this summer check out the perfect guide to get you ready! The balance of truly helpful advice, personal stories of being in the trenches and great sense of humor and will make you bust out in laughter more than once. You'll feel like you're chatting with your wise mom-friend who's "been there, done that". Check it out!
Sport-Brella Recliner Chair – If you need a great, sturdy, summer chair look no further. With it's adjustable and removable foot rest you'll be able to put your feet up and relax at the beach or park. There's lots of storage! An insulated pocket can easily fit 2 soda cans and an ice pack for easy assess. The arm rest includes a cup holder and a pocket for your mobile device, keys or wallet. There is also a bottle opener on the front pocket!

Nalgene Tritan Wide Mouth BPA-Free Water Bottle – Are you looking to find a way to keep the convenience of water bottles without throwing away so much plastic? Made of BPA-free co-polyester this water reusable water bottle will help keep you hydrated all summer long.
Rubbermaid LunchBox Sandwich Kit, Food Storage Container – When you are pregnant in the summer having fresh food available is a must. These portable containers are perfect for packing your lunch and snacks and keeping them fresh all day during your summer outing.
This page contains affiliate links. This allows us to keep our content free to our readers.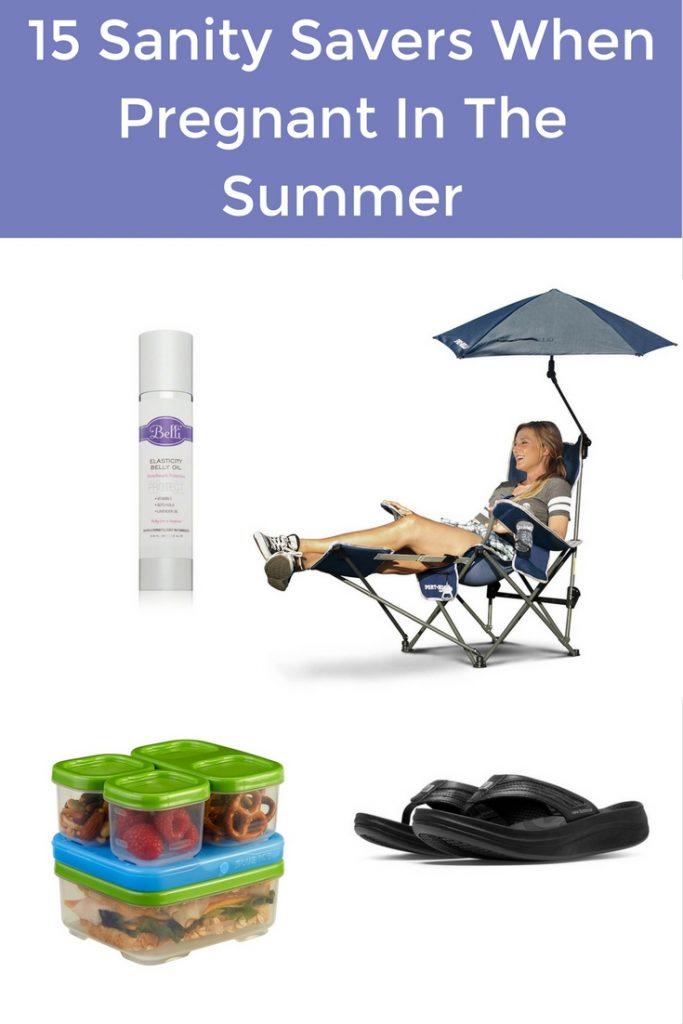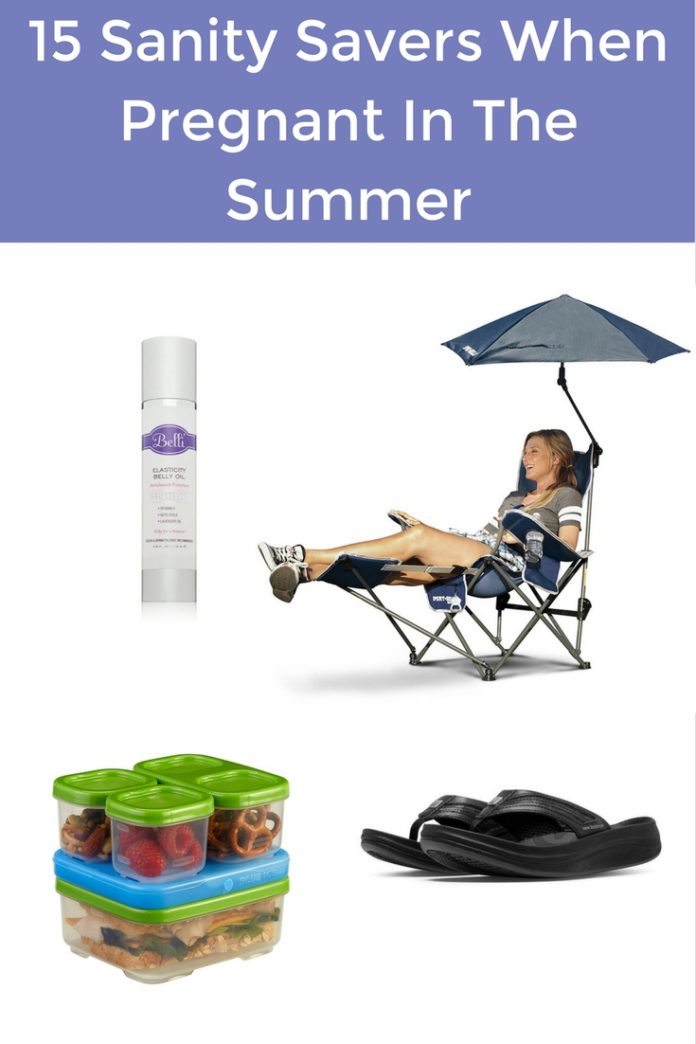 ---
Related Articles
---
Sign up for the Twiniversity Mailing List to be the first to hear about product giveaways, contests, and special offers exclusively for twins and higher order multiples!
---

Expecting twins? START HERE! Check out our ultimate list of the most important articles for expecting twins and managing your newborns!
---
The rate of twin births has risen 79 percent over the last three decades, and continues to increase. A mom of fraternal twins and a national guru on having two, Natalie Diaz launched Twiniversity, a supportive website with advice from the twin-trenches.
What to Do When You're Having Two is the definitive how-to guide to parenting twins, covering how to make a Birth Plan checklist, sticking to one sleep schedule, managing double-duty breastfeeding, stocking up on all the necessary gear, building one-on-one relationships with each child, and more.
Accessible and informative, What to Do When You're Having Two is the must-have manual for all parents of twins.
---
Whether you're a twin parent in the big city surrounded by scores of resources, or a triplet parent out in the country with no one around for miles — our multiples parenting forums are for YOU! Sign up for FREE and connect with people who are just like you — parents of multiples looking for advice, parenting tips, or even just people to chat with who will understand what you're going through. Our forums are open to people all over the world and we offer scads of specialty rooms to find others who are going through the exact same thing as you. Check it out today!
---

Twiniversity is the #1 source for parents of multiples and we are growing faster every day!
Find us all over the web:
(function(d, t) { var s = d.createElement(t); s.type = 'text/javascript'; s.async = true; s.src = '//cdn.viglink.com/api/vglnk.js'; var r = d.getElementsByTagName(t)[0]; r.parentNode.insertBefore(s, r); }(document, 'script'));