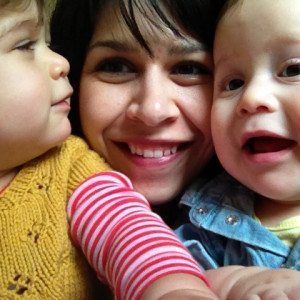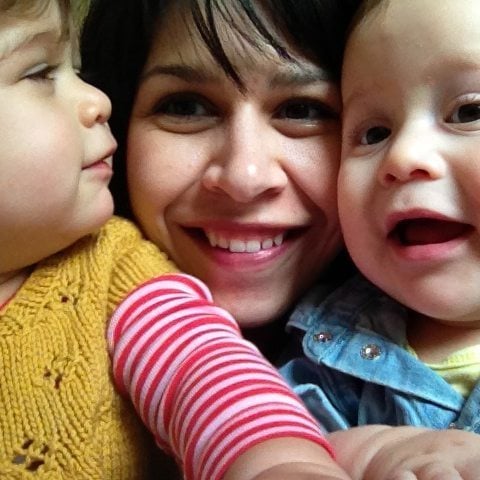 If you're breastfeeding, your days of eating for three (or more) aren't over once the babies are born! In my early days of nursing, I was astonished at my ravenous appetite—I mean, who leaves a Mexican restaurant hungry? Who!? I also had an insatiable thirst that would wake me up at night. (Well, the wakings could be attributed to two crying newborns. In any event, I was always really thirsty!)
But the last thing you will want to do is putter around the kitchen, scraping your last good brain cells together to remember how to use a spatula. So today I thought I'd share a few easy add-ins that you can incorporate into your diet to up the calories and nutrition when it really matters.
These ingredients are easy to mix and match, so if you're still waiting on your babies, then now is a perfect time to pin to your heart's content!
Nuts and nut butters
Walnuts and almonds are good sources of calcium, iron and folate. These are important to consume because they can be present in high levels in breast milk even when mom's reservoirs are low, meaning that the extra nutrients you consume will benefit you directly. As far as how to use them, you can't get much simpler than almond butter on toast! Even new mom proof! Or, add some crunch to a bowl of cereal or a salad.
Coconut oil and coconut milk
Coconut oil has lauric and capric acids, which have potent antiviral, antibacterial and parasiticidal properties supporting the immune system. It is also rich in medium fatty chain acids which aid in baby's growth and development and is easily digested and absorbed into an infant's system. Stir fry some vegetables or use it as a replacement for butter in a 1:1 ratio. Coconut milk is high in fat but is also a good source of iron, copper and selenium. My favorite way of using coconut milk is in smoothies for a super creamy texture.
Oats and quinoa
Oatmeal has long been touted as a way to boost milk supply, and its thiamin, selenium and fiber can't hurt, either. It's also very versatile and mixes well with other items in this list! Quinoa is protein-rich as well as high in iron and fiber. Quinoa is a great and simple side served plain with some grilled chicken and green vegetables, but there are plenty of fancy quinoa recipes out there as well. Try mixing oatmeal and quinoa together for a healthy, protein-packed breakfast.
Easy extras
Flax seeds, chia seeds and nutritional yeast. These are very simple ways to boost your meals with some extra nutrition. Flax and/or chia seeds go great in oatmeal or mixed into a smoothie. Chia seeds can also be mixed with some milk and eaten on their own like a jelly/pudding concoction. The texture takes some getting used to, but it's super easy to prepare and chia is an undeniably excellent source of omega-3's, fiber and other nutrients. Nutritional yeast has a nutty flavor and is a complete protein. It's also rich in B vitamins and selenium, which benefit you, your milk and your babies. The easiest way to use nutritional yeast is as a topping for popcorn! But you can sprinkle it on just about any savory dish.
Now that you have some ideas of what to add to your diet, here are some tips about preparing your meals:
Before the babies are born, make as many meals as your freezer will hold. (Consider buying a deep freezer for more space.)
Portion and freeze fruit into DIY smoothie packs. Seriously, smoothies will be your best friend, and this will make your life one step easier.
Have snacks on you at all times, or at least nearby. Set up a few "nursing stations" in your home and keep them stocked with food and water!
Take people up on their offers to help. Have them bring food, or ask them to cook for you. Have no shame!
Find some take-out places that offer fresh and yummy food. Accept the fact that the kitchen and you will not be on the best of terms for a while, and keep a collection of take-out menus on hand.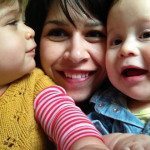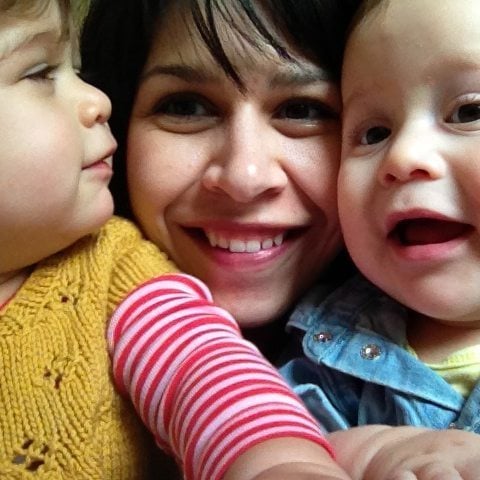 Mercedes Donis has enjoyed a seventeen-month long (so far) journey of breastfeeding her boy/girl twins. She is the author of Twin Manibreasto: A Success Story of Milk & Multiples and she blogs at Project Procrastinot. Check her out on Facebook and Twitter.

* * *