Last updated on August 18th, 2023 at 04:20 pm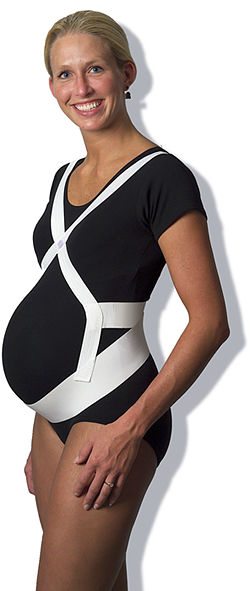 Listen up pregnant mamas! We've got a fantastic article for you on working during your twin pregnancy.
THIS CONTEST HAS ENDED
The Prenatal Cradle is a MUST HAVE to get much needed relief for your larger-than-life twin belly. The Prenatal Cradle offers orthotic support for the abdomen and back. It also eases pain from hip separation and pubic Symphysis. The Prenatal Cradle comes in 9 sizes (ranging from 90-350 lbs) as purchasing the proper size is essential to maximize effectiveness and comfort.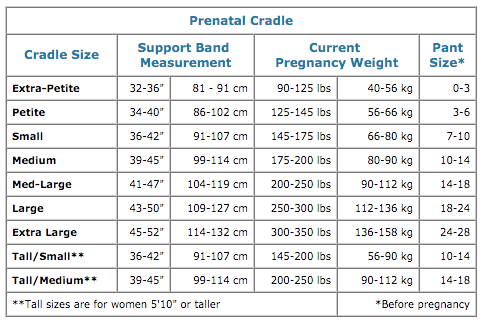 On Your Feet: Working During Pregnancy
Being on your feet all day takes a toll on your body. Being on your feet all day while pregnant can wipe you out completely. There are a few measures that you can take, as well as daily techniques that you can use, in order to prevent as much discomfort as possible.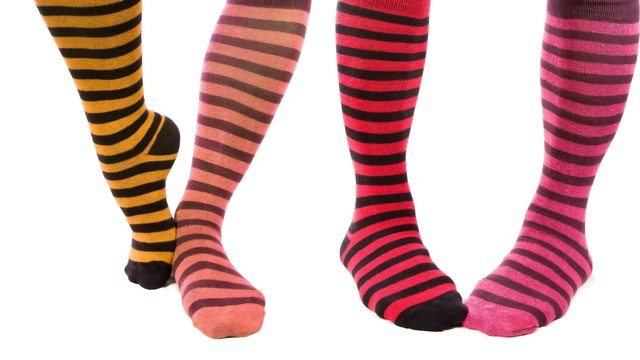 Compression Socks/Hosiery/Patterned Tights
These are very popular with nurses and doctors since their jobs can have them on their feet for 12+ hours a day, standing on cement and linoleum. No longer are they beige or elephant grey. They come in a variety of stylish and eclectic patterns in addition to the traditional nude. The hosiery/patterned tights are great for the winter months when you still wish to wear a dress or skirt to work. They look like regular hosiery/patterned tights and no one would ever know the difference. They both limit swelling in the legs, ankles and feet while also promoting circulation and blood flow. They have proven effective at preventing the formation of dangerous blood clots as well.
Pregnancy Shapewear
These work the same as compression socks, but are just for your hips, belly, butt and thighs. I was 31 weeks pregnant and in an August outdoor wedding and these saved my bacon. Not only did I avoid the abrasive thigh rubbing that comes from swelling up like a balloon, but it supported my enormous belly. Every single mom I know has tried shapewear at least once in their lives (nothing ever seems to return to its original state) and know how hard they can be to get on and off. The ones made for pregnant women go on like a breeze, while still maintaining a firm hold and have built in support panels right where you need them.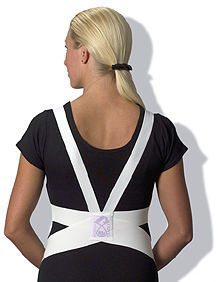 Support Belt
There are times (especially towards the end of your pregnancy) when shapewear alone do not give you the support that you need. Gravity works very hard against your pregnant belly when standing on your feet all day. The larger your belly becomes the heavier it becomes. This weight impacts your back, legs and shoulders. A support belt, like the Prenatal Cradle, can help evenly distribute the weight of your belly. This takes the pressure off of a single area and cradles your belly, relieving the downward pressure that you feel. Many brands are completely seamless under your clothing so you don't have to worry about everyone seeing unsightly outlines in odd places. You might feel silly at first, but I guarantee that after a single day of wearing one you will change your mind.
Stretch
Take a minute or two to do some leg stretches every hour. This will really cut down on how sore you feel at the end of the day. A few calf and hamstring stretches during your shift can help ease some muscle tension. Find a wall and use one hand to brace yourself against it. Take your opposite hand and use it to pull your heel towards your butt. Repeat on the other side to stretch your calves. To stretch your hamstrings place both hands on the wall at shoulder level. Place your left foot on the floor with your toes touching the wall and step out your right leg slightly. Ease down your front leg into whatever depth of lunge you feel comfortable with and repeat on the other side.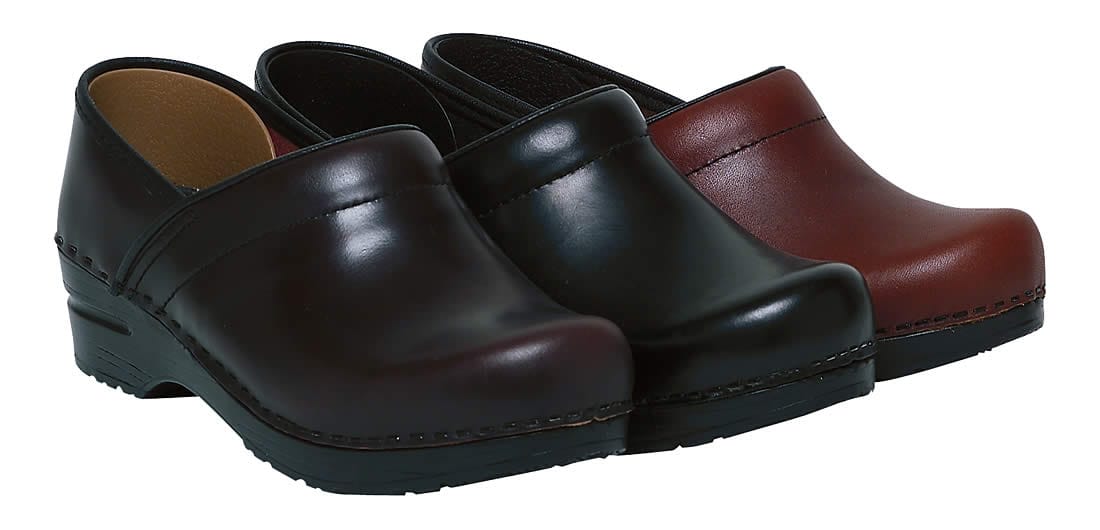 Footwear
On days when you are required to be on your feet all day you need to choose your footwear wisely. No strappy sandals, ballet flats, heels or flip flops. You need an enclosed shoe with cushion and arch support. Wearing improper footwear can lead to serious pain in your feet, legs and back as well as major ankle and feet swelling by the end of the day. Dansko (the #1 choice of shoes for OR and hospital nurses), Ecco, Clarks and Hush Puppies offer both comfy and stylish selections that will lesson any of the foot-related pain and swelling you have been having.
Move Around
If at all possible, move around. Standing still adds more pressure to your limbs that walking. Even if you are stuck behind a display case or cosmetic counter, simply walking up and down the short counter length a few times will help you immensely. During a break you could take a short walk around the building. This will lubricate your joint and get blood flowing again. You will be refreshed when you return to your post.
Many of us need to work as long as possible before taking maternity leave. Whether that be because of a demanding career or simply a need to pay bills, we need to work. Being on your feet all day is hard, but it doesn't have to be miserable. The marketplace is finally catching up with the working mom and making things easier for us. Adding in a few of the ideas listed here to your daily routine will help keep you on your feet and on the payroll for as long as possible.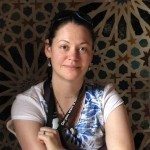 Destiny Effertz began following Twiniversity's Facebook page in 2013. She quickly fell in love with how the page created a feeling of community while at the same time providing support to thousands of parents and soon to be parents of multiples. She began writing for the website in the spring of 2014 carrying on the tradition of providing advice and support to parents. She is a mother of 3 boys; twin 3 year olds and a 5 year old. She worked for many years as a civil litigation paralegal prior to having children. Now she spends her days formulating new pie recipes, throwing epic kid parties, planning family vacations, and planning and executing pirate adventures and trips to far away planets with her boys. Click here to read more of Destiny's posts on Twiniversity.
---
Related Articles
THIS CONTEST HAS ENDED