Having all the important things packed in your hospital bag can insure that you are fully prepared for delivery day. It is easy to forget some of these items, as you might not be thinking of what you need, but rather what your babies will need. So we complied a list of 10 items you won't want to forget to pack in your hospital bag.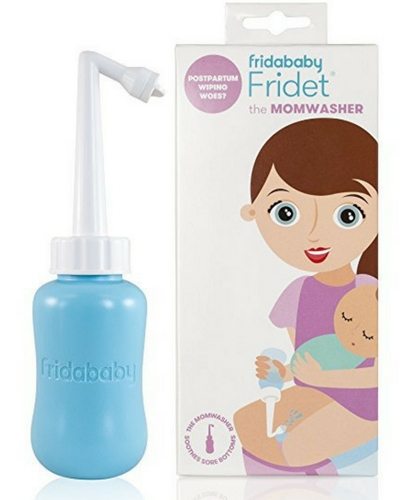 Fridababy Fridet, The MomWasher – The little peri bottles from the hospital are nothing compared to the MomWasher. This holds more water, has an air vent at the bottom of the bottle which makes it quicker and quieter and the curved spout is heavenly when you have stitches and can't quite reach them.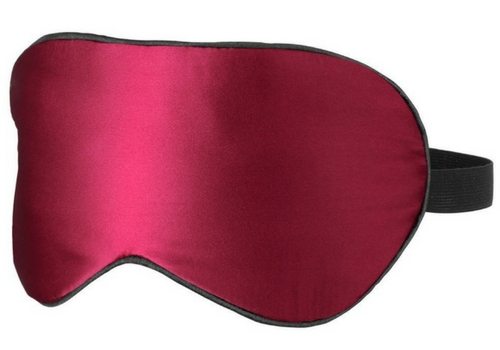 2. Plemo Eye Mask – This soft, breathable and comfortable mask will cut off any light so you can sleep in full darkness, even when your roommate gets up and turns on the lights to go to the bathroom.

3. "Napping Do Not Disturb" Door Knob Hanger Sign – If you need to rest and don't want any visitors you can just put this on the door knob! Maybe you're trying to breastfeed and want some privacy, this works as well.

4. Rachel's Remedy Breastfeeding Relief Packs – These packs are invaluable for the nursing mom. Giving immediate comfort and help with letdown these packs are a definite necessity to a new nursing mom.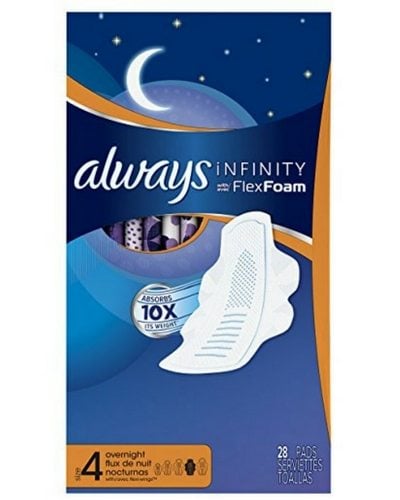 5. Always Infinity Size 4 Overnight Pads with Wings – Hospital pads are so big and bulky. Why not bring your own so you can be more comfortable. These pads are pretty thin, but hold a lot! They are the best pads hands down.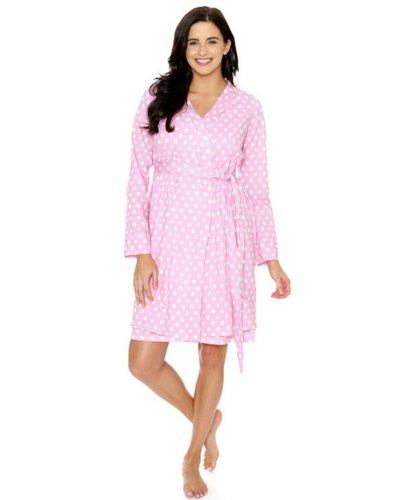 6. Baby Be Mine Maternity Labor Delivery Nursing Robe – This robe is perfect to wear in the hospital postpartum. You will be comfortable and stay covered up. You can get plenty of use out of this robe when you get home as well.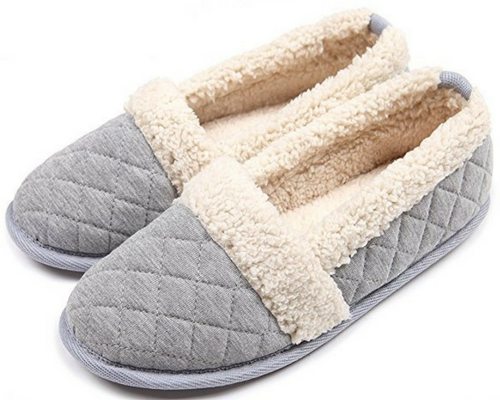 7. ChicNChic Cozy Cotton Plush Soft Sole Indoor Slippers – Want your feet to stay warm and comfy while in the hospital? Well, look no further and pack these in your hospital bag. These anti-slip slippers will keep your toes toasty.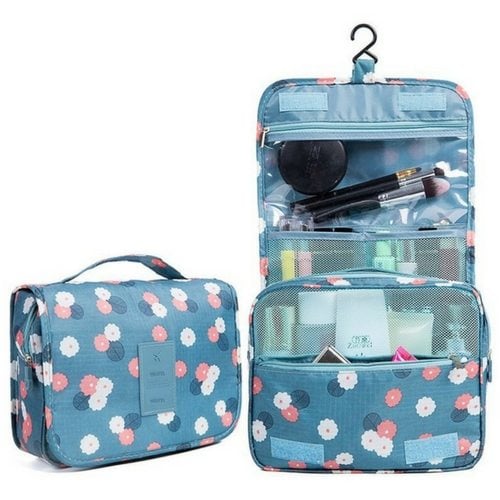 8. Huluwa Toiletry/Cosmetic Hanging Bag – This bag has plenty of pockets for all of your toiletries. It is water proof and easy to clean if it gets dirty. The convenient hook makes it so you can hang it up and have easy access to your products.

9. Anker PowerCore 10000 External Battery – No more anxiety due to a low battery with this small portable charger. You will be able to quickly charge you phone and not have to worry if you have access to an outlet. It's about the size of a deck of cards and can easily be packed in your hospital bag.

10. Canon PowerShot ELPH 190 IS – Nothing is better than having a lot of pictures of your babies when they are first born. Make sure to pack this awesome camera in your hospital bag so you will have those pictures to look back at forever.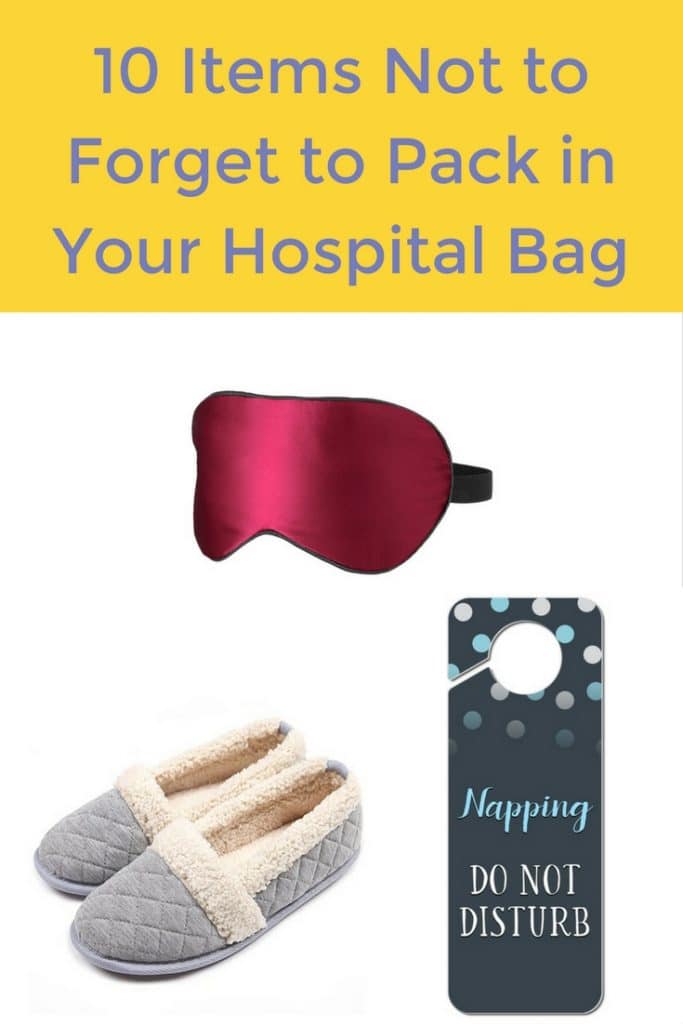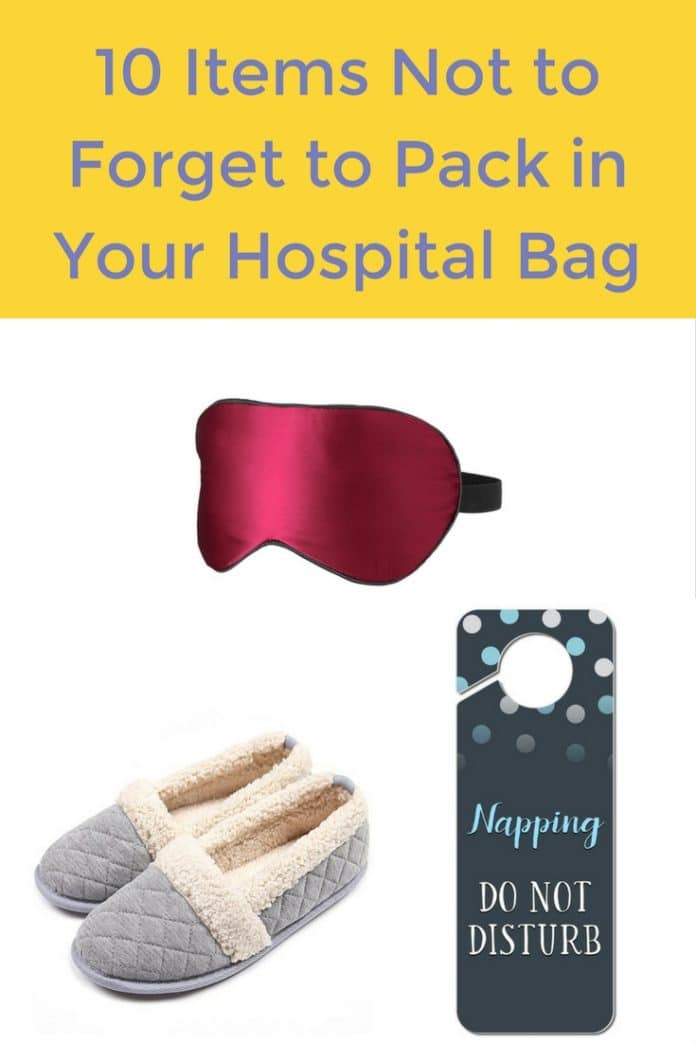 This page contains affiliate links. This allows us to keep our content free to our readers.
---
Related Articles
---
Sign up for the Twiniversity Mailing List to be the first to hear about product giveaways, contests, and special offers exclusively for twins and higher order multiples!
---

Expecting twins? START HERE! Check out our ultimate list of the most important articles for expecting twins and managing your newborns!
---
The rate of twin births has risen 79 percent over the last three decades, and continues to increase. A mom of fraternal twins and a national guru on having two, Natalie Diaz launched Twiniversity, a supportive website with advice from the twin-trenches.
What to Do When You're Having Two is the definitive how-to guide to parenting twins, covering how to make a Birth Plan checklist, sticking to one sleep schedule, managing double-duty breastfeeding, stocking up on all the necessary gear, building one-on-one relationships with each child, and more.
Accessible and informative, What to Do When You're Having Two is the must-have manual for all parents of twins.
---
Whether you're a twin parent in the big city surrounded by scores of resources, or a triplet parent out in the country with no one around for miles — our multiples parenting forums are for YOU! Sign up for FREE and connect with people who are just like you — parents of multiples looking for advice, parenting tips, or even just people to chat with who will understand what you're going through. Our forums are open to people all over the world and we offer scads of specialty rooms to find others who are going through the exact same thing as you. Check it out today!
---

Twiniversity is the #1 source for parents of multiples and we are growing faster every day!
Find us all over the web: