When we were growing up things like sexting, cyber predators and cyberbullying weren't even a thing yet. These days, with our whole lives on the internet it takes a cyber savvy parent to keep your children safe. It is imperative that you monitor your children's internet lives just as closely as you do their real lives. Below are ten tips that you can implement today to help keep your children safe.
1. Have the passwords for all your child's digital profiles and check them daily. It isn't enough that you are friends with, or follow your children's profiles. You need to be able to review their private messaging, read private posts and see who they are interacting with. Upcoming generations have no filter when it comes to the internet and social media. This absence of filter is causing them to get turned down for college acceptance as well as future employment because of posts that they have made.
2. All of your child's online accounts need to be set to private. This means that only those who they have accepted friend or follow requests from can see their content. If their profiles are set to public anyone can see and use their content for their own purposes. If it is not private, everyone has access to it.
3. If your child needs to get a cell phone prior to middle school (for emergencies and check-ins) get them an old school flip phone (there are millions on eBay and in cell carrier retail stores). It shouldn't have any access to the internet. You may think that you are keeping your child safe from unsupervised use of the internet by simply not buying a data package for their phone, but they can log into free Wi-Fi almost anywhere.
4. Keep your home Wi-Fi router in your bedroom and unplug it every night when you go to bed. There is no reason for your children (at any age) to be on the internet after you have gone to bed. Children are much smarter about electronics than you are and simply changing the password is not enough. Children are experts and guessing passwords or even hacking them. There are a plethora of how to videos and guides on Reddit and other sites on how to hack a simple Wi-Fi password.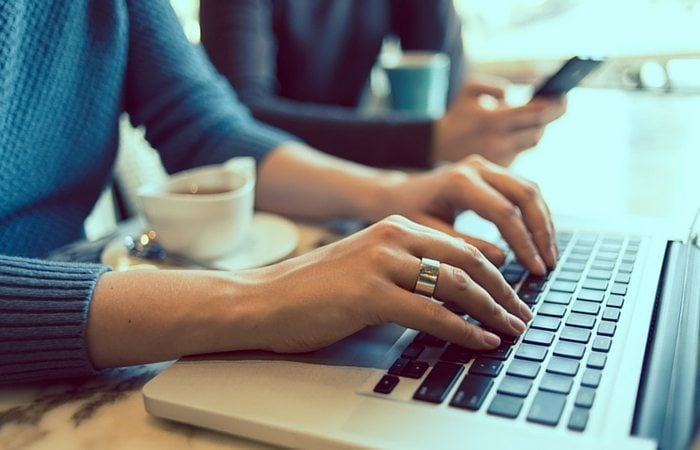 5. Install a program like Webwatcher on your home network. This allows you access to all web traffic on your children's devices. It also lets you see things like photos, Skype and even keystrokes. If you have a child who has been caught sexting, researching harmful or subversive content or has been caught making other irresponsible choices in the past this helps you help them stay safe.
6. Consider buying a kid friendly app subscription service like Kindle Free Time for younger children. This allows you to pick and choose the apps and programs that they have access to, they can't get out of the program, and it locks the tablet after a set period of time, ending the session. All free game and content apps have ads which takes a child to another site when they touch it. It is possible for them to reach questionable or non-age appropriate content this way. If you have a subscription that locks kids in, this doesn't happen.
7. Explain to your children that they should never give out personal information like their address, phone number, etc. in chat rooms, messaging services and other forums. Ask them to come and tell you if anyone ever asks them for this information.
8. Teach your children that they should come and talk to you right away if they see anything or anyone says something to them on the net that makes them feel uncomfortable.
9. Make sure that your kids understand that they should never agree to meet a person that they met from the internet in real life without parental approval and supervision.
10. Make it a rule that your children should never download or install any software or programs without your permission.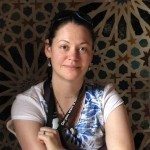 Destiny Effertz is a mother of 3 boys; twin 3 year olds and a 5 year old. She worked for many years as a civil litigation paralegal prior to having children. Now she spends her days formulating new pie recipes, throwing epic kid parties, planning family vacations, and planning and executing pirate adventures and trips to far away planets with her boys.
* * *
Related Articles
* * *
The rate of twin births has risen 79 percent over the last three decades, and continues to increase. A mom of fraternal twins and a national guru on having two, Natalie Diaz launched Twiniversity, a supportive website with advice from the twin-trenches.
What to Do When You're Having Two is the definitive how-to guide to parenting twins, covering how to make a Birth Plan checklist, sticking to one sleep schedule, managing double-duty breastfeeding, stocking up on all the necessary gear, building one-on-one relationships with each child, and more.
Accessible and informative, What to Do When You're Having Two is the must-have manual for all parents of twins.
* * *
Whether you're a twin parent in the big city surrounded by scores of resources, or a triplet parent out in the country with no one around for miles — our multiples parenting forums are for YOU! Sign up for FREE and connect with people who are just like you — parents of multiples looking for advice, parenting tips, or even just people to chat with who will understand what you're going through. Our forums are open to people all over the world and we offer scads of specialty rooms to find others who are going through the exact same thing as you. Check it out today!
* * *
Twiniversity is the #1 source for parents of multiples and we are growing faster every day!
Find us all over the web:
Or contact us by email at community@twiniversity.com